For all competitive swimmers and athletes, the current COVID-19 pandemic and related restrictions pose unique challenges to their lives.

Jorgensen puts a heavy emphasis on a "total development" culture, focusing on building his team as athletes, students, and overall people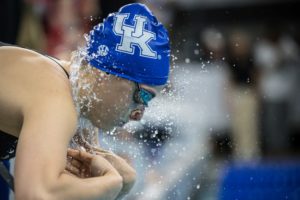 The Wednesday morning after the University of Kentucky got in some quality 200 pace work, they opted for Max VO2: 30×50 @ 1:30, best average.

I focused mostly on the women's side of the pool, and got to see Kentucky's famed "Backstroke U" group in full backstroking action.