Mooney divulges that he and Dean Boxall had a mini training camp ahead of the official Olympic camp with both of their athletes in attendance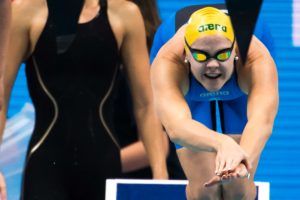 Although Aussie swimmer Shayna Jack's 2-year ban was lifted as of July 12 of this year, she has been training under a black cloud due to a pending case.

Bronte Barratt has been elected to serve as the athlete representative on the Brisbane 2032 Olympic Games Organizing Committee.

The Australian Olympic Committee (AOC) has confirmed retiring Olympic athletes will not receive a podium bonus for performances at the 2020 Olympic Games. 
Widget
Copy and paste the code below into your web editor to embed this category's top swimming stories into your website.
Here's how the widget will display on your site:
Australia Swimming News by SwimSwam