Mitch Larkin was training with Dean Boxall at St. Peters Western in the leadup to the Tokyo Olympic Games but now the backstroke ace is located at Chandler.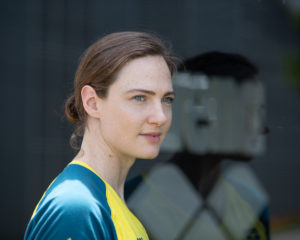 'Sister Secrets: Life Lessons from the Pool to the Podium' is the title of Australian Olympian Cate Campbell's soon-to-be-released book with sister Bronte.

Despite all these (and more) accolades, McKeon has managed to keep a steady head and takes us through her last 6 months with grace and humility

Although no official squad is being sent, Kyle Chalmers and Holly Barratt are reportedly representing Australia at the Short Course World Championships.
Widget
Copy and paste the code below into your web editor to embed this category's top swimming stories into your website.
Here's how the widget will display on your site:
Australia Swimming News by SwimSwam