Level of Commitment

Part Time

Position Type

Assistant Coach

Level of Team

College (Division III)

Sport

Swimming
Date posted: July 30, 2021
Location: 1 College Cir, Geneseo, NY 14454, USA
with SUNY Geneseo
The SUNY Geneseo Department of Intercollegiate Athletics and Recreation, part of the Division of Student and Campus Life, seeks qualified candidates for the position of Assistant Coach for Men's and Women's Swimming (part-time).
This part-time, 10 month position will coordinate and oversee all aspects of the highly successful swimming & diving program. Responsibilities will be in the organization, implementation, and skill instruction of daily practice and game-day preparation. The assistant coach will also develop and conduct pre-season, in-season and off-season training and conditioning programs for the team.
The anticipated annual salary is $9,000.00. The individual appointed to this position may be eligible for one tuition free course based upon space availability and subject to Article 49 of the UUP contract agreement. The assistant coach is also expected to adhere to all NCAA, SUNYAC and SUNY Geneseo rules and regulations
• Assist in the organization, implementation, and skill instruction of daily practice, and game-day preparation
• Instruct student-athletes and staff of applicable intercollegiate athletic rules, regulations, and University policies and ensure compliance of such regulations
• Teach and train student-athletes in skills and strategies specific to a particular sport
• Instruct the team in all aspects of coaching in the absence of the head coach
• Ensure appropriate safety measures are observed when conducting team activities. Train the student athlete on such safety measures
• Develop and conduct pre-season, in-season and off-season training and conditioning programs for the team
• Be present for all scheduled practices and games
• Assist in the organization of team fundraising events
• Recruiting:
• Assess talent of prospective student-athletes by attending local high school /prep-school/junior/AAU games and/or tournaments.
• Make phone and written contact with prospects and coaches.
Level of Commitment

Part Time

Position Type

Other

Level of Team

Other

Sport

Swimming
Date posted: July 30, 2021
Location: Staten Island, NY, USA
with YMCA OF GREATER NEW YORK
SALARY:  15.00+ P/H
The YMCA of Greater New York is seeking Lifeguards who will be who will be responsible for maintaining safe conditions in and around the swim area at our YMCA branches located throughout Staten Island.  The Lifeguard will promote a safe and positive atmosphere in accordance with YMCA aquatics policies and procedures.
Lifeguard positions available at the following YMCA branches located in Staten Island:
Broadway YMCA, and South Shore YMCA
Key Responsibilities:
Must be Rescue Ready: uniform, pocket face mask/gloves, whistle and rescue tube.
Continuous and active scanning of the pool.
Know and understand the Emergency Action Plan and Emergency Evacuation Routes.
Enforce aquatics safety rules consistently and fairly.
Perform second duties, as requested, only when not lifeguarding.
Maintain positive relationships with members and staff.
Follow the directions of the YMCA of Greater New York aquatic supervisors, in accordance with the YMCA aquatic standards.
Must attain the YMCA Swim Lesson Instructor certification within 90 days of hire.
Maintain certification level of physical and mental readiness. Responsible for recertification before expiration.
Actively participate in training sessions, designated meetings and special events.
Other activities and duties that address the ongoing health and well-being of our staff and members.
Follow and maintain sanitary habits in accordance with CDC guidelines. 
Desired Skills & Experience:
Must be 16 years of age or older.
Current YMCA Lifeguard certification or equivalent.
Current BLS and First Aid and Emergency Oxygen (if required by certification organization).
Demonstrate swim strokes, lifeguard rescues and BLS/BFA/EO skills.
Must be willing to work flexible hours, including weekends and holidays.
Excellent hospitality skills.
We offer an exciting and innovative work environment with a culture committed to serving all members of our community. As a leading not-for-profit, community service organization, our Association relies heavily on fundraising to support the wide range of programs we proudly provide the communities we serve. Our expectation is that all staff promotes participation of their branch fundraising efforts in some capacity.
Level of Commitment

Full Time

Position Type

Assistant Coach

Level of Team

Club

Sport

Swimming
Date posted: July 29, 2021
Location: Western Springs, IL, USA
with LYONS Aquatics
Title:                           Lead Coach
Status:                        Full-Time
Compensation:       Commensurate with Experience
Summary:  LYONS Aquatics, located in Western Spring and La Grange, Illinois is seeking an enthusiastic Lead Coach to join our staff!  This Lead Coach will be responsible for day-to-day coaching and management of their assigned group(s) and the appropriate administrative tasks that accompany.  The start date for this position is September 2021.
Essential Duties and Responsibilities: 
Regularly attend all appropriate practices and meets
Work with athletes of all ages and abilities to teach strong technical skills
Complete meet entries in a timely manner
Communicate effectively with parents and appropriately respond to emails
Ability to maintain a positive and effective working environment while collaborating with other coaches, board members, and parents
Must be able to work evenings and weekends, and occasional travel meets
Qualifications:
Previous Coaching / Competitive Swimming Experience
Thorough knowledge of competitive swimming and stroke mechanics
Enthusiastic, team-oriented, positive role model, and effective communicator
Competent understanding of TeamUnify
Currently hold, or be willing to obtain USA-S Non-Athlete Registration, USA-S Criminal Background Check, USA-S Athlete Protection Certification, ARC Safety Training for Swim Coaches including CPR/AED for Adult/Child
College degree is preferred
*ARC Water Safety Instructor, ARC Lifeguard, and/or LGI-T and WSI-T is desired but not required.
LYONS Aquatics reimburses for all required certification costs as well as approved professional development costs.
Level of Commitment

Full Time

Position Type

Assistant Coach

Level of Team

Club

Sport

Swimming
Date posted: July 29, 2021
Location: 515 East Main Street, Carmel, IN, USA
with Carmel Swim Club
POSITION: The Carmel Swim Club (CSC), located in Carmel, Indiana is seeking qualified applicants for the position of Assistant Age Group/Senior Group Coach.  These positions report directly to the Carmel Swim Club Head Coach/CEO and Head Age Group Coach. BACKGROUND:  The Carmel Swim Club operates a 50 meter indoor pool at Carmel High School and trains at select outdoor facilities during the summer months.  The club hosts between 8 and 10 meets plus a triathlon during a normal swim year.  Carmel, which is located in Hamilton County just north of Indianapolis, is one of the Midwest's fastest-growing and progressive communities with excellent schools.  Hamilton County, and Carmel in particular, was also recently named the #1 place in United States to raise a family.  CSC enjoys a reputation of success, both locally and nationally, and is recognized for its perennial leadership in one of the nation's largest LSCs.  Carmel High School has won 35 straight Indiana Girls High School Swimming Championships and the Boys have won 21 Championships of their own.  Carmel's strong recruiting base and community support allows CSC to provide financially attractive and competitive coaching opportunities unmatched in the Midwest.  PHILOSOPHY:  Carmel Swim Club's mission is "Teaching Excellence Through Swimming, For Life."  Our vision is "a Community Club with a National Presence." Our core values are Courage, Perseverance, and Team.  To learn more about CSC, go to www.carmelswimclub.org. 
DUTIES: 
Establish and maintain relationships and open communications with swimmers and parents
Assist in the management/running of daily practices.  This must be done in a direction that supports the coaching philosophy and direction of the club as established by the Head Age Group Coach and Head Coach/CEO
Meet with the Head Age Group Coach to outline practice sessions, meet schedules, and to discuss problems or opportunities.  These meetings should also ensure that the management of the program remains united with one direction.
Create a positive team oriented atmosphere where swimmers learn the values of courage and perseverance
All CSC coaches are energetic and supporters of the sport of swimming and Carmel Swim Club 
QUALIFICATIONS:
College Degree (preferred)
Competitive Swimming Experience (required)
Swim Coaching Experience (required)
Candidates must possess integrity, strong communications skills; and a passion for helping swimmers maximize their potential.
COMPENSATION:
Salary will vary depending on qualifications and experience
Level of Commitment

Full Time

Position Type

Assistant Coach

Level of Team

College (Division I)

Sport

Swimming
Date posted: July 28, 2021
Location: University Park, State College, PA, USA
with Pennsylvania State University
Assistant Coach Mens and Women's Swimming and Diving
Penn State Intercollegiate Athletics, a Division I and Big Ten Conference Institution, is seeking an Assistant Coach for the Men's and Women's Swimming and Diving program. The Assistant Coach is responsible to the Head Coach for assisting in all aspects of the Men's and Women's Swimming program. Responsibilities include:
• Recruiting, coaching, developing, motivating, and evaluating academically and athletically qualified student athletes all in compliance with NCAA, Big 10, and Penn State University policies and procedures
• Ensuring compliance with appropriate administrative processes pertaining to team travel, recruiting travel, budget, student-athlete eligibility and academic progress
• Alumni relations
• Participating in fundraising and community service efforts, as appropriate and assigned
• Assisting in the coordination with appropriate Communications staff to provide pertinent information to media outlets and in preparing related web-based and written materials
Commitment to comply fully with the mission statements of the University and Department, including Penn State Intercollegiate Athletics vision to prepare students for a lifetime of impact.
This job will be filled as a level 2 or level 3 depending upon the successful candidate's competencies, education, and experience. Typically requires a Bachelor's degree or higher plus one year of related experience for a level 2. Additional experience and/or education and competencies are required for higher level jobs. Recent Division 1 coaching and/or playing experience preferred.
This position requires the following clearances: PA State Police Criminal Background Check, PA Child Abuse History Clearance Form, and Federal (FBI) Fingerprint Criminal Background Check. Due to the financial and fiduciary responsibilities of this position, successful completion of a credit history check will be required. This position requires that you operate a motor vehicle as a part of your job duties. A valid driver's license and successful completion of a motor vehicle records check will be required.
The Pennsylvania State University is committed to and accountable for advancing diversity, equity, and inclusion in all of its forms. We embrace individual uniqueness, foster a culture of inclusion that supports both broad and specific diversity initiatives, leverage the educational and institutional benefits of diversity, and engage all individuals to help them thrive. We value inclusion as a core strength and an essential element of our public service mission.
Apply online at https://apptrkr.com/2390981
CAMPUS SECURITY CRIME STATISTICS: For more about safety at Penn State, and to review the Annual Security Report which contains information about crime statistics and other safety and security matters, please go to http://www.police.psu.edu/clery/, which will also provide you with detail on how to request a hard copy of the Annual Security Report.
Penn State is an equal opportunity, affirmative action employer, and is committed to providing employment opportunities to all qualified applicants without regard to race, color, religion, age, sex, sexual orientation, gender identity, national origin, disability or protected veteran status.
Copyright ©2017 Jobelephant.com Inc. All rights reserved.
jeid-c3aaeeadcbc01f48a5298450f2509ff2
Level of Commitment

Part Time

Position Type

Assistant Coach

Level of Team

Other

Sport

Swimming
Date posted: July 28, 2021
Location: 144 West Woodschurch Road, Flemington, NJ, USA
with Hunterdon County YMCA
The Hunterdon County YMCA is hiring swim team coaches!!
Under the direction of the Director of Competitive Aquatics and upper level Swim Team Coaches, the Swim Team Coach will facilitate, develop, promote and reinforce technique standards with designated coaching groups.
This is a great opportunity to work with highly regarded swim team. Approximately 10 hours per week, schedule will vary.
Level of Commitment

Part Time

Position Type

Assistant Coach

Level of Team

College (Division III)

Sport

Swimming
Date posted: July 28, 2021
Location: 200 West Ward Street, Springfield, OH, USA
with Wittenberg University
Position Description
Wittenberg University is searching for a Graduate Assistant (GA) Coach for Men's & Women's Swimming & Diving beginning in the 2021 fall semester (8/1/21). The university offers a Master's in Athletic Coaching program that focuses on all aspects of coaching and leadership. The GA coaching position and enrollment in the master's program will afford the successful candidate the ability to directly apply knowledge learned in the classroom to the athletes they coach.
The GA Assistant Coach will assist the head coach in leading all aspects of an NCAA Division III athletic program.
Essential functions include, but not limited to:
Assist the Head Coach with practice and game-day preparation and execution.
Evaluate, recruit, and graduate student-athletes.
Maintain and ensure student-athlete academic integrity.
Interact effectively and appropriately with student-athletes, parents, alumni, faculty, peers, community members, and administrators.
Provide service to the Institution as assigned by the Director of Athletics & Recreation or the Head Coach.
Adhere to NCAA, conference, departmental, and university policies, procedures, and expectations.
Requirements
For this position, we require that candidates have a bachelor's degree,1-3 years of collegiate playing experience, and acceptance into Wittenberg's Master's in Athletic Coaching program. Candidates must possess excellent organizational and communication skills, and be able to effectively and appropriately interact with student-athletes, parents, alumni, faculty, peers, community members, and administrators.
Knowledge in the following areas is preferred: Microsoft Office, athletic video and performance review software (i.e. Hudl, Synergy), social media, recruiting software (Frontrush). A valid driver's license is required; must meet required insurance qualifications found in Wittenberg Motor Pool policies and procedures. If license is from out of state, successful candidate will need to obtain a valid Ohio driver's license within 30 days of hire date.
Travel is required as well as some evening, night, and weekend work.
Being authorized to work in the United States is a pre-condition of employment.
Level of Commitment

Full Time

Position Type

Assistant Coach

Level of Team

College (Division I)

Sport

Swimming
Date posted: July 28, 2021
Location: Philadelphia, PA, USA
with University of Pennsylvania
ob Description Summary
The Assistant Coach of Men's and Women's Swimming is responsible for assisting the Head Men's & Women's Swimming & Diving Coach in the administration and teaching of the Men's & Women's Swimming & Diving program. This includes, but is not limited to, an extensive amount of administrative duties, recruiting, teaching, and advising of student athletes. They will receive direct administrative supervision and guidance from the Head Men's & Women's Swimming & Diving Coach.
Job Description
This position is responsible for assisting the Head Men's & Women's Swimming & Diving Coach with all aspects of program management. On deck coaching and safety monitoring for swim practices. Assisting in compliance of COVID rules and restrictions. In addition to coaching duties, extensive recruiting responsibilities, administrative duties and planning are involved. Ability to motivate prospective and current student-athletes. Required to advise and act as role-model for current student-athletes. The work is to be performed under the general supervision of and reports to the head coach. Swimming is also considered a safety exception sport by the NCAA requiring a trained and qualified coach to be present at all practices and activity.
Responsibilities
Coach and teach sport specific skills and strategies to current student athletes at practice and competition, including preparation for said practice and competition. Educate team members on proper training techniques, exercises, and any sport specific needs. Prepare and execute practice and competition plans. Provide instruction and advice before, during and after competition in both group and individual settings.

Consistently recruit national caliber athletes for enrollment at the University through mail, phone, and in-person contact. Identify and properly vet prospects of strong character, academic ability, and athletic skill. Evaluate recruits at competition. Organize and coordinate official and unofficial visits. Communicate with athletic liaison to financial aid regarding top prospect academic viability.

Effectively work with staff members in the areas of compliance, student development, external operations, facilities/operations, equipment operations, internal operations, and athletic development. Comply with all NCAA, Ivy League, University, and divisional rules and policies. Assist in organizing team and coach travel, compliance paperwork, and other administrative responsibilities.

Serve as role-model and adviser for student-athletes in a general capacity. Connect student athletes to necessary resources within and outside of Penn Athletics as needed. Provide support system to all student-athletes on the team.

Assist the head coach in building strong relationships with alumni, fans, campus partners and the broader community.

Other duties as assigned
Qualifications
A Bachelor's degree and 3 years to 5 years of experience coaching swimming, preferably at the collegiate level.  Experience competing as an NCAA swimmer will also be considered. The ability to motivate student-athletes, recruits and alumni to support the program enthusiastically.  Working knowledge and compliance of NCAA and Ivy League policies and procedures.  Ability to work evenings, weekends, holidays, and travel with the team or when recruiting as required.  Valid driver's license required.
Level of Commitment

Full Time

Position Type

Assistant Coach

Level of Team

Club

Sport

Swimming
Date posted: July 27, 2021
Location: 15707 Southwest Walker Road, Beaverton, OR 97006, USA
with Tualatin Hills Swim Club
Tualatin Hills Swim Club (THSC) seeks Senior Group Coach
Job Description
Tualatin Hills Swim Club,

a nationally recognized Silver Medal Team and one of the premier clubs in the Pacific Northwest is seeking a full-time coach.  
Job Responsibilities
Lead Coach for one of our SR High School Group squads. The squad will be competitive swimmers ages 14-17. The Lead Coach will be responsible for approximately 12-18 hours of on-deck coaching per week, and will typically attend 1 weekend meet per month. The group practices Monday-Friday and on Saturday mornings. The coach will be responsible for all administrative duties for primary group and seasonal, weekly, and daily planning. Participation in our weekly staff meetings.

This coach will assist with other competitive groups.
Desired Qualifications
5 Years coaching and managerial experience

Competitive swimming experience at the club or collegiate level.

Strong communication, organizational, and administrative skills

Desire & passion for working with and developing swimmers of all ages

Enthusiastic and highly motivated team player

Current USA Swimming Coach certification requirement

To find out more about the program, please visit

www.thunderboltswimming.org

 
Level of Commitment

Part Time

Position Type

Assistant Coach

Level of Team

Club, Other

Sport

Swimming
Date posted: July 27, 2021
Location: 200 Redwood Shores Parkway, Redwood City, CA, USA
with The Bay Club Company
GENERAL SUMMARY
Under the direction of the Aquatics Director, the Assistant Swim Coach and Instructor is responsible for providing coaching for swim team and stroke school; maintaining a safe and effective learning environment for all ages while focusing on the fulfillment of clients' swimming goals; achieving personal revenue goals; and providing the best customer service and hospitality to members and guests. 
Nothing in this job description restricts management's right to assign or reassign duties and responsibilities to this job at any time.
PRIMARY JOB FUNCTIONS
Provide coaching for swim team and stroke school; provide specific and corrective feedback to each child at each session
Conduct private and semi-private lessons for Bay Club members
Design and deliver effective, consistent, and rewarding sessions and workouts
Provide feedback to help parents decide which program is best for their child and client retention
Maintain accurate, current records on all clients' progress
Follow swim school progression guidelines
Recruit new swimmers to join swim team and stroke school programs
Enforce all pool rules and aquatics center and club policies
Maintain a consistent work schedule; arrive punctually for sessions
Provide excellent communication with the parents of swimmers as well as all members and staff
Track each client's sessions and payments
Accurately enter and maintain consistent timely records in the required systems for hours worked and sessions
Actively participate in events, programs meetings and trainings
Assist in the maintenance and cleanliness of the aquatics center
Represent the club in a professional manner through image, dress, communication, and immediate follow through and response
Assist with special club projects, events and promotions
Corporate Goals & Objectives
Promote the company's safety goals and actively work towards ensuring a safe working environment.
Comply with company policies and procedures.
Actively further corporate objectives and continuously support improvement and positive change, which includes participating on corporate designated committees to improve the company and business operations.
Make professional development a consistent priority.
MINIMUM QUALIFICATIONS
To perform this job successfully, an individual must be able to perform each primary job function satisfactorily.  The requirements listed below are representative of the knowledge, skill and/or ability required.  Reasonable accommodations may be made to enable individuals with disabilities to perform the essential functions. 
SKILLS, KNOWLEDGE, EXPERIENCE, & EDUCATION
Current Lifeguard/CPR/AED – for adult, infant, toddlers
Understand the current best practices in learn-to-swim skills, competitive swim techniques and childhood development
Experience teaching Swim Lessons for all ages
Experience in Competitive Swimming as a participant or a coach
Sales and Marketing — Knowledge of principles and methods for showing, promoting, and selling services. This includes marketing strategy and tactics, and sales techniques.
Problem Anticipation/ Deductive Reasoning — Ability to tell when something is wrong or is likely to go wrong and then apply general rules to specific problems to produce answers that make sense. Uses logic and reasoning to identify the strengths and weaknesses of alternative solutions, conclusions or approaches to problems and considers the relative costs and benefits of potential actions to choose the most appropriate one.
Oral Comprehension and Expression —Ability to understand and communicate so others can understand ideas and information.
Computer – Ability to develop and maintain computer records in Word, Excel and other software required by TBCC.
WORKING CONDITIONS/ PHYSICAL REQUIREMENTS
The physical demands described here are representative of those that must be met by an employee to successfully perform the essential functions of this job.  Reasonable accommodations may be made to enable individuals with disabilities to perform the essential functions.
Work is typically performed outdoors in varying and occasionally extreme (hot) weather conditions.
Ability to arrive at work on time for all scheduled work shifts required. Ability to work weekends, evenings, and holidays required.
Must be flexible, adaptable, and readily able to adjust to changes in work environment.
Position requires daily public contact.
It is sometimes necessary to deal with unpleasant or angry people with the need to problem solve difficult situations.
It is necessary to adapt to a frequently changing environment.
Frequently required to use hands to finger, handle or feel; and reach with hands and arms.
Frequently required to climb or balance and occasionally stoop, kneel, crouch, or crawl.
Must occasionally sit for extended periods and regularly walk around the facility
Must occasionally talk and hear
Must frequently move 10 pounds and in the event of an emergency lift and/or move up to 50 pounds.
Specific vision abilities required but this job include close vision, distance vision, color vision, peripheral vision, depth perception, and ability to adjust focus.
It is necessary for the position to travel independently to swim meet locations or Clubs on a regular basis.
Level of Commitment

Full Time

Position Type

Head Coach

Level of Team

Club

Sport

Swimming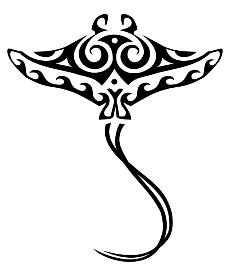 Date posted: July 27, 2021
Location: 16230 South Starlight View Lane, Sahuarita, AZ, USA
with Sahuarita Stingrays
The Sahuarita Stingrays of Sahuarita, Arizona  is seeking an energetic, engaging, motivated, and
highly skilled Head Coach to lead our year-round competitive swim program in beautiful Southern Arizona . The ideal candidate should provide leadership and guidance to swimmers, assistant coaches and
volunteers. The head coach of the Stingrays should also be capable of developing and implementing a clear
vision for the team
The Sahuarita Stingrays are a nonprofit 501(c)(3) organization under the direction of a parent volunteer board
of directors elected annually by the membership.
Wet Side–
● Oversees all swim groups and helps develop training plans for each group
● Creates opportunities for competition
● Actively coaches one or more swim groups
Dry Side –
● Manage daily operations of the team.
● Provide opportunities for swimmers, families and coaches to communicate with you
● Promote team fundraising efforts
Management –
Provide leadership and guidance to the entire Stingray swimming community
● Supervise coaching staff
● Hire coaching staff as needed
● Hold regular coaching meetings
Minimum Qualifications:
● Demonstrates exceptional organizational and leadership skills
● Experience in developing swimmers from entry level age group swimmers to National
Qualifiers
● Excellent communicator (verbal and written)
● Member in good standing with USA Swimming including being current on all background
checks, certifications, and athlete protection training
● Proficient computer skills (Team Unify, Team Manager, Google Suite)
● Experience in mentoring/developing subordinate coaches
Level of Commitment

Full Time

Position Type

Head Coach

Level of Team

College (Division I)

Sport

Swimming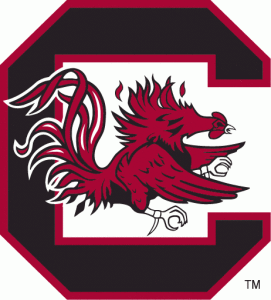 Date posted: July 27, 2021
Location: Columbia, SC, USA
with University of South Carolina
South Carolina is accepting applications for a Volunteer Assistant Coach position with our men's and women's swim teams. While working under NCAA Division I and SEC Conference rules and regulations, you will have an opportunity to learn all aspects of administering and coaching a Division I Swimming and Diving program in the SEC.
There will be opportunities to travel to dual meets, championship meets during the season. In addition, there will be an opportunity to coach with our USA Swim Club, Gamecock Aquatics, and Gamecock Swim Camps throughout the year.
Job Responsibilities:
Coaching responsibilities during scheduled workouts
Daily administrative operations of the swimming & diving program
Meet management duties
Video & analysis of student athletes
Strength and conditioning of student athletes
Recruitment of student athletes to the program (on campus, phone calls)
Assist with camps/clinics/lessons and other programs developed by Auburn staff
Learn and develop knowledge in compliance with South Carolina, Southeastern Conference, & NCAA rules and regulations.
Preferred Qualifications:
Minimum education requirement- Bachelor's degree
Good communication skills, work ethic, positive attitude
Collegiate competitive experience is preferred
USA Swimming certifications
Level of Commitment

Full Time

Position Type

Head Coach

Level of Team

Club

Sport

Swimming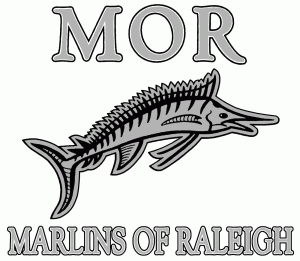 Date posted: July 27, 2021
Location: Raleigh, NC, USA
with Marlins Of Raleigh Swim Team
The Marlins Of Raleigh Swim Team is seeking a full time Head Age Group Coach AG 2 and AG 4 practice groups at our Raleigh Site.  The AG 4 group is our top 12-Under practice group.
MOR is a USA Swimming Gold Medal club the past 5 years with 650 swimmers.  The Raleigh Area is a hot spot for swimming with a summer league of over 85 teams and 11,000 swimmers from which to draw.  Raleigh is rated annually as one of the best places to live in the US and also has a highly rated music scene.
REPORTS TO: Head Coach Paul Silver
SALARY: Commensurate with coaching experience, $37,000-$40,000 per year.  Retirement match program of up to 3% of salary after 1 year subject to the terms and conditions of the plan.
Education: College graduate preferred.
Experience: 2-3+ years coaching experience.
Eligibility: Must currently reside in the United States
JOB GOAL: To align with the policy and procedures set forth by the Marlins Of Raleigh Swim Team and to lead the AG 4 (top 9-12 year olds)and AG 2 (developmental 9-11 year old practice groups) in developing age group athletes to make an uncompromised commitment to striving to be the best that they can be.
Qualifications:
CPR/AED, Safety Training for Swim Coaches, APT, Background check and in good standing with USA Swimming.  Proficient in use of Team Unify and/or Team Manager
Abides by applicable USA Swimming Codes of Conduct and Safe Sport Requirements
Pass USA Swimming background screen and reference check
ASCA Level 2 preferred
Performance Responsibilities:
Embrace MOR culture and take initiative
Passion for coaching and working with age group athletes
Comprehension of stroke technique fundamentals
Strong understanding of dryland training for developmental athletes
Plan, prepare, and conduct group practices in accordance with MOR group goals
Provide accurate attendance records and post meet evaluations
Recruit swimmers from summer league by attending summer league meets and conducting clinics
Attend weekly staff meetings
Commit to continued coaching education
Arrival at practice and meets at minimum 15 min prior to arrival of athletes
Will require afternoon, evening and weekend hours
Communication:
Communicate with other staff members
Excellent email communication to parents with timely response (within 24 hours)
Continually assess goals with athletes and communicate to parents in a patient and respectable manner
Professionalism:
Model proper dress, language, demeanor and sportsmanship for the athletes
Create an educational, safe and inviting experience for all participants
Position available September 1, 2021.
Level of Commitment

Full Time

Position Type

Head Coach

Level of Team

Recreational, Other

Sport

Swimming
Date posted: July 26, 2021
Location: Middletown, OH, USA
with Great Miami Valley YMCA
Job Title:  Director of Competitive Swimming & Aquatics
FLSA Status:  Exempt                                                                         Starting Salary: $38,721
Reports to: Operations Director                                                            Revision Date: 7/6/2021
POSITION SUMMARY:
The Director of Competitive Swimming will be responsible for all aspects of supervision and management of the Great Miami Valley YMCA competitive swim programs and administers, supervises, and develops the aquatics and coaching staff.  The Director of Competitive Swimming will also serve as a direct support for pre-competitive team development, including the training of all assistant swim coaches and staff associated with each branch location.  The Director of Competitive Swimming will ensure all practices, workouts, and physical requirement are safe and challenging.  The Director of Competitive Swimming will also lead efforts for team marketing, retention, and communication strategies that promote recruitment of new members, retention of existing members, and align such efforts across the association.
ESSENTIAL FUNCTIONS:
Develops annual operating goals and objectives in conjunction with branch leadership, and plans for the team enrollment sales, retention, marketing, and communications areas.  Monitors the achievement of these plans, taking appropriate action to ensure that all goals and objectives are met.  Executes strategies to ensure that members and/or participants connect with one another and connect with the YMCA.
Assumes primary leadership of GMVY Competitive Swim Program.
Develops, monitors, and administers assigned annual budget and maintains a positive fiscal position.  Provides and maintains related statistics and reports.
Hires, trains, and supervises staff and volunteers in assigned areas. Ensures that all direct reports have valid certifications including but limited to valid lifeguard certifications. Facilitates communication and provides leadership.  Models relationship-building skills (including Listen First) in all interactions.
Provides leadership and support to the annual fundraising campaign and volunteer committees/
boards as assigned.  Develops and maintains effective working relationships within the community.
Assures compliance with state and local regulations.  Ensures that program and membership standards are met and safety procedures are followed.
Ensures high quality member-focused programs and events through innovative program development, evaluations, and ongoing training of staff.
Assists in coordination of special events and activities as necessary to promote team and member engagement.
Assists in supporting the overall Aquatics department and branch, as necessary.
YMCA COMPETENCIES:
Mission Advancement: Models and teaches the Y's values.  Ensures a high level of service with a commitment to changing lives.  Provides staff and volunteers with orientation, training, development, and recognition.  Cultivates relationships to support fundraising.
Collaboration:  Champions inclusion activities, strategies, and initiatives.  Builds relationships to create small communities.  Empathetically listens and communicates for understanding when negotiating and dealing with conflict.  Effectively tailors communications to the appropriate audience.  Provides staff with feedback, coaching, guidance, and support.
Operational Effectiveness:  Provides others with frameworks for making decisions.  Conducts prototypes to support the launching of programs and activities.  Develops plans and manages best practices through engagement of team.  Effectively creates and manages budgets.
Personal Growth:  Shares new insights.  Facilitates change; models adaptability and an awareness of the impact of change.  Utilizes non-threatening methods to address sensitive issues and inappropriate behavior or performance.  Has the functional and technical knowledge and skills required to perform well; uses best practices and demonstrates up-to-date knowledge and skills in technology.
QUALIFICATIONS:
Bachelor's degree in business administration, sales & marketing, or related field; or equivalent experience.  Experience in sales, marketing, and strong interpersonal communication skills preferred.
Excellent presentation, writing, and negotiation skills and experience with standard business software.
Must have strong interpersonal skills with the ability to build rapport and credibility quickly.  Professionally and effectively handle media inquiries.
Lifeguard, Basic Life Support (BLS), Oxygen Administration, and First Aid certifications required.
Entrepreneurial spirit with the ability to work in highly flexible, rapidly changing, and ambiguous work environment.
Ability to work a variety of hours, including evenings and weekends.
Ability to establish and maintain collaborations with community organizations.
YMCA Team Leader or Multi-team/Branch Leader certification preferred.
PHYSICAL DEMANDS:
The physical demands described here are representative of those that must be met by an employee to successfully perform the essential functions of this job.  Reasonable accommodations may be made to enable individuals with disabilities to perform the essential functions.
Ability to move, lift, carry, stand, push, pull, and be mobile during work shift.
A frequent amount of sitting, standing and walking, reaching, stooping, kneeling, bending and occasionally lifting and/or moving up to 50 pounds. Lifting requirement of the position may be greater depending on the particular job to be performed.
Ability to perform manual labor.
May be exposed to extreme weather conditions.
This position regularly works with chemicals.
Ability to recognize and react calmly and effectively in the event of an emergency.
Level of Commitment

Part Time

Position Type

Assistant Coach

Level of Team

Club

Sport

Swimming
Date posted: July 26, 2021
Location: Libertyville, IL, USA
with CATS Aquatics
Assistant Coach
CATS Aquatics
Libertyville and Vernon Hills, IL
CATS Aquatics a USA Swimming Team, located in Libertyville and Vernon Hills, Illinois is looking for assistant age group coach.  CATS Aquatics currently use both Libertyville and Vernon Hills High Schools for practices.  CATS Aquatics currently has 200+ members in the program.
Assistant Coach responsibilities include, but are not limited to:
Work with a variety swimmers on a daily basis.
Working with young swimmers in teaching swimming skills and training skills.
Hours of work will consist of practice time and meet time as assigned by the Head Coach.
Practices are held in the evenings and Saturday mornings during the school year and in the morning and evening during the summer months.
The assistant coach reports directly to the Group Lead Coach
Qualifications: Applicants should have prior coaching experience or swimming experience and hold or be willing to obtain the following certifications: Athlete Protection Training, Coaches Safety Training, CPR and First Aid (as is required to obtain USA Swimming Coaching credentials).  Coach must be able to pass a background check as required by USA Swimming and High School District 128.
Compensation: This is an hourly position and the rate will be commensurate with experience.
Interested Applicants:  Submit resume and two letters of reference to CATS Head Coach Jeff Arce at [email protected]