Level of Commitment

Full Time

Position Type

Head Coach

Level of Team

Club

Sport

Swimming
Date posted: September 28, 2023
Location: Sioux Falls, SD, USA
with Sioux Falls Swim Team
The Sioux Falls Swim Team is an established team in the South Dakota LSC with over 250 competitive swimmers of various abilities. SFST is seeking to hire a full time and administrative coach to help with our continued growth and development.  The coach will have responsibilities that include on deck coaching and administrative responsibilities. The position requires availability in the afternoons M-F as well as weekends and travel swim meets both locally and regionally.
Sioux Falls is the largest city in South Dakota and offers a vibrant downtown, great restaurants, and affordable cost of living. 
The ideal candidate will have the following qualifications:
Experience as a competitive swimmer, preferably at a collegiate level

Experience working with kids ranging in age from 6 to 18

Knowledge of proper stroke technique and progressions

USA Swimming Coach Certification or willing to obtain prior to start

Prior experience coaching and/or teaching swimming

Experience with Meet Manager and Hy-Tek preferred but not required

Meet Management experience

Willing to train the right candidate
 Compensation: salary commensurate with experience
Level of Commitment

Full Time

Position Type

Assistant Coach

Level of Team

Club

Sport

Swimming
Date posted: September 28, 2023
Location: 1000 Mulberry Street, Zionsville, IN, USA
with Zionsville Swim Club
Job Description
Full-Time Assistant Coach (senior & age group)
Zionsville Swim Club is seeking qualified applicants for a full-time assistant to work with both age group & senior level athletes. We are looking for coaches that have a love of swimming and enjoy helping develop young people. Zionsville SC has a supportive community, a professional coaching staff, and motivated athletes.
POSITION:
Full-time and reports directly to the ZSC Head Coach and Head Age Group Coach. Approximately 25-30 hours weekly for on-deck coaching with an additional 10 hours of administrative duties. Swim meet attendance one or two weekends each month. Start date: August 15, 2023. The position will remain open until filled.
CLUB DESCRIPTION:
ZSC is a USA-Swimming Silver Medal Club with Level 3 Recognition. We have 250+ members. ZSC operates out of Zionsville Community High School (25y) year-round and seasonally at the outdoor Azionaqua Swim Club (50m). Zionsville is located about 20 miles northwest of downtown Indianapolis.
COACHING & ADMINISTRATIVE DUTIES:
Create a positive team environment that inspires excellence
Provide regular communication with athletes and parents
Maintain regular communication with staff.
Responsible for leading two of the club's training squads and assisting others as needed.
Assist in the design of seasonal training plans for Senior and Age Group training squads.
Attend competitions as assigned by Head Age Group Coach
Help select meet events and complete swim meet entries in TeamUnify.
QUALIFICATIONS:
College Degree Preferred
Competitive Swimming Experience
Coaching Experience
Able to meet USA-Swimming Coaching Safety Requirements and pass all applicable background checks prior to starting employment.
COMPENSATION:
This is a full-time salaried position.
Benefits include a stipend towards medical insurance and an additional 3% of salary for a retirement account.
Approved expense reimbursement for educational training and travel
Level of Commitment

Part Time

Position Type

Assistant Coach

Level of Team

Club

Sport

Swimming
Date posted: September 27, 2023
Location: Cactus Park, 7202 E Cactus Rd, Scottsdale, AZ 85260, USA
with Scottsdale Aquatic Club
Scottsdale Aquatic Club is seeking a part-time assistant coach to oversee our 10&U beginner groups. The ideal candidate will have energy and passion for swimming, be knowledgeable about the technical aspects of the sport and willing to help the club in many areas. This coach will support and carry out the mission of Scottsdale Aquatic Club and the philosophy of the Head Coach.
Responsibilities
Write, oversee and coach daily workouts
Arrives on time to set up and prepare for daily practices.
Attends swim meets as needed
Communicates with the 10&U Director and Head Coach effectively
Collaborates with other coaches and groups to build a strong seasonal training plan.
Attends staff meetings in person or via zoom.
Communicates effectively with group parents, appropriately responds to emails, keeps families updated with groups' practice schedules and swim meet information.
Work with lead coaches to develop and implement seasonal, weekly, and daily training plans for the group
Teach and train swimmers in proper stroke techniques and racing strategies as appropriate for the age and developmental level of the group; in-water instruction when needed.
Develop and maintain healthy relationships with the swimmers, their parents, and other coaching staff
Participate fully in group practices and activities
Working flexible hours including nights and weekends, and attending swim meets.
Being a positive role model, maintaining high ethical and moral standards, and adhering to all rules and policies of Scottsdale Aquatic Club and USA Swimming.
Other duties as assigned
Qualifications include:
Prior high school and club coaching and competitive swimming experience
Current in USA Swimming required certifications: CPR, Safety Training for Swim Coaches, Athlete
Protection, Concussion Protocol Training, Background check, Coaches Advantage Training, Foundations of
Coaching, MAAPP 2.0 and/or the ability to obtain the certifications.
This is a great opportunity to work with a top swim club in USA Swimming. Professional growth available to coaches at Scottsdale Aquatic Club. This is for a part-time position. We have an immediate need to fill this position.
Level of Commitment

Part Time

Position Type

Assistant Coach

Level of Team

Club

Sport

Swimming
Date posted: September 26, 2023
Location: Half Moon Bay, CA, USA
with Mavericks Swimming Association
Assistant Age Group Swim Coach position for Mavericks Swimming Association in Half Moon Bay, CA.   Beautiful coastal town seeking an assistant age group coach to work with swimmers ages 6 ~ 12 and to assist in expanding our growing program of 80 active athletes.  Prior coaching experience and knowledge of aquatic/swim team programs is required.
Practice is held at the 6 lane/25 yard Half Moon Bay High School pool.  Coaching hours, deck time vary (depending on the high school sports schedule, Fall and Spring), but are generally 4:30 ~ 6:30pm, 10 ~ 12 hours per week. ~1-2 swim meets per month.  Hourly pay is dependent upon level of experience.
Coaching Requirements:
~ Membership in USA Swimming and successful completion of all required and approved USA Swimming certifications for swim coaches (Ex: First Aid, CPR, Lifeguarding and Safety Training).  Mavericks will reimburse coaches for costs of the USA Swimming membership and required safety courses. The cost of membership in the American Swimming Coaches association (ASCA) will also be included.
Coaching Duties:
On-deck coaching of age group swimmers (ages ~ 6-12).

Heavy focus on basic stroke mechanics & competitive swimming proficiency.

Introduce & teach basic training concepts to the athletes.

Introduction to meet competitions (~ 1x per month).

Facilitate individual goal setting process with all aligned swimmers

Establish an environment that fosters positive team attitudes, encourages self- discipline, sportsmanship, and responsibility.

Attendance at all scheduled USA Swimming meets.

An opportunity to grow & expand this role based on team membership growth & performance.

Someone interested in building a premier club swimming program in the San Francisco Bay Area
Administration Duties:
On-going communication with parents via email & in-person.

Track athlete attendance

Timely submission of approved business expenses for reimbursement
Level of Commitment

Part Time

Position Type

Assistant Coach

Level of Team

Club

Sport

Swimming
Date posted: September 26, 2023
Location: Flower Mound, TX, USA
with Lakeside Aquatic Club
Lakeside Aquatic Club, part of North Texas Swimming, is looking for qualified candidates to fill some part-time roles as assistant coaches. The candidates will be coaching age group swimmers in, at least, 3 workouts per week. Practices will be focused on technique and making the swimmers more efficient as they continue to develop in the sport.
They will work closely with the Head Age Group Coach for the site, as well as the site supervisor. There are opportunities for work with some other programs within the team as well. The positions should create about 10 to 15 hours of work each week.
Level of Commitment

Part Time

Position Type

Aquatics Staff

Level of Team

Other

Sport

Swimming
Date posted: September 22, 2023
Location: 7223 Maumee Western Road, Maumee, OH, USA
with Sunshine Communities
Life Guard – Part-time with flexible hours
Job Details
Assists Individuals with Intellectual and Developmental Disabilities and other guests at our beautiful, clean heated indoor therapy pool year-round at our Maumee Campus while monitoring the activity in swimming area to prevent accidents.
·      Assist with individual programming for residents
·      Rescue swimmers in danger of drowning and administers first aid
·      Maintain order in swimming area
·      Inspect facility for cleanliness.
·      Other duties as assigned
Qualifications
To work as a Life Guard, you must maintain a current Red Cross Water Safety and CPR/First Aid Certification
·      High School Diploma or GED
·      Valid Driver's License and Auto Insurance
·      18 years or older
·      Pass criminal background, drug screen and physical
·      1 year of related experience or training, preferred but not required
Benefits
·      Paid Training
·      Paid Vacation & Personal Days
·      Access to a Success Coach
·      Interest Free Tuition and Small Dollar Loans
·      Transportation Assistance
·      Employee Assistance Program
·      Training & Advancement through Sunshine U
About Sunshine:
Sunshine Communities, Inc. is a 501(c)(3) nonprofit organization located in Northwest Ohio supporting individuals with developmental disabilities through residential, vocational, clinical, therapeutic, and recreational services. These services are offered in various circumstances including at our Maumee, Ohio campus and at homes within the community. In addition to programs on campus, Sunshine individuals and staff operate in downtown Maumee, Georgette's Grounds (a coffee shop), and Sunshine Studios, an art studio space and gift store offering classes to individuals and the community.
Level of Commitment

Full Time

Position Type

Assistant Coach

Level of Team

Club

Sport

Swimming
Date posted: September 21, 2023
Location: Alcoa, TN, USA
with Prime Aquatics
Prime Aquatics, located in Alcoa, TN,  is in the process of hiring a Full-Time, Head Age Group Coach. Prime has 100 swimmers on roster and operates in an outdoor, structure covered, 25 meter pool during the short course season and an outdoor 50 meter pool during the long course season. 
Job Description:
This position is designed to assist and support the Head Coach with the day to day operation of Prime Aquatics. Under the direction and guidance of the Head Coach, the Head Age Group Coach will lead and direct the Age Group program. This is a leadership position that will support and carry out the vision, values, and behaviors of Prime Aquatics through leadership, development, and setting the direction of the age group program. Specific responsibilities include but are not limited to:
Primary Responsibilities:
Planning and running in-water and dryland workouts for a group of 20-30+ swimmers

Assisting in coaching all groups as assigned by the Head Coach

Assisting in planning and executing team events

Maintaining team database and team website

Handle administrative details, including parent communication, meet entries for respective groups, supervision, and billing

Attend and coach at all swim meets for respective groups

Assists in coaching morning and afternoon/evening practices as assigned by the Head Coach
Key PA Head Age Group Coach Responsibilities:
Design and execute the seasonal plan for the Age Group program

Provide leadership and instruction to the age group swimmers

Conduct swimmer goal meetings seasonally

Conduct parent meetings as needed

Help lead and facilitate staff meetings with the Head Coach

Ensure regular communication with parents at the Age Group level

Ensure administrative and coordination needs and requirements are met both internally and externally for Age Group swimmers

Oversee Age Group meet entries and attend meets as required

Maintain compliance with USA swimming coaching standards

Follow all USA Swimming policies including SafeSport
Team Culture Responsibilities:
Model and celebrate the team's vision, values, and behaviors

Work collaboratively and respectfully with all coaches, staff, and team leaders to serve in the best interest of the team and its members

Be exceptional in the application of positive, consistent, and effective motivation strategies when working with swimmers, parents, and coaching staff in all aspects of the program

Demonstrate a cooperative, prompt, and respectful communication style with swimmers, parents, coaching staff, and community members
Experience:
Preferred Education and Experience:
All USA Swimming Coaching Requirements or the ability to obtain these certifications before starting the job

5-6 years coaching experience at the USA Swimming club level

3-4 years supervisory role

Certified pool operator
Compensation & Benefits:
Base salary – commensurate with experience

Opportunity for additional compensation through private swim lessons wherein you would receive 100% of lesson fees

Opportunity for additional compensation through swim clinics wherein coaches would receive 75% of net revenue (60% lead coach/40%assistant coach)

Three weeks per year of paid vacation, not to accumulate and is preferred that those weeks coincide with the team's scheduled breaks each year

7 personal days of paid time with adequate coverage
Level of Commitment

Full Time

Position Type

Head Coach

Level of Team

Club

Sport

Swimming
Date posted: September 21, 2023
Location: 1200 South Clearview Parkway, Elmwood, LA, USA
with Elmwood Sharks
Elmwood Sharks, a USA Swimming team in suburban New Orleans and owned by Ochsner Fitness Center, is seeking assistant coaches. Assistant coaches are needed for our competitive and non-competitive groups. Hours needed are approximately 4:00-6:45pm Mon-Fri with some weekend responsibilities throughout the year. Opportunities for coaching 2-3 days/week or additional responsibilities may be available.
Qualifications: Previous competitive swimming and relevant swim coaching experience, a strong desire to help young athletes fall in love with the sport, and an interest in growing as a coach within the sport.
Requirements: Must possess, or be willing to obtain within 30 days, all USA Swimming requirements for coach certification.
Level of Commitment

Full Time

Position Type

Head Coach

Level of Team

College (Division II)

Sport

Swimming
Date posted: September 20, 2023
Location: 401 College Ave, Ashland, OH, USA
with Ashland University
Position Information
Position Title
Head Coaching Position – Men's and Women's Swimming and Diving
Job Description

Ashland University is an 

NCAA

 Division II institution that competes in the Great Midwest Athletic Conference (

GMAC

). Ashland University offers a comprehensive 24-sport athletic program. The university is located off of Interstate 71 in Ashland, Ohio, midway between Cleveland and Columbus.




Candidates must be able to teach proper technique and skill development in various aspects of swimming. Candidates should have a complete and thorough understanding of the sport and be able to instruct student-athletes in small group and one-on-one settings.
Applicants should be well versed and able to instruct student-athletes on physical health, team concepts and team building exercises, team development techniques and safety.
A thorough understanding of 

NCAA

 and 

GMAC

 rules and regulations is required. The head coach must adhere to these rules and ensure that the program is in compliance with all rules, regulations and guidelines. The ability to articulate these to student-athletes is also required.
An understanding of Ashland University's mission and goals is required. Applicants must have the ability to explain these to student-athletes.
The head coach will supervise and direct the men's and women's teams. This will include supervision at multiple practices and events with two teams. Candidates will be responsible for monitoring the swimming budget. All plans for travel and equipment purchase also fall under the responsibility of the head coach.
This position requires the ability to recruit potential student-athletes. The head coach is responsible for meeting all Ashland University roster requirements.
The head coach is responsible for monitoring academic progress of all student-athletes on the team and working with various constituencies across campus to ensure that student-athletes receive the proper academic counseling and assistance.
All practice and meet preparation falls under the direction of the head coach. The head coach is responsible for the setting up the game-day staff for meets and working with the sports marketing director to ensure that the game day environment adheres to 

GMAC

 and 

NCAA

 regulations.
The head coach will direct and finalize all scouting responsibilities.
The head coach will direct and evaluate all assistant coaches.
It is desirable if the head coach can direct and supervise summer camps and clinics.
The head coach will work with Ashland University's Recreation Services staff in oversight of the pool area and with events that occur at that facility.
This position could require other assignments as assigned by the athletic director. These could include fundraising, game management and representing the athletic department at various functions.

Required Qualifications

Bachelor's degree is required
Candidates should be Life Guard, 

CPR

, 

AED

 and First Aid certified or able to attain certification upon employment
Candidates must have the ability to successfully impart knowledge on various training techniques and strokes in swimming
Previous coaching and/or swimming experience on the college level is highly desired
The ability to identify and recruit student-athletes is required
This position requires well-developed communication skills, as well as strong time management and organizational skills
The ability to manage a budget is desired
The ability to work weekends and evenings is required. This position requires extensive travel, both in recruiting and to meets
Level of Commitment

Full Time

Position Type

Assistant Coach

Level of Team

College (Division I)

Sport

Swimming
Date posted: September 20, 2023
Location: 1 Cunningham Square, Providence, RI, USA
with Providence College
Assist the Head Coach with all aspects of the Swimming and Diving program.
Level of Commitment

Full Time

Position Type

Head Coach

Level of Team

Club

Sport

Diving
Date posted: September 19, 2023
Location: 360 North Arroyo Boulevard, Pasadena, CA, USA
with Rose Bowl Aquatics Center
Reporting to the President and Executive Director, the Head Dive Coach is responsible for overseeing all aspects of the RBAC's year-round dive program, including providing and coordinating high quality coaching of athletes ranging ability from beginner to elite levels. The Head Coach will work closely with the RBAC's Executive staff members to coordinate team needs and strategically plan to maximize opportunities for the program and organization.  This position may provide direct supervision to salaried staff and hourly employees, and will oversee the management of the team budget.
All staff at the Rose Bowl Aquatics Center lead through a deep commitment to diversity, equity, and inclusion, both within the RBAC and with the communities that we serve.                                                                                                                               
General Responsibilities:                                                                                                                               
Develop and/or coordinate with assistant coaches season plans and training programs;
Monitor budget to ensure team is fiscally responsible and revenue and expenditures are within allocated budget;
Coordinate monthly reconciliation of team roster with RBAC registration collection records and USA diving membership;
Plan and coordinate practice sessions, home competitions and meets; including bids, and facility requests for appropriate space and times;
Provide ongoing communication and feedback to athletes and parents, as appropriate, regarding performance, achieving individual goals, and practice, meet and schedule changes;
Develop and implement recruitment and retention strategies for athletes on the team;
Recruit, hire, assign responsibilities, and evaluate coaching staff;
Coordinate with RBAC staff all marketing needs and activities, including maintaining an up to date team website;
Lead team in accordance with all applicable rules, regulations and policies in which teams and athletes participate and compete;
Establish goals to guide overall direction of the team and develop a culture that promotes character development as well as success in the pool;
Maintain, inventory, and ensure proper storage of all equipment, and make recommendations for team needs;
Participate in fund raising activities for the team and RBAC; and
Cultivate and maintain effective relationships with athletes, boosters, parents, and other RBAC staff members.
Other
Perform other related duties as assigned; and
Pursue ongoing personal professional development and awareness opportunities in each of the above responsibility areas to ensure the RBAC is a top performing Aquatics environment.
All RBAC employees are encouraged to participate in programs to act as evaluators and provide valuable feedback in the spirit of continuous improvement.
Qualifications:
Education:
Bachelor's degree, or equivalent experience preferred.
Experience:
Minimum of 5 years of progressively responsible head coaching experience in an age-group dive coaching program, organization, club, or equivalent.
Knowledge, Abilities and/or Skills:
Comprehensive understanding of NCAA diving and recruiting practices and rules;
Member in good standing with USA Diving with Competitive Coach Membership;
Advanced knowledge of U.S. Center for SafeSport policies and procedures;
Familiarity with USA Diving requirements and qualifying standards and procedures;
Demonstrate understanding and commitment to diversity, equity and inclusion;
Create and implement ideas to develop and promote efficient team operations;
Establish and maintain cooperative working relationships with coaches, boosters, national governing bodies, private and public agencies;
Clearly express ideas and directions verbally and in writing;
Multi-task with the ability to prioritize multiple projects, and the ability to adjust in a fast-pace environment;
Budget development and monitoring;
Interpret and evaluate descriptions and explanations of problems brought forth by coaches, parents and athletes, analyze and define problems, draw value conclusions, and project the consequences of various courses of action; and
Ability to develop and conduct camps, clinics, and training programs.
Working Conditions:
Work is generally performed outdoors involving potentially inclement weather conditions. Position requires regular contact with the public, athletes and parents.  Must be able to work under pressure, exercise sound judgment, and adhere to deadlines. Some work is performed in a temperature-controlled office environment.
Physical Abilities:
Examples include:
Lifting, carrying, pushing, or pulling light objects;
Sitting or standing for extended periods of time;
Seeing to review and/or input information;
Hearing and speaking to exchange information in person and on the telephone;
Bending at the waist, kneeling, or crouching; and
Dexterity of hands and fingers to operate a computer keyboard.
Supervision Exercised:
This position may supervise full time salaried and hourly positions as well as part-time employees.
FLSA Status:
This classification is exempt from FLSA requirements.
Work Schedule:
Full-Time; 12 months
Anticipated Hiring Range:
$75,000 – $90,000 (compensation based on the candidate's qualifications and experience)
Level of Commitment

Full Time

Position Type

Assistant Coach

Level of Team

Club

Sport

Swimming
Date posted: September 19, 2023
Location: Phoenix, AZ, USA
with Arizona Dolphins
Manage a site for Arizona Dolphins, this includes running practice, managing a 3 coach staff on site. Coach will be working with the head coach to develop schedules for practice and meets.
Level of Commitment

Full Time

Position Type

Assistant Coach

Level of Team

College (Division I)

Sport

Swimming
Date posted: September 18, 2023
Location: Illinois State University, North University Street, Normal, IL, USA
with Illinois State University
The assistant coach is responsible for assisting with various coaching,
management, and administrative duties of the swim program as assigned by
the Head Coach. The assistant coach is responsible for conducting any duties
or activities with integrity and within the rules of the National Collegiate
Athletics Association (NCAA), the Missouri Valley Conference and/or Missouri
Valley Football Conference (MVC or MVFC), the State of Illinois, Illinois State
University, and the Athletics Department.
Level of Commitment

Full Time

Position Type

Head Coach

Level of Team

Club

Sport

Swimming
Date posted: September 14, 2023
Location: 309 Ridgewater Drive, Polson, MT, USA
with Mission Valley Aquatics & Fitness
309 Ridgewater Dr. Polson, MT
(406)883-4567
Job Description: Swim Team Head Coach
Position Summary: The Head Coach of the Lake Monsters Swim Team will be focused on supporting the mission of the Lake Monsters Swim Team and Mission Valley Aquatics. The mission is to create a sustainable, year-round, family-oriented, USA Swimming competitive swim team program at the Mission Valley Aquatic Center. This is a full-time position and hours will vary depending on time of year and other seasonal commitments ( about 30-40 hrs/week). The primary responsibility will be to guide swim-team participants through practices, meets, and direct the other swim team staff accordingly. The position reports to the Executive Director of Mission Valley Aquatics.
Essential Functions:
Create an energetic, fun and safe environment for swimmers and families
Hold between 225 and 275 practices per year with an expected duration of 2 hours of practice/day. Employee is expected to hold practices each day, Monday through Friday throughout the year, except on holidays, according to the season schedule.
Work with the aquatic director to schedule practice times, swim meets, and other special events and clinics
Supervise swimmers during practice; ensuring swimmer safety
Explain and enforce swim team policies and procedures
Design and communicate workouts with fellow coaches to maintain curriculum consistency
Manage all USA Swimming and Montana Swimming annual registrations and swim meet entries
with attendance at an estimated 8 to 15 meets per year
Communicate regularly with parents about swimmer progress and requirements for success
Provide regular feedback about swim team operations to aquatic director
Using an approved system, maintain team record keeping (Team Unity software or comparable system)
Working with the Executive Director, oversee the coaching staff to include input for hiring, training methods and performance management
Participate in community outreach and fundraising events to promote the Swim Team and Mission Valley Aquatics – determined by the Executive Director and Board of Directors
Will attend Parent meetings as necessary and communicate effectively with swim team parents.
Knowledge, Skills and Abilities:
Must know how to swim and meet all USA Swimming Coach Education Requirements
American Swim Coaches Association Level 3 or higher preferred
Thorough knowledge of age group and USA Swimming and Montana Swimming organizations and policies
Hy-Tek Team Manager or Team Unify web-based team management software knowledge
Familiarity with the USA Swimming OMR platform or willingness to learn
Ability to effectively communicate with and maintain working relationships with facility employees, general public and the Board of Directors
Certifications:
CPR, AED, Basic First Aid certification
Red Cross Lifeguard training and certification
USA Swimming Safe Sport Certification
Physical Requirements:
Ability to swim and demonstrate stroke techniques.
Ability to instruct and observe participants in proper stroke techniques.
Ability to lift and move equipment up to 50 lbs.
Meet and Travel:
Employee will be reimbursed for travel to and from meets, including mileage, per diem and lodging. Reimbursements will be made according to the Montana State Wage and Hour Standard Travel reimbursement rates.
Expectations and Wages:
Wages are negotiable.
MVA expects that this position will coach between 225 and 275 practices per year with an average duration of 2 hours per practice.
Position will require at least 20 hours per week for practice prep and general management/marketing for the swim team and 10 hours per week leading practices . This time should be completed at the MVA facility.
Position is authorized to attend parent meetings as necessary and to be reimbursed for hours associated with attendance at these meetings.
Time keeping software will be used for all hours coded at the MVA facility. Employee will keep track of hours spent coaching for meets as well as travel time and will report time to the Executive Director in a timely manner.
Employee will be reimbursed for travel to and from swim meets and for time spent coaching at swim meets at Montana State Wage and Hour Standard Travel reimbursement rates.
Any overtime must receive prior approval by Executive Director
Employee may not engage in the private business of coaching swimming other than for MVA and affiliations of MVA.
Probation: It is understood that the first 90 days of employment shall be probationary only and that if the Employee's services are not satisfactory to the Employer, employment shall be terminated during or at the end of this probationary period.
Work Hours: The hours & schedule worked by the Employee may vary and be adjusted by the Employer.
Drug Screening and Background Check: The Employer reserves the right to drug test all employees, at any time, during the course of their employment. The Employer also reserves the right to run a background check on each candidate upon hire.
Level of Commitment

Full Time

Position Type

Other

Level of Team

Other

Sport

Swimming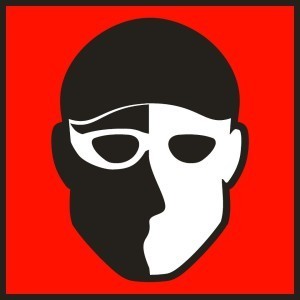 Date posted: September 13, 2023
Location: Remote
with SwimSwam
SwimSwam is always on the lookout for new writers and reporters to join our growing team!
All writers are paid. Students welcome. All positions are remote.
Requirements:
Must have availability to write at least 5 articles per week.
Must have a passion for swimming, and be a regular SwimSwam reader.
Must be a good writer.
Must be willing to write news articles.
Students are welcome!
If you're interested, please send a resume, availability, and a writing sample to [email protected]