Level of Commitment

Full Time

Position Type

Head Coach

Level of Team

Other

Sport

Swimming
Date posted: January 19, 2021
Location: 1 YMCA Drive, Hannibal, MO, USA
with YMCA of Hannibal
The YMCA of Hannibal is seeking a full-time Head Swim Coach. The ideal candidate would have a proven track record of successfully coaching participants in a wide variety of age and ability ranges. The Hannibal Hurricane's Swim Team has both competitive and recreational swimmers and has a focus of welcoming all types of swimmers. Job Summary and Responsibilities are listed below:
Job Summary:
The Head Swim Coach is responsible for providing leadership, organization and motivation to both swimmers and
coaching staff in a competitive swimming environment. Creating a safe, positive atmosphere where youth
development, active living in accordance with the YMCA standards are the focus.
Head Swim Coach General Responsibilities:
 Plan, prepare and conduct team practices.  Have knowledge of proper swimming skills and be able to communicate these clearly to swimmers  Demonstrates sportsmanship and the YMCA core values (respect, honestly, caring & responsibility) and works
for these traits in swimmers.  Hire and work with assistant coaches to develop and administer appropriate individual and team wide goals for
all swimmers in the HHST Swim Team.  Be proficient in creating work outs for all age groups and skill levels  Train and develop assistant coaches to ensure continuity in athlete development on a regular basis.  Actively participate in and work with the Heartland Area, River Country, and Ozark swim leagues in order to
assure team participation in all available swim meets, invitational meets and championships meets  Attend scheduled Practices and Swim Meets  Prepare meet entries and provide on deck coaching at all age group meets.  Maintain accurate records of attendance and training. Plan and monitor incentive program for swimmers.
 Establish group guidelines for swimmers and evaluate athletes periodically and make recommendations for
progression through the program.  Work closely with Aquatics Director in coordinating pool needs; practice times, meets, etc.  Using the programing software DAXKO maintaining monthly enrollment & payments & reports.  Structures a dryland program for all swim groups and works closely with Wellness Director in coordinating dry
land sessions.  Perform various administrative duties, including communication with parents via email, phone, bulletin board,
mailbox system and team website and social media.  Coordinate parent volunteer responsibilities in the areas of; home and away swim meets (timers/recorders,
officials, score keepers, and runners), swim team fundraising, and working with any parent volunteer leaders.  Be proficient with Hytek (meet manager and team manager), On Deck, and Colorado Timing System. Maintain
routine maintenance of CTS  Maintain required certifications for YMCA and USA Swimming by attending recertification (see recertification
contract)  Interact positively with swimmers, parents, co-workers and the general public.
Skills, Education, and Experience:
 Certified Lifeguard, Principles of Aquatic Leadership, Swim Instructor certified preferred  USA swimming coach certification  Minimum 2-year experience as a swim instructor or swim coach.  College Degree preferred
Physical Qualifications:
Swimming, speaking, hearing, seeing, reading, writing, typing, lifting, walking, standing
Working Conditions:
The Head Swim Team Coach will work in both an office setting with use of computer and other office equipment to
perform job functions, as well as performing on the pool deck and other areas of the Aquatics Center.
Level of Commitment

Full Time

Position Type

Aquatics Staff

Level of Team

Recreational

Sport

Swimming
Date posted: January 19, 2021
Location: 130 East Ave Lewiston, ME 04240
with YWCA Central Maine
YWCA Central Maine is searching for a highly qualified individual to fill the full-time position of Aquatics Director. This full-time benefit eligible position works a flexible schedule to meet the needs of the facility and programs. Hours are Monday-Friday with nights and weekends based on scheduling needs. The Aquatic Director is responsible for the design, compliance, and oversight of the aquatics programming content, daily operations, pool equipment, and supervision. The Aquatic Director is responsible for the overall success and safety of the YWCA Aquatic Department activities. The Aquatic Director reports to the Executive Director with close communication with all Aquatics staff.  The Aquatic Director is responsible for responding to occasional on call needs of the building and program, maintaining the cleanliness of the pool area for the health and safety of patrons and staff including: leading/co-leading department team meetings with Assistant Aquatics Director and trainings for aquatics staff. The Aquatic Director directly oversees the Assistant Aquatics Director. The position is located in Lewiston
Requirements:
Bachelor's degree or equivalent experience in Recreation Management, Physical Education, or other related field preferred. High school diploma or equivalent required.
American Red Cross Certified Lifeguard with CPR for the Professional Rescuer (Lifeguard Instructor certification preferred)
Certified Pool Operator (will offer training for certification)
Minimum of 3 years' experience as a lifeguard
Experience with supervising staff and or Lifeguards.
Experience with pool chemicals or willing to be trained
Experience in teaching swim lessons, water fitness, or other aquatics activities
YWCA is an equal opportunity employer. All qualified applicants will receive consideration for employment without regard to race, ancestry or national origin, color, sex, immigration status, age, religion, physical or mental disability, sexual orientation, gender identity or gender expression.
Level of Commitment

Part Time

Position Type

Other

Level of Team

Other

Sport

Swimming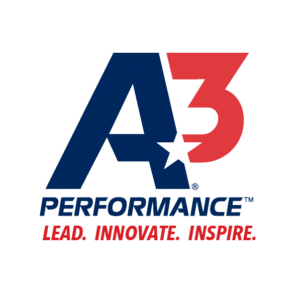 Date posted: January 19, 2021
Location: 300 Chaffee Rd, Oconomowoc, WI 53066, USA
with A3 Performance
A3 Performance is the fastest-growing brand of performance swimwear in America. As an Innovator and Leader in product development, A3 Performance is now taking an innovative approach to brand growth and distribution.
This is where you come in. If you are entrepreneurial in nature and have dreamed of starting your own business, if you want to work in the sport of swimming and have the same drive as an aspiring athlete, an A3 Agent may be your calling.
An A3 Performance Agent is an independent business functioning as a marketing, sales, and service representative of A3 Performance. Enjoy the freedom of owning your own business and the support of the fastest-growing swimwear brand in America!
Level of Commitment

Full Time

Position Type

Assistant Coach

Level of Team

College (Division III)

Sport

Swimming
Date posted: January 18, 2021
Location: 23 Romoda Drive, Canton, New York, USA
with St. Lawrence University
St. Lawrence University is currently seeking applicants for a Graduate Assistant Coach for Men's & Women's Swimming.
Duties/Responsibilities
Responsibilities include: implementing a seasonal plan with the Head Coach; strength and conditioning; scouting and recruiting; coaching the St. Lawrence University swimmers during meets, and administrative tasks as assigned by the Head Coach.
Skills/Qualifications
Bachelor's degree is required. Strong oral and written communication skills are necessary. A valid driver's license and ability to meet the requirements to drive University vehicles required.  Collegiate swimming and/or coaching experience preferred.
Level of Commitment

Part Time

Position Type

Head Coach

Level of Team

Club

Sport

Swimming
Date posted: January 15, 2021
Location: South Pavilion Center Drive, Las Vegas, NV 89144, USA
with Las Vegas Swim Club
Position:                Senior Coach
Club:                       Las Vegas Swim Club (Member of Southern California Swimming LSC)
Location:               Pavilion Center Pool, Las Vegas (Summerlin Area), NV
Job Type:               Part Time
Website:                www.lasvegasswimclub.com
Las Vegas Swim Club (LVSC) is seeking an experienced Senior level coach to lead our Platinum Group.  The Platinum Group consists of experienced and committed high school aged athletes on the State to Junior Olympic (JO) Level.  Many of these athletes will look to continue to our National Group and swim collegiately.  LVSC promotes respect, hard work, and dedication, but in a family-like atmosphere.  Candidates should be excited to promote the values of our Mission Statement (bottom).
Job Responsibilities
Five 2hr practices per week (after school and Saturdays); additional AM training over the Summer
Average of one meet weekend per month
Travel meets once per season (short course and long course)
Possibility for additional dryland and/or shifts with other groups
Coach is responsible for season plan, workout writing, and meet entries for the group
Communication with athletes and group parents is essential
Job Requirements
USA Swimming Coach in good standing
Must pass background check
2-4+ years of experience working with High School aged athletes and/or teaching at the High School level
Strong technical knowledge of swimming
Strong knowledge of Senior level training in all strokes and distances
Strong communication skills
Preferred Skills
ASCA level 2 certification
Experience with Team Unify
Physiology and/or exercise training experience
Experience training JO level or higher
LVSC Mission Statement
Las Vegas Swim Club strives to create a family and team atmosphere in a sport that is sometimes incorrectly considered an individual sport.  In addition to technique, endurance, and power, our teaching focuses on personal ownership, respect, discipline, hard work, and sportsmanship.  Through these lessons athletes are challenged to reach their maximum potential, both as a swimmer and as a person. The lessons learned at LVSC will help prepare its members for whatever challenges they take on in their lives.
Level of Commitment

Full Time

Position Type

Head Coach

Level of Team

Club

Sport

Swimming
Date posted: January 14, 2021
Location: 415 West Richmond Avenue, Peoria, IL, USA
with Peoria Area Water Wizards (PAWW)
Head Coach/C.E.O of Peoria Area Water Wizards Swim Team Job Description
POSITION SUMMARY
The Peoria Area Water Wizards (PAWW) swim team Head Coach/ C.E.O. is responsible for the planning,
organization, delivery, and quality of the PAWW competitive swim team. The emphasis is on the quality
of the programs, collaborations, and expansion of programs within our service area, increasing
enrollment in our existing programs, and budget management. The Head Coach / C.E.O. is expected to
determine how to accomplish these tasks within the guidelines and recommendations of the Board of
Directors of PAWW, Inc.
ESSENTIAL FUNCTIONS
The following are areas of responsibility and authority for the Head Coach / C.E.O, but are not limited to:
1. Directs, organizes, and supervises all competitive PAWW swim team activities to meet PAWW,
Inc. objectives. Plans seasons, conducts practices for, at minimum, senior prep and senior level
athletes, and attends both regular season and championship meets. Assures that coaching staff
plans seasons, conducts practices for age group and developmental levels, and attend meets.
2. Plans training and swim meet schedule, establishes standard operating policies and procedures
for processing team registrations, meet entries and medical forms, executes meet entries, and
facilitates running tryouts and hosted meets in conjunction with the PAWW Parent board and
volunteers. Schedules and secures practice facilities. Provides upkeep of assigned program
facilities and equipment.
3. Commit to developing good character in all participants of the program. Work with coaching
staff and run training to develop, retain, and bring out the potential in all levels of swimmers.
Annually evaluate and update program goals and objectives. Develop plans to achieve the
PAWW swim team program goals.
4. Develop, monitor, and maintain guidelines of program budget to meet fiscal goals and
objectives to be evaluated annually with a multi-year vision of the program in mind.
5. Assures recruitment, hiring, training, development, sets schedules for, and directs coaching
personnel of the PAWW swim team accordingly. Develops strategies to motivate and retain
staff to achieve program goals and objectives. Assures recruitment, training, development and
assists in direction of volunteer personnel accordingly.
6. In collaboration with the Board of Directors of PAWW, Inc., the competitive swim team staff,
and volunteers, will maintain the PAWW swim team website. Creates educational opportunities
for parents and swimmers such as clinics, presentations, and meetings. Additionally,
communicates with the Board of Directors of PAWW, Inc, swim team, coaches, parents,
volunteers, and community to inform of practices, meets, and other swimming related events.
Responds to all agency, parent, and community inquiries and complaints in a timely manner.
7. Assures compliance with rules, standards, and guidelines set forth by USA Swimming and that all
aquatic safety procedures are followed. Assure compliance with state and local regulations
from aquatic and swimming governing bodies.
Caterpillar: Confidential Green
8. Meet monthly, additionally as needed, with the PAWW parent board to facilitate and discuss
team and meet operations.
9. In collaboration with the Board of Directors and their representative, markets programs to
service the communities in the area. Works to expand developmental, age group, senior, and
national level programming in the PAWW swim team service area in accordance with strategic
and operating plans. Develops and maintains relationships with school administration, parent
groups, and other organizations and agencies related to assigned programs to further the
PAWW swim team and PAWW, Inc missions.
10. Promotes and maintains club recognition and excellence opportunities within USA Swimming.
11. Maintains proper records/department files. Compiles and updates the Board of Directors of
PAWW, Inc. on program statistics. Compiles and updates parents and swimmers on
performance statistics. Monitors and evaluates the effectiveness of and participation in the
program including daily attendance totals.
12. Adopt and publicize a swim team policy concerning reporting of misconduct, electronic
communication policy, and plan to address bullying.
Highly competitive salary commensurate with experience.
Level of Commitment

Full Time

Position Type

Head Coach

Level of Team

Club

Sport

Swimming
Date posted: January 8, 2021
Location: City of Craig, Craig, AK, USA
with Craig Waverunner Swim Club
Exciting employment opportunity in Craig Alaska! The Craig Waverunner Swim Club is in search of a new Head Swim Coach. The Waverunners are a parent owned and operated USA Swimming Club. The position is hired through the City of Craig, Alaska and the job position includes being the Head Swim Coach, Lifeguard and Swim Lesson Instructor at the Craig Aquatic Center. 
The City of Craig offers competitive wages and a very good benefit package, including health insurance. You may view the job description and application at this site:  Lifeguard III/ Swim Coach
In addition to the City of Craig hourly wage, the Waverunners pay a $500.00 monthly stipend. The Craig High School and a small local Masters team are also looking for coaches and can be combined with this position for additional compensation. We understand that relocating is costly and the swim club will reimburse up to $1000.00 for moving costs. Half will be paid upon arrival and the additional payment will be given after six months of employment. 
The Waverunners are a small club with approximately 45 swimmers. We attend 6-8 swim meets per year which offers exciting travel opportunities throughout the state. The Head Coach travels with the team via jet boat, ferry and float plane.  All travel is paid for by the team. 
Craig Alaska is located on Prince of Wales Island in southeast Alaska. Prince of Wales is an incredibly beautiful place with a multitude of outdoor recreation possibilities, including: boating, fishing, kayaking, wildlife viewing, hiking, camping and hunting.  For additional information about Prince of Wales, please visit our Chamber of Commerce website http://www.princeofwalescoc.org
For inquiries, contact: 
Jen Creighton
CWSC Assistant Coach
P.O. Box 877
Craig, AK 99921
Phone: 907-401-0685
Email: [email protected]
Level of Commitment

Full Time

Position Type

Other

Level of Team

College (Other)

Sport

Swimming
Date posted: January 5, 2021
Location: Smith College, Northampton, MA, USA
with Smith College
Work Awards/ Scholarships are available for individuals interested in pursuing a master's degree with a specialization in coaching women at the intercollegiate level.  Candidates should have an undergraduate academic record of high caliber, and advanced skill and / or experience coaching/ teaching.   The deadline for applying to the program with consideration for financial aid is March 15, 2021.
The graduate program in exercise and sport studies prepares individuals to coach women's collegiate teams.  Recognized nationally for its excellence, our program received Level V accreditation from the National Association for Sport and Physical Education.  The program connects theory with practice by linking coursework with assistant coaching experiences.  All students are in residence for two years.
Level of Commitment

Full Time

Position Type

Head Coach

Level of Team

Club

Sport

Swimming
Date posted: January 4, 2021
Location: Watertown, SD, USA
with Watertown Area Swim Club
Head Swim Coach
Watertown Area Swim Club – Watertown, SD
Watertown Area Swim Club is looking to hire a Head Swim Coach for our club team.  Swimmers age 5 – 19 years of age. There are currently 200 swimmers on the team with a supportive community.  The town has the Prairie Lakes Wellness Center with an 8 lane pool and 3 lane warm-up/cool-down pool.  The team hosts 5 meets each year.  SD is an age-group only state, athletes swim year-round with the team, no high school swimming. Throughout Covid-19 – the facility worked with the team and we were only out of the water until June 1st.  The team is currently practicing at pre-Covid-19 levels.
Watertown is the 5th largest town in South Dakota – with approximately 22,000 people.  Northeastern SD is known for its lakes and great outdoors.
Position requires a motivated and enthusiastic coach with knowledge of competitive swimming.  The team also employs a Team Manager who manages administration of the team – including billing, collection, fundraising, etc.  An assistant coach oversees newer swimmers until they can swim all 4 strokes.
Requirements:
Swim coaching experience and current swim coach certification with USA Swimming.
Ideal Candidate possesses:
Proven success coaching all levels
Strong core values that include respect, trust, and integrity
Cooperative and respectful communication style with swimmers, parents, and co-workers
Personality that motivates swimmers
Knowledge of programs including Hy-Tek, Meet Manager, Team Unify, etc.
Bachelor's degree
Duties include but are not limited to:
Coach developed swim groups in practice
Coach all swimmers at meets
Maintain and pursue continuing education related to all athletes at his/her level about proper stroke technique.
Ensure proper communication with parents and swimmers
Salary will be commensurate with experience.   $40,000 – $55,000
Email – [email protected]
Level of Commitment

Part Time

Position Type

Assistant Coach

Level of Team

Club

Sport

Swimming
Date posted: January 4, 2021
Location: 11200 Southeast 6th Street, Bellevue, WA, USA
with Bellevue Club Swim Team (BCST)
Bellevue Club, The Premier Athletic and Social Club on Seattle's Eastside is looking for a well qualified Assistant Age Group Coach for our aged 10 & Under Swim team group.
This part-time position will be responsible for assisting in the planning, organization, development and execution of training sessions for the Bellevue Club Swim Team (BCST).
This  position will ensure that swimmers involved in the BCST program participate regularly in team workouts, training sessions, and meetings as well as maintains detailed records of all swimmer's workouts and attendance.
Candidates must be able to accompany swimmers to scheduled meets, supervise pre-meet warmups and motivate and evaluate swimmers during the meet as well as attend all scheduled coaches' meetings.
Other Duties:
Ensures that all workouts and training sessions administered are safe and complete, and that the workouts accomplish the competitive goals of the BCST program.
Maintains a current knowledge of the training and administrative needs of a highly competitive youth swimming program and conveys this information to the Swim Team coaching staff to implement as appropriate.
Conducts an annual, written short course season and long course season goal setting session with each swimmer in the individual group, covering all aspects of their training and performance.
Performs similar job-related duties and special projects as assigned.
Requirements:
Lifeguard Training
CPRPR (CPR for the Professional Rescuer)
Safety Training for Swim Coaches
First Aid, and ASCA Level 2 certification
Current In Automated External Defibrillator (AED) certification.
Level of Commitment

Part Time

Position Type

Head Coach

Level of Team

Club

Sport

Swimming
Date posted: December 28, 2020
Location: Oakley, CA, USA
with STAS
General Description
Responsible for providing innovative direction and support in all aspects of swim team operation.  Develop and maintain top quality communication between coach, swimmer, parents, all other site locations and the club that is critical to the success of the program.  To understand, accept and positively affect the philosophy of the team.
Responsibilities and Duties
Recruit, train and supervise swim team staff. Schedule all departmental staff.
Support the organization, planning, budgeting, promotion and evaluation of all swim team activity.
Oversee the control and safety of the pool during clinics, practices and meets.
Assist in the scheduling of the pool for clinics, practices and meets.
Provide innovative practice and workout content including written practice plans, instruction in all four competitive strokes, stars, turns and touches and the use of drills and stroke correction in every opportunity.
Foster sportsmanship, camaraderie and a positive work ethic in every swimmer.
Must be present at all practices, meets and team events.
Help select individual's meet events
Maintain attendance records.
Collaborate with other site coaches to ensure team unity and cohesion across locations.
All other duties as assigned.
Qualifications
USA Swimming coaching certification
Completion of Safe Sport Training
Customer service, member relation and team management skills.
Positive experience within the aquatics industry.
Possess the ability to project an enthusiastic and positive attitude.
WSI and CPR/AED certifications.
High school diploma or equivalent.
Level of Commitment

Full Time

Position Type

Head Coach

Level of Team

Club

Sport

Swimming
Date posted: December 16, 2020
Location: Santa Barbara, CA, USA
with Santa Barbara Swim Club
The Santa Barbara Swim Club (SBSC) is searching for an enthusiastic Head Coach who will define, influence and lead the overall direction of the club program. We are a non-profit, board-governed, coach-led swim team in Santa Barbara, California operating out of the Los Banos and UCSB pool facilities. The Head Coach will be responsible for all aspects of operating a year-round competitive swim program.
Job Description
Duties include, but not limited to:
Lead the development and implementation of overall team philosophy on coaching, swimmer development, and team dynamics
Establish workout groups, schedules, and criteria for advancement through collaboration with coaching staff
On deck coaching and supervision of senior elite swimmers
Develop and oversee training programs for all age groups
Supervise and mentor coaching staff
Plan seasonal and yearly competition schedule for all groups
Establish and maintain regular and timely communications with swimmers, parents, coach and board members
Host periodic parent meetings to educate and inform parents
Provide monthly written reports to BOD and attend board meetings.
Collaborate with Santa Barbara City College, UCSB, other local recreational aquatic directors and local high school swim coaches for facility use, contract compliance, and asset sharing.
Represent the team at swim meets, external meetings, and other required meetings or assign a delegate
The ideal candidate has:
Experience as both a head coach and age group coach of a competitive swim team with at least 100 athletes
Current USA Swimming Coach Certification, including first aid and life-saving certification
American Swimming Coaches Association (ASCA) Coaching Certification Level 2 or higher preferred
Strong interpersonal and communications skills to interface with all levels of employees, club members, athletes, parents, Board of Directors and community members
Team management skills and ability to provide clear verbal or written direction to employees/swimmers/parents
Up-to-date understanding of latest coaching techniques through research and continuing education
Track record of swimmer retention, recruitment and development at all levels
Experienced with Team Unify and Hy-Tek
Bachelor's Degree and prior collegiate swimmer strongly preferred
Other Requirements
Must pass a Background check with USA Swimming and complete the USA Swimming head coach requirements
Must pass a Motor Vehicle Report check
Provide a minimum of 3 References
Proficiency in Microsoft Office software (preferred)
Salary based on qualifications and experience. Team provides reimbursement for travel and team related expenses, and funding for coach educational opportunities.
Please visit sbswim.net to learn more about our club. Please email resume and three references to at [email protected].
Level of Commitment

Full Time

Position Type

Assistant Coach

Level of Team

College (Division I)

Sport

Swimming
Date posted: December 14, 2020
Location: 1 University Plaza, Youngstown, OH 44555, USA
with Youngstown State University Swimming & Diving
ESSENTIAL FUNCTIONS & RESPONSIBILITIES: Implements coaching strategies and teaching methods to develop student athletes' skills and teamwork; analyzes performance of team and adjust strategies as needed; evaluates opponents and develops game strategies; plans and conducts practices and other activities in preparation for competition; manages camps and clinics, if applicable.Assists with the development of the team budget; analyzes historical expenditure fixtures; compiles projections for budget expenditures for various aspects of team operations (i.e. travel, equipment, recruiting, athletic aid, marketing, etc.); authorizes the expenditures of funds for team operations; monitors expenditures to ensure that they adhere to proscribed limitations; ensures that all expenditures are properly documented and in compliance with university and NCAA regulations; prepares expenditure reports are directed.

Conducts promotional activities for fundraising, recruitment, public relations, and other marketing activities; attends promotional events, community activities, and fundraisers; prepares promotional materials for distribution (e.g. team background, participant bios, letters of interest, etc.); prepares and delivers speeches and presentations at local community groups, fundraisers, athlete events, etc.

Assists with the administration of policies and procedures with respect to academic expectations for team members; communicates with academic advising staff regarding athletic academic performance; meets with athletes to review course load issues, degree requirements, course selections, etc.; counsels athletes on performance issues, study skills, and techniques for academic success.

Identifies and develops team strategy for recruitment; analyzes team needs in order to focus recruitment efforts; creates promotional strategy for contacting and recruiting prospective student athletes; develops promotional correspondence and materials for distribution to prospective recruits; conducts recruiting trips and activities in accordance with developed recruitment strategy; formulates recommendations concerning the award of athletic aid to targeted recruits.

Oversees assigned course loads; compiles lesson plans and related course materials; receives and responds to student inquiries; provides instruction to students in applicable subject matter; reviews student performance to determine appropriate grade or credit.

Meets all job safety requirements and all applicable OSHA safety standards that pertain to essential functions.

OTHER FUNCTIONS & RESPONSIBILITIES: Videotapes practices, games, and strength training sessions as directed.

Manages equipment inventory and related duties as directed.

Develops and manages strength training program as directed.

Drives passenger vans as required.

Demonstrates regular and predictable attendance.

Performs any and all other related duties as assigned or directed in order to promote, further, and ensure the effective and efficient operation of YSU.

SUPERVISION EXERCISED: Functional supervision is exercised over support staff on temporary or intermittent basis and full supervision and management of program is exercised in absence of head coach.

REPORTS TO: Head Coach, Swimming & Diving

REQUIRED CERTIFICATIONS AND/OR LICENSURES: CPR/AED/First Aid certifications; Annual proficiency in NCAA Certification to Recruit.
Bachelor's degree; minimum one year of four-year collegiate swimming coach experience; demonstrated experience in planning and preparation for meets and practices, on deck coaching, and dry land training; effective communication skills; knowledge of

NCAA

rules and regulations; travel and non-traditional hours; valid driver's license.
NOTES:
Additional Salary Information: $1000 Standard Allowance
Internal Number: 6419
Level of Commitment

Full Time

Position Type

Assistant Coach

Level of Team

College (Division III)

Sport

Swimming
Date posted: December 11, 2020
Location: Poughkeepsie, NY, USA
with Vassar College
Vassar College
Assistant Mens and Womens Swimming & Diving Coach/Aquatics Manager
Department: Athletics & Physical Education Department
Duration of Position: Academic year / Full time
Work Schedule:
Employee Type: Administrator
Posting Date: 12/10/2020
Union Representation: Not Applicable
Posting Number: AS022P
Pay Rate:
About Vassar College
Located in the scenic Mid-Hudson Valley, Vassar College is a highly selective, residential, coeducational liberal arts college. Vassar is strongly committed to fostering a community that reflects the values of a liberal arts education and to promoting an environment of equality, inclusion and respect for difference. Vassar College is an affirmative action, equal opportunity employer, and applications from members of historically underrepresented groups are especially encouraged.
Vassar College is a smoke-free, tobacco-free campus.
Position Summary and Responsibilities
Vassar College invites applications for the position of Assistant Men's and Women's Swimming & Diving Coach/Aquatics Manager. This is a benefit-eligible, ten-month position. The individual will report to the Head Men's and Women's Swimming & Diving Coach and the Associate Athletics Director for Facilities and Events. Weekend, holiday, early morning and/or late evening hours are required.
Responsibilities:
The successful candidate will assist the head coach in all aspects of a competitive NCAA Division III swimming & diving program including, but not limited to:
• On-deck and in-pool instruction for practices and meets;
• Creation of practice plans;
• Player and team development;
• Academic monitoring;
• Meet strategies and competitive coaching;
• Recruitment and retention of qualified student-athletes;
• Budget management;
• Team travel.
Responsibilities for facilities and events:
Assisting the Associate Director of Athletics for Facilities & Events in the administration of Kresge Pool, event management, and other duties including but not limited to:
• Assists in the day to day operations of the pool to include scheduling and upkeep of the facility;
• Oversees and coordinates the recruitment, hiring, training, scheduling, certification, daily supervision of student and professional lifeguards;
• Participates in budget preparation and management of the annual operating budget for the pool;
• Ensures the pool is compliant with all local, state and national requirements and current on all necessary certifications required for operation;
• Responsible and provides oversight of pre-meet set up and clean up for all home swimming and diving competition;
• Other facilities duties as assigned.
Starting Date: February 1, 2021
Vassar College athletics programs are conducted in compliance with policies, procedures and regulations of Vassar College, the NCAA and the Liberty League.
Qualifications
Required Qualifications:
• Bachelor's degree and coaching and/or swimming experience at the collegiate level is required.
• Knowledge and compliance with NCAA and league rules and regulations are required.
• Certification in CPR, AED, First Aid, and lifeguarding is necessary but can be obtained through Vassar College as needed.
• A valid driver's license and the successful result of a background check are mandatory.
Special Instructions to Applicants
Qualified applicants are asked to submit a résumé, cover letter and three references (with phone numbers and email addresses) to: https://employment.vassar.edu. No applications by email will be accepted. Review of applications will begin immediately and will continue until the position is filled. Priority will be given to those applications received by December 21, 2020. For additional information please visit Vassar at www.vassar.edu.
For full consideration applicants should apply by: 12/21/2020
All applicants must apply online at: https://apptrkr.com/2098109.
Copyright ©2017 Jobelephant.com Inc. All rights reserved.

jeid-ef3d9301f888a64e88faf380ecc2b630
Level of Commitment

Part Time

Position Type

Assistant Coach

Level of Team

Club

Sport

Swimming
Date posted: December 10, 2020
Location: Issaquah, WA, USA
with Issaquah Swim Team
Overview
Issaquah Swim Team (IST) is a non-profit, board-run, year-round competitive swim team located in Issaquah, WA with over 300 members. Our mission is developing accomplished athletes and well-rounded individuals through competitive swimming. We strive to be the model swim club for athletes, families, and coaches in the Pacific Northwest. We are committed to athletic excellence while providing a positive, educative, healthy, and safe environment for all members.
IST is searching for an energetic part-time coach to join us in developing our athletes and growing our program while teaching and modeling our core values of being swimmer centric, supporting life-long learning, having passionate coaches, following a philosophy of growth, and building community.
You can find more information about our team here: https://www.teamunify.com/team/pnsist/page/team-info/missionvision
Job Duties
The part time coach will:
· Create and conduct workouts (approximately 3-10 hours per week)
· Attend all assigned swim meets (approximately 1-2 weekends per month)
· Attend staff meetings
· Assist or substitute for other coaches as directed
· Effectively teach strokes, starts, and turns
· Help athletes to develop and achieve their highest personal and athletic potentials
· Motivate training groups with goals, rewards, fun and team spirit activities
· Perform other duties as needed or assigned by the Head Coach
Requirements & Compensation
Applicants must have a competitive swimming background, possess (or be willing and able to obtain) current certifications in Lifeguarding/1st Aid and CPR/AED, and be able to pass a preemployment background check. Additional training through USA Swimming may be necessary.
Compensation is highly competitive and will be based on experience. This position will be eligible for two bonuses per training year.
Contact
Applications will be accepted until the position is filled.
Job Type: Part-time
Pay: $18.00 – $35.00 per hour
COVID-19 considerations:
We have specific operating procedures the team will follow for coaches and athletes at each of the facilities we are using. These procedures meet or exceed the recommendations of WA State Dept of Health and the CDC.