Level of Commitment

Part Time

Position Type

Aquatics Staff

Level of Team

Other

Sport

Swimming
Date posted: September 22, 2023
Location: 7223 Maumee Western Road, Maumee, OH, USA
with Sunshine Communities
Life Guard – Part-time with flexible hours
Job Details
Assists Individuals with Intellectual and Developmental Disabilities and other guests at our beautiful, clean heated indoor therapy pool year-round at our Maumee Campus while monitoring the activity in swimming area to prevent accidents.
·      Assist with individual programming for residents
·      Rescue swimmers in danger of drowning and administers first aid
·      Maintain order in swimming area
·      Inspect facility for cleanliness.
·      Other duties as assigned
Qualifications
To work as a Life Guard, you must maintain a current Red Cross Water Safety and CPR/First Aid Certification
·      High School Diploma or GED
·      Valid Driver's License and Auto Insurance
·      18 years or older
·      Pass criminal background, drug screen and physical
·      1 year of related experience or training, preferred but not required
Benefits
·      Paid Training
·      Paid Vacation & Personal Days
·      Access to a Success Coach
·      Interest Free Tuition and Small Dollar Loans
·      Transportation Assistance
·      Employee Assistance Program
·      Training & Advancement through Sunshine U
About Sunshine:
Sunshine Communities, Inc. is a 501(c)(3) nonprofit organization located in Northwest Ohio supporting individuals with developmental disabilities through residential, vocational, clinical, therapeutic, and recreational services. These services are offered in various circumstances including at our Maumee, Ohio campus and at homes within the community. In addition to programs on campus, Sunshine individuals and staff operate in downtown Maumee, Georgette's Grounds (a coffee shop), and Sunshine Studios, an art studio space and gift store offering classes to individuals and the community.
Level of Commitment

Full Time

Position Type

Assistant Coach

Level of Team

Club

Sport

Swimming
Date posted: September 21, 2023
Location: Alcoa, TN, USA
with Prime Aquatics
Prime Aquatics, located in Alcoa, TN,  is in the process of hiring a Full-Time, Head Age Group Coach. Prime has 100 swimmers on roster and operates in an outdoor, structure covered, 25 meter pool during the short course season and an outdoor 50 meter pool during the long course season. 
Job Description:
This position is designed to assist and support the Head Coach with the day to day operation of Prime Aquatics. Under the direction and guidance of the Head Coach, the Head Age Group Coach will lead and direct the Age Group program. This is a leadership position that will support and carry out the vision, values, and behaviors of Prime Aquatics through leadership, development, and setting the direction of the age group program. Specific responsibilities include but are not limited to:
Primary Responsibilities:
Planning and running in-water and dryland workouts for a group of 20-30+ swimmers

Assisting in coaching all groups as assigned by the Head Coach

Assisting in planning and executing team events

Maintaining team database and team website

Handle administrative details, including parent communication, meet entries for respective groups, supervision, and billing

Attend and coach at all swim meets for respective groups

Assists in coaching morning and afternoon/evening practices as assigned by the Head Coach
Key PA Head Age Group Coach Responsibilities:
Design and execute the seasonal plan for the Age Group program

Provide leadership and instruction to the age group swimmers

Conduct swimmer goal meetings seasonally

Conduct parent meetings as needed

Help lead and facilitate staff meetings with the Head Coach

Ensure regular communication with parents at the Age Group level

Ensure administrative and coordination needs and requirements are met both internally and externally for Age Group swimmers

Oversee Age Group meet entries and attend meets as required

Maintain compliance with USA swimming coaching standards

Follow all USA Swimming policies including SafeSport
Team Culture Responsibilities:
Model and celebrate the team's vision, values, and behaviors

Work collaboratively and respectfully with all coaches, staff, and team leaders to serve in the best interest of the team and its members

Be exceptional in the application of positive, consistent, and effective motivation strategies when working with swimmers, parents, and coaching staff in all aspects of the program

Demonstrate a cooperative, prompt, and respectful communication style with swimmers, parents, coaching staff, and community members
Experience:
Preferred Education and Experience:
All USA Swimming Coaching Requirements or the ability to obtain these certifications before starting the job

5-6 years coaching experience at the USA Swimming club level

3-4 years supervisory role

Certified pool operator
Compensation & Benefits:
Base salary – commensurate with experience

Opportunity for additional compensation through private swim lessons wherein you would receive 100% of lesson fees

Opportunity for additional compensation through swim clinics wherein coaches would receive 75% of net revenue (60% lead coach/40%assistant coach)

Three weeks per year of paid vacation, not to accumulate and is preferred that those weeks coincide with the team's scheduled breaks each year

7 personal days of paid time with adequate coverage
Level of Commitment

Full Time

Position Type

Head Coach

Level of Team

Club

Sport

Swimming
Date posted: September 21, 2023
Location: 1200 South Clearview Parkway, Elmwood, LA, USA
with Elmwood Sharks
Elmwood Sharks, a USA Swimming team in suburban New Orleans and owned by Ochsner Fitness Center, is seeking assistant coaches. Assistant coaches are needed for our competitive and non-competitive groups. Hours needed are approximately 4:00-6:45pm Mon-Fri with some weekend responsibilities throughout the year. Opportunities for coaching 2-3 days/week or additional responsibilities may be available.
Qualifications: Previous competitive swimming and relevant swim coaching experience, a strong desire to help young athletes fall in love with the sport, and an interest in growing as a coach within the sport.
Requirements: Must possess, or be willing to obtain within 30 days, all USA Swimming requirements for coach certification.
Level of Commitment

Full Time

Position Type

Head Coach

Level of Team

College (Division II)

Sport

Swimming
Date posted: September 20, 2023
Location: 401 College Ave, Ashland, OH, USA
with Ashland University
Position Information
Position Title
Head Coaching Position – Men's and Women's Swimming and Diving
Job Description

Ashland University is an 

NCAA

 Division II institution that competes in the Great Midwest Athletic Conference (

GMAC

). Ashland University offers a comprehensive 24-sport athletic program. The university is located off of Interstate 71 in Ashland, Ohio, midway between Cleveland and Columbus.




Candidates must be able to teach proper technique and skill development in various aspects of swimming. Candidates should have a complete and thorough understanding of the sport and be able to instruct student-athletes in small group and one-on-one settings.
Applicants should be well versed and able to instruct student-athletes on physical health, team concepts and team building exercises, team development techniques and safety.
A thorough understanding of 

NCAA

 and 

GMAC

 rules and regulations is required. The head coach must adhere to these rules and ensure that the program is in compliance with all rules, regulations and guidelines. The ability to articulate these to student-athletes is also required.
An understanding of Ashland University's mission and goals is required. Applicants must have the ability to explain these to student-athletes.
The head coach will supervise and direct the men's and women's teams. This will include supervision at multiple practices and events with two teams. Candidates will be responsible for monitoring the swimming budget. All plans for travel and equipment purchase also fall under the responsibility of the head coach.
This position requires the ability to recruit potential student-athletes. The head coach is responsible for meeting all Ashland University roster requirements.
The head coach is responsible for monitoring academic progress of all student-athletes on the team and working with various constituencies across campus to ensure that student-athletes receive the proper academic counseling and assistance.
All practice and meet preparation falls under the direction of the head coach. The head coach is responsible for the setting up the game-day staff for meets and working with the sports marketing director to ensure that the game day environment adheres to 

GMAC

 and 

NCAA

 regulations.
The head coach will direct and finalize all scouting responsibilities.
The head coach will direct and evaluate all assistant coaches.
It is desirable if the head coach can direct and supervise summer camps and clinics.
The head coach will work with Ashland University's Recreation Services staff in oversight of the pool area and with events that occur at that facility.
This position could require other assignments as assigned by the athletic director. These could include fundraising, game management and representing the athletic department at various functions.

Required Qualifications

Bachelor's degree is required
Candidates should be Life Guard, 

CPR

, 

AED

 and First Aid certified or able to attain certification upon employment
Candidates must have the ability to successfully impart knowledge on various training techniques and strokes in swimming
Previous coaching and/or swimming experience on the college level is highly desired
The ability to identify and recruit student-athletes is required
This position requires well-developed communication skills, as well as strong time management and organizational skills
The ability to manage a budget is desired
The ability to work weekends and evenings is required. This position requires extensive travel, both in recruiting and to meets
Level of Commitment

Full Time

Position Type

Assistant Coach

Level of Team

College (Division I)

Sport

Swimming
Date posted: September 20, 2023
Location: 1 Cunningham Square, Providence, RI, USA
with Providence College
Assist the Head Coach with all aspects of the Swimming and Diving program.
Level of Commitment

Full Time

Position Type

Head Coach

Level of Team

Club

Sport

Diving
Date posted: September 19, 2023
Location: 360 North Arroyo Boulevard, Pasadena, CA, USA
with Rose Bowl Aquatics Center
Reporting to the President and Executive Director, the Head Dive Coach is responsible for overseeing all aspects of the RBAC's year-round dive program, including providing and coordinating high quality coaching of athletes ranging ability from beginner to elite levels. The Head Coach will work closely with the RBAC's Executive staff members to coordinate team needs and strategically plan to maximize opportunities for the program and organization.  This position may provide direct supervision to salaried staff and hourly employees, and will oversee the management of the team budget.
All staff at the Rose Bowl Aquatics Center lead through a deep commitment to diversity, equity, and inclusion, both within the RBAC and with the communities that we serve.                                                                                                                               
General Responsibilities:                                                                                                                               
Develop and/or coordinate with assistant coaches season plans and training programs;
Monitor budget to ensure team is fiscally responsible and revenue and expenditures are within allocated budget;
Coordinate monthly reconciliation of team roster with RBAC registration collection records and USA diving membership;
Plan and coordinate practice sessions, home competitions and meets; including bids, and facility requests for appropriate space and times;
Provide ongoing communication and feedback to athletes and parents, as appropriate, regarding performance, achieving individual goals, and practice, meet and schedule changes;
Develop and implement recruitment and retention strategies for athletes on the team;
Recruit, hire, assign responsibilities, and evaluate coaching staff;
Coordinate with RBAC staff all marketing needs and activities, including maintaining an up to date team website;
Lead team in accordance with all applicable rules, regulations and policies in which teams and athletes participate and compete;
Establish goals to guide overall direction of the team and develop a culture that promotes character development as well as success in the pool;
Maintain, inventory, and ensure proper storage of all equipment, and make recommendations for team needs;
Participate in fund raising activities for the team and RBAC; and
Cultivate and maintain effective relationships with athletes, boosters, parents, and other RBAC staff members.
Other
Perform other related duties as assigned; and
Pursue ongoing personal professional development and awareness opportunities in each of the above responsibility areas to ensure the RBAC is a top performing Aquatics environment.
All RBAC employees are encouraged to participate in programs to act as evaluators and provide valuable feedback in the spirit of continuous improvement.
Qualifications:
Education:
Bachelor's degree, or equivalent experience preferred.
Experience:
Minimum of 5 years of progressively responsible head coaching experience in an age-group dive coaching program, organization, club, or equivalent.
Knowledge, Abilities and/or Skills:
Comprehensive understanding of NCAA diving and recruiting practices and rules;
Member in good standing with USA Diving with Competitive Coach Membership;
Advanced knowledge of U.S. Center for SafeSport policies and procedures;
Familiarity with USA Diving requirements and qualifying standards and procedures;
Demonstrate understanding and commitment to diversity, equity and inclusion;
Create and implement ideas to develop and promote efficient team operations;
Establish and maintain cooperative working relationships with coaches, boosters, national governing bodies, private and public agencies;
Clearly express ideas and directions verbally and in writing;
Multi-task with the ability to prioritize multiple projects, and the ability to adjust in a fast-pace environment;
Budget development and monitoring;
Interpret and evaluate descriptions and explanations of problems brought forth by coaches, parents and athletes, analyze and define problems, draw value conclusions, and project the consequences of various courses of action; and
Ability to develop and conduct camps, clinics, and training programs.
Working Conditions:
Work is generally performed outdoors involving potentially inclement weather conditions. Position requires regular contact with the public, athletes and parents.  Must be able to work under pressure, exercise sound judgment, and adhere to deadlines. Some work is performed in a temperature-controlled office environment.
Physical Abilities:
Examples include:
Lifting, carrying, pushing, or pulling light objects;
Sitting or standing for extended periods of time;
Seeing to review and/or input information;
Hearing and speaking to exchange information in person and on the telephone;
Bending at the waist, kneeling, or crouching; and
Dexterity of hands and fingers to operate a computer keyboard.
Supervision Exercised:
This position may supervise full time salaried and hourly positions as well as part-time employees.
FLSA Status:
This classification is exempt from FLSA requirements.
Work Schedule:
Full-Time; 12 months
Anticipated Hiring Range:
$75,000 – $90,000 (compensation based on the candidate's qualifications and experience)
Level of Commitment

Full Time

Position Type

Assistant Coach

Level of Team

Club

Sport

Swimming
Date posted: September 19, 2023
Location: Phoenix, AZ, USA
with Arizona Dolphins
Manage a site for Arizona Dolphins, this includes running practice, managing a 3 coach staff on site. Coach will be working with the head coach to develop schedules for practice and meets.
Level of Commitment

Full Time

Position Type

Assistant Coach

Level of Team

College (Division I)

Sport

Swimming
Date posted: September 18, 2023
Location: Illinois State University, North University Street, Normal, IL, USA
with Illinois State University
The assistant coach is responsible for assisting with various coaching,
management, and administrative duties of the swim program as assigned by
the Head Coach. The assistant coach is responsible for conducting any duties
or activities with integrity and within the rules of the National Collegiate
Athletics Association (NCAA), the Missouri Valley Conference and/or Missouri
Valley Football Conference (MVC or MVFC), the State of Illinois, Illinois State
University, and the Athletics Department.
Level of Commitment

Full Time

Position Type

Head Coach

Level of Team

Club

Sport

Swimming
Date posted: September 14, 2023
Location: 309 Ridgewater Drive, Polson, MT, USA
with Mission Valley Aquatics & Fitness
309 Ridgewater Dr. Polson, MT
(406)883-4567
Job Description: Swim Team Head Coach
Position Summary: The Head Coach of the Lake Monsters Swim Team will be focused on supporting the mission of the Lake Monsters Swim Team and Mission Valley Aquatics. The mission is to create a sustainable, year-round, family-oriented, USA Swimming competitive swim team program at the Mission Valley Aquatic Center. This is a full-time position and hours will vary depending on time of year and other seasonal commitments ( about 30-40 hrs/week). The primary responsibility will be to guide swim-team participants through practices, meets, and direct the other swim team staff accordingly. The position reports to the Executive Director of Mission Valley Aquatics.
Essential Functions:
Create an energetic, fun and safe environment for swimmers and families
Hold between 225 and 275 practices per year with an expected duration of 2 hours of practice/day. Employee is expected to hold practices each day, Monday through Friday throughout the year, except on holidays, according to the season schedule.
Work with the aquatic director to schedule practice times, swim meets, and other special events and clinics
Supervise swimmers during practice; ensuring swimmer safety
Explain and enforce swim team policies and procedures
Design and communicate workouts with fellow coaches to maintain curriculum consistency
Manage all USA Swimming and Montana Swimming annual registrations and swim meet entries
with attendance at an estimated 8 to 15 meets per year
Communicate regularly with parents about swimmer progress and requirements for success
Provide regular feedback about swim team operations to aquatic director
Using an approved system, maintain team record keeping (Team Unity software or comparable system)
Working with the Executive Director, oversee the coaching staff to include input for hiring, training methods and performance management
Participate in community outreach and fundraising events to promote the Swim Team and Mission Valley Aquatics – determined by the Executive Director and Board of Directors
Will attend Parent meetings as necessary and communicate effectively with swim team parents.
Knowledge, Skills and Abilities:
Must know how to swim and meet all USA Swimming Coach Education Requirements
American Swim Coaches Association Level 3 or higher preferred
Thorough knowledge of age group and USA Swimming and Montana Swimming organizations and policies
Hy-Tek Team Manager or Team Unify web-based team management software knowledge
Familiarity with the USA Swimming OMR platform or willingness to learn
Ability to effectively communicate with and maintain working relationships with facility employees, general public and the Board of Directors
Certifications:
CPR, AED, Basic First Aid certification
Red Cross Lifeguard training and certification
USA Swimming Safe Sport Certification
Physical Requirements:
Ability to swim and demonstrate stroke techniques.
Ability to instruct and observe participants in proper stroke techniques.
Ability to lift and move equipment up to 50 lbs.
Meet and Travel:
Employee will be reimbursed for travel to and from meets, including mileage, per diem and lodging. Reimbursements will be made according to the Montana State Wage and Hour Standard Travel reimbursement rates.
Expectations and Wages:
Wages are negotiable.
MVA expects that this position will coach between 225 and 275 practices per year with an average duration of 2 hours per practice.
Position will require at least 20 hours per week for practice prep and general management/marketing for the swim team and 10 hours per week leading practices . This time should be completed at the MVA facility.
Position is authorized to attend parent meetings as necessary and to be reimbursed for hours associated with attendance at these meetings.
Time keeping software will be used for all hours coded at the MVA facility. Employee will keep track of hours spent coaching for meets as well as travel time and will report time to the Executive Director in a timely manner.
Employee will be reimbursed for travel to and from swim meets and for time spent coaching at swim meets at Montana State Wage and Hour Standard Travel reimbursement rates.
Any overtime must receive prior approval by Executive Director
Employee may not engage in the private business of coaching swimming other than for MVA and affiliations of MVA.
Probation: It is understood that the first 90 days of employment shall be probationary only and that if the Employee's services are not satisfactory to the Employer, employment shall be terminated during or at the end of this probationary period.
Work Hours: The hours & schedule worked by the Employee may vary and be adjusted by the Employer.
Drug Screening and Background Check: The Employer reserves the right to drug test all employees, at any time, during the course of their employment. The Employer also reserves the right to run a background check on each candidate upon hire.
Level of Commitment

Full Time

Position Type

Other

Level of Team

Other

Sport

Swimming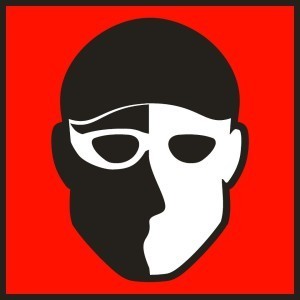 Date posted: September 13, 2023
Location: Remote
with SwimSwam
SwimSwam is always on the lookout for new writers and reporters to join our growing team!
All writers are paid. Students welcome. All positions are remote.
Requirements:
Must have availability to write at least 5 articles per week.
Must have a passion for swimming, and be a regular SwimSwam reader.
Must be a good writer.
Must be willing to write news articles.
Students are welcome!
If you're interested, please send a resume, availability, and a writing sample to [email protected]
Level of Commitment

Full Time

Position Type

Head Coach

Level of Team

Club

Sport

Swimming
Date posted: September 11, 2023
Location: 15506 State Highway 71, Bee Cave, TX, USA
with Nitro Swimming
This doesn't happen often, but Nitro Swimming is looking to add one high quality Swimming Coach to our USA Coaching staff at our Bee Cave, Texas location. We are looking to fill the position sooner rather than later, but will not settle until we find the RIGHT person.
This coaching position would be for one of our top two highest performing groups at our Nitro Bee Cave location.
Nitro Swimming Bee Cave is located on the West/Southwest side of Austin, Texas
We have two locations, each approximately 30,000 sq ft. Both are indoor facilities, with two beautiful indoor 50 meter pools in each one.
We are currently under construction on our third indoor 50 meter location – which will be a gorgeous 40,000 sq ft swim center able to host larger meets, and we will be staffing for that location in early spring. 
Who knows where this position may lead to…Through growth comes opportunity.
We are looking for that one individual who LOVES being on deck, possesses the X factor, with that rare ability to get athletes to run through walls for them (willingly!), and will stop at nothing to get us to the top.
.
Our Mission Statement simple. 3 sentences, 9 words:
Visible Improvement. Delivered with Passion and Joy. Every Day. 
Our next Performance Coach will be someone who ENJOYS working in a fast paced positive and competitive swim environment, and is EAGER to join the hardest working coaching staff in the country and continue to take our kids to the top.
This is a salaried position. 401K plan, PTO, Health Care package including vision/dental.
 But one of the most desired perks is what we call a "Rolling Day Off" awarded to our Coaches anytime they are on a pool deck covering a meet on a Sunday. 
We award them a day off the deck the next week to help with their Swim/Life balance. Our Coaches LOVE those.
You must possess that never ending desire to make every athlete in front of you better in the short time you have them each day.
The energy on the pool deck driven by the coaches is what makes the Nitro engine run. Hard to describe 23 lanes of high octane energy churning at once, with coaches lined up and down the pool deck feeding off of each other, but that's what we do.
Send me a note  ([email protected]) explaining why you believe you are the one to take our kids to the top. Also include your competitive swimming and coaching experience with references. 
Looking to fill this as soon as we know it's the right person.
If you're THE Coach who overachieves with what you have in front of you, always producing, but perhaps are undercompensated, underfunded, lack of pool space/time, too many restrictions/ influences/board issues preventing you from doing the job you love to do, even perhaps underappreciated—this might be the opportunity you've been waiting a long time for. 
We're Coach owned, Coach run. Time to take your shot and make it happen. Let's Go Nitro!
Looking forward to hearing from you. You can also learn a little more about us at www.nitroswim.com. 
Thank You! Mike Koleber, Nitro Swimming.
Level of Commitment

Full Time

Position Type

Head Coach

Level of Team

Club

Sport

Swimming
Date posted: September 11, 2023
Location: 151 McIntire Road, Charlottesville, VA 22902, USA
with Cavalier Aquatics
Under the direction of the Head Coach, the Assistant Senior Coach will guide the Cavalier Aquatics, year-round competitive swim program by providing leadership, coaching, and mentoring to student-athletes in the greater Charlottesville Community. Cavalier Aquatics is a highly respected team for its ability to develop national-level swimmers while also providing a fun, educational environment for swimmers of all ages and abilities.
ESSENTIAL FUNCTIONS:
Instructs Cavalier Aquatics swim practices in accordance with YMCA guidelines, having prepared lesson plans accordingly.
Builds effective, authentic relationships with swimmers and parents; helps them connect with each other and the YMCA.
Provides excellent member service and creates a positive program environment with encouragement, goal setting and positive reinforcement.
Encourages parent involvement and identifies potential volunteers.
Conveys information on aquatics programs and schedules and as appropriate refers swimmers and parents to other programs.
Leads by example while adhering to YMCA policies and being a role model both on and off the pool deck.
Maintains records as required (i.e. attendance, progress reports, etc.).
Remains current in knowledge of, and operates within YMCA swimming rules and regulations. Attends staff meetings, trainings, and appropriate swim meets as scheduled.
In coordination with the Aquatics director and head coach, ensures that swimmers' individual accounts are being accurately credited/debited for payments/charges. Ensures that regular statements are provided to each swimmer.
Follows all YMCA policies, rules, regulations and procedures, including emergency and safety procedures. Completes incident and accident reports as necessary.
Adheres to YMCA's core values of caring, honesty, respect, and responsibility.
Performs other duties as assigned.
LEADERSHIP COMPETENCIES:
Advancing Our Mission & Cause: Engaging Community, Volunteerism, Philanthropy, Change Leadership
Building Relationships: Collaboration, Communication & Influence, Inclusion
Leading Operations: Critical Thinking & Decision Making, Fiscal Management, Functional Expertise, Innovation, Program/Project Management
Developing & Inspiring People: Developing Self & Others, Emotional Maturity
QUALIFICATIONS:
Coaching member in good standing with USA Swimming and USA Safe Sport compliant.
Must have competitive swim coaching experience and demonstrate effective coaching skills.
The ability to lead through communication, healthy motivatation, and guide swimmers of all ages.
Certifications: CPR for the Professional Rescuer, AED, Background check through USA Swimming,
Safety Training for Swim Coaches (online and in water), Foundations of Coaching 101, Athlete Protection Training.
WORK ENVIRONMENT & PHYSICAL DEMANDS:
The physical demands described here are representative of those that must be met by an employee to successfully perform the essential functions of this job. Reasonable accommodations may be made to enable individuals with disabilities to perform the essential functions.
Ability to instruct and observe participants in proper stroke techniques.
Ability to lift equipment, and to lift a small to average size child.
The employee frequently is required to sit and reach and must be able to move around the work environment.
Level of Commitment

Full Time

Position Type

Head Coach

Level of Team

Other

Sport

Swimming
Date posted: September 11, 2023
Location: National Aquatic Centre, Bukit Jalil, Kuala Lumpur, Federal Territory of Kuala Lumpur, Malaysia
with Malaysia Swimming Federation
OVERVIEW
The Malaysia Swimming Federation (MAS) is on the hunt for an experienced and visionary National Head Coach to lead our elite high performance swimmers to global success.
The ideal candidate will combine expertise from the world's leading swimming nations to foster a culture of excellence, innovation and resilience amongst our athletes.
Together with the Technical Director – Swimming, the National Head Coach will be tasked with overseeing and preparing the national-level swimmers for both domestic and international competitions towards achieving performance objectives established by Malaysia Swimming.
ABOUT US
The Malaysia Swimming Federation (MAS) is the national governing body for aquatic disciplines (swimming, diving, artistic swimming, waterpolo, open water swimming, and masters swimming) in Malaysia, and is affiliated to World Aquatics, the international governing body.
1.
Leadership and Vision

Lead all coaching activities of Malaysia Swimming in accordance with the mission, objectives, by-laws and policies established by the Association and/or the National Sports Council of Malaysia;

Drive the vision and direction for the national team's progression from development phase to elite high performance;

Create and foster a positive, collaborative and high performance culture within the team;

2.
Technical Expertise

Implement cutting-edge coaching techniques and methodologies derived from global best practices;

Analyse and apply data-driven insights for improved athlete performance;

3.
Programme Development and Execution

Design, oversee and adjust comprehensive training and competition programmes tailored for elite high performance swimmers;

Coordinate and engage with other state coaches and states to ensure a seamless talent pipeline from grassroots to elite high performance levels;

4.
Stakeholder Engagement

Collaborate with sport science professionals, physiotherapists, nutritionists and other relevant experts to deliver a holistic athlete development programme;

Engage with national and international swimming bodies to stay updated on rules, regulations and trends in high performance;

5.
Team Management

Mentor and guide assistant coaches, to foster professional growth and ensure alignment with the national team's objectives;

Manage interpersonal dynamics within the team, ensuring a cohesive collaborative environment primed for high performance;

6.
Performance Evaluation

Review team and individual performance on a regular basis and implement changes based on outcomes, gaps and feedback;

Collaborate with sport analytic professionals to derive insights from performance data and minimise gaps in performance;

7.
Performance Measurements, Communication and Reporting

Inform and update the National Sports Council of Malaysia, the Malaysia Swimming Federation and other stakeholders on the team's progress, challenges, and shifts in strategy;

Serve as the primary spokesperson for the national team in media interactions and official events.

QUALIFICATIONS

1.

A Bachelor's Degree in Sports Science, Physical Education, or related field;

2.

Minimum of 8 years experience in elite high performance coaching, with demonstrable success at international events;

3.

Familiarity with coaching methodologies and technologies predominant in countries like Canada, UK, USA and Australia;

4.

Proven track record in leading, managing and developing high performance programmes;

5.

Strong leadership, communication and interpersonal skills with the ability to inspire and motivate both athletes and coaching staff;

6.

Strong understanding of sport science, nutrition, and physiotherapy in the context of elite athlete development;

7.

Ability to communicate effectively and collaborate with a wide range of stakeholders, including the National Sports Council of Malaysia, athletes, coaches and sport science professionals;
Level of Commitment

Full Time

Position Type

Assistant Coach

Level of Team

College (Division I)

Sport

Swimming
Date posted: September 8, 2023
Location: University Park, State College, PA, USA
with Pennsylvania State University
Assistant Coach Mens and Women's Swimming and Diving
Penn State Intercollegiate Athletics, a Division I and Big Ten Conference Institution, is seeking an Assistant Coach for the Men's and Women's Swimming and Diving program. The Assistant Coach is responsible to the Head Coach for assisting in all aspects of the Men's and Women's Swimming program. Responsibilities include:
Recruiting, coaching, developing, motivating, and evaluating academically and athletically qualified student athletes all in compliance with NCAA, Big 10, and Penn State University policies and procedures.
Ensuring compliance with appropriate administrative processes pertaining to team travel, recruiting travel, budget, student-athlete eligibility and academic progress.
Participating in fundraising and community service efforts, as appropriate and assigned.
Assisting in the coordination with appropriate Communications staff to provide pertinent information to media outlets and in preparing related web-based and written materials.
Commitment to comply fully with the mission statements of the University and Department, including Penn State Intercollegiate Athletics vision to prepare students for a lifetime of impact.
Typically requires a Bachelor's degree or higher plus one year of related experience. Recent Division 1 coaching and/or playing experience preferred.
This position requires the following clearances: PA State Police Criminal Background Check, PA Child Abuse History Clearance Form, and Federal (FBI) Fingerprint Criminal Background Check. Due to the financial and fiduciary responsibilities of this position, successful completion of a credit history check will be required. This position requires that you operate a motor vehicle as a part of your job duties. A valid driver's license and successful completion of a motor vehicle records check will be required.
The Pennsylvania State University is committed to and accountable for advancing diversity, equity, and inclusion in all of its forms. We embrace individual uniqueness, foster a culture of inclusion that supports both broad and specific diversity initiatives, leverage the educational and institutional benefits of diversity, and engage all individuals to help them thrive. We value inclusion as a core strength and an essential element of our public service mission
Apply online at https://apptrkr.com/4572109
CAMPUS SECURITY CRIME STATISTICS: For more about safety at Penn State, and to review the Annual Security Report which contains information about crime statistics and other safety and security matters, please go to http://www.police.psu.edu/clery/, which will also provide you with detail on how to request a hard copy of the Annual Security Report.
Penn State is an equal opportunity, affirmative action employer, and is committed to providing employment opportunities to all qualified applicants without regard to race, color, religion, age, sex, sexual orientation, gender identity, national origin, disability or protected veteran status.
Copyright ©2022 Jobelephant.com Inc. All rights reserved.
Level of Commitment

Part Time

Position Type

Assistant Coach

Level of Team

Club, Recreational

Sport

Swimming
Date posted: September 8, 2023
Location: 14700 Oka Road, Los Gatos, CA, USA
with Los Gatos Swim Club
Los Gatos Swim Club is looking an assistant Swim Coach to help with its swim program. Applicants should be energetic, enthusiastic, and comfortable interacting with parents and other staff on a daily basis. We run a year round program as well as a summer league team
We Are Looking For Candidates Who Possess:
Previous coaching/strong swimming experience, Coaching certification or willingness to become certified.
Knowledge of proper swimming technique and fundamentals
Extraordinary organizational and communication skills
Positive outgoing personality and patience
Experience planning workouts and preparing swim meet lineups
SWIM COACH JOB DESCRIPTION
Status: Part-time Hourly 3:00pm-7:00pm or 3:00pm-5:30pm
Start Date: end of August
Compensation: Hourly depending on experience
Job Purpose: Lead and work with the Head Swim Team Coach and members during practices and swim meets and perform other duties as assigned.
Essential Job Results:
Responsible for assisting in all levels of the program.
Conduct swim team practice in a safe, friendly and competitive environment.
In the Head Coaches absence, oversee all aspects of the program.
Assists with Administration and conducting of swimming meets
Assist in development and implementation of seasonal training plans for all age groups.
Assist in planning and running of social events.
Promotes swim team participation
Prevents accidents and eliminates or minimizes hazardous situations.
Responds quickly to all emergency situations and administers any first aid needed by the victim of an accident.
Observes and enforces all rules and regulations of the facility
Knowledge of Valley Aquatic League rules and ensures that all members are swimming according to league rules.
Performs related duties as required.
Arrives promptly to work
Physical Demands of Position:
Standing and walking 95% of shift.
Lifting items 5-51 pounds during daily routine.
Ladder climbing. Stairs up and down. Bending, stooping, stretching, kneeling, twisting, turning, gripping and grasping.
Exposure to weather conditions.
Repetitive arm and shoulder use. Wrist (right or left) for tool use.
Exposure to chemicals, inhalation and skin contact.
Pushing and pulling. See hear, smell, talk. Basic math and writing skills.