Level of Commitment

Full Time

Position Type

Assistant Coach

Level of Team

Club

Sport

Swimming
Date posted: September 26, 2021
Location: Concord, NC 28025, USA
with Sailfish Aquatics
Sailfish Aquatics based in the Concord, NC area is looking for a coach to assist in our Age Group and Senior Developmental Programs. More information on the team is available at sailfishaquatics.org
Sailfish has 2 sites in the Concord area and is hiring a new Associate Coach. Responsibilities of this position includes pool and dry land coaching, as well as administrative duties related to their groups and overall team operations. The ideal candidate will have a bachelor's degree, experience as a swim coach or athlete, excellent organization and communication skills, and a desire to learn and advance as a professional swim coach. The ability to have fun teaching and motivating our athletes by creating an positive and enthusiastic environment is a must for this position. 
Candidate will need to complete all USA Swimming coach requirements, having ASCA level two coaching certification is a plus, or ability to obtain quickly would be preferred. This is a great opportunity with a competitive salary. 
Position to begin immediately. Please send resume with cover letter, to [email protected]
Level of Commitment

Part Time

Position Type

Assistant Coach

Level of Team

Club

Sport

Swimming
Date posted: September 24, 2021
Location: 2600 Mendon Rd, Cumberland, RI, USA
with Anglerfish Aquatics
Anglerfish Aquatics is a coach-owned program serving the greater Providence and Boston area. Our team consists of 60+ number full-time swimmers, an additional 50 part-time swimmers, and a swim lesson program. Our home pool is an indoor, six lane 5 25 yard pool with outdoor facility access including a track, indoor gym.  The team is young and in 3 short years had emerged as one of the top programs in New England at the age group and senior team levels and has developed Nationally ranked swimmers. 
Job Description:
We are seeking an enthusiastic, organized, and professional swim coach to serve as both the assistant for our Elite group, and Head Coach of our age group practices. The right person possesses strong communication skills, is knowledgeable of the TeamUnify platform, and knows how to write a workout and season plan for the 10-14 age groups. This position will include administrative duties outside of those required for the head coach of a practice group. 
Responsibilities:
• Head coach for our 3-B (11-14 years old) six practices per week, 11.5 months out of the year.
• Assistant coach for our elite National group 6-8 practices per week, 11.5 months out of the year.
• Attend 1-2 swim meets a month (both local and travel) as assigned by head  coach.
• Oversee athlete progression and contribute to upward trajectory of athletes through all levels of the program.
• Perform administrative duties (8-10 hours per week) including scheduling of staff, assisting head coach in oversight and mentoring of staff, parent communication, and contribution to the team's various social media accounts. Other administrative duties to be assigned.
• Participate and engage in program season and future planning exercises.
• Oversight and management of one major fundraising activity per year.
Minimum Qualifications:
• Preferred 4+ years of USA Swimming team coaching leading high level age group (11+ year olds) or senior level swimmers.
• Currently credentialed USA Swimming coach (all current USA Swimming coach member requirements either fulfilled or able to be immediately re-certified).
• Proven ability to foster an environment of inclusion and excellence in swimming through dryland, in-water practices, other team activities, and competitions.
• Understands proper technique, stroke development, and advanced aerobic training for age group and senior swimmers.
• An interest in continuing education. We are looking for a coach who is continually striving to gain more knowledge, be curious, and share this knowledge with the swimmers and fellow staff members
Additional Qualifications (not required by highly sought):
• Knowledge of Meet Manager platform
• Previous experience as a swim meet Operational Risk (Safety) Director
• Previous experience as a staff member for an LSC Zone team or camp
Compensation
Minimum Salary – $40,00 
weekday hours: Mondays – Thursdays  3:30- 7:30p
Sundays 3:30-5:30p
Benefits include meet travel expenses covered or reimbursed, paid professional development (clinic/conference attendance), and a small stipend for relocation expense (if necessary).
There is also the opportunity to make significant additional income through swim lessons and clinics. 
Level of Commitment

Part Time

Position Type

Assistant Coach

Level of Team

Club

Sport

Swimming
Date posted: September 24, 2021
Location: 2200 South Kipling Street, Lakewood, CO, USA
with Foothills Swim Team
Lead Age Group Coaching position with the Foothills Swim Team in Lakewood, Colorado.  Foothills Swim Team is actively seeking a highly motivated and committed coach to fill the role of a Lead Coach at the Age Group level to begin immediately.  Foothills Swim Team is a year-round competitive swimming program offering instruction, training, and competition for young people ages 5 and up. We have over 200 USA Swimming registered members and operate from three locations: Carmody Recreation center (50 meters by 25 yards), Lilley Gulch recreation center (6-lane 25 Meter), and Ridge Recreation Center (10-lane 25 yards).
Qualifications:
Minimum 2 + years prior coaching experience as a USA Swimming certified coach.
American Swimming Coaches Association (ASCA) Level 1 or higher
Must be current on all USA Swimming Coach Membership requirements.
Must be in good standing with all USA Swimming required safety and background check requirements.
Responsibilities and Tasks:
Support the Head Coach in the implementation of team direction and goals with the age group swimmers and training groups.
Support the age-appropriate swim programs for the swimmers within your assigned training group as defined by the Head Coaches.
Support the development of each swimmer within the FST membership so that they achieve to their highest potential.
Support the meet schedules as assigned by the Head Coaches.
Attend all team functions by directive of the Head Coaches.
Must have the ability to work with the entire coaching staff to build a uniform system.
Passion and enthusiasm for competitive swimming and a desire to excel professionally.
Specific Group Responsibilities:
Responsible for all Lead Coach duties for up to two training groups as assigned by Head Coaches – including, but not limited to: development and implementation of a season plan in-line with the team's overall goals; all meet entries for athletes within respective group(s); timely communication with parents of athletes within respective group(s).
Assist with other groups as needed and directed.
Compensation and Benefits:
Hourly pay starting at $17.00 per hour
Full Mileage reimbursements for away meets
Full meal reimbursements for away meets
Level of Commitment

Full Time

Position Type

Aquatics Staff

Level of Team

Club

Sport

Swimming
Date posted: September 24, 2021
Location: 111 North Post Oak Lane, Houston, TX, USA
with The Houstonian, Hotel Club & Spa
Seeking Lifeguards with positive and friendly attitudes, attention to detail, and the ability to follow written and verbal instructions. Prior customer service experience strongly preferred.
The Lifeguard's primary role is to ensure the safety of patrons and coworkers, constant surveillance of the pools, recognizing and preventing hazardous behaviors, inspecting pool areas for potential problems and hazards, taking appropriate action and watching for unusual activity in and around the pool areas.
Lifeguard's secondary duties will include, but are not limited to: maintaining pool chemistry logs, cleaning and maintaining the pool areas, assisting coworkers with set up and tear down of a class area, and greeting and assisting members.
Lifeguards are required to attend all Lifeguard In-Services and Aquatics, Club and Company meetings. Must be at least 17 years of age. Lifeguards will be required to work weekends, holidays and all Aquatics related events. Current Lifeguard, CPR and First Aid Certification are required. Candidates will audition to show skills are strong and up to date.
Level of Commitment

Full Time

Position Type

Head Coach

Level of Team

College (Division III)

Sport

Swimming
Date posted: September 22, 2021
Location: 280 Central Ave, Fredonia, NY, USA
with Fredonia State University
Head Coach, Men's and Women's Swimming & Diving
Rewards & Benefits
Competitive compensation plus comprehensive benefits plan including health, dental, and vision insurance and retirement plan options including a fixed pension plan or a 401(A) with generous employer contributions;
Paid leave provisions including vacation, sick and holiday leave; impressive educational benefits including tuition-free study plus supplemental tuition aid;
A rich array of services, programs and benefits to help employees advance in their career and enhance the quality of their personal life, including professional development programs and services, employee EAP and wellness programs, discounted membership to the on-campus fitness center, and access to the Campus and Community Child Care Center.
KEY RESPONSIBILITIES
Reporting to the Director of Athletics, the head coach will discharge the following responsibilities:
Oversee all aspects of a competitive NCAA Division III men's and women's swimming & diving program. This will include recruiting and retention of student-athletes, practice and meet preparation and coaching, supervision and mentoring of part-time assistant coaches, budgeting, fundraising, planning and supervising all team travel, and alumni relations.
Oversee and supervise pool facility and lifeguards, to include scheduling of lifeguards.
Teach courses in Lifeguarding, based upon requests from the Registrar.
Mentor and coach student-athletes and assist student-athletes in the development of swimming skills and an understanding of swimming strategies necessary to succeed.
Assist with sourcing and hire of a diving coach to facilitate rebuild of competitive diving program.
Demonstrate a commitment to maintaining compliance with NCAA, SUNYAC and Fredonia rules and regulations.
Participate in committees and provide service to the Department, University, and Profession.
Job Requirements
REQUIRED QUALIFICATIONS
Bachelor's Degree from an accredited institution of higher education
Demonstrated record of successful participation, coaching and recruiting in the sport of swimming
Demonstrated high level of motivation with strong interpersonal skills
Demonstrated willingness and ability, to travel and work a flexible schedule
Demonstrated ability to supervise staff and work with student employees
Demonstrated commitment to diversity and the needs of diverse faculty, staff, students, and university community
Willingness to work collaboratively with colleagues for program growth and enhancement
Possess current CPR/AED and First Aid Certification or ability to immediately obtain
Valid state driver's license
PREFERRED QUALIFICATIONS
Master's Degree from an accredited institution of higher education
Prior experience coaching at the NCAA Division III level
Level of Commitment

Full Time

Position Type

Head Coach

Level of Team

Club

Sport

Swimming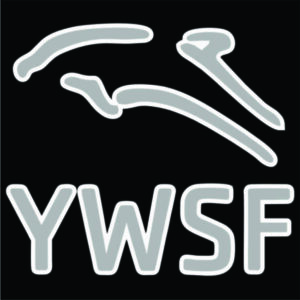 Date posted: September 21, 2021
Location: 2919 N Litchfield Rd, Goodyear, AZ, USA
with YMCA Westside Silver Fins
The Westside Silver Fins, as a USA Swimming team, is a non-profit organization offering competitive swim programs for the novice through national-caliber athlete.  YMCA Westside Silver Fins has demonstrated consistent success since its inception in local, regional, national, and international competitions.
Through our vision of "Developing Champions in Life Through Excellence in Swimming", the YMCA Westside Silver Fins subscribe to a philosophy of teaching and training that provides for maximum long-term performances for its swimmers both in and out of the pool. The center of our coaching philosophy resides with the building of a foundation of strong technique and a love for racing through a strong aerobic base. Leadership and accountability are two essential "life skills" we strive to develop in our athletes. We are divided into eight (8) different groups based on a variety of factors that include age, ability, maturity, performance and attitude. As swimmers progress through the programs they will be given more responsibility for their swims and performances. Swimmers learn self-discipline, time management, sportsmanship and goal setting – important lessons that will help prepare them for life, as well as swimming.
RESPONSIBILITIES OF A SENIOR PROGRAM DIRECTOR OF COMPETITIVE SWIM:
Recruits, hires, trains, develops and directs diverse staff and volunteers. Holds others accountable for equitable staff hiring, promotion, and development. Reviews and evaluates staff performance. Develops strategies to motivate staff and achieve goals. Guides others on how to strengthen knowledge, skills, and competencies that improve organizational performance.

Ensures programs and services meet community needs to include supervising existing program activities, establishing new program activities, and expanding the program within the community Plan, prepare, and conduct team practices in accordance with program objectives, guidelines, and policies.

Manages the program, including developing and monitoring the program budget to meet fiscal objectives; compiling program statistic to monitor and evaluate the effectiveness of and participation in program; and creating and scheduling practices and meets.

Organize, planning, and scheduling of all team travel involving the Silver Fins swim program.
www.wsfins.com
Level of Commitment

Full Time

Position Type

Head Coach

Level of Team

Other

Sport

Swimming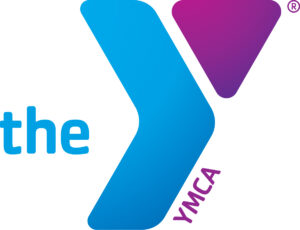 Date posted: September 21, 2021
Location: 220 Clark Street, Westfield, NJ, USA
with Westfield Area YMCA - Devilfish Swim Team
The Westfield Area YMCA seeks a dynamic leader to be our Director of Competitive Aquatics/Head Coach and continue the success of our Devilfish swim team.
The Westfield Area YMCA Devilfish swim team is a highly competitive program that has produced athletes at a high level for many years.  The Devilfish team is extremely competitive at the YMCA state and national level and most recently, having swimmers qualify for national meets and USA Olympic team trials.  The Devilfish coaching staff works hard to advance swimmers to reach their full potential no matter where they start from.  This is a very tight knit community that loves swimming and supporting each other to advance in the sport.
The Devilfish have over 250 swimmers from the ages 6-18.  The team practices at the Westfield Area YMCA pool as well as a second site in Cranford.  The program runs year round in three seasons:  Fall, Spring, and Summer.  For summer long course training, the team swims out of multiple outdoor Olympic size pools.  The ideal candidate will have experience running a large highly competitive swim team and also have proven experience in training senior level swimmers.  The candidate must be a good manager and knowledge of Team Unify, Meet Manager and operating a Colorado timing system is strongly preferred or must be learned.
Under the direction of the Senior Director – Physical Programs, and in harmony with the mission and purpose of the established goals of the Westfield Area YMCA, the Director of Competitive Aquatics is responsible for the management, supervision, and evaluation of the Devilfish swim team and pre-competitive swim teams.  He/she is responsible for the certification training necessary to be a certified swim coach in accordance with the YMCA of the USA and USA Swimming.   The Director of Competitive Aquatics is responsible for program, budget, personnel, maintenance, equipment, trainings/staff meetings, risk management, and quality assurance.   In addition, must exemplify that member service is an equal part of any position in the "YMCA" and must demonstrate a commitment to the YMCA's four Core Values of Caring, Honesty, Respect, and Responsibility.
Essential Functions
Supervise, develop and oversee operations of the Devilfish Swim Team and Competitive Aquatics Department.
Focus on high quality coaching and athlete progression at all levels in a safe and nurturing manner.
Maintain positive relationships with members, participants and staff through good communication, core values, and interaction.
Prioritize finding meets for Devilfish swimmers to participate in and ensure timely registration.
Attend dual meets, YMCA championship meets and USA Invitational meets.
Prepare lineups for YMCA Dual Meets.  Develop a strong knowledge of the meet manager software, team unify website and operation of a Colorado timing system.
Provide staff leadership over the annual Devilfish Classic Swim Meet.
Oversee any swim clinics, the spring training and long course programs and provide individual/small group lessons as needed. In coordination with the Associate Director, oversee the Devilfish team tryout process including scheduling, inquiries and responses post tryouts.  Promote and recruit new swimmers for the Westfield Area YMCA swim team.
Responsible for new program development and shall develop new programs as program space is available.
Ensure smooth administration of the team; i.e. meet registrations, emails, phone calls, results, etc.  Respond timely to parent questions and concerns (via email or over the phone), ideally within 24-48 business hours.
Be available to work mornings, evenings and weekends for practice sessions or swim meets as scheduled.
Maintain order and discipline during practice sessions in the locker rooms and at swim meets.
Be on deck for all assigned hours.
Ensure coaches are tracking practice attendance for all practice groups
Responsible for evaluating the Competitive Aquatics program at the end of season (Fall/Winter and Spring/Summer) and discussing results with supervisor.
Ensure the Devilfish team handbook stays up to date.
Change/update the Westfield Area YMCA record board in April annually.
Assist in a leadership capacity with team's social events—i.e., Holiday Party and Swim Team Banquet.
Maintain and renew USA Swimming (NJ) membership, American Red Cross and/or YMCA Lifeguard Certification, Coaches Safety Training for swim coaches, Principles of Competitive Swimming Certification, Certified Pool Operator, ASHI Basic Life Support (BLS) for Healthcare Providers and Professional Rescuers, ASHI Basic First Aid, Emergency Oxygen Administration, EPI and Asthma certifications or equivalent.
Adhere to all aquatic safety rules and standards set by the YMCA Aquatic and Competitive Aquatic Directors.
Required Certifications
ASHI Basic Life Support (BLS) for Healthcare Providers and Professional Rescuer and ASHI Basic First Aid with EPI and Asthma, or equivalent certifications.
Emergency Oxygen Administration certification
American Red Cross and/or YMCA Lifeguard Certification
Coaches Safety Training for swim coaches
Principles of Competitive Swimming Certification and Certified Pool Operator must be obtained within one year of hire
Qualifications:
Bachelor's degree required
Member of USA Swimming (NJ)
Must have an enthusiastic attitude and good communication skills to be able to interact with and maintain positive relations with members, participants and staff
Experience working with children of all ages and abilities
The person in this position must have the knowledge required for the management of a competitive swim team program of 250+ swimmers, hire and supervise staff, facilities, equipment, scheduling, and the ability to work closely with the Devilfish Parent Assistance Committee.
Company Benefits
Subsidized medical, dental, and vision insurance
100% contribution towards life insurance and long term disability
Optional life insurance and dependent life insurance available at low rates
Paid Time Off and paid holidays
Complimentary YMCA Family Membership
Access to one of the leading retirement programs "Y Retirement Fund" with a 12% company contribution to the fund after meeting the eligibility period.
A rewarding career with professional growth
Reduced program fees and child care discounts in select programs
Level of Commitment

Full Time

Position Type

Other

Level of Team

Other

Sport

Swimming

Date posted: September 21, 2021
Location: Toronto, ON, Canada
with TritonWear
THIS POSITION IS 100% REMOTE
SALARY RANGE:  $40k – $70k • 0.1% – 0.15%
About Us
At TritonWear, we redefine athletes' limits through our patented devices and AI-based auto-coaching tools showing athletes exactly what they need to do to improve. Using swimming as our $16B beachhead into the market, our products are being used by thousands of athletes globally in over 60 countries ranging from grassroots beginners up to Olympic Gold Medalists – including 30+ National Olympic Federations resulting in numerous podium finishes at the Tokyo 2020 Olympics.
TritonWear is backed by top-tier Canadian VC firms and has experienced strong growth including being recognized as one of the CIX Top 20 Companies in Canada. TritonWear recently launched its all-new Triton Score based applications to fully automate data analysis for teams of all sizes drive consistently better training for athletes around the world. Our passionate and highly experienced team of former competitive athletes and product experts is based in Toronto, ON, Canada.
About you
You have a deep background in the sport of competitive swimming as both an athlete and a coach and you are experienced in selling to Competitive Swim Teams. You love sales and thrive in a fast past growth environment to exceed your targets.
You are ambitious, driven, and organized, ensuring you always have a full pipeline to constantly keep ahead of your numbers. You enjoy finding creative ways to hunt for new customers and build your business. You love making new friends and building relationships to help broaden your network and strengthen your trust in the global swimming community.
Finally, you are passionate about start-up growth, love autonomy and thrive as a self-starter. You know you can help over-deliver on team sales, being a crucial part of exceeding TritonWear's overall growth targets.
About the Role
As a Team Sales Manager at TritonWear, you will be responsible for helping us exceed our sales targets in our Team Sales vertical. In this role you will be selling to all levels of teams around the world including Clubs, High Schools, Colleges/Universities, ISL Teams, and National Federations. You will be fed inbound leads to support your sales pipeline, but you will ultimately be responsible for the success of your own business. Finding creative ways to build your own lead pool, ensuring you always hit or exceed your targets will also be required. This Team Sales Manager role will be a remote position and sales can be done virtually, in-field, at conferences, or any other way proven to drive the best results. Team sales are a crucial part of TritonWear's business so this will be a key role within the organisation.
Responsibilities
Serves customers by selling products and meeting customer needs
Achieve agreed upon personal and team sales targets and outcomes within schedule
Qualify in-bound leads from marketing campaigns as sales opportunities
Build your own pipeline through outbound activities including strategic cold calling, networking and social media
Run a tight sales process to maintain a healthy pipeline for accurate forecasting and planning
Forecast sales, and prepare and present reports on weekly, monthly, quarterly and annual progress
Travel to potential and existing customer training facilities to demonstrate products and services
Attend conferences and other events to represent TritonWear and expand your contact list to build pipeline
Prepare and deliver appropriate documentation and presentations on products and services
Identify, present, and develop "out of the box" sales strategies/models, and evaluate their effectiveness
Requirements
3+ Years in a Team Sales role in the Competitive Swimming Industry
Strong background as an athlete and coach in Competitive Swimming with a large personal network in the sport
Highly motivated and target-driven with a proven track record in achieving and/or exceeding sales targets
Strong closing, communication, and negotiation skills with experience in outbound sales and pipeline building
Experience in pipeline management and forecasting through a CRM like Hubspot or Salesforce with a strong understanding of sales performance metrics
BSc degree in Marketing, Business Administration or equivalent work experience
Level of Commitment

Full Time

Position Type

Other

Level of Team

College (Division I)

Sport

Swimming
Date posted: September 21, 2021
Location: San Jose, CA, USA
with San Jose State University
San José State University Athletics is an integral part of the University and exists to promote the common good through athletic competition by providing equitable opportunities for men and women to compete at the NCAA Division I level. The athletics program strives to create a diverse and inclusive environment emphasizing academics, compliance, student-athlete welfare, fair play sportsmanship and Spartan Pride.  https://sjsuspartans.com/
The Assistant Swimming and Diving Coach, is responsible for assisting the Head Coach in organizing and managing all phases of a Division I Diving program, including recruiting, team travel, strength & conditioning, student-athlete academic monitoring, public speaking, competition scheduling, budget management, and community/donor relations.
Equal Employment Statement:
SJSU is an Equal Opportunity Affirmative Action employer. We consider qualified applicants for employment without regard to race, color, religion, national origin, age, gender, gender identity/expression, sexual orientation, genetic information, medical condition, marital status, veteran status, or disability.
It is the policy of SJSU to provide reasonable accommodations for applicants with disabilities who self disclose.
Level of Commitment

Full Time

Position Type

Assistant Coach

Level of Team

Club

Sport

Swimming
Date posted: September 21, 2021
Location: 1013 Jones Franklin Rd, Raleigh, NC, USA
with RALEIGH SWIMMING ASSOCIATION INC
Interested in working in the dynamic, fast-growing Triangle Area of North Carolina? Passionate about coaching age group swimmers? Are you an energetic coach who loves to learn?
Raleigh Swimming Association (RSA) is searching for a coach to work with our Age Group athletes. This is a salaried position with benefits. Compensation is commensurate with experience. The start date for this position is April 2022.
Responsibilities of this position include:
-Leading a minimum of two practice groups
-Season planning and implementing engaging, appropriately challenging and fun practices for those groups
-Assisting a minimum of one practice group
-Attending 1-2 meets per month
-Performing daily administrative tasks
-Communicating in writing, as well as in person, with parents and providing written feedback (progress reports) to parents
-Leading and assisting with clinics periodically throughout the year
Minimum requirements for this position include:
-Current USA Swimming coaching credentials
-Current lifeguard certification or willingness to obtain certification within 30 days of being hired
-Outstanding communication skills
-Experience leading practice groups, experience with multiple age groups is preferred
Level of Commitment

Part Time

Position Type

Assistant Coach

Level of Team

Club

Sport

Swimming
Date posted: September 21, 2021
Location: Tigard, OR, USA
with Tigard Tualatin Swim Club
Have you always wanted to live in the Pacific Northwest? Do you have energy, passion for working with kids, and love swimming? Do you want to be part of a great swim team with a family-feel? Then look no further! The Tigard-Tualatin Swim Club (TTSC) is currently hiring for several positions.
TTSC is a multi-site team that operates out of pools in both Tigard and Tualatin, OR (suburbs of Portland). Our team was a Bronze Medal Club with USA Swimming in back-to-back years for 2020 and 2021. We currently have approximately 120 swimmers ranging from age 6 to 18.
TTSC is currently looking for a Head Age Group Coach, an assistant age group coach, and a senior-level coach. Hours and responsibilities vary by position, but all require between 1-3 hours on deck coaching, Monday-Friday, and potentially some Saturday morning practices. Meets are typically once or twice per month.
Preferred Qualifications:
1) Positive and energetic presence with a passion for working with children.
2) Past experience with competitive swimming and/or coaching/teaching swimming.
3) Strong communication skills.
4) Proficiency with Team Unify web services, meet entries, and communication (or willingness to learn).
5) Current CPR, First Aid, Coaches Safety, and Safe Sport certifications and membership in good standing with USA Swimming (or willing/able to obtain all necessary certifications).
Preferred start date: Immediate.
Head Age Group Coach salary range: $33,000-$36,000.
Age Group/Senior 2 Group coach pay rate: $20 per hour.
For more information about our team and programs, please visit our website at www.ttsc.org
Level of Commitment

Full Time

Position Type

Assistant Coach

Level of Team

Club

Sport

Swimming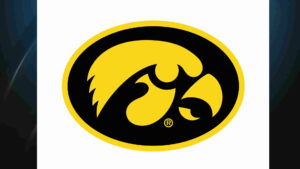 Date posted: September 17, 2021
Location: 125 N. Madison Street
with The University of Iowa
Assist with the coaching and administration of the Iowa Flyers Swim Club program, with primary responsibility for the developmental and age group swimmers in the general track. The position also provides assistance as needed by the head coach with implementing workouts for the elite track. This position includes administrative duties related to the operation of the club in addition to coaching.
Program Development & Implementation
Assist in coordinating on-deck coaching and supervision to all Iowa Flyers Swim Club participants during all practice sessions and competitions.
Coordinate with head coach on planning and the execution of daily and long term practices.
Coaching responsibilities include primarily the developmental and age group swimmers in the general track. Will provide help as needed by the head coach with implementing workouts for the elite track.
Leadership
Promote the values of teamwork, self-discipline, dedication, work ethic, sportsmanship, and time management with all club participants and coaches.
Take on a leadership role in state and national governing swim club organizations by serving in officer positions when possible.
Maintain and improve personal professional skills and education by attending appropriate professional development workshops, conferences, trainings, and seminars.  Maintain memberships in applicable professional organizations and governing bodies.
Diversity, Equity and Inclusion
Maintains productive work relationships while considering multiple perspectives.
Demonstrates awareness of one's own and others' social identities (e.g. race, gender, disability status, religion, etc.) and their relevance in the workplace.
Performance Management
Understand performance management concepts.
Knows organization's core performance factors and ratings.
Can explain organization's performance management process.
Participates in own performance review or performance checkpoint session.
Safety, Injury Prevention and Emergency Procedures
Administers appropriate first aid and follows emergency procedures.
Treats and reports all situations and incidents endangering personal safety.
Conducts hazard identification and observes universal precautions for injury prevention.
Assesses the factors that contribute to intentional and unintentional injury.
Carries out accident/incident investigations in accordance with appropriate safety plans.
Team Management and Team Building          
Understands importance of cohesive team effort and concept of synergy.
Differentiates characteristics of effective and dysfunctional teams.
Identifies key factors and requisite activities for building an effective team.
Can explain traditional versus virtual teams.
Level of Commitment

Full Time

Position Type

Assistant Coach

Level of Team

Club

Sport

Swimming
Date posted: September 17, 2021
Location: El Segundo, CA 90245, USA
with Beach Cities Swimming
Beach Cities Swimming is looking to add two to three high quality Swimming Coaches to our USA Coaching staff in beautiful Sunny Southern California. We are looking to fill the position sooner rather than later, but will not settle until we find the RIGHT people.
Beach Cities Swimming is located in the South bay (West Los Angeles County, Southern California (Our reach: from Santa Monica all the way south to Rancho Palos Verdes).
We are looking for two individuals who LOVE being on deck, possess the X factor, with that rare ability to get athletes to run through walls for them (willingly of course!), and will stop at nothing to make the program better.
Our Mission Statement "Building World Class Character Through Excellence in Swimming" speaks for itself. Established in 2012 and coming up on our 10 year anniversary. We are non profit Board run team. We are a Silver Medal Club for the 3rd year in a row.
If you ENJOY working in a fast paced positive and competitive swim environment, and are EAGER to join our hard working coaching staff to take our groups to the top, from pre-comp to Nationals, please apply now.
These are well compensated positions. Very strong salary (for those that can work full time and have the proven experience). Very strong hourly rates for those that can't work full time/ but also have the experience.
You must possess a desire to make every athlete in front of you better in the short time you have them each day.
The energy on the pool deck is driven by the coaches, and  is what makes the Beach Cities engine run.
Send me an email explaining why you believe you are the right one to take on this wonderful challenge. Also include your competitive swimming and coaching experience with references. Looking to fill this as soon as we know it's the right person. [email protected]
If you're THE COACH who overachieves with what you have in front of you, this might be the opportunity you've been waiting a long time for.  Time to take your shot and make it happen. Go Beach Cities!
Level of Commitment

Part Time

Position Type

Aquatics Staff

Level of Team

Club

Sport

Swimming
Date posted: September 17, 2021
Location: Redmond Pool, Northeast 104th Street, Redmond, WA, USA
with WAVE Aquatics
WAVE Aquatics is hiring for open Swim Lesson Instructor Positions and Lifeguard Positions
Wave Aquatics offers swim lessons at Redmond Pool and Juanita Aquatics Center (Juanita HS). We are looking for self-motivated and dependable team members to help us offer high quality swim lessons to members of the Eastside community.  As well as, hiring Opening Lifeguards at Redmond Pool and Juanita Aquatics Center (Juanita HS)!
Flexible training schedules – Apply today!
All training and certifications provided in house.
Swim Instructor Hours:
• Part-time
Weekday evenings 5:00 pm – 8:45 pm
Saturday & Sunday mornings 7:30 am – 12:30 pm
Lifeguard Hours:
Part time or full time hours available.
Opening shift needed! 5 am – 9:30 am Monday – Friday
Requirements:
• American Red Cross Lifeguard/CPR/AED certification, or willingness to obtain within first 3 months of employment (In-house training available)
• Passion for being in the water and working with kids
• Commitment to a consistent work schedule
• Attendance at mandatory staff meetings
• Pass a standard background check
Swim Lesson Instructor Pay: $16.00 – $17.50 per hour (Part Time)
Lifeguard Pay: $15 to $16.25 /hour (Part Time w/potential for Full Time for right candidate)
COVID-19 considerations:
All WAVE Aquatics employees are required to be fully vaccinated against COVID-19 no later than October 18th, 2021.
Level of Commitment

Full Time

Position Type

Assistant Coach

Level of Team

Club

Sport

Swimming
Date posted: September 16, 2021
Location: 711 Silver Lake Drive, Danville, CA, USA
with Crow Canyon Sharks
The Crow Canyon Sharks located in Danville, CA are seeking an Age Group coach to work primarily with athletes ages 9-14. 
The Sharks have traditionally been a small but nationally competitive team, consisting mostly of high school age athletes. We have been a Silver Medal Club for the last 5 years, had athletes in the top 100 in the world in each year 2016-2021, and in 2018 won a Women's Winter Junior National West title. All done with between 60-70 athletes total on our team.
Over the last year our team has grown to over 200 athletes, the majority of them 14 and Under. The Sharks were ranked 38th by ASCA Top 100 Age Group Team in 2021 and our goal is to increase our ranking in 2022! 
We are continuing to grow quickly and need another committed coach to help take our age group program to new heights. 
Salary 
Salary is commensurate with qualifications and experience ranging from $60,000 – $75,000.
Opportunity for advancement in title and significant increase in compensation based on performance.
Coaching Duties
Coordinate with the head coach to generate seasonal, monthly and weekly training plans
Run practices 6 days a week with focus and enthusiasm (typically 2 hours and 45 minutes a day)
Establish and maintain relationships and open communication with athletes and their parents
Work swim meets (typically 2 weekends a month)
Attend weekly staff meetings
Prepare a monthly report of your training groups for parents
Demonstrate and promote our core team values of Teamwork, Toughness, and Trust
Qualifications
Certified USA Swim Coach in good standing

 

Minimum 5 years experience coaching USA swimming
Proven track record of high performance at the Age Group and/or Senior Level