Level of Commitment

Full Time

Position Type

Assistant Coach

Level of Team

Club

Sport

Swimming
Date posted: June 20, 2021
Location: 4875 Willow Rd, Zionsville, IN 46077, USA
with Zionsville Swim Club
Zionsville Swim Club is seeking qualified applicants for a full-time assistant to work with both age group & senior athletes. We are looking for coaches that have a love of swimming and enjoy helping develop young people. Zionsville SC has a supportive community, a professional coaching staff and motivated athletes.
POSITION:
Full-time and reports directly to the ZSC Head Coach and Head Age Group Coach. Approximately 25-30 hours weekly for on deck coaching with additional 10-15 hours of administrative duties expected with the addition of swimming meets one or two weekends each month. Start date: Available immediately. Position will remain open until filled.
CLUB DESCRIPTION:
ZSC is a Bronze Medal Club with Level 3 Recognition with 250+ members. ZSC operates out of Zionsville Community High School (25y)l year round and also outdoors during the summer at Azionaqua Swim Club (50m). Zionsville is located about 20 miles northwest of downtown Indianapolis.
COACHING DUTIES:
Establish and maintain communications with both athletes and parents.
Assist in the design of seasonal training plans for Senior and Age Group training squads.
Responsible for leading and/or assisting one or two of the club's training squads through both dryland and water training.
Attend competitions as assigned by Head Age Group Coach
Create a positive team environment that inspires excellence
Help select individual's meet events and complete training squad entries in TeamUnify.
QUALIFICATIONS:
College Degree Preferred
Competitive Swimming Experience
Coaching Experience
Able to meet USA-Swimming Coaching Safety Requirements and pass all applicable background checks prior to starting employment.
COMPENSATION:
Salary – Commensurate with Experience
Approved expense reimbursement for training and travel
Level of Commitment

Part Time

Position Type

Assistant Coach

Level of Team

Club

Sport

Swimming
Date posted: June 19, 2021
Location: 202 Fieldhouse Drive, Peachtree City, GA 30269, USA
with Southern Crescent Aquatic Team
Southern Crescent Aquatic Team (SCAT) is looking for an experienced Age Group Coach
This employee will be responsible for working with our 6–14-year-old athletes as well as partnering with our Head Coach to develop all aspects of our program with the goal of instilling a culture of success both in and out of the water.
Position: Age Group Coach
Job Open Date: August 1, 2021
Work Location: Peachtree City, GA
Pay Rate: commensurate with experience.
Days/Hours:  Monday- Saturday.
Swim Meets: 1-2/month.  Some are one day meets. Some are weekend long.  Staff is paid hourly plus gas for meets outside of local area.
Level of Commitment

Part Time

Position Type

Assistant Coach

Level of Team

Club

Sport

Swimming
Date posted: June 18, 2021
Location: League City, TX, USA
with South Shore Sails
The South Shore Sails, a 2021 Bronze medal club, is seeking qualified Assistant Coaches to add to our coaching staff. We have coaching opportunities available with both our senior and age group level programs. Successful candidates will have high level swimming experience as a coach or athlete, but more importantly an eagerness to learn and a motivation to help children grow and succeed.  Experience with swimming software is a plus, as is an interest and aptitude for technology. Pay and benefits are commensurate with experience.
The South Shore Sails are located in beautiful League City, Texas; on the South Shore of Clear Lake (just 30 minutes south of downtown Houston.)  We're based out of The Fitness Center at South Shore Harbour, a first class fitness club with over 130,000 square feet of indoor & outdoor amenities, a 6 lane outdoor pool, and a 3 lane indoor pool. Our team also utilizes a number of surrounding high school pools throughout the year & two 50 meter municipal pools during the long course season.
Level of Commitment

Full Time

Position Type

Assistant Coach

Level of Team

Club

Sport

Swimming

Date posted: June 18, 2021
Location: 9505 Moss Plantation Ave NW, Concord, NC 28027, USA
with MSA SWIM
14 & U Lead Coach –
NORTH CHARLOTTE, NC
MECKLENBURG SWIM ASSOCIATION

Mecklenburg Swim Association (MSA Swim) in the Charlotte, NC area is looking for a coach to lead in our MSA Program at our Huntersville/Concord location. MSA current has 900 year-round swimmers on the team at 5 different locations. The MSA swimmers at this location consists a mix of new and developmental swimmers to Junior National qualifiers (approx. 170 swimmers). This is a great opportunity for a coach to put their "stamp" on this location and experience leading the entire 14 & U program.
Responsibilities of this position include coaching, assisting in dryland, recruiting efforts during the summer, as well as administrative duties related to the groups and overall team operations. Also a knowledge of swimming pool operations is important. The ideal candidate will have a bachelor's degree, at least 1-3 years' experience with swimming as a coach, excellent organization and communication skills, and a desire to study and progress as a coach and a professional. Should have at least ASCA level two coaching certification, or ability to obtain quickly.
This is a great opportunity with a competitive salary based on experience with bonus opportunity (40k-$45k), paid vacations, health benefits and retirement plan. Position to start in summer 2021. Please send resume with cover letter, to [email protected].
Level of Commitment

Full Time

Position Type

Head Coach

Level of Team

Club

Sport

Swimming
Date posted: June 18, 2021
Location: Täby Sim, Attundavägen, Täby, Sweden
with Täby Sim Stockholm Sweden
Täby Sim is looking for a Swimming Coach for the Senior / Junior department!
Täby Sim has 2,500 members and today conducts its main activities in Tibblebadet and during the summer also in Norskogsbadet and Kvarnbadet. Ahead of the long-awaited move of the business to the new swimming pool in Täby, we are investing in our competitive swimming and are now looking for a responsible swimming coach for our SM / JSM Swimmers.
We are looking for someone who want to be part of our journey and who really like working with swimming at a high level.
The Senior / Junior area includes our swimmers 17 years and older who you work with in teams with other competition coaches.
In the role of Senior / junior coach, you become an ambassador and role model in and for Täby Sim. It is important that you, like us, thrive and are motivated by being at the forefront and looking for new paths for development for you and our swimmers. Your main tasks will be:
Liable swimming coach for our senior and junior swimmers
You are expected to have ideas and strategies that develop and facilitate learning for our swimmers and other leaders in the coaching team.
Contribute in guiding and developing the club's coaching staff
In consultation with the head coach, annually draw up the business plan and budget.
Responsibility for planning, implementation, follow-up and administration for our SM/JSM group and DM group.
Education and experience
You have a strong commitment and great interest in swimming and people
We are looking for you who have a academic education in sports and / or swimming
You are interested in swimming, have a very good ability to see the individual and the whole group and can lift each swimmer to their optimal level
You already have experience of swimming and swimming training nationally, but preferably internationally
You have had top national results, been happy to develop swimmers in several levels as a whole and have had swimmers from national to international level
You have a strong commitment and great interest in swimming and people
You possess high intra- and interpersonal skills
We believe that you should have experience from association activities
As a coach you are kind, helpful, caring and like to work in teams.
If you are an international coach, speak good English and have an interest in learning Swedish within 1-2 years
You have knowledge and experience of systematic training planning, test methods and users of technical equipment such as video and lactate
Driving license B is a requirement
It is a requirement that you can speak and write in both Swedish and English
Good computer skills and knowledge of Office (word, excel etc.) are necessary to be able to perform the tasks of the day.
Who are we looking for
We are now looking for you who have a burning interest in swimming, to lead and develop our competition swimmers towards their own and the club's goals, and that you want to be involved and contribute to Täby Sim taking the step to become one of the country's best swimming clubs also at senior level.
As a trainer in our competition activities, you work with developing, planning, implementing and following up swimmers and the activities. The work takes place in an unpretentious collaboration with the rest of the coaching team and our head coach.
Who are we
Täby Sim is a large club with wonderful swimmers, coaches and many committed parents who are involved in the business, for example around our competitions as officials, riggers, in the secretariat, in the club shop, coaches etc. We are currently 7 people working full time in the office and who are now looking forward to having a new colleague in the important role as the coach for SM / JSM.
The position as SM / JSM coach is 100% permanent employment.
The working hours are when our business is up and running, which largely means evenings and weekends.Täby Sim is affiliated with Arbetsgivaralliansen.
If you think it sounds interesting or if you have questions about the position, you are welcome to contact Club Manager Mats Lennerthson [email protected]
+4676-9431967 or Head Coach Per Edelholm [email protected]  +4672-9425870
Deadline for applications is 11 July, but we meet the applicant for interviews on an ongoing basis and can fill the position earlier. The application is sent to [email protected]
Level of Commitment

Full Time

Position Type

Assistant Coach

Level of Team

Club

Sport

Swimming
Date posted: June 17, 2021
Location: Waltham, MA, USA
with Crimson Aquatics - Boston branch
Crimson Aquatics – Boston Branch, is seeking an Assistant Coaches for senior and age group to join our established and successful swim team based in Boston, MA. Crimson Aquatics is home to Olympians, National team members, National junior team members, Olympic trial qualifiers, and National champions. We have consistently been recognized as a top 200 clubs in the country by USA Swimming's Club Excellence Program and are currently a Bronze Medal club. With over 160 swimmers and counting we train out of three facilities: Dexter Southfield School located in Brookline; Brandeis University located in Waltham; and The Boys and Girls Club of Watertown located in Waltham.
We are looking for a time commitment of 10-20 hours. This would include practices and other administrative duties as needed. Candidates must demonstrate a proven aptitude for coaching as illustrated by a strong work ethic, organizational skills, computer skills, and the ability to interact professionally. The successful candidate must work closely with other coaches in carrying out the philosophy and objectives of Crimson Aquatics. 
Pay will be commensurate with experience. We also have additional hours available for day swim classes through our partnership with Dexter Southfield School. 
Job Responsibilities
Plan and execute the training for assigned groups under the directions of Head Age Group Coach, Kyle Harris.
Assist the Head Coach with execution of training for the High-Performance and Senior Groups.
Other Duties for the coach include, but are not limited to: 

Motivating swimmers of all ages to be great in a positive way
Helping the Head Age Group Coach develop and implement a seasonal plan for the (including dryland)
Assisting with other groups as needed
Administrative duties, such as, meet entry, tracking progress, and email communication with parents
Attending staff meetings as scheduled
Attending swim meets as needed
Attending team functions (banquet, team-building activities)
Job Requirements:
Minimum Qualifications
Strong understanding of the sport of swimming and the rules and regulations
A sound understanding of stroke mechanics and training techniques.

 

A high school diploma or equivalent
3+ years of competitive swim experience
Communicate effectively and timely with the coaching staff, swimmers and parents as needed
Must have/demonstrate professionalism, decision making skills, and a willingness to follow directives from the Head Coach, and Head Age Group Coach
Individual characteristics: positive, energetic, flexible, passionate, team-oriented, etc.
Must have, or obtain prior to start date, all relevant USA Swimming coach certifications: Adult & Pediatric/Child CPR and AED, Safety Training for Swim Coaches, USA Swimming Background Check, and Athlete Protection Training
Must have, or be willing to learn, basic working knowledge of Team Unify
Must have a desire to learn and continue coaching education
Preferred Qualifications
2+ years of coaching experience
Preference given to swim experience at a college level
Experience with Team Manager, Team Unify, and/or HyTex Meet Manager
Level of Commitment

Full Time

Position Type

Head Coach

Level of Team

Other

Sport

Swimming
Date posted: June 17, 2021
Location: NYC, NY, USA
with Freedom Aquatics
Successful Competitive USA Swim Team Seeks Motivated Coach To Grow With Program
Freedom Aquatics is seeking Senior and Age Group coaches with the ability to coach various age group swimmers. We are looking for highly motivated, experienced individuals with a passion for developing young swimmers into high level competitors. Candidates must possess the skills to work well as part of a coaching staff and have the ability to communicate with co-workers, parents and swimmers.
Openings are available at multiple locations including Brooklyn, Staten Island and New Jersey. Practices are held up to 6 days a week. Swim meets are attended approximately once a month. Candidates must possess or attain USA Swimming Coaches certification, Coaches Safety Training, CPR & First Aid and pass USA Swimming background check prior to assuming deck duties.
Level of Commitment

Full Time

Position Type

Assistant Coach

Level of Team

Club

Sport

Swimming
Date posted: June 16, 2021
Location: Carlsbad, CA, USA
with North Coast Aquatics
North Coast Aquatics is looking to add a senior coach to its staff for the upcoming 2021 short course season. The coach will be working with 50+ senior (high school) swimmers in both a lead and assistant capacity. The position requires availability in the afternoons M-F as well as weekend practices & swim meets (both local and travel).
The ideal candidate has:
*Competitive swimming experience at the Club level and/or at least 3 year in a leadership coaching position with 14/O swimmers.
*The desire to pursue a professional career in coaching and has a passion for developing swimmers of all ages and abilities.
*A great background in teaching stroke mechanics and embraces a sound developmental philosophy that is in line with the NCA Mission Statement and Values.
*Strong communication skills with swimmers, parents and coaches and is team first driven coach.
*Strong administrative skills off the deck as this position will involve every aspect of the senior program. This coach will write workouts and help create the meet schedule both local and regional.
*CPR, First Aid, CST  certs and be able to pass the USA Swimming coaches background check.
*Team Unify experience is preferred but not required
*A college degree and/or ASCA Level 2-3 is preferred but not required.
North Coast Aquatics is a 400+ member USA club located in north San Diego county. With over 100 high school aged athletes this position will require a full commitment. We are looking for an aspiring coach that is both eager to learn and can bring their own knowledge/experience to our program.
Level of Commitment

Full Time

Position Type

Assistant Coach

Level of Team

College (Division I)

Sport

Swimming
Date posted: June 16, 2021
Location: 1 Trinity Place, San Antonio, TX, USA
with Trinity University
Summary
To work in collaboration with the Head Men's & Women's Swimming and Diving Coach at Trinity University to develop and implement scouting reports, practice and meet plans, and meet day duties. In addition to on-deck duties, this position will be a vital piece of the year-round program duties of locating and recruiting student athletes that represent the standards of both the university academic requirements, as well as, the competitive swim program standards. Foster a sense of belonging and intentional inclusion.
Duties and Responsibilities
Typical:
Recruit academically qualified student athletes. Travel will be involved
On and off pool deck instruction
Help prepare and implement practice and meet plans
Data entry for times and performance metrics
Manage alumni database in software system
Assume duties for second assignment in Department of Athletics.
Periodic:
Weekend Travel for competition, as well as periodic weekend involvement in recruiting events.
Continuing education courses will also be a requirement
Supervision
Reports to: Head Men's & Women's Swimming and Diving Coach
Given: May have supervision responsibilities over student workers
Experience
Required:
Minimum of 2 years coaching experience
Preferred:
College swimming experience
College swimming coaching experience
Knowledge
Required:
Administrative experience with operating data systems and video equipment.
Working knowledge of Google Docs, Power Point and Excel
Preferred:
Education Requirements
Required:
Bachelor's degree
Preferred:
Master's degree
Physical Demands and Working Conditions
This position will be a 12-month position with weekend work expectations on approximately 18-20 weekends throughout the year as well. Position will require significant travel throughout the year. During this work experience, this position will be required to report to the Head Men's & Women's Swimming and Diving Coach and is expected to bring valuable input to the table for practice and meet planning, meet day performance, as well as year-round recruiting and career development expectations. This position will be expected to carry both a heavy on-deck presence while also performing significant office duties consisting of social media, data entry, and report generation.
Level of Commitment

Full Time

Position Type

Head Coach

Level of Team

Club

Sport

Swimming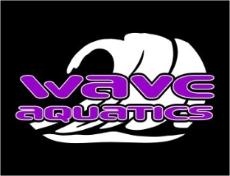 Date posted: June 15, 2021
Location: Kirkland, WA, USA
with WAVE Aquatics
Head Age Group Coach Kirkland, WA
WAVE Mission:
The mission of Wave Aquatics is to create an environment where excellence is expected every day.
WAVE History:
WAVE Aquatics (https://www.teamunify.com/team/wave/page/home) was formed in 1987 when Northshore, Redmond, and Totem Lake swim teams merged in order to provide more opportunity and a stronger foundation for swimmers in the Lake Washington and Northshore school district areas.
The team has grown in scope since its inception and is now a non-profit organization that:
Operates a competitive swim team for kids age 5 and up
Operates a masters (adult) swim team and adult triathlon training group
Manages the Juanita Aquatic Center on behalf of the Lake Washington School District
Manages the Redmond Aquatic Center on behalf of the City of Redmond
Offers a terrific learn to swim program at both the Juanita and Redmond Aquatic Centers
Wave Aquatics is led by the coaching staff and the Executive Board of Directors. We are affiliated with USA Swimming (USA-S) Pacific Northwest Swimming (PNS) and the Greater Seattle Swimming Association (GSSA).

Primary Job Responsibilities:
Wave Aquatics Swim Team is looking for a Head Age Group coach to work with the Head Coaches, Senior Coaches, and other Lead Coaches to develop structure and direction of the Age Group program, including training blocks, team building, and dryland. WAVE currently has 25-30 swimmers in the group directly coached by the hired individual and 200+ swimmers in the age group program. The Head Age Group Coach reports directly to the Head Coach of WAVE Aquatics. The ideal candidate is interested in challenging athletes to take charge of their success in and out of the pool.
Other job responsibilities include:
Oversee the development of a diverse and competitive Age Group Program in coordination with the rest of the coaching staff.
Support a healthy learning environment where swimmers and coaches of different background can excel.
Enhance the athlete-first culture among swimmers, parents, and staff
Assist in staff enhancement to support the team's mission to expect excellence daily.
Attend swim team events including meets (1-2 per month), team building events, coach/staff meetings (1-2 weekly), and fundraising events.
Continue to find avenues to grow/learn as a coach and leader.
Establish and support healthy relations with swim team parents, including educating with them on the WAVE Way.
Maintain all coach and safety certifications
Any other responsibilities or administrative work assigned from the Head Coach
Qualifications & Preferences:
Candidates of diverse identities and backgrounds are strongly encouraged to apply
Demonstrate leadership qualities.
Preferred minimum 3 years coaching experience, with preference on leadership roles.
Member in good standing with current LSC & USA Swimming
USA Swimming Deck Pass credentials
Bachelor's Degree (Preferred, not required)
Compensation:
$45,000-50,000
Level of Commitment

Part Time

Position Type

Assistant Coach

Level of Team

College (Division III)

Sport

Swimming
Date posted: June 15, 2021
Location: Greencastle, IN, USA
with DePauw Unviersity
The part-time assistant coach for Swimming and Diving is responsible for assisting the head Swimming and Diving coach in implementing and directing all phases of a competitive NCAA Division III Swimming and Diving program at DePauw University. This includes recruiting quality student-athletes, organizing and planning practices and game strategies, scouting, coaching, scheduling, budgeting and planning team travel in compliance with University, conference and NCAA rules and regulations.
Level of Commitment

Part Time

Position Type

Assistant Coach

Level of Team

College (Division III)

Sport

Swimming
Date posted: June 15, 2021
Location: Greencastle, IN, USA
with DePauw Unviersity
The part-time assistant coach for Women's Swimming and Diving is responsible for assisting the head Women's Swimming and Diving coach in implementing and directing all phases of a competitive NCAA Division III Women's Swimming and Diving program at DePauw University. This includes recruiting quality student-athletes, organizing and planning practices and game strategies, scouting, coaching, scheduling, budgeting and planning team travel in compliance with University, conference and NCAA rules and regulations.
Level of Commitment

Full Time

Position Type

Assistant Coach

Level of Team

Club

Sport

Swimming
Date posted: June 15, 2021
Location: Deptford, NJ, USA
with Greater Philadelphia Aquatic Club
The Greater Philadelphia Aquatic Club is a coach-owned program in Southern New Jersey. Our team consists of 275 full-time swimmers, an additional 50 part-time swimmers, and a swim lesson program. Our home pool is an indoor, eight lane 50 meter by 25 yards with 23 lanes available for short course training.  The team is traditionally one of the top programs in the Middle Atlantic LSC, both at the age group and senior team levels and has developed National and Junior National Champions as well as many junior national, national, and Olympic Trial qualifiers. Our core values are community, instruction, and excellence.
Job Description:
We are seeking an enthusiastic, organized, and professional swim coach to serve as both the assistant for our National group and Head Coach of one of our top age group practice groups. The right person possesses strong communication skills, is knowledgeable of the TeamUnify platform, and knows how to write a workout and season plan for the 11-14 age groups. This position will include administrative duties outside of those required for the head coach of a practice group.
Responsibilities:
Head coach for our Gold 2 group (11-14 years old) six practices per week, 11.5 months out of the year.
Assistant coach for our National group (high school ages) 6-8 practices per week, 11.5 months out of the year.
Attend 1-2 swim meets a month (both local and travel) as assigned by the head coach.
Oversee athlete progression and contribute to upward trajectory of athletes through all levels of the program.
Perform administrative duties (8-10 hours per week) including scheduling of staff, assisting head coach in oversight and mentoring of staff, parent communication, and oversight of the team's various social media accounts. Other administrative duties to be assigned.
Participate and engage in program season and future planning exercises.
Oversight and management of one major fundraising activity per year.
Minimum Qualifications:
4+ years of USA Swimming team coaching leading high level age group (11+ year olds) or senior level swimmers.
Currently credentialed USA Swimming coach (all current USA Swimming coach member requirements either fulfilled or able to be immediately re-certified).
Proven ability to foster an environment of inclusion and excellence in swimming through dryland, in-water practices, other team activities, and competitions.
Understands proper technique, stroke development, and advanced aerobic training for age group and senior swimmers.
An interest in continuing education. We are looking for a coach who is continually striving to gain more knowledge, be curious, and share this knowledge with the swimmers and fellow staff members.
Additional Qualifications (not required by highly sought):
Knowledge of Meet Manager platform
Previous experience as a swim meet Operational Risk (Safety) Director
Previous experience as a staff member for an LSC Zone team or camp
Compensation
Minimum Salary – $45,000
Benefits include medical insurance (reimbursement), paid time off, meet travel expenses covered or reimbursed, paid professional development (clinic/conference attendance), and a small stipend for relocation expense (if necessary).
There is also the opportunity to make significant additional income through swim lessons and clinics.
Level of Commitment

Full Time

Position Type

Other

Level of Team

Other

Sport

Swimming
Date posted: June 15, 2021
Location: Campbell, CA, USA
with SwimOutlet.com
SwimOutlet has grown to become the largest competitive swim retailer and team dealer in the United States. We offer the largest assortment of products, superior customer service and best quality available. We are a team of swimmers and we love swimming.
We are looking for Team Sales Representatives in the Southwest Region including Texas, to manage and grow our team business. This is a 100% remote role that requires travel to events, meetings and facilities in and outside of a designated territory.
Southwest Regional Team Sales Representative
Remote – Travel Required | SwimOutlet | Reports to the Team Sales Manager
What You Will Do
Grow client base by performing outreach to potential customers via phone and email, and "on deck" visits
Service existing teams in your territory
Provide prompt and exceptional customer service via phone, email, or in person
Address problems and recommend solutions to meet and exceed the expectations of team accounts
Collaborate with other Team Division colleagues, vendors and related departments
Maintain reasonable business hours and be able to routinely travel to the assigned sales territory
Maintain a positive work atmosphere that strengthens the team
Perform other duties and projects assigned
Conform with and abide by all regulations, policies, work procedures and instructions
Who You Are
A results driven self-directed sales professional with 2+ years or more of B2B sales experience
A strategic planner with the ability to drill down, manage and accomplish tasks and goals
Able to thrive in a growing, small business environment with an ability to think outside of the box and creatively problem solve
Comfortable in a fast paced, dynamic environment
Enthusiastic with a positive demeanor and the ability to communicate effectively with customers, teams, athletes and colleagues
Excellent at building business relationships
Customer focused
Able to coordinate a variety of activities and prioritize work to meet deadlines and grow the business
Qualifications
Knowledgeable and experienced athlete, coach or vendor in aquatic sports, preferably competitive swimming
Bachelor's degree with 2+ years of B2B sales experience
Know your way around Salesforce or similar CRM software
Comfortable working in both Google Workspace and Microsoft Office
Excellent written and verbal communications skills
Valid driver license and ability to travel locally with occasional national travel
Our Sales Representatives Enjoy
Competitive compensation: salary + commission + bonus opportunity
Medical, Dental, Vision, Disability and Life Insurance
401k plan with company matching
Discounts on SwimOutlet.com
Comprehensive sales management training
Flexible Time Off Plan
Equal Employment Opportunity Policy
SwimOutlet provides equal employment opportunities to all employees and applicants for employment and prohibits discrimination and harassment of any type without regard to race, color, religion, age, sex, national origin, disability status, genetics, protected veteran status, sexual orientation, gender identity or expression, or any other characteristic protected by federal, state or local laws.
This policy applies to all terms and conditions of employment, including recruiting, hiring, placement, promotion, termination, layoff, recall, transfer, leaves of absence, compensation and training.-
Level of Commitment

Full Time

Position Type

Head Coach

Level of Team

Club

Sport

Swimming
Date posted: June 14, 2021
Location: University of Iowa
with University of Iowa
Head Coach, IFLY Swim Club (21002931)
Recreation Services at the University of Iowa is seeking application for the Head Coach of the Iowa Flyers Swim Club Program (IFLY). This position holds primary responsibility for the operation and administration of the IFLY Swim Club, including overseeing the full time Assistant Coaches and part time coaches. Duties include but are not limited to:
Providing and/or coordinating on-deck coaching and supervision to all Iowa Flyers Swim Club participants during practice sessions and competitions.
Conducting timely, organized, and well-planned workouts that utilize a variety of coordinated training principles in order to maximize athlete development.
Coordinate the meet entry process and results distribution for all events in which the IFLY Swim Club participates.
Coordinating and scheduling all swim club activity with the Associate Director for Aquatics.
Developing and implementing swim club participation and volunteer policies and procedures for athletes and parents.
Promoting the values of teamwork, self-discipline, dedication, work-ethic, sportsmanship, and time management with all club participants and coaches, and representing the IFLY Swim Club in state and national governing bodies for the sport of swimming.
This position will also assist in the operation of Recreational Services Aquatic facilities, programs, and special events.
For a detailed job description, please email Melanie Bell at [email protected].
About Iowa Flyers Swim Club (IFLY):
The Iowa Flyers Swim Club (IFLY) is a registered USA Swimming member swim club operated by University of Iowa Recreational Services.  The club is a competitive age-group swim club open to University of Iowa members and the general public which offers participation levels from developmental through Maters swimming.  The club is part of a comprehensive aquatics program offered by Recreational Services. The mission of the Iowa Flyers Swim Club is to provide exceptional competitive and recreational opportunities in the sport of swimming to the University of Iowa students, faculty, and staff, as well as to the general community. IFLY is determined to provide its members a fun, positive, and successful experience through quality coaching and instruction and the use of state-of-the-art facilities. The Iowa Flyers practice in the University of Iowa Campus Recreation and Wellness Center (CRWC) and the University of Iowa Field House.
About Recreational Services:
The Department of Recreational Services is an integral part of the Hawkeye tradition.  Part of the Division of Student Life, the department promotes and coordinates campus-wide competitive and recreational activities.  Recreational services works to provide a diverse recreational experience that encourages active lifestyles for the University of Iowa community.  The department's goal is to support the academic mission of the university while contributing to the holistic development of each individual.
About the Division of Student Life:
The Division of Student Life is comprised of staff that embrace new ideas and thoughts, works together to keep our students safe, and provides them with life-changing experiences. The Division of Student Life includes 15 departments that span from Recreation Services to the Office of Leadership, Service and Civic Engagement and everything in between. We believe in working together as one team to achieve our mission: fostering student success by creating and promoting inclusive educationally purposeful services and activities within and beyond the classroom.  One of our division priorities is to advance UI's goals to recruit and retain U.S. racial/ethnic minority (URM) staff and students.
Qualifications:
Required Qualifications:
Master's degree in Physical Education, Recreation Administration, Sports Management, or related field, or an equivalent combination of education and related experience.
Current USA Swimming coach registration.
Current CPR, First Aid, and Safety Training for Swim Coaches certifications as deemed acceptable by USA Swimming for coaches safety certification required upon hire.
Coaching experience (typically 1 – 3 years) with competitive swimmers of multiple age groups and ability levels in a USA Swimming (or international equivalent), YMCA, high school, or collegiate environment.
Commitment to and alignment with the values of the Division of Student Life, including a demonstrated commitment to excellence through anti-oppression, diversity, equity, and inclusion.
Demonstrated working knowledge and proficiency in use of Microsoft Office software applications (i.e. Word, Excel, and Outlook).
Willingness and ability to work a flexible schedule including evenings, weekends, and travel.
American Red Cross CPR/AED/Lifeguarding certification required within 3 months of hire.
Willingness to obtain American Red Cross Lifeguarding Instructor (LGI) within 6 months of hire.
Desirable Qualifications:
Advanced coaching experience (typically 3 years or more) with competitive swimmers of multiple age groups and ability levels in a USA Swimming setting.
Experience (typically 6 months or more) with swim club administration including budgeting, supervision, team travel, scheduling, policy development, and other responsibilities related to swim club management.
Experience (typically 6 months or more) in aquatic facility management.
American Swim Coaches Association (ASCA) Level 3 or higher certification.
Knowledge of or experience with structured dryland strength/conditioning programs.
Experience using Team Unify swimming team management program.
Experience using Hy-Tek Team Manager and Meet Manager.