Level of Commitment

Full Time

Position Type

Head Coach

Level of Team

Club

Sport

Swimming
Date posted: September 29, 2021
Location: Appleton, WI, USA
with Fox Valley Wave
Fox Valley Wave is seeking an energetic, engaging, motivated and experienced Head Coach. Fox Valley Wave is located in the Fox Cities, Wisconsin. The team consists of approximately 100 swimmers, trains over five different level groups, and utilizes two eight-lane 25-yard pools as well as a 50-meter pool for the summer long-course season. 
Fox Valley Wave has a history of successful swimmers who have competed at all levels of competition (local, state, sectional, and national) including collegiately at, but not limited to, the Big 10, Big 12, SEC, AAC and Horizon conferences. 
Fox Valley Wave is a coach-facilitated, board-supported, parent-volunteer organization that cooperatively works together to create a culture of excellence and provides each swimmer the opportunity to achieve their highest personal goals in swimming and life.
The ideal candidate would be able to start on March 15, 2022.
Coaching Responsibilities:
Coordinate swimming and dryland training plans for all group levels

Develop, manage, and support assistant coaching staff

Serve as primary on-deck coach of senior level training group

Oversee individual group placement and advancement of athletes

Work cooperatively with the Board of Directors to administer the team budget

Communicate in a professional and timely manner with coaches, athletes, and parents

Assist in selecting appropriate schedules for seasonal competitions

Manage overall team administrative functions
Qualifications:
Prefer three plus years of coaching experience

Experience leading and mentoring swimmers and coaches 

Strong coaching acumen including solid knowledge of stroke technique and training 

Experience in writing and implementing weight training and dryland programs

Strong organizational and clear communication skills

Displays enthusiasm and a desire for continued growth in an environment of respect, integrity, caring and understanding 

Passion for competitive swimming

Experience with HyTek and Team Unify

USA Swimming Registered Coach required

Bachelor's degree preferred

Legal authority to work in the United States and able to pass background checks
Compensation:
Salary range is $45,000 – $50,000 based upon experience

Optional funding for health care

Funding available for travel, professional dues, continuing education and coach development
Level of Commitment

Full Time

Position Type

Assistant Coach

Level of Team

Club

Sport

Swimming
Date posted: September 28, 2021
Location: 4875 Willow Rd, Zionsville, IN 46077, USA
with Zionsville Swim Club
Zionsville Swim Club is seeking qualified applicants for a full-time assistant to work with both age group & senior athletes. We are looking for coaches that have a love of swimming and enjoy helping develop young people. Zionsville SC has a supportive community, a professional coaching staff and motivated athletes.
POSITION:
Full-time and reports directly to the ZSC Head Coach and Head Age Group Coach. Approximately 25-30 hours weekly for on deck coaching with additional 10-15 hours of administrative duties expected with the addition of swimming meets one or two weekends each month. Start date: Available immediately. Position will remain open until filled.
CLUB DESCRIPTION:
ZSC is a Bronze Medal Club with Level 3 Recognition with 250+ members. ZSC operates out of Zionsville Community High School (25y)l year round and also outdoors during the summer at Azionaqua Swim Club (50m). Zionsville is located about 20 miles northwest of downtown Indianapolis.
COACHING DUTIES:
Establish and maintain communications with both athletes and parents.
Assist in the design of seasonal training plans for Senior and Age Group training squads.
Responsible for leading and/or assisting one or two of the club's training squads through both dryland and water training.
Attend competitions as assigned by Head Age Group Coach
Create a positive team environment that inspires excellence
Help select individual's meet events and complete training squad entries in TeamUnify.
QUALIFICATIONS:
College Degree Preferred
Competitive Swimming Experience
Coaching Experience
Able to meet USA-Swimming Coaching Safety Requirements and pass all applicable background checks prior to starting employment.
COMPENSATION:
Salary – Commensurate with Experience
Approved expense reimbursement for training and travel
Level of Commitment

Part Time

Position Type

Assistant Coach

Level of Team

Club

Sport

Swimming
Date posted: September 28, 2021
Location: Edmond, OK, USA
with American Energy Swim Club
JOB DESCRIPTION: An Assistant Coach of American Energy Swim Club demonstrates leadership and responsibility in coaching our swimmers (ages 8-18). S/he will be involved in all aspects of the AESC program, including (but not limited to) scheduling, training, performance, and safety.
MISSION: Develop leaders with integrity, discipline, and excellence in the water, in families, and in the community.
QUALIFICATIONS:
Competitive swimming experience (Preferred)
Swim coaching experience (Required)
Current CPR, First Aid, Coaches Safety, Safe Sport certifications, and membership in good standing with USA Swimming
RESPONSIBILITIES:
Plan and conduct 2-3 hours per day of on-deck coaching.
Effectively communicate with parents, swimmers, and other coaches (in person, email, and phone).
Coordinate and develop group goals,
Coordinate online meet entries (Team Unify)
Attend all scheduled swim meets, meetings, and team functions as required.
Travel to out of town meets as needed.
Level of Commitment

Full Time

Position Type

Head Coach

Level of Team

Club

Sport

Swimming
Date posted: September 28, 2021
Location: 1812 Kirby Rd, McLean, VA 22101, USA
with Chesterbrook Swimming
Head Coach, Chesterbrook Swimming
Title: Head Coach, Chesterbrook Swimming
Supervisor: Reports to Chesterbrook Swimming Team Representatives
Direct Reports: Associate Head Coach/Assistant Coaches (2-3) and Junior Coaches (1-2)
Chesterbrook Pool Location: 1812 Kirby Road, McLean, VA 22101
Term: Year-round position. Head Coach meets with Team Representatives monthly in the off
season. Participates in interview and hiring of coaching in the late fall. Full-time requirements from
mid-May until the end of July (Individual All-Stars) to be negotiated with Team Representatives.
Ideal candidate will be prepared to make a three- to five-year commitment. Contracts are
negotiated on a yearly basis.
Salary/Benefits: Highly competitive with other top NVSL division 1 teams with additional salary
commensurate with experience. Participate in end-of-year bonus pool. Coach and family will be
offered complimentary membership with Chesterbrook Swim and Tennis Club for duration of
employment.
Required Hours:
• Attend all swim practices:
o Memorial Day through last day of Fairfax County Public School: Monday – Friday
from 4:00pm – 7:30pm.
o Middle of June through the NVSL All Star Swim Meet (usually last week of July):
Monday – Friday from 7:00 am – 11:00 am.
• Attend all meets. Monday (6 meets), Wednesday (2 meets), Saturday (8 meets)
• Attend all Pasta Parties (5 Friday nights) and designated social events (including, but not
limited to, Back to Pool, Stay and Play, Progressive Dinner, Coaches' Dinner, EOY Awards).
Development and Administration of the Program
• Contribute to and advance the overall team philosophy on coaching, swimmer development
and team dynamics.
• Implement and improve the existing programs to attract and retain swimmers. Motivate and
inspire swimmers to set, meet and surpass goals.
• Establish an inclusive environment for both swimmers and families that encourages selfdiscipline, sportsmanship, accountability, responsibility and constructive feedback.
• Develop and implement team and individual goals with swimmers and monitor their
progress.
• Establish and oversee the decorum to be observed during swim meets and practice
sessions, communicate those standards to the coaches and swimmers, and lead by
example.
• Determine the personnel requirements and participate in the hiring of direct reports.
• Build team spirit and enthusiasm. Build and maintain a team culture that encourages every
swimmer to thrive in the sport, motivates swimmers to achieve their highest potential, in and
out of the pool, and engages the parents and community.
• Build and maintain strong relationships with all club personnel, team volunteers, and
parents.
• Coordinate and cooperate with Team Representatives in carrying out duties.
• Other duties as assigned.
Administration of Coaching Staff and Practice Groups
• Lead and perform coaching responsibilities for all practice groups.
• Provide oversight and development of all associate, assistant and junior coaches.
• Maintain and ensure all necessary coaching certifications for self and coaches are up to
date.
• Develop, organize, administer, and conduct the practices for all practice groups.
• Communicate the training objectives and plans to the coaching staff.
• Develop training objectives for all practice groups that are aimed at providing each
swimmer the opportunity to achieve their potential.
• Oversee private lesson program to ensure parity and access to all swimmers who desire
additional practice opportunities.
General Administrative Functions
• Participate in monthly meetings during off-season regarding planning for season.
• Respond to, report, and resolve personnel related matters amongst staff in partnership with
team representatives.
• Maintain regular and timely communication with parents, team volunteers, coaches and
team representatives.
• Responsibility for posting appropriate entries on social media accounts in-season and
periodically during off-season that highlight the team's spirit and culture.
• Prepare meet sheets and entries for all meets and submit to designated volunteers in a
timely and complete manner.
• Works with Team Representatives on team budget and expenses.
Leadership Skills and Qualities
• Clear, cooperative and tactful communication style
• Strong personal and ethical values including honesty, respect and integrity
• Self-motivated
• Empathetic
• Manages relationships
• Holds self and others to high standards, fosters a culture of accountability
• Health and safety are key priorities
• Innovative
• Committed to a team atmosphere versus individual achievement
Education, Certifications and Experience
• Bachelor's degree preferred
• Proficiency in word processing, Microsoft Excel, Google Drive.
• Prefer 5 yrs. + coaching experience
• Certification requirements including First Aid, CPR, Lifeguarding or Coach's Safety Training,
and must be able to pass background check.
• Maintain fluency with all facility rules, USA Swimming Rules, and Northern Virginia Swim
League rules and guidance.
• Strong coaching acumen, including solid knowledge of stroke technique and training
physiology
• Experience leading and mentoring assistant coaching staff of between 4-8 junior coaches,
as well as oversight responsibility for Little Jaws Developmental Program
• High energy level demonstrated by engagement of coaches, swimmers, volunteers, and
families
• Enjoys working with all-ages of swimmers and families
• Ability to engage community members on the virtues and benefits of swimming; serves as a
representative of Chesterbrook Swimming.
• Proven success coaching, motivating and inspiring swimmers at all levels
• Strong organizational skills and attention to detail
• Passion and enthusiasm for competitive swimming and youth mentoring
• Personal desire to succeed professionally and advance the team as a whole
• Experience with Swimtopia (preferred)
How to apply:
Please email a cover letter, resume and at least two references to
[email protected] if you are interested in applying for this position.
Level of Commitment

Part Time

Position Type

Assistant Coach

Level of Team

Club

Sport

Swimming
Date posted: September 28, 2021
Location: 1006 Voss Road, Houston, TX, USA
with Dad's Club Swim Team
Responsibilities will include lead and assist different training groups during practice and swim meets, complete meet entries, and attend pertinent meetings. Administrative responsibilities will include communicating with parents, complete monthly meet write-ups and assignments.
Hours are Monday-Friday from 4:00-7:30pm and an average of 1-2 swim meets a month. The coach is also required to be present at any additional team events, such as fundraisers, banquets, and award nights.
Experience with Active, Meet Manager and or Hy-tek software is preferred but not required.
Candidates should have a minimum of 2 years' experience, be well-organized, energetic with a great understanding of swimmer development and stroke technique, a "self-starter" with a strong work ethic and excellent oral and written communication skills. Candidate must also be a team player who is able to work with other coaches in a leadership and assistant capacity.
Compensation is commensurate with experience and credentials.
Level of Commitment

Full Time

Position Type

Assistant Coach

Level of Team

Club

Sport

Swimming
Date posted: September 28, 2021
Location: Woodstock, GA, USA
with Chattahoochee Gold Swim Club
Chattahoochee Gold is a coach owned top 25 VCC team located in the north suburbs of Atlanta GA.  We have 3 sites and roughly 700 swimmers on the team of all levels up to Olympic Trials.  We are looking to hire at least one full time staff member to join the Gold Family.
An ideal candidate would have 3 plus years coaching experience and be comfortable with Age Group or Senior swimmers.  It is important that the candidate be a self-starter that has solid understanding of technique and energy systems, but must be willing to learn.
Gold offers great pay and benefits including:
401k with corp match
Healthcare
Paid Vacation
Paid Educational opportunities
Admin Support Team
Salary will vary based on experience level but will likely be in the range of 40-50k
Level of Commitment

Part Time

Position Type

Assistant Coach

Level of Team

Club

Sport

Swimming
Date posted: September 28, 2021
Location: 515 East Main Street, Carmel, Indiana, USA
with Carmel Swim Club
The Carmel Swim Club (CSC), located in Carmel, Indiana is seeking qualified applicants for the position of Assistant Age Group Coach.  These positions reports directly to the Carmel Swim Club Head Coach/CEO and Head Age Group Coach. The Carmel Swim Club operates a 50 meter indoor pool at Carmel High School and trains at select outdoor facilities during the summer months.  The club hosts between 8 and 10 meets during a normal swim year.  Carmel, which is located in Hamilton County just north of Indianapolis, is one of the Midwest's fastest-growing and progressive communities with excellent schools.
Hamilton County, and Carmel in particular, was also recently named the #1 place in United States to raise a family.  CSC enjoys a reputation of success, both locally and nationally, and is recognized for its perennial leadership in one of the nation's largest LSCs.  Carmel High School has won 35 straight Indiana Girls High School Swimming Championships and the Boys have won 21 Championships of their own.  Carmel's strong recruiting base and community support allows CSC to provide financially attractive and competitive coaching opportunities unmatched in the Midwest.  PHILOSOPHY:  Carmel Swim Club's mission is "Teaching Excellence Through Swimming, For Life."  Our vision is "a Community Club with a National Presence." Our core values are Courage, Perseverance, and Team.  To learn more about CSC, go to www.carmelswimclub.org. 
DUTIES: 
Establish and maintain relationships and open communications with swimmers and parents
Assist in the management/running of daily practices.  This must be done in a direction that supports the coaching philosophy and direction of the club as established by the Head Age Group Coach and Head Coach/CEO
Meet with the Head Age Group Coach to outline practice sessions, meet schedules, and to discuss problems or opportunities.  These meetings should also ensure that the management of the program remains united with one direction.
Create a positive team oriented atmosphere where swimmers learn the values of courage and perseverance
All CSC coaches are energetic and supporters of the sport of swimming and Carmel Swim Club
 QUALIFICATIONS:
College Degree (preferred)
Competitive Swimming Experience (required)
Swim Coaching Experience (required)
Candidates must possess integrity, strong communications skills; and a passion for helping swimmers maximize their potential.
COMPENSATION:
Salary or hourly pay will vary depending on qualifications and experience
Level of Commitment

Full Time

Position Type

Aquatics Staff

Level of Team

Other

Sport

Swimming
Date posted: September 27, 2021
Location: Atlanta, Georgia, USA
with Capital City Country Club
Capital City Country Club
Aquatics Manager
General Job Description: Manages all aquatic facilities, staff, activities, programs and events to ensure the safety and enjoyment of all members. Must be available in-season holidays (Memorial Day, Independence Day and Labor Day) and seasonal weekends (May, June, July and August).
Reports to: Health and Fitness Director.
Supervises: Pool Management Company, Swim Coaches (Head and Assistants), Water Aerobics Instructors.
Classification: Full-time, Year-Round.
ROLES AND RESPONSIBILITIES
Pool Management
Pool Management Company.

Oversee lifeguard scheduling, rotation, performance, etc.
Oversee pool maintenance – ensure cleanliness, proper chemical balance, filtration, etc.
Directs the patrolling of the pool and enforcement of safety rules and regulations.
Develops and maintains a pool safety program.
Oversee seasonal pool opening and closing.

Club Maintenance Services and Housekeeping.

Collaborate with Maintenance Staff with regards to pool operation, pool equipment and surrounding deck/area.
Collaborate with housekeeping re: restrooms, towel service, trash receptacles, etc.
Collaborate with all departments re: seasonal pool opening and closing.
Other duties as needed.
Swim Team
Hire, schedule and supervise swim coaches.
Maintain swim team website.
Manage swim team registration and billing.
Ensures all swim lessons are billed properly and prepares commission report every Sunday for supervisor's approval.
Design, order and distribute team gear.
Collaborate with Swim Team Committee.
Plan, manage and execute all swim team special events – home meets, Family Fund Night, awards banquet, etc.
Attend all Country Club Swim League of Atlanta Meetings.
Assist Head Swim Coach with the planning, management and execution of swim team awards and incentives (practice attendance, time standards, awards, etc.).
Provide necessary equipment and safe environment for swim team practices, meets and special events.
Special Events
Collaborate with club management and staff for the planning and management of special events (Memorial Day, Fourth of July, etc.).
Lessons and Programs
Manage all aspects of the year-round swim lesson program.
Schedule and manage (including training, hiring, payroll) water aerobics program.
Collaborate with Seven C's re: the Aquatic Program for summer camps.
Schedule and coordinate outdoor and indoor parties.
Schedule and manage adult masters swim program.
Schedule and manage adult multi-sport swim program.
Miscellaneous
Collaborate with club manager on developing the annual aquatics budget and manage aquatics budget.
Collaborate with food and beverage staff with pool-side events involving F&B services.
Ensure swim tests for members and their guests under the age of 10 are administered efficiently.
Assumes supervisory duties at the fitness center during off-season as scheduled.
Other duties as required.
Preparation, Training and Experience
College Degree preferred.
Prior management experience preferred.
Must have CPR/First Aid/AED certifications or the ability to obtain within 60 days.
Must have Water Safety and Lifeguard Instructor and Certified Pool Operator certifications.
Minimum of 3 years of experience in the Aquatics industry.
Water Aerobics Certification.
Possess excellent communication and organizational skills.
Must be proficient in Microsoft Word, Excel, Power Point and Publisher, Hytek Team Manager and Meet Manager.
Level of Commitment

Full Time

Position Type

Aquatics Staff

Level of Team

Recreational

Sport

Swimming
Date posted: September 27, 2021
Location: 6645 Morris Road, Hamilton, OH, USA
with Great Miami Valley YMCA
GREAT MIAMI VALLEY YMCA
Title: Sr. AQUATICS DIRECTOR                                                  
FLSA Status: Exempt
Status: Full-Time                                                                      Department: Aquatics
Reports to: Branch Executive                                                    Revision Date: 11/30/2018
POSITION SUMMARY:
Under the direction of the Branch Executive and in accordance with the Christian nature and purpose of the Great Miami Valley YMCA Association, the Aquatics Director administers, supervises, and develops the aquatic programs and services of the Branch. Recreational and instructional programs are conducted for preschoolers, youth and adults in accordance with the program and membership policies of the branch.
GREAT MIAMI VALLEY YMCA ASSOCIATION SUMMARY:
OUR MISSION: To put Christian principles into practice through programs that build healthy spirit, mind, and body for all.
OUR IMPACT: To strengthen our community by providing opportunities to serve children, individuals, and families in a safe environment which encourages all to live healthy lives and to exhibit positive character values such as faith, caring, honesty, respect, and responsibility.
ESSENTIAL FUNCTIONS:
1.    Develop and expand aquatics programs and services for all age groups.
2.    Develop long range vision and strategies for the Aquatics Department.
3.    Recruit and secure sufficient qualified staff and volunteers to effectively operate the facility and programs of the departments as budgeted and approved.
4.    Supervise and guide all aquatic staff in the duties outlined in their job descriptions.
5.    Organize, staff, and conduct registration for all aquatics programming.
6.    Plan and develop the schedule for all aquatics programming.
7.    Collaborate with community organizations and service agencies to provide YMCA aquatic programs for all populations.
8.    Lead the planning and development of a continuous program of staff and volunteer training and development, affording the opportunity for total staff certification in YMCA aquatic leadership. Provide CPR and First Aid training for all branch staff.
9.    Inspect the facilities and equipment within the department to ensure high standards of maintenance, cleanliness, and repair of equipment.
10. Understand and implement total emergency procedures, closing and opening of the pool facilities, etc.
11. Provide ongoing member services to program participants, parents, staff, and volunteers to ensure understanding of their needs and current trends.
12. Conduct and prepare aquatic evaluations including cost analysis, program enrollments, and qualitative measures of program and membership services.
13. Plan and develop an annual budget of income and expense for the department. Administer the annual budget as approved emphasizing income production and expense control.
14. Manage all first aid and blood-borne pathogen kits for all areas of operation of all facilities.
15. Manage surplus supplies and place all orders as necessary. Maintain supplies in an organized manner.
16. Manage pool and whirlpool operations.
17. Support all branch and association-wide membership retention and engagement initiatives including annual campaign efforts.
YMCA LEADERSHIP COMPETENCIES:
Mission Advancement: Accepts and demonstrates the Y's values. Demonstrates a desire to serve others and fulfill community needs. Recruits volunteers and builds effective, supportive working relationships with them. Supports fund-raising.
Collaboration: Works effectively with people of different backgrounds, abilities, opinions, and perceptions. Builds rapport and relates well to others. Seeks first to understand the other person's point of view, and remains calm in challenging situations. Listens for understanding and meaning; speaks and writes effectively. Takes initiative to assist in developing others.
Operational Effectiveness: Makes sound judgments, and transfers learning from one situation to another. Embraces new approaches and discovers ideas to create a better member experience. Establishes goals, clarifies tasks, plans work and actively participates in meetings. Follows budgeting policies and procedures, and reports all financial irregularities immediately. Strives to meet or exceed goals and deliver a high-value experience for members.
Personal Growth: Pursues self-development that enhances job performance. Demonstrates an openness to change, and seeks opportunities in the change process. Accurately assesses personal feelings, strengths and limitations and how they impact relationships. Has the functional and technical knowledge and skills required to perform well; uses best practices and demonstrates up-to-date knowledge and skills in technology.
QUALIFICATIONS:
1.    Education: Bachelor's degree in Recreation or Health and Physical Education or related field is required or Associate's degree and relevant experience.
2.    Experience: Must have experience in aquatics, preferably two to three years at the YMCA.
3.    YMCA Lifeguard or equivalent certification required.
4.    Experience in leadership roles in YMCA Aquatic Institutes and seminars to include training of preschool swimming, progressive swimming, and lifesaving specialist instructors preferred.
5.    Budget development and administration skills preferred. Planning and program development skills preferred.
WORK ENVIRONMENT AND PHYSICAL DEMANDS:
Ability to relate effectively to diverse groups of people from all social and economic segments of the community.
Physical ability to respond quickly in emergency: regular kneeling, bending, or sitting.
Ability to lift and carry up to 25 lbs.
Must be able to handle multiple tasks.
Ability to establish and maintain harmonious relationships with staff, volunteers, members, and program participants.
Level of Commitment

Full Time

Position Type

Assistant Coach

Level of Team

Club

Sport

Swimming
Date posted: September 26, 2021
Location: Concord, NC 28025, USA
with Sailfish Aquatics
Sailfish Aquatics based in the Concord, NC area is looking for a coach to assist in our Age Group and Senior Developmental Programs. More information on the team is available at sailfishaquatics.org
Sailfish has 2 sites in the Concord area and is hiring a new Associate Coach. Responsibilities of this position includes pool and dry land coaching, as well as administrative duties related to their groups and overall team operations. The ideal candidate will have a bachelor's degree, experience as a swim coach or athlete, excellent organization and communication skills, and a desire to learn and advance as a professional swim coach. The ability to have fun teaching and motivating our athletes by creating an positive and enthusiastic environment is a must for this position. 
Candidate will need to complete all USA Swimming coach requirements, having ASCA level two coaching certification is a plus, or ability to obtain quickly would be preferred. This is a great opportunity with a competitive salary. 
Position to begin immediately. Please send resume with cover letter, to [email protected]
Level of Commitment

Part Time

Position Type

Assistant Coach

Level of Team

Club

Sport

Swimming
Date posted: September 24, 2021
Location: 2600 Mendon Rd, Cumberland, RI, USA
with Anglerfish Aquatics
Anglerfish Aquatics is a coach-owned program serving the greater Providence and Boston area. Our team consists of 60+ number full-time swimmers, an additional 50 part-time swimmers, and a swim lesson program. Our home pool is an indoor, six lane 5 25 yard pool with outdoor facility access including a track, indoor gym.  The team is young and in 3 short years had emerged as one of the top programs in New England at the age group and senior team levels and has developed Nationally ranked swimmers. 
Job Description:
We are seeking an enthusiastic, organized, and professional swim coach to serve as both the assistant for our Elite group, and Head Coach of our age group practices. The right person possesses strong communication skills, is knowledgeable of the TeamUnify platform, and knows how to write a workout and season plan for the 10-14 age groups. This position will include administrative duties outside of those required for the head coach of a practice group. 
Responsibilities:
• Head coach for our 3-B (11-14 years old) six practices per week, 11.5 months out of the year.
• Assistant coach for our elite National group 6-8 practices per week, 11.5 months out of the year.
• Attend 1-2 swim meets a month (both local and travel) as assigned by head  coach.
• Oversee athlete progression and contribute to upward trajectory of athletes through all levels of the program.
• Perform administrative duties (8-10 hours per week) including scheduling of staff, assisting head coach in oversight and mentoring of staff, parent communication, and contribution to the team's various social media accounts. Other administrative duties to be assigned.
• Participate and engage in program season and future planning exercises.
• Oversight and management of one major fundraising activity per year.
Minimum Qualifications:
• Preferred 4+ years of USA Swimming team coaching leading high level age group (11+ year olds) or senior level swimmers.
• Currently credentialed USA Swimming coach (all current USA Swimming coach member requirements either fulfilled or able to be immediately re-certified).
• Proven ability to foster an environment of inclusion and excellence in swimming through dryland, in-water practices, other team activities, and competitions.
• Understands proper technique, stroke development, and advanced aerobic training for age group and senior swimmers.
• An interest in continuing education. We are looking for a coach who is continually striving to gain more knowledge, be curious, and share this knowledge with the swimmers and fellow staff members
Additional Qualifications (not required by highly sought):
• Knowledge of Meet Manager platform
• Previous experience as a swim meet Operational Risk (Safety) Director
• Previous experience as a staff member for an LSC Zone team or camp
Compensation
Minimum Salary – $40,00 
weekday hours: Mondays – Thursdays  3:30- 7:30p
Sundays 3:30-5:30p
Benefits include meet travel expenses covered or reimbursed, paid professional development (clinic/conference attendance), and a small stipend for relocation expense (if necessary).
There is also the opportunity to make significant additional income through swim lessons and clinics. 
Level of Commitment

Part Time

Position Type

Assistant Coach

Level of Team

Club

Sport

Swimming
Date posted: September 24, 2021
Location: 2200 South Kipling Street, Lakewood, CO, USA
with Foothills Swim Team
Lead Age Group Coaching position with the Foothills Swim Team in Lakewood, Colorado.  Foothills Swim Team is actively seeking a highly motivated and committed coach to fill the role of a Lead Coach at the Age Group level to begin immediately.  Foothills Swim Team is a year-round competitive swimming program offering instruction, training, and competition for young people ages 5 and up. We have over 200 USA Swimming registered members and operate from three locations: Carmody Recreation center (50 meters by 25 yards), Lilley Gulch recreation center (6-lane 25 Meter), and Ridge Recreation Center (10-lane 25 yards).
Qualifications:
Minimum 2 + years prior coaching experience as a USA Swimming certified coach.
American Swimming Coaches Association (ASCA) Level 1 or higher
Must be current on all USA Swimming Coach Membership requirements.
Must be in good standing with all USA Swimming required safety and background check requirements.
Responsibilities and Tasks:
Support the Head Coach in the implementation of team direction and goals with the age group swimmers and training groups.
Support the age-appropriate swim programs for the swimmers within your assigned training group as defined by the Head Coaches.
Support the development of each swimmer within the FST membership so that they achieve to their highest potential.
Support the meet schedules as assigned by the Head Coaches.
Attend all team functions by directive of the Head Coaches.
Must have the ability to work with the entire coaching staff to build a uniform system.
Passion and enthusiasm for competitive swimming and a desire to excel professionally.
Specific Group Responsibilities:
Responsible for all Lead Coach duties for up to two training groups as assigned by Head Coaches – including, but not limited to: development and implementation of a season plan in-line with the team's overall goals; all meet entries for athletes within respective group(s); timely communication with parents of athletes within respective group(s).
Assist with other groups as needed and directed.
Compensation and Benefits:
Hourly pay starting at $17.00 per hour
Full Mileage reimbursements for away meets
Full meal reimbursements for away meets
Level of Commitment

Full Time

Position Type

Aquatics Staff

Level of Team

Club

Sport

Swimming
Date posted: September 24, 2021
Location: 111 North Post Oak Lane, Houston, TX, USA
with The Houstonian, Hotel Club & Spa
Seeking Lifeguards with positive and friendly attitudes, attention to detail, and the ability to follow written and verbal instructions. Prior customer service experience strongly preferred.
The Lifeguard's primary role is to ensure the safety of patrons and coworkers, constant surveillance of the pools, recognizing and preventing hazardous behaviors, inspecting pool areas for potential problems and hazards, taking appropriate action and watching for unusual activity in and around the pool areas.
Lifeguard's secondary duties will include, but are not limited to: maintaining pool chemistry logs, cleaning and maintaining the pool areas, assisting coworkers with set up and tear down of a class area, and greeting and assisting members.
Lifeguards are required to attend all Lifeguard In-Services and Aquatics, Club and Company meetings. Must be at least 17 years of age. Lifeguards will be required to work weekends, holidays and all Aquatics related events. Current Lifeguard, CPR and First Aid Certification are required. Candidates will audition to show skills are strong and up to date.
Level of Commitment

Full Time

Position Type

Head Coach

Level of Team

College (Division III)

Sport

Swimming
Date posted: September 22, 2021
Location: 280 Central Ave, Fredonia, NY, USA
with Fredonia State University
Head Coach, Men's and Women's Swimming & Diving
Rewards & Benefits
Competitive compensation plus comprehensive benefits plan including health, dental, and vision insurance and retirement plan options including a fixed pension plan or a 401(A) with generous employer contributions;
Paid leave provisions including vacation, sick and holiday leave; impressive educational benefits including tuition-free study plus supplemental tuition aid;
A rich array of services, programs and benefits to help employees advance in their career and enhance the quality of their personal life, including professional development programs and services, employee EAP and wellness programs, discounted membership to the on-campus fitness center, and access to the Campus and Community Child Care Center.
KEY RESPONSIBILITIES
Reporting to the Director of Athletics, the head coach will discharge the following responsibilities:
Oversee all aspects of a competitive NCAA Division III men's and women's swimming & diving program. This will include recruiting and retention of student-athletes, practice and meet preparation and coaching, supervision and mentoring of part-time assistant coaches, budgeting, fundraising, planning and supervising all team travel, and alumni relations.
Oversee and supervise pool facility and lifeguards, to include scheduling of lifeguards.
Teach courses in Lifeguarding, based upon requests from the Registrar.
Mentor and coach student-athletes and assist student-athletes in the development of swimming skills and an understanding of swimming strategies necessary to succeed.
Assist with sourcing and hire of a diving coach to facilitate rebuild of competitive diving program.
Demonstrate a commitment to maintaining compliance with NCAA, SUNYAC and Fredonia rules and regulations.
Participate in committees and provide service to the Department, University, and Profession.
Job Requirements
REQUIRED QUALIFICATIONS
Bachelor's Degree from an accredited institution of higher education
Demonstrated record of successful participation, coaching and recruiting in the sport of swimming
Demonstrated high level of motivation with strong interpersonal skills
Demonstrated willingness and ability, to travel and work a flexible schedule
Demonstrated ability to supervise staff and work with student employees
Demonstrated commitment to diversity and the needs of diverse faculty, staff, students, and university community
Willingness to work collaboratively with colleagues for program growth and enhancement
Possess current CPR/AED and First Aid Certification or ability to immediately obtain
Valid state driver's license
PREFERRED QUALIFICATIONS
Master's Degree from an accredited institution of higher education
Prior experience coaching at the NCAA Division III level
Level of Commitment

Full Time

Position Type

Head Coach

Level of Team

Club

Sport

Swimming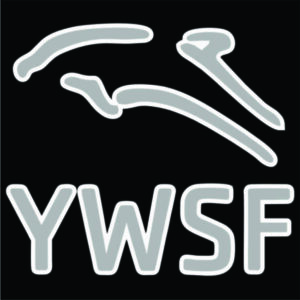 Date posted: September 21, 2021
Location: 2919 N Litchfield Rd, Goodyear, AZ, USA
with YMCA Westside Silver Fins
The Westside Silver Fins, as a USA Swimming team, is a non-profit organization offering competitive swim programs for the novice through national-caliber athlete.  YMCA Westside Silver Fins has demonstrated consistent success since its inception in local, regional, national, and international competitions.
Through our vision of "Developing Champions in Life Through Excellence in Swimming", the YMCA Westside Silver Fins subscribe to a philosophy of teaching and training that provides for maximum long-term performances for its swimmers both in and out of the pool. The center of our coaching philosophy resides with the building of a foundation of strong technique and a love for racing through a strong aerobic base. Leadership and accountability are two essential "life skills" we strive to develop in our athletes. We are divided into eight (8) different groups based on a variety of factors that include age, ability, maturity, performance and attitude. As swimmers progress through the programs they will be given more responsibility for their swims and performances. Swimmers learn self-discipline, time management, sportsmanship and goal setting – important lessons that will help prepare them for life, as well as swimming.
RESPONSIBILITIES OF A SENIOR PROGRAM DIRECTOR OF COMPETITIVE SWIM:
Recruits, hires, trains, develops and directs diverse staff and volunteers. Holds others accountable for equitable staff hiring, promotion, and development. Reviews and evaluates staff performance. Develops strategies to motivate staff and achieve goals. Guides others on how to strengthen knowledge, skills, and competencies that improve organizational performance.

Ensures programs and services meet community needs to include supervising existing program activities, establishing new program activities, and expanding the program within the community Plan, prepare, and conduct team practices in accordance with program objectives, guidelines, and policies.

Manages the program, including developing and monitoring the program budget to meet fiscal objectives; compiling program statistic to monitor and evaluate the effectiveness of and participation in program; and creating and scheduling practices and meets.

Organize, planning, and scheduling of all team travel involving the Silver Fins swim program.
www.wsfins.com