Level of Commitment

Full Time

Position Type

Other

Level of Team

Club

Sport

Swimming
Date posted: August 24, 2023
Location: San Diego, CA, USA
with The Race Club
The Race Club teaches the most advanced science-based swimming technique using the most advanced technology.  We achieve this through our swim camps, online subscription (consultation) and private lessons. We are currently seeking a full time coaching position.  
This unique coaching position primarily entails teaching swimmers ages nine and up of all abilities through camps, private instruction and online coaching. The position requires basic computer skills, daily social media engagement on Instagram, Twitter, Facebook and Youtube with incentives for achieving channel growth goals and being a positive team player who brings creative energy to the table.
Requirements
Self Starter, Excellent multitasking and organizational ability

Experienced in all aspects of social media
Level of Commitment

Part Time

Position Type

Aquatics Staff

Level of Team

Other

Sport

Swimming
Date posted: August 24, 2023
Location: 200 Cummings Center, Cummings Center, Beverly, MA, USA
with YMCA of the Northshore
Are you looking for a position with purpose that will utilize your knowledge and skills while providing a valuable service to your community?   If you are an instructor or lifeguard with an interest in pursuing a full-time or part time role, this may be the opportunity for you! 
The YMCA of the North Shore is hiring for multiple positions ranging from PT lifeguards to FT Aquatics staff. We have openings at the following Y's: Marblehead, Salem, Beverly, Ipswich, Cape Ann and Haverhill.
In addition to quality work environment our YMCA offers competitive salaries, benefits and professional development opportunities including;
Free YMCA membership and employee discounts on programs.
Paid training and development.
Advancement and growth opportunities within our seven YMCA locations.
Retirement fund with 8% company contribution (once vested/no match required)
Sick time accrual 
Level of Commitment

Part Time

Position Type

Assistant Coach

Level of Team

Other

Sport

Swimming
Date posted: August 24, 2023
Location: 200 Cummings Center, Cummings Center, Beverly, MA, USA
with YMCA of the Northshore
Are you a natural leader with a competitive drive? Do you have a background in swimming or aquatics that you want to bring to the next level?  This may be the opportunity for you! The YMCA of the North Shore is seeking a Swim Coaches to join our SHARKS team.
As a Swim Coach you will help lead and inspire swimmers through high-quality instruction that fosters a joy for developing and participating in the sport of swimming. The SHARKS is a YMCA/USA Swim Team located in Beverly, Gloucester, Haverhill, Ipswich, Salem and Marblehead along the North Shore near Boston. We are a 6 site team with over 300 competitive age group swimmers from age 5 -18 of varying levels, 50 pre-competitive swimmers, and up to 70 Masters Swimmers in six locations.  On a regular day you will conduct group practices, analyze swim techniques and determine skill levels, develop individualized swimming programs, educate swimmers on various techniques and styles, and oversee training.
To thrive in this position you have coached competitive aquatics and have a thorough understanding of stroke technique.  You create skill-level appropriate work-outs and have excellent communication with swimmers, staff, and the community in strict accordance with safe sport regulations.
In addition to quality work environment our YMCA offers competitive salaries, benefits and professional development opportunities including;
Free YMCA membership and employee discounts on programs.

Paid training and development.

Advancement and growth opportunities within our seven YMCA locations.

Retirement fund with 8% company contribution (once vested/no match required)

Sick time accrual 
Level of Commitment

Part Time

Position Type

Assistant Coach

Level of Team

College (Division III)

Sport

Swimming
Date posted: August 23, 2023
Location: 450 S Easton Rd, Glenside, PA, USA
with Arcadia University
Job Description: Arcadia is searching for 1 to 3 candidates to fill temporary, part-time Assistant Men's and Women's Swimming Coach positions. The positions are for the 2023-24 swim season from August through March with a possible opportunity to extend. The person in this position will be involved in many aspects of the sport program, including, but not limited to, practice planning, meet preparation/scouting, in-meet coaching, recruiting, administrative work, and general supervision of student-athletes.
Location: Glenside
Responsibilities:
Conducts training sessions to aid in the skill development of team members while keeping informed of contemporary trends, tactics, techniques and strategies within the sport
Assists with meet-day preparation by scouting opponents and provides in-game support to the head coach
Recruits and retains qualified student-athletes
Serves as a role model for team members with regards to personal and professional conduct by enforcing department and team expectations regarding general standard of behavior for student-athletes.
Monitors physical and mental health and well-being of team members, while working with professional staff to support the development and recovery of student-athletes.
Supports head coach in managing essential team functions, including scheduling of contests, academic monitoring, eligibility tracking, transportation, and supply purchases.
Contributes to the overall success of the Athletics Department by performing all other duties and responsibilities as assigned.
Responsibilities may include event management, facility supervision, assigned administrative tasks, committee work, or representing the Athletics Department at conferences/meetings.
Qualifications:
Education:
Associate's degree from accredited college or university is required
Bachelor's degree preferred.
Combination of degree completion and professional work experience will be considered in absence of associate's degree.
Experience:
Collegiate swimming experience strongly preferred.
Previous coaching experience at the collegiate, high school, and/or club level preferred.
Skills:
Demonstrated success in scouting, talent assessment, and recruitment of qualified student-athletes.
Excellent organizational, communication, and leadership skills, whether dealing with individuals or groups, and an ability to work well with different constituents.
Strong initiative, detail, and follow-up skills with student-athletes, staff members, and administration.
Strong strategic thinking and problem-solving abilities.
Ability to set and achieve or exceed goals and meet deadlines.
Ability to learn and apply University policies and procedures to ensure operational compliance and reliable judgment.
General computer knowledge with a proficiency in Word and Excel.
Experience with Front Rush or similar recruiting software preferred.
Special Requirements:
Ability to work a flexible schedule and travel for both meets and recruiting expected.
Evening and weekend availability is required.
Flexibility with an evolving work environment is important.
Valid driver's license required.
Ability to successfully complete a background check, motor vehicle check, and drug test.
Current CPR, AED, and first aid certifications required. Training and recertification can be provided if necessary.
Compliance with NCAA Division III rules and regulations required.
Compliance with athletic conference rules and regulations required.
Physical Requirements:
Ability to demonstrate and teach sport-specific skills required.
Ability to move about campus and other locations.
Physical ability to include standing and/or walking for long periods, bending, kneeling and stooping, manual dexterity, and ability to lift and carry up to 30 pounds.
Supervision Received: Position reports to the Head Coach. Given: Supervises student-athletes and team managers.
Application Instructions:
Please provide your resume, cover letter and 3 professional references.
Applications must be submitted online through Arcadia's Human Resources portal to receive full consideration. Please do not email application materials to the hiring manager. Due to the volume of applications received, communication will generally be limited to candidates selected for additional consideration.
Application review will begin immediately. Posting will be removed from the website once we've established a sufficient talent pool for consideration.
Arcadia University is a top-ranked private University in Greater Philadelphia that provides a values-based educational experience by placing students at the center. The Institute of International Education has ranked Arcadia first nationally in study abroad for 10 of the last 13 years, and the Princeton Review has ranked Arcadia among the "Best in the Northeast" for eight consecutive years. The University's Physical Therapy and Physician Assistant programs are nationally ranked in their respective categories by U.S. News & World Report, which cites Arcadia for being among the top study abroad programs and among the "most innovative," and "best value" colleges. Arcadia promises a distinctively global, integrative, and personal learning experience that prepares students to contribute and lead in a diverse and dynamic world. Through its community of practice and commitment to Justice, Equity, Diversity, and Inclusion (JEDI) and to combating anti-Black Racism, Arcadia has made facilitating a safe and welcoming environment a priority. Learn more about our vibrant community at www.arcadia.edu.
Our belief and experience is that there is strength in diversity and we are committed to building a welcoming and inclusive environment for students and employees alike. We are a community built on varied experiences and perspectives that benefits from open-minded discussion and cultural humility. Guided by our University's values, we are committed to justice, equity, diversity and inclusion, and we are working towards dismantling anti-Black racism/white supremacy and other forms of interpersonal and systemic discrimination and oppression.
We welcome candidates who can contribute to the diversity and excellence of our community. The successful candidate will demonstrate examples of ways they will incorporate our values. in their work.
At Arcadia University, our JEDI principles (Justice, Equity, Diversity, and Inclusion) are the foundation of our highly regarded, values-based learning community, which reflects the world in which we want to live. As such, Arcadia actively seeks and welcomes candidates of diverse backgrounds and abilities. Arcadia prohibits discrimination against individuals on the basis of ethnicity, national origin, ancestry, race, color, religion, creed, sex, gender, marital status, affectional or sexual orientation, age, gender identity, military or military veteran status, disability, family medical or genetic information, or any other legally protected characteristic. All offers of employment are conditional based on the successful completion of a background check. Employment may not begin until the University accepts the results of the background check.
Level of Commitment

Part Time

Position Type

Aquatics Staff

Level of Team

Recreational, Other

Sport

Swimming
Date posted: August 23, 2023
Location: New York, NY, USA
with NYC Parks
Title: Aquatic Specialist (part-time) – 40 positions
NYC Parks serves as the steward for over 30,000 acres of land, which includes 1,000 playgrounds, 36 recreation centers, 66 pools and 14 miles of beach. Our primary responsibility is to build and maintain clean, safe and accessible parks, and to create cultural and educational programs for New Yorkers of all ages to enjoy. The mission of Recreation is to enable all New Yorkers to lead physically active and intellectually stimulating lives through sports, fitness, outdoor adventure, technology, education, and the arts. Recreation programs include specialized exercise classes, youth sports, senior activities, summer camps and free afterschool programs. Recreation programming occurs throughout the City in NYC Parks recreation centers, parks and playgrounds.
MAJOR RESPONSIBILITIES
Under supervision, conduct dynamic and innovative workshops, sports and specialized recreational programs for the Aquatics Division.
Provide swim instruction to tots, children, adults, seniors, and people with special needs. Aquatic Specialists may be asked to coach swim teams, supervise lap swim, teach water exercise classes and serve as Aquatics Directors at Summer Camps.
Develop and facilitate programming to engage New Yorkers in aquatic recreational activities.
Lead and coach youth Aquatics programming.
Instruct participants in basic fitness skills, including proper fitness equipment use, basic safety precautions and the health benefits of regular exercise.
Lead aquatics fitness classes for New Yorkers of all ages.
Maintain equipment and fitness areas on a daily basis, including keeping an inventory of necessary materials and supplies. Inspect public spaces and report evidence of unsafe or hazardous conditions.
Establish program objectives, evaluate recreational programs and design cutting-edge curricula.
Promote NYC Parks Recreation Center memberships and assist in events and special projects.
Collect and submit accurate data, forms, and reports to meet internal deadlines.
QUALIFICATION REQUIREMENTS
Three years of participation in an art, craft or other recreational pursuit as a teacher, performer, coach, official, contestant or demonstrator, including at least one year of experience in that art, craft or recreational pursuit to be performed on the job, as described below; or
Major study in that art, craft or recreational pursuit to be performed on the job, as described below, acquired in a high school, college or other appropriate institution over at least a three year period; or
A satisfactory equivalent combination of education and experience as described above. However, all candidates must have at least one year of experience or education in that art, craft or recreational pursuit to be performed on the job as described below.
Job assignments are limited to the following recreational activities: woodworking, weightlifting, tennis, aquatics, soccer, fencing, golf, gymnastics, ham radio, horseback riding, hockey, figure skating, martial arts, music, nature study, art, photography, dramatics, dance-roller skating, small crafts, sewing, astronomy, auto mechanics, baton twirling, bridge, chess, modern dance, dog obedience, puppetry, boxing and storytelling.
Residency in New York City, Nassau, Orange, Rockland, Suffolk, Putnam or Westchester counties required for employees with over two years of city service. New York City residency required within 90 days of hire for all other candidates.
PREFERRED SKILLS/QUALIFICATIONS
Bachelor's degree in physiology, recreation or a sports related field.
Experience recruiting, instructing and coaching sports, including girls', women's and nontraditional sports.
Excellent communication, organizational and customer service skills.
Proficiency in computer software including Microsoft Word, Excel and PowerPoint.
Able to work weekends and non-traditional hours.
Fluency in Spanish, Korean, Mandarin/Cantonese or Polish.
Valid New York State driver license.
Salary: New Hire Rate: $23.66/hour*     Incumbent Rate: $27.21/hour*
*Part-time/Flexible hours – up to 21 hours per week
Work Location: TBD
Open Until Filled
For external applicants, please apply through www.nyc.gov/careers
References will be required upon request.
For details about NYC Parks: www.nyc.gov/parks
THE CITY OF NEW YORK IS AN INCLUSIVE EQUAL OPPORTUNITY EMPLOYER COMMITTED TO RECRUITING AND RETAINING A DIVERSE WORKFORCE AND PROVIDING A WORK ENVIRONMENT THAT IS FREE FROM DISCRIMINATION AND HARASSMENT BASED UPON ANY LEGALLY PROTECTED STATUS OR PROTECTED CHARACTERISTIC, INCLUDING BUT NOT LIMITED TO AN INDIVIDUAL'S SEX, RACE, COLOR, ETHNICITY, NATIONAL ORIGIN, AGE, RELIGION, DISABILITY, SEXUAL ORIENTATION, VETERAN STATUS, GENDER IDENTITY, OR PREGNANCY.
TELECOMMUNICATIONS DEVICE FOR THE DEAF: (212) 504-4115
Level of Commitment

Full Time

Position Type

Assistant Coach

Level of Team

College (Division I)

Sport

Diving
Date posted: August 23, 2023
Location: Fairfax, VA, USA
with George Mason University
Assistant Coach, Men's & Women's Diving
Level of Commitment

Full Time

Position Type

Assistant Coach

Level of Team

College (Division I)

Sport

Swimming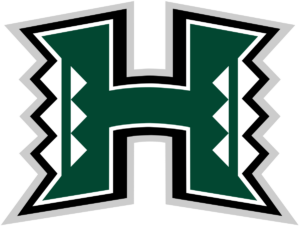 Date posted: August 22, 2023
Location: 73G48CJQ+63
with University of Hawaii at Manoa Athletics Department
Duties and Responsibilities:
*Assist with all aspects of NCAA Division I Men's and Women's Swimming Program, including student recruitment and development, on deck coaching, contest scheduling, compliance with NCAA, Conference and University of Hawaii rules and regulations, student-athlete academic achievement, and other duties assigned by the Head Coach.
*Assist and participates in practices and intercollegiate competitions.  Teach necessary skills from the basic fundamentals to the techniques and strategies of competition.
*Promote and foster a positive team environment, appropriate behavior, and sportsmanship by team members.  Responsible for the conduct of team members both on and off the deck.
*Promote and maintain an environment where the physical, mental, social and academic well-being of all student-athletes are a priority.
*Assist with evaluating, recruiting and selecting qualified prospects who have the ability to compete in the classroom and athletically.  Actively seek out and encourage a diverse group of prospects and assist them through the application process.  Work collaboratively with the Compliance, Student Affairs, and Academics Office staff to qualify and process prospects in a timely and efficient manner.  Make recurring contacts by telephone, written correspondence, off-campus visits and evaluations, and coordination of campus visits as assigned by the Head Coach.
*Assist with overseeing the academic progress and success of student-athletes including promoting and maintaining an environment that encourages academic achievement as measured by academic eligibility, retention, and graduation.
*Participates in sports clinics, exhibitions, and camps as approved.
*Actively participates in promotional and public relation activities for the men's and women's swimming and diving program.
*Maintain collaborative working relationships with administrators and coaches in the department, other college offices, and appropriate relationships with members of the media, donors, and other individuals interested in the men's and women's swimming and diving program.
*Maintains confidentiality to include but not limited to information, files and records that the incumbent may obtain or possess, in accordance with federal and state laws and University of Hawaii policies.
*Responsible for performing the duties of a Campus Security Authority as defined by University policy and federal law with regards to the Clery Act.
*Know, recognize, and comply with the laws, policies, rules, and regulations governing the University of Hawaii and its employees, and the rules of the National Collegiate Athletic Association and of the affiliated Conferences as now constituted or as may be amended in the future.   Immediately advises the Director of Athletics or designee if there is reasonable cause to believe violations, whether by employees or students, have occurred or will occur.
Performs other duties as required. 
*Denotes essential functions.
 
Minimum Qualification Requirements:
Graduation from an accredited four year college or university;
One (1) year experience coaching swimming at the college or university level;
or any equivalent combination of education and/or professional work experience which provides the required education, knowledge, skills and abilities as indicated.
Knowledge of swimming as competed at the collegiate level.
Strong oral and written communication and presentation skills.
Demonstrated ability to interpret and present information and ideas clearly and accurately in writing, verbally and by preparation of reports and other materials.
Demonstrated ability to establish and maintain effective working relationships with internal and external organizations, groups, team leaders and members, and individuals.
Ability to work evenings, weekends, holidays and travel
Ability to work cooperatively and effectively with people of diverse backgrounds.
Valid driver's license.
First Aid, CPR and AED certification by the employment start date.
American Red Cross Lifeguard certified or equivalent.
Computer, cell phone, and social media technology competency.
 
Desirable Qualifications:
Division I swimming coaching experience.
Demonstrated commitment to valuing diversity, understanding and working effectively in multicultural societies, similar to Hawai'i, contributing to an inclusive environment.
Level of Commitment

Full Time

Position Type

Assistant Coach

Level of Team

Club

Sport

Swimming
Date posted: August 22, 2023
Location: 101 Meadowlands Drive, Hillsborough, NC, USA
with Hillsborough Aquatic Club
Head Age Group Coach – Hillsborough Aquatic Club
Lifeguard and Aquatics Manager – Orange County Sportsplex
Education Requirements:
Red Cross Lifeguard/CPR/First Aid certifications

Four Year Degree in Recreation Management or related field.

Certified Pool Operator

Preferred Experience

or Certifications:

 

5-6 years supervisory role

Red Cross Lifeguard Instructor Trainer and Water Safety Instructor Certifications
Job Description: 
This position is designed to assist and support the Head Coach and Aquatics Director with the day to day operations of the Hillsborough Aquatic Club and Orange County Sportsplex Aquatic Center. Under the direction and guidance of the Head Coach, the Head Age Group Coach will lead and direct the Age Group Program. This is a leadership position that will support and carry out the Vision, Values, and Behaviors of the club through leadership, development, and setting the direction of the Age Group Program. Included in the position is the role of Lifeguard and Aquatics Manager which will require the oversight and management of lifeguards and other relevant Aquatics Staff. Also included is the role of the Master's Swim Team Coach. Specific responsibilities include but are not limited to:
Primary Responsibilities:
Planning and running pool workouts for a group of 20-30+ swimmers
Assisting in coaching all groups as assigned by the Head Coach
Assisting in planning and executing team events
Assisting in maintaining team database and team website
Handle administrative details, including parent communication, meet entries for respective groups, supervision, and billing
Attend and coach at all swim meets for respective groups
Assist in the management of Sportsplex facility hosted swim meets
Assist in the upkeep and maintenance of the Aquatic Center
Coaching and building the HAC Master's Swim Program
Team Culture Responsibilities:
Model and celebrate the club values and behaviors.
Work collaboratively and respectfully with coaches, staff and other club leaders to
serve the best interest of the business and members.
Be exceptional in the application of positive, consistent, and effective motivation
strategies when working with swimmers, parents, and coaching staff in relation to all
aspects of the program.
Foster team spirit by exhibiting and maintaining a positive attitude and team building.
Demonstrate a cooperative, prompt, and respectful communication style with
swimmers, parents, community members, and staff.
Key HAC Head Age Group Coach Responsibilities:
Assist the Head Coach in the design of the LTAD for the competitive swimming program That fits within the scope of group goals and objectives.
Design the seasonal plans and group standards for the Age Group Program that fits
within the scope of group goals and objectives.
Produce the Age Group seasonal practice schedules and weekly coach schedules.
Provide Leadership and Instruction to the Age Group coaches and swimmers.
Administer and train all age group coaches on the seasonal plans.
Recruit, Manage, Mentor, and Evaluate direct reports.
Ensure the Associate Head Age Group Coach is managing, mentoring and evaluating
their direct reports.
Conduct regular 1:1 meetings with direct reports providing guidance and an opportunity for learning and feedback.
Conduct parent meetings as needed.
Help lead and facilitate the weekly staff meetings along with the Head Coach.
Ensure regular communications with parents at the Age Group Level.
Oversee the recruitment of swimmers by ensuring summer league meets are
attended by coaches and clinics are conducted.
Ensure administrative and coordination needs and requirements are met both internally and externally for Age Group swimmers and coaches.
Oversee age group meet entries and attend meets as required.
Maintain compliance with USA Swimming coaching standards.
Work closely with the Board to provide feedback and input on requirements and needs as well as reporting on delivering the vision and responsibilities.
Follow all USA Swimming policies including SafeSport as well as ensuring all
Hillsborough Aquatic Club coaches are compliant.
Compensation:
Base salary of $40,000 – $50,000 per year (commensurate with experience).
Enrollment in our healthcare (BCBS medical, dental benefits program where the company pays 50% of premiums).
Enrollment in 401K plan wherein we match contributions up to 3% of your salary.
PTO (personal time off) accrues immediately at 3.25 hours per pay period which translates to 10.5 days annually.
Opportunity for additional compensation through private competitive swim lessons, wherein you would receive 60% of lesson fees.
Level of Commitment

Part Time

Position Type

Assistant Coach

Level of Team

Club

Sport

Swimming
Date posted: August 22, 2023
Location: 19050 Hill Commons Dr, St Marys City, MD 20686, USA
with Chesapeake Bay Aquatic Club (CBAC)
The Chesapeake Bay Aquatic Club (CBAC) Located in Southern Maryland and is currently seeking
an enthusiastic, motivated Assistant Swim Coach candidate for our year-round competitive swim
team, with a love for the sport who can work well with children and be able to communicate well with
Head Coach, swimmers, and their parents. Under the general supervision of the Swim Team Head
Coach, the Assistant Swim Team Coach position is responsible for conducting swim practices which
stress a recreational approach to competitive swimming. This position also assists and supports
swimmers during competitive swim meets. Compensation is determined by candidate qualifications and experience.
Level of Commitment

Full Time

Position Type

Assistant Coach

Level of Team

Club

Sport

Swimming
Date posted: August 21, 2023
Location: Palo Alto, CA, USA
with Alto Swim Club
Alto Swim Club is seeking a full-time Age Group Coach. 

Alto Swim Club is the premier USA swimming team in Palo Alto and Stanford, CA. Our mission is to be the best developmental and high performance swim team in the United States. We offer a comprehensive swim program for all athletes, from the beginner swimmer to the Olympian.

We are looking for a full-time Age Group Coach to join our close-knit coaching team and community. The Age Group Coach will be the Lead Coach for multiple 12 & Under groups. The coach will be involved in all aspects of team development and management. A typical week will include approximately 25 hours of on-deck coaching and 15 hours of administrative duties. 
Qualifications: 
Coaching and / or competitive swimming experience at the club or collegiate level. 

Current USA Swimming coach certifications. 

Loves coaching. Passion for developing swimmers of all ages. 

Strong communication, organizational, and administrative skills. 

Expertise with current technique development and training.  

Enthusiastic, hard working, and highly motivated team player.  
Alto Swim Club offers competitive compensation.
To get to know our team better, please visit www.altoswimclub.com.
Level of Commitment

Full Time

Position Type

Assistant Coach

Level of Team

Club

Sport

Swimming
Date posted: August 21, 2023
Location: 4120 West Mango Avenue, Tampa, FL, USA
with Greater Tampa Swim Association
Greater Tampa Swim Association (GTSA), is seeking an Assistant Swim Coach with relevant experience for our year-round swim program.  This individual reports to the Aquatic Director, and Head Coach and assists in the design, planning, and implementation of the GTSA program with primary responsibility for teaching and coaching developmental and age group swimmers. Duties may include but are not limited to; organizing and coaching practices, some administration work, and attending meets. The candidate must be an enthusiastic team player with a flexible, outgoing attitude and passion for swimming. The competitive team was established in 1957 and currently has over 150+ swimmers and is looking to build upon this success. Compensation is determined by candidate qualifications and experience.
Level of Commitment

Full Time

Position Type

Assistant Coach

Level of Team

Club

Sport

Swimming
Date posted: August 21, 2023
Location: 4PGH+54 Field 6, Soccer Field, Plantation, FL 33324, USA
with Plantation Swim Team
The Plantation Swim Team is now in the process of hiring for a Full Time, Assistant Swim Coach/Head Age Group Position. This position will program/assist in coaching our 14 & Under swimmers.
Leads the programming, planning , and development of the Plantation Swim Teams Age Group (14 and Under ) programs under the general supervision of the Swim Team Coach .
Oversees the coaching and management of the US Masters Swim Team, for all abilities.
Assists in planning swim team schedules – daily, monthly and seasonal.
Assists in coaching morning and afternoon swim team workouts, including weekend workouts.
Utilizes developmentally appropriate instruction of form and technique for diverse participant groups to foster athletic advancement among participants.
Assists in overseeing dry-land workouts for the swim team.
Assists in running swim camps, clinics and special events, such as swim meets and the swim team banquet.
Assists in maintaining participant records, meet entries, and billing, through computer software and programs specific to swimming.
Assists with swim meet set-up, including handling equipment, coordinating information, computer entries, heat sheets, swim meet operations and results.
Assists in supervising swimmers, coaches and volunteers on travel trips.
Performs related work as required and as directed.
Typical Qualifications
Extensive knowledge of competitive swimming, including instruction and coaching.
Working knowledge of United States (USA) Swimming;  USA Masters Swimming and FHSAA High School rules.
Knowledge of any Timing systems, set up and operation, and ability to train staff in same, with preference for Colorado Timing Systems (CTS).
Ability to plan swim team schedules; daily, monthly and seasonal, including practices, competitions, travel and training.
Highly skilled in the promotion of team spirit and good sportsmanship conduct.
Ability to interact with parents and athletes on all levels, as well as be responsible for the safety and welfare of team members.
Ability to assist in the facilitation of high school, college and other visiting team practices and events.
Ability to assist with swim meet setup, including timing systems, meet information, computer entries, heat sheets, meet operations and results.
Ability to work for extended periods of time in sunny, hot and humid conditions, and maintain the safety of swimmers under such conditions.
Ability to work a flexible work schedule.
Ability to maintain the swim team website.
Ability to operate a City vehicle and possess the required driver's license.
Ability to establish and maintain effective working relationships with City officials, other employees, the general public and outside organizations and coaches.
DESIRABLE EXPERIENCE AND TRAINING      
Must be registered USA Swim Coach, which requires current CPR, First Aid and Safety Training for Swim Coaches.
Current US Masters Swim Coach Certification or ability to obtain when required.
Certifications must be maintained during employment.
Previous coaching and /or competitive swimming experience is required.
Preferred, 5 or more years of experience in high school level competitive swimming and coaching.
Any equivalent combination of education, experience and training which provides the required knowledge, abilities and skills may be considered.
Level of Commitment

Full Time

Position Type

Other

Level of Team

College (Other)

Sport

Swimming
Date posted: August 21, 2023
Location: Boston, MA, USA
with Boston University
MANAGER, AQUATICS, Physical Education, Recreation and Dance (23500082720707)
Tracking Code:
23500082720707
Job Description
The Manager of Aquatics within the Department of Physical Education, Recreation and Dance is responsible for oversight of the operations of the Aquatics department, including all credit, adult non-credit, family and camp programming as well as the operation of the FitRec Aquatics Center, to include all facility maintenance and upkeep in coordination with Campus Planning & Operations. The Manager directs budget development, including stage planning, quarterly forecasting and maintaining the balance between entrepreneurial and service-based offerings. They are responsible for the application of all risk management for the Aquatics unit, including facility and program licensure by the appropriate governing bodies, staff certification/development and facility permitting. The position includes oversight of the evaluation of all offerings and staff performance. This position requires frequent work including early mornings, evenings, weekends and holidays.
Required Skills
A cover letter is required for consideration.
• Requires four to six years of leadership experience in an aquatic facility and program management.
• Must be highly proficient in the use of software and technology to efficiently manage a large program and aquatic facility, maintain records, measure and analyze data and outcomes, and manage and project revenue and expense budgets.
• Requires ability to effectively recruit, supervise, and motivate employees, knowledge of trends and market in aquatic programming, especially adult and children learn to swim programs, excellent customer service, organizational, written and verbal skills.
• Requires current Lifeguard and WSI certifications.
• Lifeguard Instructor, Lifeguard Instructor Trainer, WSI Instructor Trainer, and Certified Pool Operator certifications are preferred.
• Bachelor's degree preferred, Master's degree highly recommended.
• Requires some early morning, evening, and weekend work hours.
We are an equal opportunity employer, and all qualified applicants will receive consideration for employment without regard to race, color, religion, sex, age, national origin, physical or mental disability, sexual orientation, gender identity, genetic information, military service, pregnancy or pregnancy-related condition, or because of marital, parental, or veteran status. We are a VEVRAA Federal Contractor.
Job Location: BOSTON, Massachusetts, United States
Position Type:
Full-Time/Regular
Salary Grade: Grade 48
Level of Commitment

Full Time

Position Type

Assistant Coach

Level of Team

College (Division I)

Sport

Swimming
Date posted: August 21, 2023
Location: Normal, IL, USA
with Illinois State University
The assistant coach is responsible for assisting with various coaching,
management, and administrative duties of the swim program as assigned by
the Head Coach. The assistant coach is responsible for conducting any duties
or activities with integrity and within the rules of the National Collegiate
Athletics Association (NCAA), the Missouri Valley Conference and/or Missouri
Valley Football Conference (MVC or MVFC), the State of Illinois, Illinois State
University, and the Athletics Department.
Level of Commitment

Full Time

Position Type

Assistant Coach

Level of Team

Club

Sport

Swimming
Date posted: August 21, 2023
Location: 1601 South Western Avenue, Sioux Falls, SD, USA
with Sioux Falls Swim Team
Sioux Falls Swim Team (SFST) is looking for a Head Development Coach to lead our developmental groups and coaches. SFST, a year-round competitive swimming club in Sioux Falls, SD, is currently accepting applications for the position of Head Developmental Coach.  We are looking for a coach who is a dynamic team player and is excited to help SFST continue growing our 12 & Under program. We are looking for someone to contribute to our athlete's growth both in and out of the pool.
The ideal candidate will have a passion for developing young swimmers and instill in them a love of competitive swimming!
Plan and organize appropriate age group practices for the development of 12 & Under swimmers as well as those new to competitive swimming.

Attend meet sessions and team events (1-2 a month).

Provide a stable, professional, and positive environment for the athletes of SFST.

Set up a goal setting program for age group swimmers.

Provide assistance during fall and spring team tryouts.

Effective communication with parents and swimmers of objectives and goals for athletes

Able to exhibit strong effective teaching/communication skills with both athletes and assistant coaches.

Knowledge of stroke and skill developing drill techniques

Knowledge of season/workout planning and dryland training/technique

Prior USA Swimming coaching experience with athletes of all ages a plus.

Interested in working with all levels of swimmers.

Maintain USA Swimming certifications.