Level of Commitment

Full Time

Position Type

Assistant Coach

Level of Team

Club

Sport

Swimming
Date posted: January 13, 2023
Location: 1 Mangini Way Burlingame, CA 94010
with Burlingame Aquatic Club
Job Overview:
Under the supervision of the Head Coach (HC), the Lead Age Group Coach (Lead Coach) is responsible for developing, organizing, and implementing a high quality training and education program to meet the needs of the assigned groups of the BAC Age Group Swim Team. Our goal is for our team to grow in quantity and quality as a competitive swim team within the Zone 1 North of Pacific Swimming and USA Swimming. The Lead Coach is the primary point of contact for the swimmers and parents in his/her assigned groups, and must ensure that a professional level program is offered at all times.
We have a full-time position with benefits, as well as part-time positions. The successful full-time candidate will be expected to work a minimum of 32 hours per week, while part-time will be expected to work 10-12 hours per week.
Duties Include:
The Lead Coach will be the LEAD on:
Maintaining a season plan for all group(s) coached. 

Communicating with all group(s) coached. This will include a weekly email as well as any additional support emails that must be addressed over the course of the week.

Managing assigned pool space (lane set-up, covers). Please allow 15 minutes on the pool deck immediately before a scheduled practice and 15 minutes immediately following to assess your pool situation and to answer parent/swimmer questions.

Educating swimmers and parents on team culture and competitive swimming etiquette.

Maintaining good standing as a coach member of USA Swimming
The HC will require support from the Lead Coach on the following:
Attend meets as assigned by HC

Fundraising efforts. This could be organizing a fundraiser with a local restaurant, our annual Lap-A-Thon, Silent Auction, etc.

Technique Clinics

Maintaining a proper work schedule under federal, state, and BAC employment guidelines

Assisting with one or multiple training groups, as agreed upon with the HC

Other duties/responsibilities as assigned by the HC
The Lead Coach is responsible for:
The contents of the BAC Employee Handbook

Logging daily attendance for swim group(s)

Ensuring the safety of swimmers (staying with swimmers if we are closing)

Logging hours daily in ADP app

Attend weekly staff meetings
Level of Commitment

Full Time

Position Type

Head Coach

Level of Team

Club

Sport

Swimming
Date posted: January 13, 2023
Location: Loveland, CO, USA
with Loveland Swim Club
The Loveland Swim Club (LSC) is a nationally competitive team that trains over 200 swimmers year-round from the developmental level to elite athletes across three facilities in Loveland,CO. The Head Coach will lead the team to continued competitive excellence and is supported by an experienced and dedicated staff of 6 coaches and a business manager who work daily to nurture competitive swimmers' potential across all ages and performance levels. A parent led volunteer group provides support to the Head Coach and Team in a variety of different functions. The Head Coach reports directly to the Board of Directors.
A core tenet of LSC is to retain swimmers from the developmental level to our senior group. This philosophy continues to contribute to the competitive success of the program at a national level and consistent enrollment at all age groups.
Desired Candidate Profile 
Professional Skills and Ability
Demonstrated success developing and implementing a comprehensive age group swim team program, with expertise using a range of training techniques for all age groups and abilities
Track record for training and leading athletes at an elite level and creating connections and opportunities for athletes at the collegiate level.
Demonstrated budget management experience maintaining financial stability and increasing operational efficiency.
Excellent organizational, administrative, and management skills, including the ability to translate strategies into actionable and measurable steps.
Vision orientated to continue to improve our over fifty years of presence in the community and state of Colorado.
A leader and collaborator to inspire the success of coaching staff.
Prior experience successfully leading a team through change and/or growth is highly desired.
Personal Attributes
An action-oriented leader, with proven success driving unified vision and development within a team and translating athlete goals into achievable moments.
Strong mentoring skills, with a calm, consistent, inclusive leadership style that inspires confidence and growth in coaches and swimmers.
Leads by example, promotes the values and characteristics that  would like reflected by swimmers, coaching staff and teaches life lessons that transcend the pool.
Strong collaborator and communicator with an understanding of teamwork, and the ability to work as a part of an organization with a wide range of constituencies served.
Love for the sport of swimming and the desire to improve diversity, equity, and inclusion within the sport.
This is a salaried position with an annual salary commensurate with experience. Bonus for retention/growth and management of Summer Camp program.
Level of Commitment

Full Time

Position Type

Other

Level of Team

Other

Sport

Swimming
Date posted: January 12, 2023
Location: Oakland, CA, USA
with East Bay Regional Park District
Lifeguard I (New Lifeguards)
Salary
See Position Description
Location
East Bay Regional Park District – Various Locations, CA
Job Type
Seasonal
Department
LIFEGUARD SERVICES
Job Number
23-GB-01
Closing
3/27/2023 5:00 PM Pacific
The Position
**NOTE: All applicants are required to complete a physical agility swim test. Dates for the swim test include: 3/11, 3/12, 3/18, 3/19, 3/25, & 3/26. Details regarding testing locations is found in the job details below.**

As an open water lifeguard, you have the opportunity to do something unique: You get to save lives in a variety of environments including pools, lagoons, lakes and/or the bay! You do this through educating the public on water safety, rescuing distressed swimmers, and providing first aid in a variety of situations. If you want to train every day, work outdoors, and make a real difference in the lives of people who visit our swim facilities, apply to be a lifeguard today!
Vacancy Situation: Based on the swim/physical test and application materials, approximately the top 50 new lifeguard candidates will be hired provisionally and paid to attend the Lifeguard Academy, beginning Saturday April 22nd, 2023. Upon successful completion of the Lifeguard Academy, lifeguards will be scheduled and assigned according to the District's swim facility needs.
What You'll Be Doing as a Lifeguard I: Under direct supervision, you will perform general lifeguard functions at a District aquatic facility. You may be called upon to teach aquatic and safety programs to youth and the general public, and do other work as required.
We're Looking For Someone Who:
• Enjoys being challenged and is self-motivated;
• Enjoys public service;
• Appreciates the value of publicly accessible aquatic recreation;
• Wants to be an integral part of a well-respected and recognized organization that impacts the communities it serves.
A Few Reasons Why You May Love This Job:
• Meaningful and valued work connected to our organizational mission;
• Paid training with valuable first responder certificates;
• Daily challenges as part of an excellent team;
• Ability to work outdoors in a fast-paced and dynamic work environment.
Values:
• Respect: We honor each other, the park users we serve, and the land we steward.
• Resilience: We creatively adapt to change. We address challenges with empathy, perspective, and determination.
• Relationships: Our greatest strength lies in the trust, accountability, and teamwork we cultivate with our colleagues, partners, and the public we serve.
• Responsiveness: We communicate openly, honestly, and reliably.
• Transparency: We hold the public's trust through meaningful stakeholder engagement and unfettered access to timely and reliable information on decisions and performance.
Essential Functions
The essential functions of this position include, but are not limited to:
• Performs the tasks necessary to promote public safety at an aquatic facility by life guarding;
• Monitors activities in aquatic areas to prevent accidents;
• Enforces regulations, cautions swimmers regarding unsafe swimming activities, rescues swimmers in danger of drowning, administers first aid, and maintains order in aquatic areas;
• Inspects facility for cleanliness, keeping aquatic area clean and free from hazards;
• Inspects and maintains equipment and materials in proper working order;
• Participates in training sessions;
• Takes reports from the public;
• Fills out medical incident reports, training logs, and other forms and paperwork as required;
• Instructs aquatic and safety programs, as required.
Minimum Qualifications
• New Lifeguards must successfully complete the District's Lifeguard Academy;
• Must be sixteen (16) years of age or older as of April 22nd, 2023.
Desirable Qualifications:
• A current "Water Safety Instructor (WSI)" certificate from the American Red Cross or its equivalent;
• A current "CPR/AED for the Professional Rescuer Instructor" certificate from the American Red Cross or its equivalent;
• A current "Lifeguard Training Instructor" certificate from the American Red Cross or its equivalent.
Additional Information
Knowledge of:
• Lifeguarding;
• Correct English usage, including spelling, grammar, and punctuation, sufficient to write accurate reports and forms.
Ability to:
• Use a computer terminal.
• Ability to swim 550 yards (500 meters) over a measured course in ten minutes or less
• Operate and maintain lifesaving equipment;
• Effectively teach aquatic and safety programs to varying age levels;
• Walk, run, jump, climb, swim, dive, sit, lift, and carry equipment weighing up to 60 pounds, lift overhead and balance equipment weighing up to 40 pounds;
• Work outdoors in the sun for prolonged periods of time;
• Breath-hold dive to 15 feet and recover 150-pound person while wearing mask and fins in an open water environment;
• Understand and apply District and department policies, procedures, protocols, and pertinent local and state regulations relating to lifeguard operations and emergency procedures;
• Establish and maintain positive working relationships with those contacted in the course of work at all levels, including a culturally diverse public, with a focus on quality service to internal and external customers.
Conditions of Employment:
• New Lifeguards must successfully complete the District's Lifeguard Academy prior to lifeguarding;
• Lifeguards are required to wear uniforms and may be required to work unusual hours, weekends, and holidays;
• Lifeguards may be required to work at aquatic facilities other than their assigned facility;
• Lifeguards must participate in a minimum of 16 hours of formal rescue skills training per season; and
• All East Bay Park Regional District employees are required to be vaccinated as a condition of employment.
Union Affiliation: East Bay Regional Parks Employees, Local 2428, American Federation of State, County & Municipal Employees (AFSCME), AFL-CIO, represents this classification. Wages, hours, and other terms of conditions of employment are covered in an Agreement between the Park District and Local 2428.
Pay Step Increases: A lifeguard will be considered to have completed one year of service in a classification after working for a minimum of 350 hours. If the lifeguard works 350 hours by the end of the season, the lifeguard will advance to the next pay step at the start of the following season. If the lifeguard works less than 350 hours, the lifeguard will remain at the same pay step at the start of the following season.
Hourly Salary*: Please note this position will receive a 3% increase starting April 1st, 2023.
Lifeguard I
Step A: $20.17
Step B: $20.67
Step C: $21.20
Step D: $21.72
Step E: $22.27
Step F: $22.82
Swim Facility Locations: All Park District swim facilities operate depending on weather, water level, water quality, staffing availability and visitation. For specific lifeguard service dates, please refer to the Swim Facilities page of the Park District website. The District's swim facilities are listed below:
Ambrose Aquatic Center, Pittsburg
Antioch High School Pool, Antioch
Camp Arroyo, Livermore
Crown Beach, Alameda
Cull Canyon, Castro Valley
Deer Valley High School Pool, Antioch
Del Valle, East Beach, Livermore
Del Valle, West Beach, Livermore
Diablo Foothills, Walnut Creek
Don Castro, Hayward
Lake Anza, Tilden Park, Berkeley
Lake Temescal, Oakland
Quarry Lakes, Fremont
Roberts Pool, Oakland
Application materials for this position consist of two (2) required parts:
1. A current East Bay Regional Park District job application submitted online; and
2. Completed Supplemental Questionnaire (included in job application).
Apply prior to the closing time of the job announcement and allow at least one (1) hour to submit your application if you are a new user on the system. If you have previously applied to a recruitment on GovernmentJobs.com, please take care to update your existing profile. Applications are accepted online only. Our online application system is provided by NeoGov. If you have any problems while applying online, please contact the NeoGov Help Desk toll-free at (855) 524-5627.
Selection Process: The application material for all applicants meeting the minimum qualifications will be reviewed by a screening panel to select the best qualified for interview or testing. The District reserves the right to set up a written test, performance test, and/or other assessment devices before or after the interview process. Pursuant to the Federal Immigration and Reform Act of 1986, all applicants who are hired will be required to provide proof of identity and appropriate work authorization documents prior to commencement of employment. The individual(s) chosen for hire must be able to pass a background check, District medical examination prior to employment and continuous skill audits.
**Swim/Physical Test Dates**: In an effort to keep everyone safe, adherence to all local, state, and federal health orders will be followed throughout all components of the testing. Specific details of the procedures and protocols will be provided prior to any in person activities. Candidates will be required to acknowledge receipt and understanding of these expectations.
• Saturday March 11th, TBD – Antioch Area
• Sunday March 12th, TBD – Livermore Area
• Saturday March 18th, TBD – Castro Valley/Hayward Area
• Sunday March 19th, TBD – Alameda/Oakland Area
• Saturday March 25th, TBD – Antioch Area
• Sunday March 26th, TBD – Livermore Area
Testing Locations:
Locations for testing sites are to be determined. Staff will be selecting a number of locations throughout the two Counties that we serve in an attempt to accommodate to availability and accessibility of each site.
The Swim/Physical Test consists of the following:
• A rescue board carry;
• A timed surface dive/retrieval of ten-pound object;
• Underwater swim to retrieve three (3) dive rings;
• Tread water for two (2) minutes with legs only;
• and a timed 550-yard swim in a heated pool.
• Candidates will then review their application materials with a department representative.
Lifeguard Academy: New Lifeguard candidates are required to participate in the Lifeguard Academy. The Academy is conducted at various District Facilities in the East Bay area. Upon successful completion of the Lifeguard Academy, continued employment as a Lifeguard will be conditional based on District needs. The following American Red Cross certificates will be awarded upon passing the provisional hire status:
• Administering Emergency Oxygen;
• First Aid for Public Safety Personnel (Title 22);
• Lifeguarding / First Aid/CPR/AED; and
• Waterfront Skills.
Lifeguard Academy Dates:
All times for each day are 9am—5:30pm.
• Saturday, 4/22/23
• Sunday, 4/23/23
• Saturday, 4/29/23
• Sunday, 4/30/23
• Saturday, 5/6/23
• Sunday, 5/7/23
• Saturday, 5/13/23
• Sunday, 5/14/23
• Saturday, 5/20/23
• Sunday, 5/21/23
Special Testing Arrangements: If you require special arrangements due to a verified disability or medical condition, please contact the Human Resources Department at 510-544-2154 no later than five (5) business days prior to your swim test examination date.
Equal Opportunity Employer:
The East Bay Regional Park District is an Equal Opportunity Employer that values and respects a diverse workforce and community. It is committed to promoting an equitable and inclusive workspace that is welcoming to all. Applicants from all backgrounds and life experiences are encouraged to apply. All qualified applicants will receive consideration for employment.
Level of Commitment

Part Time

Position Type

Head Coach

Level of Team

Club

Sport

Swimming
Date posted: January 12, 2023
Location: Albuquerque, NM, USA
with MAKO Aquatics Club
Energetic Coach that is great with Coaching all levels of swimmers. Must be able to build new team up from the ground up.
Responsibilities – Coaching, Scheduling, Swim Meets, Technique Correction, Swimmer Evaluations, and Parent Engagement
Level of Commitment

Part Time

Position Type

Assistant Coach

Level of Team

Recreational

Sport

Swimming
Date posted: January 10, 2023
Location: 1 Carson Cove, Davidsonville, MD, USA
with Davidsonville Swim Team (Summer Swim Team)
The Davidsonville Swim Team (DST) is located in Davidsonville, Maryland and is part of the Greater Annapolis Swim League (GASL), which is comprised of 19 swim teams from the Annapolis area. DST swims in Division A and was undefeated in 2022 with a 5-0 record. The team currently has 190 members ranging in ages from 4-18 years old. More information about the team can be found on the DST website: gatorsswimming.swimtopia.com.
The ideal candidate will have a competitive swimming background and be able to convey proper stroke technique, starts, turns, and racing strategy to the swimmers. DST is looking for someone who enjoys working with children of all ages that can help young swimmers learn about sportsmanship, teamwork, and most importantly, how to have fun in the water!
This position is a part time, paid position and offers a competitive salary based upon previous experience. In addition to practices, the candidate will need to be available for regular season swim meets (see schedule below) on Saturday mornings (final locations are TBD but will be in Anne Arundel County). The final work schedule and weekly hours can be tailored based on availability.
The 2023 swim meet dates are as follows:
June 17
June 24
July 1
July 8
July 15
Championship Meets (July 19, July 22, July 23)
Level of Commitment

Full Time

Position Type

Head Coach

Level of Team

College (Other)

Sport

Swimming
Date posted: January 9, 2023
Location: Pleasant Hill, CA, USA
with Contra Costa Community College District
Head Aquatics Coach (Water Polo/Swimming) and Assistant Professor of Kinesiology (Tenure Track)
Posting Number: F00957
Location: Diablo Valley College
Description of Position:
Diablo Valley College inspires, educates, and empowers a diverse community of students to transform their lives and their communities. DVC instructors close equity gaps by fostering success among all students. To help further this work, Diablo Valley College seeks a tenure-track Head Aquatics Coach (Water Polo/Swimming) and Assistant Kinesiology Professor with aquatics programming responsibilities to start in Fall 2023.
We are looking for a colleague who will demonstrate discipline expertise and show sensitivity to and understanding of the diverse academic, socioeconomic, cultural, ethnic backgrounds and abilities of community college students.
We are looking for instructors who share a strong commitment to social and racial justice and who use or are inspired to use anti-racist pedagogies that close equity gaps by recognizing, understanding, and respecting the perspectives of all students.
We strongly encourage those with historically marginalized and/or underrepresented identities to apply, including people of color, non-binary and transgender individuals, women, and Indigenous people.
The successful candidate is an accomplished aquatics coach for men's and women's water polo and swimming with collaborative teaching experience in the Kinesiology discipline and possesses a background in various teaching modalities.
The successful candidate will be responsible for all the duties and responsibilities required of coaches at community colleges, which can be found in the duties and responsibility section of the job announcement. These include but are not limited to recruiting student athletes and monitoring their academic progress, organizing and scheduling practices and games/meets, coordinating year-round strength and conditioning programs, and managing budgets.
Inquiries:
Contact the office of Office of Instruction (Susan Turnquist at [email protected])
Position Status: Tenure- Track
EEO Job Category: Faculty & Other Instructional Staff
Employee Group: Full-Time Faculty
Department: D3900-Physical Education
Duties and Responsibilities:
In addition to contractual duties, all full-time faculty are expected to participate actively in their disciplines, department activities, and the general intellectual life and governance of the college. The college offers day, evening, on-line and weekend classes, and faculty may be required to teach in during any of these modalities and time frames.
Duties and responsibilities include, but are not limited to:
Perform head swim and/or water polo coaching assignments including, but not limited to,
supervision of student-athletes
supervision and management of the DVC aquatics complex
organization of practices
hiring and supervision of assistant coaches
scheduling of games/meets
creating, managing, and implementing year-round strength and conditioning programs
recruitment of incoming student athletes to maintain a competitive intercollegiate athletic program(s).
coordination of student academic success, retention, and transfer, which includes:
a. the preparation of student-athletes to transition to the 4-year intercollegiate level with the academic and athletic tools for success.
b. Monitor student academic progress for transfer and work with the aquatics academic support coordinator.
Oversee and manage swim and water polo operational budgets, fundraising activities, and the athletic program, in general
Appropriately represent Diablo Valley College by:
a. attending CCCAA Sport Coaches Association and conference meetings.
b. Complying with California Community College Athletic Association (CCCAA) Rules and Regulations
c. Understand both current CCCAA and NCAA eligibility and transfer rules/regulations.
Teach a variety of kinesiology activity/lecture courses.
Create pedagogy and aquatics career education courses and certificates.
Serve on department, division, college, district, and/or Big 8 conference committees
Participate in professional development activities
Perform other duties as required by contract, collective bargaining agreement, and general institutional needs
advancing equitable student learning through dedicated, exemplary instruction in accordance with established course outlines.
participating in the assessment of student learning outcomes for courses and programs; developing and implementing student learning outcomes assessment processes for courses and programs.
collaborating in the development and revision of curriculum and in program review.
engaging in department program improvement initiatives.
participating in department, division, and college committees.
participating in professional development activities, both departmental and college wide.
maintaining current knowledge in the subject matter area and effective teaching/ learning strategies.
maintaining appropriate standards of professional conduct and ethics.
informing students of course requirements, evaluation procedures and attendance requirements.
preparing and grading class assignments and examinations and informing students of their academic progress.
maintaining attendance, scholastic, and personnel records and submitting them according to published deadlines.
posting and holding sufficient and regular office hours in accordance with prevailing policy.
participating in College's shared governance processes.
Ability to obtain an online teaching pedagogy certification from the state chancellor's office or equivalent.
Minimum Qualification-Education/Experience:
Understanding of and sensitivity to the diverse academic, socioeconomic, cultural, sexual orientation and ethnic backgrounds of community college students, staff, and faculty.
The applicant must possess one of the following qualifications (earned degrees must be from an accredited college/university):
Master's degree in kinesiology, physical education, exercise science, education with an emphasis in physical education, kinesiology, physiology of exercise or adaptive physical education
OR
Bachelor's degree in any of the above AND Master's degree in any life science, dance, physiology, health education, recreation administration or physical therapy
OR
the equivalent
If you do not possess the EXACT minimum qualifications (i.e., you do not possess the EXACT degree title listed) and believe that you meet the minimum qualifications, fill out the equivalency petition form in the document section of the online application. If you are unsure that you meet the minimum qualifications, please fill out the equivalency petition. The https://www.4cd.edu/career/forms/equivalency-application/Academic%20Position%20Application%20-%20Masters%20Degree%20Discipline%20Equivalency%20Form.pdf
The applicant must have completed the General Education requirements for the desired degree and show evidence of outstanding professional achievement and/or substantial training in the requested field. The applicant must submit substantial evidence, which demonstrates that his/her preparation, teaching experience, work experience, and ability are equivalent to those expected from a person who meets the minimum qualifications.
Desirable Qualifications:
Highly qualified candidates will possess knowledge, skills, and experience that address the desirable qualifications below. Responses to the supplemental questions below allow the applicant to describe how they meet these qualifications.
Ability to teach on multiple platforms i.e., online (asynchronous and synchronous), face-to-face, hybrid, etc.
Experience with facility management and supervision.
Experience coaching swimming and/or water polo at a collegiate and/or elite level
Experience with and knowledge of diverse learning styles and various academic goals.
Collaborative and student-centered individual who is committed to the district, college, and department missions with experience and skill in addressing educational inequities
Experience with technology, software and learning management systems.
Certified Aquatic instructor for various aquatic certifications i.e., lifeguard training, Water Safety Instructor, Emergency aquatic rescue, PADI, Scuba, etc.
Please list any certificates in your CV/resume.
Demonstrated ability to prepare student-athletes to transition to an intercollegiate and/or elite level with academic and athletic skills for success.
Job Open Date: 12/06/2022
Job Close Date: 2/20/2023
Open Until Filled: No
Employment Begins: August, 2023
# of Months: 10
The Contra Costa Community College District does not discriminate against any applicant for employment on the basis of race, religion, color, national origin, ancestry, physical or mental disability, medical condition, marital status, age, sex, or sexual orientation. This prohibition against unlawful discrimination extends to any person who is perceived to have any of the above characteristics or who is associated with someone who has, or who is perceived to have, any of those characteristics.
Copyright ©2022 Jobelephant.com Inc. All rights reserved.
Level of Commitment

Full Time

Position Type

Assistant Coach

Level of Team

Club

Sport

Swimming
Date posted: January 9, 2023
Location: Raleigh, NC, USA
with Marlins of Raleigh
JOB DESCRIPTION:-DEVELOPMENTAL AGE GROUP COACH
Date posted: January 5, 2023
Location: Raleigh, NC, USA
The Marlins Of Raleigh Swim Team is seeking a full time Developmental Age Group Coach at our Raleigh Site.  The coach will lead the AG 1 8-u group as well as a 12-U group. 
MOR is a USA Swimming Silver Medal Club with more than 700 swimmers at 4 sites.  The Raleigh Area is a hot spot for swimming with a summer league of more than 85 teams and 11,000 swimmers from which to draw.  Raleigh is annually rated as one of the best places to live in the US and also has a highly rated music scene.
REPORTS TO: Head Coach Paul Silver
SALARY & Benefits Commensurate with coaching experience.  Retirement match program of up to 3% of salary after 6 months subject to the terms and conditions of the plan, Health insurance at Bronze level pd by MOR after 6 months.
Education: College graduate preferred.
Experience: 1-3+ years coaching experience.
Eligibility: Must currently reside in the United States
JOB GOAL: To create a love of swimming in young people while aligning with the policy and procedures set forth by the Marlins Of Raleigh Swim Team.  To lead the AG 1 (8-Under) and AG 3 (developmental 9-11 year old practice groups) in developing age group athletes by providing basic swimming, racing and technical skills so they can be the best they can be. 
Qualifications:
CPR/AED, Safety Training for Swim Coaches, APT, Background check and in good standing with USA Swimming.  Proficient in use of Team Unify and Team Manager
Abides by applicable USA Swimming Codes of Conduct and Safe Sport Requirements
Pass USA Swimming background screen and reference check
CPO preferred or willing to acquire CPO
ASCA Level 2 preferred
Performance Responsibilities:
Embrace MOR culture and take initiative
Love for working with young children
Comprehension of stroke technique fundamentals
Daily office hours.
Strong understanding of dryland training for developmental athletes
Plan, prepare, and conduct group practices in accordance with MOR group goals
Provide accurate attendance records and post meet evaluations
Recruit swimmers from summer league by attending summer league meets and conducting clinics
Attend weekly staff meetings
Attend approximately 2 meets/month
Commit to continued coaching education
Will require afternoon, evening and weekend hours
Communication:
Communicate with other staff members
Excellent email communication to parents with timely response (within 24 hours)
Continually assess goals with athletes and communicate to parents in a patient and respectable manner
Professionalism:
Model proper dress, language, demeanor and sportsmanship for the athletes
Create an educational, safe and inviting experience for all participants
Position available February 1, 2023 or as soon as possible.
Level of Commitment

Full Time

Position Type

Other

Level of Team

Other

Sport

Swimming
Date posted: January 6, 2023
Location: Remote
with SwimOutlet.com
Social Media Specialist | SwimOutlet
Remote | Full Time | 55k-65k
About the role
If you're obsessed with social media and have hands-on experience in developing strategies, creating content and posting on social media, we'd love to hear from you! You must have a competitive swimming background and love swimming for this role. You can visit our Instagram account at instagram.com/swimoutlet and our TikTok account at tiktok.com/@swimoutlet.
Candidates must have an interest in pushing the boundaries of social media and testing new strategies across different channels. In addition to contributing to branded social media efforts and assisting with marketing campaigns, you will have the opportunity to create content and support in the day-to-day management of our social media accounts.
What you will do
Assist with planning, development and content creation for social media posting (video first mentality – Reels and TikToks)

Actively monitor social media channels and interact with users by responding to messages, inquiries and comments

Maintain unified brand voice across different social media channels

Monitor social media channels for industry trends

Assist with scheduling, curating and posting content on different social channels

Collaborate with the Marketing and Buying Team to amplify campaign driven content

Attend events and produce social media content

Assist with ambassador marketing, including outreach and campaign follow up

Report KPIs and social trends on a weekly basis
What you bring
Experience in social media marketing and a love of all things related to swimming with social media

Excellent copywriting and proofreading skills, with the ability to communicate in a variety of voices across platforms

iPhone photography/videography expertise and some basic editing/graphic design experience

Positive enthusiastic attitude 

Comfortable being on video and filming

Attention to detail and ability to juggle multiple priorities while ensuring deadlines are met

Flexible and adaptive to changing priorities including working hours (can change direction on a dime)
Bonus points
Experience filming underwater with a GoPro
Requirements
Competitive swimming background
Level of Commitment

Full Time

Position Type

Assistant Coach

Level of Team

Club

Sport

Swimming
Date posted: January 6, 2023
Location: 6501 Antioch Rd, Merriam, KS, USA
with Kansas City Blazers
POSITION: The Kansas City Blazers, located in Johnson County, Kansas is seeking qualified applicants for the position of Full Time Senior Coach. This position reports directly to the Head Coach. A successful applicant would lead the Senior Group and assist the Head Coach with the National Group.
PHILOSOPHY:  To inspire and encourage individuals to develop into their full potential both in and out of the water.
The Kansas City Blazers are committed to excellence and dedicated to developing individuals and community in a supportive and nurturing environment.
As such, the program provides the following:
An educationally sound and ethical program
The highest quality coaching
Create and maintain A productive and enjoyable swimming environment and community
Recognition of each individual's value to the Blazer program
Teach and develop life skills through our swimming program
Opportunities for swimmers to grow and to succeed to their highest level
Advancement of the sport of swimming
DUTIES:
Assists in hiring, training, and supervising assistant coaches, ensuring all programs are implemented in a safe and effective fashion.
Sets detailed practice schedules, arranging aquatic facility rentals as needed.
Sets a detailed development plan for athletes, ensuring appropriate assistant coaches adhere to and implement the plan to ensure athlete development within club pathways.
Is responsible for ensuring adherence to USA Swimming Safe Sport guidelines.
Cultivates and maintains relationships with athlete parents, community organizations, school districts, and other swim groups to ensure productive partnerships are formed and maintained at a level of excellence.
Assists in implementing public relations and communication plan to promote the value of the Blazers organization.
Responsible for designing and organizing clinics and special events.
Assists with all meet responsibilities.
Assists with travel plans for team travel.
Create a positive team oriented atmosphere where swimmers learn the values of courage and perseverance. All Blazers coaches are energetic and supporters of the sport of swimming and The Kansas City Blazers.
QUALIFICATIONS:
Education:
      Required – High School diploma
      Preferred – Bachelor's degree in Recreation or related field.
Experience may be substituted for degree.
Professional Experience:
      Required – 2 years coaching experience.
      Required – 2 years aquatic programming.
      Required – Knowledge of stroke and turn mechanics.
Required Skills:  Ability to create collaborative partnerships within the regional swimming community.  Strong written and verbal communication and interpersonal skills to supervise and lead part-time staff to provide excellent customer service. Attention to detail in formulating practice schedules and development plans.  Project management skills to assist overall membership and budget goals.  Knowledge of swimming stroke and turning mechanics.
Level of Commitment

Full Time

Position Type

Other

Level of Team

College (Division I)

Sport

Swimming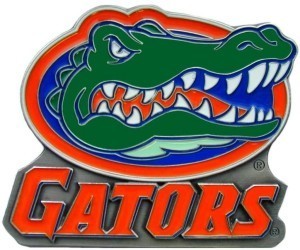 Date posted: January 5, 2023
Location: Gainesville, FL, USA
with University of Florida
2023 Florida Swim Camp Coach/Counselor
Looking for energetic swim coaches who would like to work with young swim campers at the Florida Swim Camp, June 2023.  We have 7 sessions total (4 x 3 day resident camps and 3 x 4 day overnight camps) starting June 2 and ending June 25.  You would be responsible for campers in the pool and in dorms for the overnight camps.  Come learn what we do at the University of Florida!
Level of Commitment

Full Time

Position Type

Other

Level of Team

Club

Sport

Swimming
Date posted: January 5, 2023
Location: Thornton, CO, USA
with Front Range Barracudas
Duties and Tasks (includes but are not limited to):
Lead practice on a daily basis for Gold Group and assist as needed with assigned groups. Assist Head Coach with top senior group. Design and implement daily dryland.
The Associate Head Coach is the Team Manager and is responsible for all swimmer account billing, swimmer registration, tracking USA Swimming Registration, and working with families on all account-related issues/questions, etc.
The Associate Head Coach will work with the Head Coach in all aspects of running the team – both the wet and dry side to achieve a well run team with high level athletes. This includes, but is not limited to: practice schedules, meet schedules, team communications, dryland programming, meet management, team travel, staffing, swimmer retention and recruitment, and budget.
Must maintain all appropriate certifications.
Education and Experience:
5+ years minimum competitive swim coaching experience, preferably USA swimming.
2+ years assistant head/lead site coaching experience
Experience designing and implementing dryland programming
Extensive knowledge of Team Unify platform
Knowledge of Meet Manager
Experience with SWIMS 3.0
Front Range Barracudas offer for this full-time salaried position:
Salary will be commensurate with experience. Range will be from $50-65K
Health and dental insurance
401K retirement matching up to 4%
Short course and long course season performance bonuses
Christmas Bonus
Reimbursement for job-specific certifications
Potential relocation stipend
Level of Commitment

Full Time

Position Type

Assistant Coach

Level of Team

Club

Sport

Swimming
Date posted: January 4, 2023
Location: West Nyack, NY, USA
with Condors Swim Club - Rockland Location
The Condors Swim Club is seeking a qualified individual to serve as our Head Age Group Swim Coach for our Rockland County location. Condors Swimming is a year-round USA swim team operating with over 40 years of success. The Condors have produced SC World Champion Emily Escobedo, Olympic Trials Finalists, a Long Course Junior National Champion and swimmers ranked in the top 10 individually in its recent history. We have approx. 300 swimmers and the Rockland Site operates out of Felix Festa Middle School in West Nyack, NY, and Rockland Community College in Suffern, NY.  The Condors compete in the Metropolitan LSC.
Qualification
5+ years of coaching experience at the club or collegiate level with an interest and passion for developing age group swimmers.

Member in good standing with USA Swimming and current on all certifications.

 Be able to pass a pre-employment screening and background check

Outstanding leadership and motivational skills with a strong sense of personal integrity.

Extensive background in competitive swimming, stroke mechanics, and understanding of USA Swimming rules and regulations.

Experience teaching dryland and functional movements in a progressive manner for age group level swimmers

Experience using TeamUnify, Team Manager, Excel, or Google Workspace apps.

Excellent communication and organizational skills.

History of working with parents as part of the swimmer's development and developing a parent education curriculum

Track record of fostering a culture of team unity among swimmers, parents, and staff.

Current authorization to work in the United States is required. 
Job Duties
Serve as lead coach for the Gold and Gold Elite training groups.

Assist and observe other training groups as necessary.

This  position reports to the Head Coach

Develop seasonal and practice plans for the Gold and Gold Elite groups.

Attend all assigned meet sessions and team events.   

Train, develop, and mentor Assistant Coaches to ensure a reliable, cohesive, and positive environment with an emphasis on teamwork and personal growth.

Develop and implement dryland programs for Age Group Athletes

Work with the Head Coach to create full-season training plans for stroke technique progression, dryland progression, and training progression for all levels and effectively communicate to swimmers and coaches.

Assist the Head Coach with staff scheduling and practice coverage as required to ensure continuity and coaching quality.

Assist the Head Coach in developing and implementing growth, and marketing strategies and lead communication with new swimmer tryouts.

Provide a stable, professional, and positive environment for all Condors Swimmers.

Develop athlete psychology and motivation curriculum, and parent education opportunities.

Assist in hosting 6-7 competitions per year which include set up and breakdown of the pool and timing system from an off-site location.

Assist in the development of the meet schedule and pool permitting process for practices.

Effective communication with parents and swimmers of objectives and goals for athletes.
Compensation:
Range of $50,000 – $70, 000 per year, commensurate with experience level

Health Care, Vision, Dental

Simple IRA w/ 3% match
Due to the sudden passing of one of our long-time coaches, this position is open to start immediately.
Level of Commitment

Part Time

Position Type

Assistant Coach

Level of Team

Club, Recreational

Sport

Swimming
Date posted: January 4, 2023
Location: 2701 NE 42nd St
with Lighthouse Point Yacht Club
We am looking for coaches to assist in the following areas.
USA Swimming Team and Summer League Swim Team assistant coach responsibilities. Competitive One on One Lessons, Non Competitive One on One Lessons, Swim Lessons, Small Group Lessons and Adult Competitive Triathletes and much more.
We offer an amazing curriculum and will show you everything you need to know.
If you love swimming and want to be apart of something from the ground up please reach out to me.
Flexible Schedule and mentorship always offered.
Level of Commitment

Part Time

Position Type

Assistant Coach

Level of Team

Club

Sport

Swimming
Date posted: January 4, 2023
Location: 112 Oak Street, Ridgewood, NJ, USA
with Ridgewood YMCA
The Ridgewood YMCA is looking to hire a part time lead age group swim coach to join our coaching team. The age-group coach is responsible for on-deck instruction and coaching of swimmers. Responsibilities include assisting the Director of Competitive Swimming and other coaching staff with day-to-day operations. Every position at the Ridgewood YMCA upholds principles that are central to the mission of the YMCA Organization.
Required Qualifications:
Understands and supports a long-term athlete development model
Current or in the process of obtaining required USA Swimming certifications
Background in competitive swimming
History of successfully coaching novice and age group swimmers
Knowledge/Skills
Passion and enthusiasm for competitive swimming.
Strong organizational skills and attention to detail.
Recognition of the value of every swimmer and the developmental nature of Age Group athletes
Excellent communication and administrative skills.
Expectations
Develop and follow a comprehensive season plan
Deliver a practice with high energy
Assist with groups as needed to support other coaches
Expected to work evenings and some weekends.
Attend staff meetings as scheduled.
Attend all meets age group swimmers are competing in.
The Y is a leading nonprofit for strengthening community, and the nation's largest provider of swimming instruction to increase skills, safety, and confidence of swimmers both in- and out of the water.  Give back to your community, help us empower our swimmers – join us!
Level of Commitment

Full Time

Position Type

Assistant Coach

Level of Team

College (Division I)

Sport

Swimming
Date posted: January 3, 2023
Location: 1601 East Law Lane, Bloomington, IN, USA
with Indiana University Swimming & Diving
Location: Counsilman-Billingsley Aquatic Center (CBAC), East Law Lane, Bloomington, IN, USA
Indiana University is taking applications to fill a volunteer swimming coach position for the 2023-2024 season starting in May 2023. While working under NCAA Division I and B1G Conference rules and regulations, you will have an opportunity to learn all aspects of a Division I Swimming & Diving program in the Big Ten Conference.
Volunteer Coach Requirements
USA Swimming Coaching Certification
Bachelor's Degree
Minimum 2 years of club coaching experience
Volunteer Coach Preferred Prerequisites
Minimum 1 year of collegiate coaching experience
Knowledge of DI NCAA Rules
The candidate must be willing to assist in the following, but not limited to, job responsibilities:
Daily coaching responsibilities
Daily administrative operations
Recruitment of student-athletes to IU
Meet management duties
Video recording & analysis of student athletes
Apparel & Equipment acquisition
Social media promotion of our program and student-athletes
Alumni Connection
Data Analysis
Developing a knowledge base in compliance with Indiana University, B1G, and NCAA rules and regulations
The candidate will also have the opportunity to work at Indiana Science of Swimming Camps & Clinics.