Sports Science Crash Course
Sport Science Crash Course

The resources to learn how everyday coaches and swimmers can apply the training ideas, tools, and tactics elite teams use to swim faster and prevent injuries.

Explore how to separate and analyze every movement in the water, to uncover techniques that promote faster swimming, and those that may be preventing improvements
Improving the underwater phase of a swim is a key component to swimming faster. Here are 5 tips to maximize time underwater.
Learn to maximize the body's full capabilities, to be in peak shape for competition, without risking injury
While most athletes train at 20-30 percent risk of injury, effective load monitoring reduces and keeps this risk below 5 percent.

Recovery is an essential part of the training and racing cycle. Here are 8 tips to help you recover quickly and prepare for the next high intensity effort.

Here's one simple secret to effective swim sets: ALWAYS have a clear purpose and keep it top of mind. Let your goals guide you through every set.

The few weeks, or months, between the end of championships season and the start of the next competition season can be a strange time for many swimmers.

No matter what type of swimmer you are, whether you're a pool or open water swimmer, or you swim competitively or recreationally, increasing your stamina can do wonders for your swimming.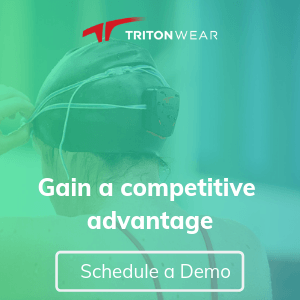 The TritonWear Advantage
Ready to learn how TritonWear can help you achieve ultimate swimming success?
Want to take your swimfandom to the next level?
Subscribe to SwimSwam Magazine!