Sports Science Crash Course
Sport Science Crash Course

The resources to learn how everyday coaches and swimmers can apply the training ideas, tools, and tactics elite teams use to swim faster and prevent injuries.

Explore how to separate and analyze every movement in the water, to uncover techniques that promote faster swimming, and those that may be preventing improvements
2017 World Championship results are in and the data has been analyzed. See why the winners won and what gave them their edge.
Learn to maximize the body's full capabilities, to be in peak shape for competition, without risking injury
No matter what type of swimmer you are, whether you're a pool or open water swimmer, or you swim competitively or recreationally, increasing your stamina can do wonders for your swimming.

The concept of "taper" is sacred in the world of swimming. Who doesn't look forward to it? Even the word itself brings joy, carrying warm connotations of reduced training loads and signaling fast racing on the horizon.

Just as with most things, there are no shortcuts to swimming fast. It takes hard work and a good amount of dedication, both in and out of the water.

As we settle into familiar routines – school and swim practices resuming, and beginning to set our goals for the season and school year ahead. But everyone knows goals are not enough on their own.

Overtraining happens when the body undergoes stress at a faster rate than it can recover. Studies have shown overtraining to increase risks of injury, where most athletes are already training with between a 20-30% risk.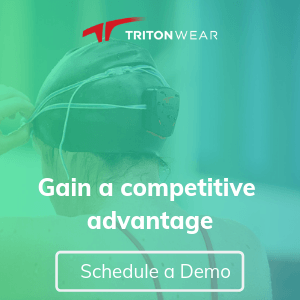 The TritonWear Advantage
Ready to learn how TritonWear can help you achieve ultimate swimming success?
Want to take your swimfandom to the next level?
Subscribe to SwimSwam Magazine!