La victoria de Sjostrom como MVP viene con un bono de $8,000 y que se suma a los $800 que cada nadador de Energy Standard gana por la victoria del equipo.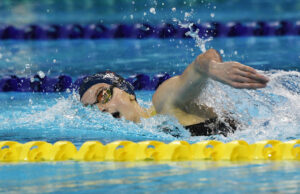 Es probable que McIntosh sea clave para Toronto participando en hasta 6 eventos: 200 libre, 400 libre, 200 mariposa, 200 estilos, 400 estilos y 4×100 libre.

La bebé Sarah comparte cumpleaños con el padre de Franklin y lleva el nombre de una "persona especial" en la familia de su esposo, Hayes Johnson.

La Agencia Internacional de Controles reportó estas violaciones de dopaje y desde entonces han sido entregadas a la Unidad de Integridad del Atletismo.
Widget
Copy and paste the code below into your web editor to embed this category's top swimming stories into your website.
Here's how the widget will display on your site:
Español Swimming News by SwimSwam