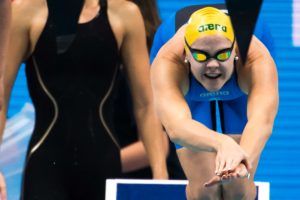 Once-banned Australian swimmer Shayna Jack is entered in the Queensland Championships set to take place later this month.

Energy Standard set an unofficial new world record in the SCM 4×100 mixed medley relay on Saturday with a time of 3:30.94.

Isabella Hindley, Joe Litchfield and Tobias Robinson were all day 2 winners at the 2021 Swim England Winter Short Course Championships.

After ripping a statement-making 50m free victory of 20.40 for a new British national record yesterday, Ben Proud hit a lifetime best in the 50m fly.
Widget
Copy and paste the code below into your web editor to embed this category's top swimming stories into your website.
Here's how the widget will display on your site:
International Swimming News by SwimSwam