We're back with swimming's TopTenTweets presented by Arena, where we round up the best of the swimming Twitterverse.
Featured Instagram Post of the Week:
---
10.
It's been a while since we could say this … IT'S RACE WEEK !!!! Let's GO !!! #ESWIM #JNAT https://t.co/XMlIXXxbnG pic.twitter.com/siNvGKYwLS

— Brett D'Souza (@BrettD_Souza) October 18, 2021
A classic 5-4-3-2-1 to begin practice.
9.
Top 🖐️

Check out SwimSwam's preview on our Men's Swimming & Diving squad ⬇️ https://t.co/GaNRvpBpU9

— UofL Swim&Dive (@UofLswim_dive) October 17, 2021
We love the plug.
8.
Recent meet checklist for Cole Pratt:
✅Gwangju World Championships 2019
✅Tokyo Olympic Games 2020
✅Toronto Titans ISL Playoffs 2021
✅Seton YMCA marshalling bench at the Halloween Howler 2021 before the 100m breast pic.twitter.com/7aJCEs5X2C

— Cascade Swimming (@cascadeswimming) October 17, 2021
Now, this is what you call balance.
7.
I'm going to a concert in the Netherlands! Seeing Beast in Black @BIB_band and Mister Misery! Freaking amped!

— Zach Harting, M.S., OLY (@hartingz) October 14, 2021
In case you were wondering what Zach swam so well during the regular season.
6.
.@TeamUSA Olympians and fellow @FloridaGators Caeleb Dressel and Grant Holloway (@Flaamingoo_) raced each other and this is what happened 😅@USASwimming @usatf (via IG/caelebdressel) pic.twitter.com/RgA500wTwM

— NBC Olympics (@NBCOlympics) October 18, 2021
Ok Grant wins on land, Caeleb wins in the water……. but who would win in a sky battle?
5.
So excited to be selected for a Sports Woman of the year award. Voting is open now!! ✨ https://t.co/CCzGTdqPFf

— Alice Dearing (@alicedearingx) October 17, 2021
Everyone go vote for Alice!
4.
Congrats to our 2021 Hall of Honor inductee, Clay Britt!

Clay's a six-time NCAA individual & relay champion, leading Texas to our first NCAA Team title in 1981! 🤘 Talk about LEGEND! pic.twitter.com/KiVZ8w4Mpt

— Texas Men's Swimming & Diving (@TexasMSD) October 18, 2021
The… beginning of an era.
3.
First through to Week Five… it's Adam and Katya! 🎉 #Strictly@adam_peaty @Mrs_katjones pic.twitter.com/gjPLZcfSJI

— BBC Strictly ✨ (@bbcstrictly) October 17, 2021
The rollercoaster continues.
2.
Untangling your Olympic medals…

Just a typical Wednesday for, @OleksiakPenny eh 🤷‍♀️🥇 #LeafsForever pic.twitter.com/BLw6cZ7tJj

— Toronto Maple Leafs (@MapleLeafs) October 14, 2021
This literally ALWAYS HAPPENS to me… I understand your struggle, Penny…
1.
I wonder if Michael Phelps gets mistaken for me as much as I get mistaken for him? I just had number 5.

— Eli Manning (@EliManning) October 16, 2021
Do you see it? I kinda see it.
Arena Facebook – @ArenaUSA
Arena Twitter – @ArenaUSA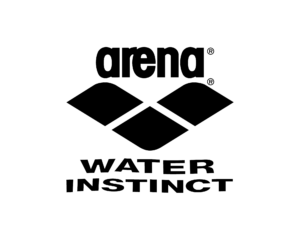 Arena USA is a SwimSwam Partner