We're back with swimming's TopTenTweets presented by Arena, where we round up the best of the swimming Twitterverse.
Featured Instagram Post of the Week:
https://www.instagram.com/p/CFR9d4ZDVE8/
The newest member of the Arena fam, Natalie Hinds!
---
10.
https://www.instagram.com/p/CFZZJ9OgDsa/
When you forget your mask in 2020, you have to make do with what you can.
9.
https://www.instagram.com/p/CFPmLXpD3M1/
Announcing the newest member of Energy Standard?
8.
https://www.instagram.com/p/CFP9MNShIqV/
What sport did you play before you committed to swimming? Let us know in the comments!
7.
We're back! Diving into the 2020/2021 season! #UnleashTheSting pic.twitter.com/Zw3T5OWrK6

— Newmarket Stingrays (@Swim_Stingrays) September 18, 2020
Back and better than ever!
6.
"if Emily has figured out how to use Meet Manager she deserves nothing less than a six-figure salary with full benefits just for that"

Oh, sick burn.

— Paul McC (@paul_mccombie) September 13, 2020
I'd give her a million.
5.
🎉😜🙌🎂 pic.twitter.com/fisaEb80Kr

— Femke Heemskerk (@FemkeHeemskerk) September 21, 2020
Happy Birthday, Femke!
4.
No thank you!!!
3.
https://www.instagram.com/p/CFTCAGNASRc/
#Condors4Life
2.
https://www.instagram.com/p/CFT2eLfgW53/
I mean, its still September, but sure.
1.
Watch how Agnel submerges his chest during the last stroke into his turn. Great example of going faster by doing less. pic.twitter.com/aP14YSwR7y

— Herbie Behm (@SirHerb_the3rd) September 21, 2020
A cool detail of an absolutely iconic 200 freestyle.
Arena Facebook – @ArenaUSA
Arena Twitter – @ArenaUSA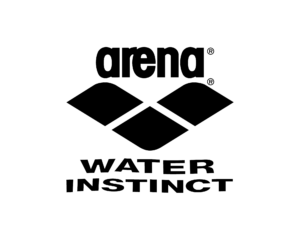 Arena USA is a SwimSwam Partner