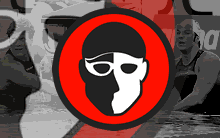 Hopes of the French topping the medal table in Herning, Denmark this weekend at the 2013 European Short Course Swimminh…
With the European Short Course Championships beginning on Thursday we decided to give you a list of eight swimmers to…
Swimming Australia is pleased to announce that Yuriy Vdovychenko will take up the new position of Paralympic Coach at the…
Michigan sophomore Dylan Bosch was honored for winning the Winter National Championship in the 200 fly, as he now leads the nation in that event.
VICTORIA – University of Victoria Vikes alumna Mackenzie Downing was honoured Saturday, Dec. 7 as she was inducted into the…
Indiana's Lindsay Vrooman has been named the Big Ten Swimmer of the Week.
Oakland swimming and diving head coach Pete Hovland announced today the signing of Andrew Binder, Ayrton Kasemets, Janne Markkanen, John Schihl and Seth Timmons to National Letters of Intent during the early signing period. All five student-athletes are committed to enroll at Oakland University and join the swimming and diving team for the 2014-15 season.
Double Worlds bronze medalist Thiago Pereira will be a part
of the Brazilian roster for the 2014 BHP Billiton Aquatic Super
Series.
Nick Thoman has swum two meets in the last 16 months, but he's made them count.
After strong performances at the USA Short Course Nationals, two swimmers from Louisville swept the weekly conference awards. Joao De Lucca took Men's Swimmer of the Week for the fourth time this season, while Cardinal Kelsi Worrell was named Female Swimmer of the Week.
Aboe are the 5 current freshman on the roster at the University of Maryville.