In the early weeks of spring training, swimmers are faced with the challenge of getting back into shape for summer racing. After a solid few weeks of taper, championship meets, and multiple days off from all training, putting in the strength and conditioning that follows can be quite difficult. Let's discuss how you can ramp up your strength and conditioning with vigor and focus. This week, it's all about your cardiovascular fitness.
Conditioning
Swimmers are very familiar with the importance of conditioning—after all, the sport of swimming is truly grounded in conditioning. We train, rest, and race. There are no game-winning goals to score, no choreography to rehearse, and no extra points for style. To be the strongest, fittest, and fastest swimmer you are capable of becoming, you need a solid foundation of cardiovascular fitness.
At the beginning of each season, many swim programs emphasize conditioning in dryland for its cardiovascular and overall fitness benefits. In these early weeks, other forms of training besides swimming can help you get back in shape. This does not mean you should jump heavily into running or other high impact dryland that could lead to injury. It does mean that you can explore things like cardio-based circuits and cycling or spinning. Your coach or trainer can design circuits that develop cardiovascular endurance by including high intensity exercises that keep your heart rate elevated for 30-45 minutes. Play around with your work to rest ratio for these circuits. Start at a 1:1 ratio, then move to 2:1, 3:1 and even 4:1. For example, a 4:1 ratio would mean 40 seconds of work followed by 10 seconds of rest in between exercises. Incorporate bodyweight exercises in these early cardio circuits to condition your body back into your dryland workouts. As you progress, you can begin to add plyometric exercises to the circuits.
Track your Progress
Cardiovascular fitness primes your body to be the most efficient in the pool. It is defined by the ability of the heart and lungs to supply oxygen-rich blood to the working muscle tissues and the ability of the muscles to use that oxygen to produce energy to move. The higher your cardiovascular fitness, the more energy your muscles will have throughout a race. A good way to track your progress in early season conditioning is to measure your resting heart rate on a daily basis. Like any muscle, a well-conditioned heart will grow stronger and contract with greater force. It will be able distribute more blood with each beat, and therefore will not have to contract as often as an untrained heart to deliver the oxygen necessary in a resting state. Measure your resting heart rate the moment you wake up in the morning, before sitting up. Count the number of beats in one minute, and make note of this number. As you get back in shape this number may decrease, indicating improved cardiac efficiency.
Getting Fit Fast
Supplementing early season conditioning in the pool with high intensity cardio-based circuits will help your body respond quickly to training. Hitting the cardiovascular system with two different methods of aerobic conditioning stimulates the large muscle groups and prevents habituation. Indeed, constantly challenging the body with different types of work keeps it from adapting to the same training stimulus and prevents it from reaching a plateau phase. The early part of the season is the most convenient time to hit the dryland harder when there are fewer meets. Getting your fitness up is your main short term goal, such that your dryland may be a little longer and your swim practice a little shorter or the same as usual. At the end of the day, it is important to get the work done and be mentally reinvigorated to work hard. Find the right mindset for you to execute these practices with integrity and you will set yourself up for a great long course season!


BridgeAthletic works with elite professional, collegiate, and club swimming programs to provide a turnkey solution for dryland training.  Led by Nick Folker, the top swimming strength and conditioning coach in the world, our team builds stroke-specific, custom-optimized dryland programs for each of our clients. The individualized workouts are delivered directly to athletes via our state of the art technology platform and mobile applications. Check Nick and BridgeAthletic out as recently featured in SwimSwam.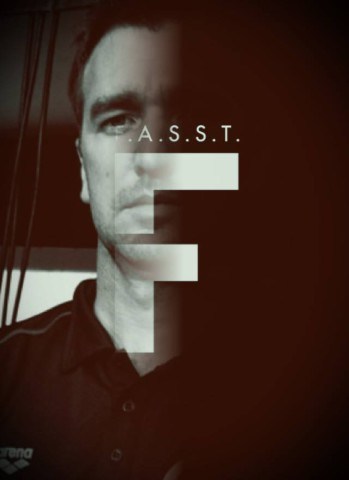 Nick Folker is the Co-Founder and Director of Elite Performance at BridgeAthletic. Nick's roster of athletes includes 35 Olympians winning 22 Olympic Medals, 7 team NCAA Championships and over 170 individual and relay NCAA championships.   Megan Fischer-Colbrie works as the Sports Science Editor at BridgeAthletic.  Megan was a four-year varsity swimmer at Stanford, where she recently graduated with a degree in Human Biology.
The Championship Series by BridgeAthletic is designed to empower athletes with tips from the pros that will help them reach peak performance come race day.  We will be covering competition-focused topics such as nutrition, recovery, stretching, and mental preparation.
Follow BridgeAthletic on Twitter here.
Like BridgeAthletic on Facebook here. 
Courtesy of BridgeAthletic, a SwimSwam partner.