Ingrid Wilm (pictured) has torched her personal best times and scored a staggering 151 points so far in the ISL season for the LA Current.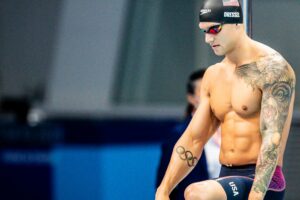 31 percent selected a Michael Phelps 200 back as the hypothetical race they wanted to see, though there's also an appetite for a Caeleb Dressel 200 free.

More than half of readers believe that Regan Smith will be the top scoring female freshman among the four that represented the U.S. in Tokyo.

Three things not to do when when you're strength training in order to get faster in the pool.
Widget
Copy and paste the code below into your web editor to embed this category's top swimming stories into your website.
Here's how the widget will display on your site:
Opinion Swimming News by SwimSwam