Level of Commitment

Full Time

Position Type

Assistant Coach

Level of Team

College (Division I)
Location: Fairfax, VA, USA
with George Mason University
Assistant Coach, Men & Women Swimming & Diving
George Mason University Intercollegiate Athletics invites applications for an Assistant Coach, Men & Women Swimming & Diving. This is a full-time, 12-month position. George Mason University has a strong institutional commitment to the achievement of excellence and diversity among its faculty and staff, and strongly encourages candidates to apply who will enrich Mason's academic and culturally inclusive environment.
George Mason University is a member of the Atlantic 10 Conference (A-10).
Responsibilities:
Teaching and Coaching:
Utilize sound teaching techniques in the conduct of game preparation and practice sessions;
Assist in making strategic decisions in contest situations;
Effectively prepare and organize preseason, in-season, and postseason conditioning programs and practice sessions;
Oversee the strength and conditioning development of the athletes;
Assist the Head Coach in the evaluation of the student-athlete; and
Be aware and maintain a safe and healthy environment for the student-athlete.
Department, University, Conference and NCAA Compliance:
Abide by and promote the aims, goals and objectives established by the Athletic Director and Head Coach;
Abide by and promote the policies, guidelines, rules, regulations and criteria established by the Athletic Director and Head Coach for the student-athlete;
Know, understand, abide by and assure that the student-athletes abide by all the university, A-10, and National Collegiate Athletic Association (NCAA) rules and regulations;
Be aware and abide by the rules of confidentiality (Buckley Amendment);
Follow the administrative procedures established by the university and department policies and procedures manual; and
Assist Head Coach in developing and implementing the overall recruiting strategy to effectively recruit the best student-athlete within the admissions, financial and regulatory constraints established by the university, A-10 and NCAA.
Team Liaison:
Act as team liaison to:
Equipment Office staff to order, monitor and control all team equipment; and
Business Office on program operations, logistics, planning and team travel.
Fundraising:
Participate in fundraising efforts and special events.
Required Qualifications:
Advanced degree or a combination of training and work experience at a level that equates to an advanced degree;
Demonstrated experience coaching at the college level and/or professional experience in the field of swim and dive; and
Must be knowledgeable of and adhere to NCAA, conference and state rules and regulations.
Special Instructions to Applicants
For full consideration, applicants must apply for position number FA857z at http://jobs.gmu.edu by September 4, 2019; complete and submit the online application; and upload a cover letter, resume, and a list of three professional references with contact information.
George Mason University is an equal opportunity/affirmative action employer, committed to promoting inclusion and equity in its community. All qualified applicants will receive consideration for employment without regard to race, color, religion, sex, sexual orientation, gender identity, national origin, age, disability or veteran status, or any characteristic protected by law.
PI112809271
Level of Commitment

Full Time

Position Type

Head Coach

Level of Team

Club
Location: 2625 Patricia Drive, Santa Clara, CA, USA
with Santa Clara Swim Club
The Santa Clara Swim Club is seeking a Head Coach to lead our national group and direct the wet-side of our program. SCSC is a coach driven, board supported program. The Santa Clara Swim Club is a 501(c)3 non-profit organization that has been developing champions since its founding by George Haines in 1951.  His vision to develop world-class individuals through the sport of swimming remains the cornerstone of our program today.
Our team is located in the heart of the Silicon Valley and is home to over 1,000 USA Swimming registered swimmers.  The team trains in multiple locations in Santa Clara County including Santa Clara, Milpitas, and Morgan Hill. Both the Santa Clara and Morgan Hill sites have 50m pools, and the Santa Clara site has a fully equipped dryland room. Most recently, SCSC hosted Futures, Far Westerns, and USA Swimming Pro Series meets.
The Head Coach will be responsible for and direct all levels of programming, including the competitive program and all auxiliary programs. The head coach will also develop and drive a consistent, team-wide coaching philosophy, which is age-appropriate, emphasizing excellence, goal setting, and teamwork. A complete job description is available for interested parties.
This position is a full time position with a highly competitive salary and benefit package.
Requirements
ASCA Level 4 or higher
College degree
Knowledge of Hy-Tek, Team Unify and Microsoft Office
Able to manage a multi-site program and direct staff
Able to recruit and retain top level coaches
Good verbal and written communication skills
High level of honesty and integrity
Maintain current certifications (CPR, Coaches Safety, Background, APT)
Must be able to attend all Board meetings and weekend events/meets
Level of Commitment

Full Time

Position Type

Other

Level of Team

Other
Location: Ohio, USA
with Speedo USA
PRIMARY RESPONSIBILITIES/ACCOUNTABILITIES OF THE JOB: 
This position is based in Ohio and is a remote position.
Swim background necessary.
Sponsorship
Identify and create new team contracts to leverage sponsorships within local swim teams markets
Review details of sponsorship contracts and agreements with Speedo coaches
Review and carryout sponsorship details, event outfitting, event participation with Speedo sales reps and Team Dealers
Carryout sponsorship details, event outfitting, event participation with sponsored teams
Coordinate orders through B2B sponsored team website for equipment for teams attending National meets
Maintain Act!, team sponsorship database, with all Team and Coach contract deliverables, financial responsibilities and coach/team contact details
Assist in forecasting potential promotional items and product needs for Speedo incentive programs
Reference contracts for all outfitting to ensure teams staying within contract allotment
Following up with teams, dealers and reps regarding outstanding orders
Maintain team sponsorship database with order numbers, team notes, remaining support allowance
Coordinate all Team sales details with AE and Team Dealer, yearly
Present contracts in person to decision makers, ensuring all parties understand obligations in full and how they will be fulfilled
Review contracts regularly ensuring obligations are being met by all parties
Effectively manage the travel budget to optimize team visits and swim meet responsibilities
Present product line to Teams yearly to confirm outfitting which should be shared with Team Dealer
Manage all account details (daily orders, stocking programs, credits, returns) for selected accounts within territory
Work with AE, Team Dealer and Sports Marketing Manager to identify new Teams
Review all aspects of Speedo sponsorship programs, contracts and teams / coaches under agreement with Team Dealers
Coordinate with Sales Rep and Sports Marketing Manager to manage information, sponsorship and promotional programs with Team Dealer Ambassadors
Walk the pool deck making contact with coaches, athletes and event personnel
Maintain a professional appearance at all events and meetings
Event fulfillment
Attend industry events, National/Local swim meets and tradeshows
Work with selected accounts and sales reps at various events to promote brand
Organize involvement of Speedo Team Dealers and sales reps to maximize Speedo exposure and sales
Assist with on-site booth set-up, merchandising and restocking
Oversee Speedo sales reps and Team Dealer's event booths, sales specials, on-hand inventory and team interaction
Work with Athlete Coordinator to organize on-site athlete appearances and leverage appearances in the local competitive swimming community
Coordinate local market promotions linked to events and clinics
Coordinate Speedo role with organizing committee to maximize brand presence
Coordinate with AE on local marketing promotions linked to events and clinics
Product
Liaison to athletes and coaches in development and testing
Link to merchandising department on technical product development and feedback from the field
Coordinate branding and launch of new product with respect to athletes, teams, coaches, events and dealers
Assist in forecasting potential promotional items and product needs for Speedo incentive programs
Level of Commitment

Full Time

Position Type

Other

Level of Team

Other
Location: Atlanta, GA, USA
with Pool Management Group
The Pool Management Group is hiring for positions in Atlanta, San Antonio and Savanah.
Candidates should have:
Aquatics and pool experience
Ability to work effectively in a fast paced environment working long, hard hours in the spring and summer
Excellent time management skills with ability to juggle multiple tasks
Experience interfacing with customers and potential customers
Ability to communicate effectively, both verbally and in writing
Desire and ability to be coached by our leadership and use our proven processes
Desire to make commercial swimming pool management your long term career
New team members will be trained in The Pool Management Group methods, standards, and operational processes and will utilize our proven methods and tools (admin, operations, technology, HR, lifeguard hiring and training and more).
Level of Commitment

Full Time

Position Type

Assistant Coach

Level of Team

College (Division I)
Location: 520 North Main Street, Meadville, PA, USA
with Allegheny College
Allegheny College, a member of the NCAA Division III and North Coast Athletic Conference (NCAC), is currently seeking applications to fill an Assistant Men's and Women's Swimming and Diving Coaching position. This is a full-time, twelve-month position that includes comprehensive benefits and a competitive salary.
A Bachelor's degree is required; however a master's degree is preferred. Duties and responsibilities include, but are not limited to: Assist head coach with the organization and direction of all aspects of a competitive swimming and diving program. Specific responsibilities include identification and recruitment of athletically and academically qualified student-athletes; regular practice sessions and meet preparation; and assisting with overseeing the administrative process for team travel, program budgets, fundraising, public/alumni relations and promoting the philosophy and objectives of the Department of Athletics and Recreation. The successful candidate should also understand the Division III philosophy and thrive in an extremely motivated, team oriented atmosphere. Event management and other responsibilities will also be assigned by the Athletic Director.
As one of the nation's oldest liberal arts colleges, Allegheny College celebrated its bicentennial in 2015. A selective residential college in Meadville, Pennsylvania, north of Pittsburgh near Lake Erie, Allegheny is one of 40 colleges featured in Loren Pope's "Colleges That Change Lives." Allegheny College is known nationally as a place where students with unusual combinations of interests, skills and talents excel. In its 2018 rankings, U.S. News & World Report recognized Allegheny among the top six Most Innovative national liberal arts colleges in the country. In its 2019 rankings, U.S. News & World Report recognized Allegheny among the top 30 most innovative national liberal arts colleges in the country.
The Chronicle of Higher Education ranks Allegheny as one of the best colleges in the nation to work for, specifically in the areas of compensation and benefits. Allegheny has a total undergraduate enrollment of just under 2,000 with students from 46 states [plus AE, AP, DC, GU, PR, VI] and 65 countries. The College's picturesque location is ideal for outdoor recreation, with eight freshwater lakes, ski areas and recreational opportunities all within easy reach.
Allegheny College is an Equal Opportunity Employer with a strong commitment to diversity, inclusion, and equity. Women, veterans, individuals with disabilities, and members of other underrepresented groups are highly encouraged to apply. Allegheny does not discriminate on the basis of race, color, religion, gender, gender identity, gender expression, sexual orientation, age, or national origin.
Visit our web site at www.alleghenygators.com
Level of Commitment

Full Time

Position Type

Assistant Coach

Level of Team

College (Division I)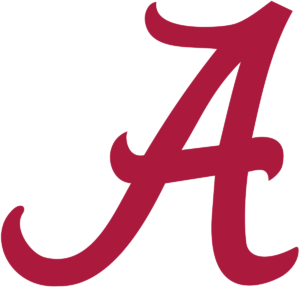 Location: 415 Paul W Bryant Dr, Tuscaloosa, AL 35401, USA
with University of Alabama
The University of Alabama is seeking a qualified candidate for the Volunteer Assistant Swimming Coach Position. The Volunteer Coach will assist the coaching staff with:
Coaching responsibilities during practice
On-campus recruiting
Swim camps and clinics
Other administrative work, as needed
Desired Qualifications/Skills
Lifeguard, CPR, First-Aid, and USA Swimming Coaching Certification (or willingness to obtain)
Knowledge of NCAA Division I and SEC compliance and conference rules
Excellent interpersonal and organization skills
Eagerness to learn
Level of Commitment

Full Time

Position Type

Other

Level of Team

College (Division II)
Location: 580 East Main Street, Spartanburg, SC, USA
with Converse College
The graduate assistant for Swimming will serve as the primary contact for the on-campus pool and will assist the Head Coach with other duties as assigned.
Duties include assisting Head Coach with planning practice, monitoring study hall, managing on-campus pool facility, hosting home meets, and serving as primary contact for high school and club programs. Minimal travel is required.
QUALIFICATIONS
Undergraduate degree.
Prior experience as a intercollegiate swimmer and/or coaching experience.
Strong communication and organization skills.
Experience using System 6 timing equipment.
Level of Commitment

Full Time

Position Type

Other

Level of Team

Club
Location: 325 Rawlinson Road, Rock Hill, SC, USA
with Upper Palmetto YMCA
Rock Hill Aquatics Center – Rock Hill, SC
OUR CULTURE:
Our mission and core values are brought to life by our culture. In the Y, we strive to live our cause of strengthening communities with purpose and intentionality every day. We are welcoming: we are open to all. We are a place where you can belong and become. We are genuine: we value you and embrace your individuality. We are hopeful: we believe in you and your potential to become a catalyst in the world. We are nurturing: we support you in your journey to develop your full potential. We are determined: above all else, we are on a relentless quest to make our community stronger beginning with you.
POSITION SUMMARY:
The Branch Manager/Lead Site Coach reports directly to the Regional Vice President and ultimately the COO. This position is responsible for the supervision and direction of their Branch and swim team programming at their branch with guidance from the Regional VP. This individual will have the direct coaching responsibility for the senior training groups at their assigned YMCA site branch, and shall support the Membership Coordinator, the Aquatics Director and other YMCA staff with the fulfillment of the Mission, Vision, and goals of the YMCA and the Upper Palmetto YMCA RAYS Swim Team.
In coordination with support staff, responsible for the overall management, direction, leadership, and maintenance of the facility.

Manage, recruit and schedule all facility and program staff. Provide annual, or as needed, evaluations and training for all staff. Ensure the appropriate staff holds current CPR and First Aid certifications.

Promote/market and maintain all programs of the branch to include personal training.

Ensure adherence of all YMCA Policies and Procedures by all Aquatic Center staff to include member/client assistance.

Promote, grow and retain memberships of the branch.

In conjunction with support staff, responsible for the maintenance, cleanliness and upkeep of the entire facility.

Provide leadership in fundraising for the branch, to include the Annual/Capital Campaign. Promote the Aquatic Center as a venue for swim events to local, regional, and national audiences.

Prepare, execute and evaluate the facility's annual budget. Assure achievement of branch budget goals.

Act as a contributing member of the UPYMCA leadership team.

Provide guidance and support to all UPYMCA staff in improving customer service to our members and guests especially in aquatics.

Other duties as assigned by the COO.

Follow the YMCA mission: To put Christian principles into practice through programs that build a healthy spirit, mind and body for all.
Swim Program Supervision
Provide vision, leadership, and direction to the competitive programs of the Upper Palmetto YMCA RAYS Swim team within the parameters and philosophy of the YMCA.

Supervise, manage, and develop the part-time assistant coaches of the Upper Palmetto YMCA RAYS Swim team at all Swim Team site location.

Maintain open communication with all YMCA Aquatics staff members.

Work with Membership Coordinator and Aquatics Director to establish annual program goals and lead all staff at your site in accomplishing these goals.
Direct Coaching Responsibilities
Plan, prepare, and conduct team practices in accordance with program objectives, guidelines, and policies.

Swim meet attendance as assigned.

Prepare and submit all swimmers entries on Team unify to be checked by Meet Director.

Maintain swimmers' attendance records each season.

Maintain practice log and/or skill review list for each training group.

Make decisions regarding training group placements or changes.

Assist in organizing extracurricular practice group activities.
Secondary Coaching Responsibilities
Serve deck assistant role with other training groups as assigned.

Serve in substitute role as assigned to cover other training groups.

Coach seasonal competitive programs as assigned.
Parent Communication and Education
Work with coaching staff in coordinating and directing parent education program.

Facilitate communication between parents and other coaches in situations where there are concerns or complaints.

Be available to speak with parents before practice and during office hours.

Be prompt and professional in returning all RAYS-related telephone calls.

Consult with parent(s) regarding training group changes.

Be present at the Parents' Meeting at the start of each new swim season.

Conduct periodic Parent / Coach Conferences as necessary.
Supervisory and Administrative Responsibilities
Plan and schedule all age group practices including lane rental, schedule, etc.

Help in the organization, planning, and scheduling of all team travel involving the swim program.

Lead yearly performance evaluations with part-time staff.

Participate in recruitment and retention efforts particularly with regard to area summer league teams.

Maintain excellent relations with site Aquatic Directors.

Maintain assigned office hours.

Organize and run weekly key staff meetings and monthly all staff meetings.

Responsible for inputting all swimmer registration information into membership services.

Perform regular and rotating administrative duties as assigned.

Work with gathering and publishing articles and news for the weekly group/team emails.

Performs special projects as assigned.
Other Responsibilities
Attend the YMCA LDS Leadership Development Series.

Attend at least one educational coaching clinic or seminar yearly.

Be a positive role model for young people by demonstrating YMCA values and a work ethic that promote success.

Abide by the YMCA of the USA Swimming and Diving, ASCA, and USA Swimming Code of Ethics.

Make professional contributions to the sport at the local or national level (i.e. YMCA Aquatics Cabinet, committee work within the LSC).

Remain current on all necessary certifications needed to coach.

Participate in swimmer recruitment and retention efforts when assigned.

Attend team activities when assigned.

Miscellaneous responsibilities as assigned.

Act as a primary responder in case of injury, accident, or illness in the pool area and provides backup to lifeguard as needed in emergencies and crowd control. 
Lead Site Coach
Education or personal experience specific to competitive swimming

Coaching experience with competitive swimming

Safety training for coaches and/or Lifeguard Certified (If you do not currently have must obtain within 30 days of hire or at first available training)

Adult, child and infant CPR, Community First Aid, Oxygen, and Bloodborne pathogens (If you do not currently have must obtain within 30 days of hire or at first available training)

Foundations of Coaching 101 (If you do not currently have must obtain within 30 days of hire or at first available training)

Principles of YMCA Competitive Swimming (If you do not currently have must obtain within 30 days of hire or at first available training)

Must exhibit a stable temperament and a high degree of maturity.

Ability to communicate with people of all levels

Have a positive attitude and desire to achieve the mission of the Upper Palmetto YMCA

Walking, carrying, sitting, seeing, hearing, crouching, lifting (25 pounds), pushing, kneeling, standing and speaking
Branch Manager
Bachelor's degree (strongly preferred)

Outstanding supervisory and leadership skills

Ability to maintain confidentiality

Strong public relation and interpersonal skills; excellent language/

Communication/organizational skills

General clerical and computer skills

Ability to control, balance and record financial transactions

Strong ability to learn new software programs

Possess a number of technical skills and have experience in a wide

 

range of physical activities

Must have knowledge required for management of facilities, equipment,

 

resources, programs and staff

Must have knowledge required for maintenance and upkeep of facility and equipment

Ability to adapt to changing needs and circumstances

Current CPR and First Aid certifications

Carrying, sitting, seeing, hearing, speaking, running, crouching, lifting (25 Lbs.), and walking.
Salary based on experiences. YMCA experiences preferred by not required
Level of Commitment

Part Time

Position Type

Assistant Coach

Level of Team

Club
Location: Hinsdale, IL, USA
with Hinsdale Swim Club
The Hinsdale Swim Club, a year-round swim club that has operated for over 60 years, is seeking qualified applicants for the position of Age Group Assistant Coach. The Hinsdale Swim Club trains in Hinsdale, Oak Brook and Burr Ridge. The ideal candidate is passionate about the sport of swimming, is focused on swimmer development and loves children. The candidate will be an assistant coach of our developmental and competitive age group swimmers ranging in age between 6-12 years old. This position will require working late afternoon/evening hours on weekdays, and morning/afternoon hours on weekends, including extended weekend hours on meet weekends.
Qualifications/Expectations:
Previous coaching experience
Maintain the safety and background check requirements required to be a USA Swimming coach member
A thorough knowledge of competitive swimming and stroke mechanics to coach developmental swimmers
Enthusiastic, energetic, positive role model, team-oriented, dependable, good communicator
Availability to work evenings and weekends
US Citizen or visa authority to work in the USA
Level of Commitment

Part Time

Position Type

Other

Level of Team

Other
Location: 22149 Davis Drive, Sterling, VA, USA
with SwimBox
SwimBox Instructors work one-on-one with competitive adults & age group swimmers, triathletes, and adult learn to swim clients. All of our lessons incorporate video analysis to give the client different view points and grasp a better understanding of their stroke and the changes we're making and why. All of our lessons take place in an endless pool. SwimBox Instructors work anywhere from 10-30 hours a week.  They manage their own calendars/clients and are required to correspond with their clients via email and phone.
Level of Commitment

Full Time

Position Type

Other

Level of Team

Club
Location: 2710 Market Street, Wilmington, NC, USA
with YMCA of Southeastern North Carolina / Cape Fear Aquatic Club
YMCA of Southeastern North Carolina
Position: Swim Coach
Full time with Benefits ($28,500-$34,000)
Part time without Benefits (salary commensurate with experience)
Effectively communicate the mission, vision and the values of the YMCA of Southeastern North Carolina
Ensure the swim team complies with YMCA standards and methods of operation
Ensure the swim team complies with USA Swimming standards and methods of operation
Integrate member-service and engagement strategies into all interactions with parents to ensure positive team recruitment and retention
Promote, build and expand the program enrollment and participation and support all YMCA programming.
Support, develop and show measure success at coaching groups for intro groups and assisting with age group swimmers and senior swimmers with the team director to identify direction and objective for each group. (please visit website for more group information at see www.capefearaquaticclub.org)
On Deck Coaching responsibilities will start at 4:00PM and end at 8:00PM Monday – Friday
On Deck Coaching responsibilities will start at 6:00AM and end at 10:00AM Saturday
On Deck Coaching summer hours will vary pending pool space and availability.
Assist with the mentoring of the part time staff remaining consistent with Head Coach's ideology.
Attend swim meets that include the participation of swimmers that you coach. 1-2 weekend a month outside of championship season.
Attend and support team activities' that may be outside of the on deck coaching realm
Attend monthly coach's meeting and share best practices
Attend monthly committee meeting when requested to do so
Be visible to coaches, parents and members
Take attendance at each practice
Maintain a workout log for each training group and log all workouts into log books daily
Complete swim meet entries in a timely manner taking into consideration the individual needs of each swimmer entered in the meet
Develop a season plan inclusive of swim meets, team building activities, parent communication and goals that you expect to achieve for each group
Coordinate goal meeting with each swimmer and align coach/swimmer goals for the season
Ensure Coach Certifications are current
Develop and maintain a dryland program that includes age-appropriate that will help in each swimmer's core strength and development
Communicate effectively with the administrative staff, coaches, parents and swimmers
Respond to all coaching staff, parent member and community inquiries and concerns regarding the team with 24 hours
Communicate swim team information, changes and needs in a timely manner to the supervisor and branch staff
Communicate any time-off that does not fall within the traditional coaching time off ( 1 week in April and 2 weeks in August )
Assist with team tryouts and new swimmer evaluations and the ability to accurately assess individual swim levels for training purposes
Take lead role in fund raising for CFAC's annual team events

Pier 2 Pier
Swim-a-thon

Works with the volunteer parent board, especially in coordination parent communication and transparency
Assist with coaching needs with our Home school group,summer swim team and masters groups.
To develop our pre-comp swim program
All other duties assigned
QUALIFICATIONS (ALSO CALLED ENTRY REQUIREMENTS OR KNOW HOW):
Swim Coach (Qualifications):
Minimum age of 21
Minimum 3 year prior coaching experience and program development as a USA Swimming certified coach
Must be in current and in good standing on all USA Swimming coach membership requirements, safety and background check requirement
Bachelor's degree in a related field from an accredited university or equivalent preferred
ASCA Level 1 certification required, (ASCA Level 2 Certification or higher preferred)
High level of competitive swimming experience, ( NCAA Division 1 athlete or higher preferred )
Working knowledge of Hy-Tek Team Manager and Team Unify
Excellent written and verbal communication skills.
Strong knowledge of stroke technique progression, dryland, training progression and taper strategies
Ability to communicate proper stroke technique instruction and development, dryland conditioning, and taper strategies for all level of swimmers
Be able to constructively take criticism from both peers and directors
Maintain a neat and professional appearance at all times
Strong core values that includes honesty, integrity, hard work, teamwork, patience and respect
Must have reliable transportation
Safety Certifications: Current CPR Certification, First Aid (or Lifeguard) Certification, and Safety Training for swim coaches (available at org). (or within 30 days)
USA Swimming requirements: Athlete Protection Training (Safe Sport), Background Check through the USA Swimming background check provider, and Foundations of Coaching. (or within 30 days)
Principles of YMCA Competitive Swimming and Diving Certification (preferred or completed within 90 days from date of hire).
Level of Commitment

Full Time

Position Type

Assistant Coach

Level of Team

College (Division I)
Location: 639 Howard Road, West Point, NY, USA
with Army West Point Athletics
Job Description:
The U.S. Military Academy, an NCAA Division I Institution and member of the Patriot League invites applications for the position of Assistant Swim Coach. This is a 12-month, full-time position reporting directly to the Head Coach.
The Assistant Swim Coach is responsible for aiding the Head coach in assigned areas of the Swim program. Responsibilities include but are not limited to:  identifying and recruiting qualified candidates to Army West Point Swim program to include frequent national travel, organizing and implementing on-campus visits, conducting practices and individual workouts, organizing and running camp/clinics, engaging with alumni and other administrative tasks assigned by the Head Coach.
Candidates must possess highly professional mannerisms, moral and ethical character, and demonstrate a high work rate. This individual must possess exemplary communication skills both written and verbal, in addition to being able to work well with a variety of people.  This individual must be knowledgeable of, and adhere to NCAA rules, and fully support the mission of the United States Military Academy.
Qualification Requirements:  Bachelor's degree required. Ideal applicants shall possess collegiate level swimming experience, along coaching at a competitive level. Candidates must be passionate about recruiting and have a strong desire to be part of an energetic and innovative staff. Strong social media, organizational, communication, and computer skills are required.
Level of Commitment

Full Time

Position Type

Head Coach

Level of Team

College (Division I)
Location: Eastern Michigan University, Oakwood St, Ypsilanti, MI, USA
with Eastern Michigan University
PRINCIPAL DUTIES and RESPONSIBILITIES
Adhere to any and all NCAA, Mid-American Conference and Eastern Michigan University policies, rules, regulations, and operational procedures.
Organize and direct all activities of the women's swimming program.
Counsel and advise student-athletes with academic or personal problems.
Direct the recruitment of prospective student-athletes to Eastern Michigan University.
Supervise assistant coach and any non-coaching, sport-specific personnel.
Determine the amount and quality of equipment and supplies to be ordered.
Manage the scheduling of athletic contests.
Monitor all expenditures associated with the women's swimming budget.
Perform various community services functions such as clinic and speaking engagements.
Perform fundraising activities.
Instruct varsity credit classes, as assigned by the Department.
Perform related departmental duties as required.
QUALIFICATIONS
A Bachelor's degree is required.
Three years' experience (i.e., recruitment, scheduling, fund raising, and training) in the assigned sports program is required.
Knowledge of NCAA policies necessary.
Level of Commitment

Full Time

Position Type

Assistant Coach

Level of Team

College (Division III)
Location: 1184 West Main Street, Decatur, IL, USA
with Millikin University
Millikin University seeks an Assistant Swimming and Triathlon Coach. This is a 12-month administrative position reporting to the Director/Head Coach of Swimming and Triathlon. This position provides leadership for the day-to-day training and development of the men's and women's swim teams, as well as the women's triathlon team; provides leadership and serves as a role model to student athletes; assists with the recruitment and enrollment of undergraduate students; and must have the ability to work independently to achieve institutional and divisional goals and objects. You may view a complete position description at www.millikin.edu/employment.Primary Responsibilities as Assistant Swimming and Triathlon Coach:

1.Provide leadership for the recruiting and retention of quality student athletes.

2.Coach and teach skills and tactics necessary for a successful swimming and triathlon programs.

3.Conduct camps and clinics to promote the University and the athletic programs.

4.Ability to positively interact with media, alumni and friends of the University.

Primary Responsibilities:

1. Recruit quality athletes to the swimming and triathlon programs. Create a positive team culture that leads to success. Foster good relationships with the local high school swim coaches and the triathlon community. 2.Responsible for assisting with and leading the organization of practices, monitoring academic progress of the student-athletes, swimming and triathlon meet day management and strategy, adhere to the budget and fund raise money for specific needs of the team.

3.Comply with all applicable Millikin University, CCIW and NCAA rules, regulations and policies.

Other Duties:

1.Other duties as assigned by the Director of Athletics.

2.A second duty may be assigned dependent upon on the candidate's strengths and experience.

Qualified applicants should submit a cover letter, resume and contact information of three professional references to millikin.edu/employment. Review of applications will begin immediately and continue until the position is filled. Employment and first day of work is contingent upon successful completion of a background check. Millikin University is an equal opportunity employer. Candidates from traditionally underrepresented groups in this field are encouraged to apply. Beyond meeting fully its legal obligations for non-discrimination, Millikin University is committed to building a diverse and inclusive community where members from all backgrounds can live, learn, and thrive. Millikin offers a competitive salary and full benefit package.
Minimum Position Qualifications:
• Bachelor's degree required.
• Successful swimming history and coaching experience preferred
• Well-developed administrative skills and attention to detail
• Experience with community relations, fundraising and related activities.
• Exceptional communication skills required.
• A commitment to the NCAA Division III rules, regulations and philosophy.
Level of Commitment

Full Time

Position Type

Head Coach

Level of Team

College (Division II)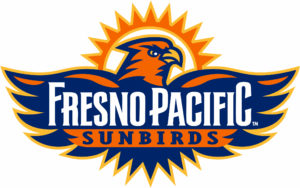 Location: 1717 South Chestnut Avenue, Fresno, CA, USA
with Fresno Pacific University
The Head Men's and Women's Swimming & Diving Coach reports to the Director of Athletics and is responsible for all phases of a highly competitive NCAA Division II swimming & diving program including, but not limited to, practice and meet preparation, recruiting, hiring and supervision of assistant coaches, budget management, alumni and public relations, and adherence to the rules of the NCAA, the Conference and Fresno Pacific University. The head coach must be committed to student-athletes' academic, personal, athletic and spiritual growth and development, and demonstrate the ability to successfully recruit and motivate NCAA Division II student-athletes.
Essential Functions:
Culture
• Be in agreement with the university's Confession of Faith, have a personal commitment to Jesus Christ as Savior and Lord, be active in the life of the church and live a life consistent with a commitment to the Lordship of Christ.
• Embrace the mission, vision and values of Fresno Pacific University.
• Be Christ-centered in all areas while working with staff, faculty, students and guests.
Service
• Develops and maintains a swimming & diving program that is athletically competitive within NCAA Division II.
• Works to maintain an atmosphere within the swimming & diving program that is consistent with the mission of Fresno Pacific University, including the active demonstration and modeling of a personal relationship with Jesus Christ.
• Operates the program within the mission, policies, bylaws, regulations, and interpretations of Fresno Pacific University, the Department of Athletics, and the NCAA Division II.
• Actively engages the members of the program in meaningful and impactful community service and community engagement.
• Actively guides and mentors student-athletes into successful life patterns and choices including those represented by the faith and life commitments of the University.
• Actively supports and monitors the academic progress of student-athletes, including a commitment to a graduation rate of at least 15% greater than the general student body or up to 90% and a team GPA of 3.0.
• Is responsible for all administrative aspects of the program including scheduling, off-season conditioning, program equipment, program budget, and the direction of FPU-identified athletic/sport camps.
• Oversees, organizes, and conducts effective practice sessions including sessions involving individual work.
• Oversees, organizes, and conducts an effective recruitment strategy that, in good faith, focuses on student-athletes who are eligible within NCAA Division II and who understand and agree to abide by the faith and life commitments of the University.
• Actively supports and engages in fundraising efforts for the program, the Sunbird Club, and other FPU fundraising efforts as needed.
• Engages in the promotion of the University, the Department of Athletics, and the program as requested by the Athletics Communications Office, the Director of Athletics, or the University President.
• Works in support of FPU staff, faculty, and administration in all areas including facilities, athletics administration, athletics communications, sports medicine, student life, and academic efforts.
• Attends Department of Athletics meetings and major events (e.g. department meetings, workdays, athletics professional development sessions, Athletics Hall of Fame Banquet, Sunbird Golf Classic, End-of-Year Athletic Awards Celebration).
• Demonstrates a professional commitment to involvement in local, regional, and national program-related organizations as needed or possible.
• Facilitates the provision of all information necessary to determine prospective student-athlete eligibility.
• Provides complete off-campus contact and evaluation request logs and forms and monitors the permissible number of contacts and evaluations per NCAA bylaws.
• Provides complete and accurate expense reports, and follows all University and Department of Athletics financial procedures.
• Ensures team's compliance with NCAA rules related to playing and practice seasons including monthly athletically-related activity logs.
• In cooperation with the Associate A.D., monitors the scheduling process, verifying that the schedule meets NCAA and Conference scheduling requirements.
• Follows the established process for renewal and non-renewal of athletically-related financial aid.
• Ensures that student-athletes and assistants abide by the University's ethical conduct and sportsmanship requirements.
• Responds to requests for information from athletics administration in a timely manner
• Other duties as assigned.
Qualifications:
Required
Demonstrated personal Christian faith and commitment to the Christian mission of the university
Bachelor's degree from an accredited institution.
Previous successful coaching experience within the sport of swimming.
Strong organizational and administrative skills
Expressed commitment to NCAA legislation and compliance
Proven commitment to athletic and academic success.
Strong communication and interpersonal skills.
Preferred
Previous successful NCAA coaching experience.
Master's degree from an accredited institution.
Demonstrated success in recruiting at the collegiate level