Level of Commitment

Full Time

Position Type

Head Coach

Level of Team

College (Division I)

Sport

Diving
Date posted: May 23, 2022
Location: Harrisonburg, VA, USA
with James Madison University
Women's Diving Coach
James Madison University, a Division I member of the NCAA is seeking a Women's Diving Coach to work within a highly competitive program. This is a full-time position with a comprehensive benefits package.
Duties and responsibilities include but are not limited to:
Manage the diving portion of JMU Swimming & Diving in coordination and under the guidance of the head coach consistent with the goals of the university and shared goals/vision of the staff.
Engage in professionally responsible and values-based coaching to nurture, lead and develop the complete high-achieving student­ athlete academically, athletically and socially.
Possess a thorough knowledge of the sport of diving and coaching strategies to develop talent to NCAA caliber and champion level athletes.
Develop a recruiting plan to identify and recruit successful student-athletes whose talents and abilities align with the goals of the university, Athletic Department, and Swimming and Diving program.
Recruit, retain and graduate academically successful student­ athletes throughout their tenure at James Madison University.
Work and communicate effectively with administration, support staff, alumni, other programs' coaches within this and other university athletic departments.
Exhibit and practice a knowledge, understanding, and application of all NCAA and JMU rules and regulations.
Required qualifications:
Bachelor's Degree.
Experience as a collegiate athlete.
Successful experience as a diving coach.
Demonstrated ability to be a positive role model, leader, teacher, and coach through previous experiences.
Demonstration of proactive, effective and thoughtful interpersonal communication skills along with the ability to work with diverse groups, coaches, administrators, staff and students.
Functional computer and social media skills.
Commitment to always represent JMU and the program in the highest professional manner.
CPR, First Aid, and AED certified subsequent to hiring.
Preferred qualifications:
Master's Degree.
Division I college coaching experience.
Previous experience creating and implementing a college recruiting plan.
To learn more and to apply, go to joblink.jmu.edu and reference posting F1886, or go directly to https://joblink.jmu.edu/postings/12041. Salary is commensurate with experience. Review of applications will begin 6/3/2022.
James Madison University is committed to creating and supporting a diverse and inclusive work and educational community that is free of all forms of discrimination. This institution does not tolerate discrimination or harassment on the basis of age, color, disability, gender identity or expression, genetic information, national origin, parental status, political affiliation, race, religion, sex, sexual orientation or veteran status We promote access, inclusion and diversity for all students, faculty, staff, constituents and programs, believing that these qualities are foundational components of an outstanding education in keeping with our mission. The university is interested in candidates whose experience and qualifications support an ongoing commitment to this core quality Anyone having questions concerning discrimination should contact the Office for Equal Opportunity: (540) 568-6991.
Level of Commitment

Full Time

Position Type

Other

Level of Team

College (Division I)

Sport

Swimming
Date posted: May 21, 2022
Location: Ball State University, W University Ave, Muncie, IN, USA
with Ball State Swimming & Diving
This position serves as the graduate assistant swim coach for the men's & women's swimming/diving program. The graduate assistant swim coach will gain experience in all areas of program management including but not limited to coaching of swim practices and meets, meet preparation & management, recruiting, student-athlete development and mentoring, as well as administrative responsibilities.
About the GA Program:
A graduate level student must have completed the bachelor's degree before the beginning of the semester or term in which the graduate assistantship begins.
Students must receive and maintain a minimum cumulative graduate grade point average (3.000 for master's level coursework).
Graduate assistants are generally appointed for 2-year terms.
Full-time graduate assistants receive full tuition remission for fall and spring semesters. Basic graduate tuition and, where applicable, non-resident tuition will be covered 100%. Graduate assistants are responsible for paying the student services fee and any applicable program and course fees
The graduate assistant is provided a $7,500 annual stipend is awarded as part of this position.
The successful candidate will be required to commit up to 20 hours per week on average over the academic year to fulfill coaching responsibilities.
Level of Commitment

Full Time

Position Type

Aquatics Staff

Level of Team

Other

Sport

Swimming
Date posted: May 20, 2022
Location: 9 Cody Road, Freedom, NH, USA
with Camp Cody
Dates: June 7th – August 13th, 2022. LIFEGUARD TRAINING JUNE 3rd – JUNE 6th if needed
The position generally would report to the Waterfront Director. Although in large camp operations, this position may report to a director or supervisor of a specified waterfront such as a pool or lake director. 
Responsibilities
To further the mission of the camp by providing supervision and ensuring a safe environment at the camp's waterfront activities. Assist in the management to the physical operation of the waterfront facilities and equipment.
All employees must be fully vaccinated against COVID-19 (novel coronavirus) prior to beginning employment.
Essential Job Functions:
Assist in the direction, supervision, and organization of campers in their living cabin or unit, within activities and throughout the camp in order to meet the intended camper outcomes.

Apply basic youth development principles in working with campers through communication, relationship development, a respect for diversity, involvement and empowerment of youth.

Assure campers are properly supervised at all times.

Be aware of and implement safety guidelines.

Participate in the development and implementation of program activities for campers within the mission and outcomes.

Supervise and guard all waterfront activities

 

Provide surveillance during aquatic activities to help prevent and manage injuries.

 

Provide rescues as needed.

Utilize first aid and CPR and other emergency management services as needed.

 

Understand and implement appropriate response to changes in water conditions or weather conditions affecting the waterfront.

Evaluate aquatics abilities of campers and staff.

Assist waterfront instructional staff in program areas such as swimming and boating.

 

Ensure campers and staff follow safety procedures while in their program activity.

Act as reference in waterfront activities.

Assist in the delivery and supervision of all water activities and special events at the waterfront.

Assist in the management and care of the physical facilities and equipment in the waterfront program area

­

Conduct daily check of area and equipment for safety, cleanliness, and good repair.

Clean waterfront area daily keeping it free of hazards and debris.
Other Job Duties:
­  Participate enthusiastically in all camp activities, planning and leading those as assigned.
­  Participate as a member of the camp staff team to deliver and supervise evening programs, special events, overnights, and other all-camp activities and camp functions.
­  Assist in the planning of any special events on or near the waterfront.
Relationships:
Waterfront Specialists often have direct relationships with the counseling staff and may actually serve as a counselor with a camper group when not on duty at the waterfront.  Most often the health care and emergency plan outlines the relationship between the health care staff and the waterfront staff for emergency management and care.
Qualifications:  (Minimum qualifications and experience)
­  Current certification in lifeguard training or equivalent.
­  Current certification in first aid and CPR. Advanced certification may be required based on camp location and site of delivery of aquatic programs.
­  Prior experience at a waterfront similar to the camp.
Knowledge Skills and Abilities:
­  Training and experience in waterfront activities that are offered at the camp.
­  Desire and ability to work with children outdoors in the water.
­  Knowledge and prior use of a powerboat as used for water rescues.
Physical Aspects of the Position:
­  Ability to communicate and work with groups participating (age and skill levels) and provide necessary instruction to campers and staff.
­  Ability to observe camper behavior, assess its appropriateness, enforce appropriate safety regulations and emergency procedures and apply appropriate behavior-management techniques.
­  Ability to observe staff behavior, assess its appropriateness, enforce appropriate safety regulations and emergency procedures, and apply appropriate management techniques.
­  Visual and auditory ability to identify and respond to environmental and other hazards related to the activity.
­  Physical ability to respond appropriately to situations requiring first aid. Must be able to assist campers in an emergency (fire, evacuation, illness, or injury) and possess strength and endurance required to maintain constant supervision of campers.
 Some physical requirements of a lifeguard position could be endurance, including prolonged standing, some bending, stooping, and stretching. Requires eye-hand coordination and manual dexterity to manipulate waterfront equipment and waterfront activities. Requires normal range of hearing and eyesight to record, prepare, and communicate appropriate camper activities/programs and the ability to lift up to 50 lbs.  Willingness to live in a camp setting and work irregular hours delivering program in the facility available. Operate with daily exposure to the sun and heat and varying water conditions.
 Company description:
Camp Cody is a great place to work and explore everything New England has to offer! From rivers, lakes and mountains to camp fires, log cabins, and fun on the water, we have it all! Since 1926 it has been our philosophy to provide fun through learning, friendship and adventure. During their time with us, we also want all campers to become more self-assured and self-confident. All of this takes place in a great camp atmosphere with a diverse, unique, and fun program!
Level of Commitment

Full Time

Position Type

Assistant Coach

Level of Team

Club

Sport

Swimming
Date posted: May 19, 2022
Location: Bellingham, WA, USA
with Bellingham Bay Swim Team
The Bellingham Bay Swim Team (BBST-PN), (www.bellinghambayswimteam.org) of Bellingham, Washington (USA) is seeking an enthusiastic, motivated, highly skilled and energetic Lead Group Coach to join a growing and advancing 14 & Under program for its year-round competitive swim program.
We are seeking to add a Lead Group Coach to help lead our competitive swim team into the bright future in store, and help us grow in our impact within our great community. BBST is a USA Swimming affiliated team with a 25-year history. We currently have 140 swimmers in 11 progressive training groups: Bronze A/B, Silver A/B, Gold A/B, Junior A/B, & Senior A/B/C that train year-round with a staff of 4 certified coaches. These groups are designed to provide athletes with a growth focused team atmosphere where swimmers train together with an emphasis on TEAM in a competitive setting.
Position Responsibilities:
Coaching:
● Establish an environment that fosters positive team attitudes and teaches self-discipline, sportsmanship and responsibility. Enthusiastically lead engaging team atmosphere that swimmers love to attend.
●  Develop and implement seasonal and long term plans for the progression of our age group program and develops innovative techniques that demonstrate success and improvement.
●  Day to day coaching will involve being the lead coach of two groups on our team, a 15 & Over senior group as well as an age group level.
●  Work directly with our Head of Strength and Conditioning to create and implement an age appropriate strength and dryland program to facilitate athletic development and smooth transition between groups.
●  Develop and implement team and individual goals with the swimmers, Head Coach, and Head Age Group Coach, and monitor the progression of the athletes and team in reaching these goals.
●  Provide social/emotional support for athletes and differentiated programming to meet each athlete's needs.
Administration:
●  Work with the Head Coach and rest of staff to ensure club mission, vision and values are achieved.
●  Demonstrate a cooperative, prompt, and respectful communication style with swimmers, parents, community members, and members of the staff.
●  Practice continuous improvement and professional development for self under the direction of the Head Coach.
●  Strong organizational skills are needed.
●  Maintain and update website information regarding practice schedules, meet entries,
news, etc.
●  Various administrative functions as needed.
●  Maintain professional standard of safety, appearance and readiness.
●  Facilitate and participate in club fundraisers.
Minimum Qualifications:
●  Must be CPR/AED certified and maintain current coaching certification.
●  Strong record and knowledge in modern swimming technique.
●  Effective leadership and communication skills among swimmers, parents, and coaches.
●  Experience with TeamUnify and HyTek.
●  Ability to set and achieve individual and team goals and encourage others to do the same.
ANTICIPATED START DATE
Objective start date is September 1st 2022, although there is flexibility for the correct candidate.
SALARY
This is a year round, salaried position with opportunity for performance and fundraising based incentives. Salary will be commensurate with qualifications and experience. A benefits package will also be made available to qualified candidates.
Level of Commitment

Full Time

Position Type

Assistant Coach

Level of Team

College (Division I)

Sport

Swimming
Date posted: May 19, 2022
Location: 700 College Drive, Decorah, IA, USA
with Luther College
ESSENTIAL DUTIES and RESPONSIBILITIES:
Assistant Men's and Women's Swimming and Diving Coach
Assist with coaching as assigned by the head coach.
Actively participate in the recruitment of student-athletes.
Demonstrate strong leadership, motivational, and organizational skills.
The ability to inspire student-athletes to perform at a high level.
Advance the goals and mission of Luther College while adhering to the rules, policies, and regulations established by the institution, the American Rivers Conference, and the NCAA.
Assistant Director of Aquatics Center
The successful candidate will assist the Aquatic Director with all aspects of the Aquatic Center's operation, especially guard scheduling, training, and supervising.
If Interested – Ability to be an Instructor in HPES
Teach various HPES activity courses.
Active professional development including knowledge acquisition, staying current with teaching techniques, strategies and trends, and attending meetings.
Enhance student development including skill improvement, mental and emotional growth, and inspiring individuals to excel.
Contribute to growth and improvement of the department.
SUPERVISORY RESPONSIBILITIES:
This position supervises lifeguarding student workers. 
EDUCATION, EXPERIENCE and SKILLS:
Education: Bachelor's Degree required, Master's Degree preferred.
Experience: Collegiate athletic experience required. Relevant experience in athletic administration and facilities at the collegiate level, 1-3 years of experience preferred.
Certifications: Lifeguarding and CPR/AED required upon hire. CPO and LGI preferred.
Ability to cultivate and develop inclusive and equitable working relationships with students, faculty, staff, alumni, parents, and friends of the college.
PHYSICAL DEMANDS and WORK ENVIRONMENT:
May require exposure to adverse environmental conditions such as noise, extreme temperatures, inclement weather, and other adversities as the incumbent perform duties and responsibilities in both an indoor and outdoor setting as well as occasional lifting up to 50 pounds and/or the ability to lift, carry, push or pull or otherwise move objects with a limited amount of force.
Level of Commitment

Part Time

Position Type

Other

Level of Team

College (Division III)

Sport

Swimming
Date posted: May 19, 2022
Location: Messiah University, College Avenue, Mechanicsburg, PA, USA
with Messiah University
Position Summary: Under the supervision of the Director of Aquatics and Head Swimming Coach, the graduate assistant will perform duties related to the operation and development of the Aquatics program as well as the Messiah Swimming Programs.
This is a two year, 20 hours/week, appointment not to exceed 800 hours/year. Commitment runs from August 4th – May 28th each of the two years. Optional summer work available.
The graduate assistant must be eligible to work in the United States; eligibility is confirmed via the I-9 Form.
Education Required: Bachelor's degree required; current (or intended) enrollment in one of the degrees within the graduate program in Higher Education at Messiah University.
Experience Required: Knowledge and/or experience in swim coaching or participation in collegiate swimming. Some aquatics experience preferred.
Skills, Characteristics Required for Position:
Excellent organizational, time management and independent thinking skills
Ability and willingness to follow through with tasks
Excellent verbal, listening, written, judgment and interpersonal skills
Strong organizational and planning skills that reflect timeliness, the ability to prioritize projects and intentional follow up
Ability to work effectively with a wide range of campus and community constituents
Demonstrated commitment to excellent customer service
Christian faith commitment required
CPR, First Aid and Life guard certification required
Special Working Conditions: Weekend and evening work as priorities demand.
Primary Duties:
Assist with the development of the Messiah Aquatics Programming
Manage the hiring and scheduling of lifeguards and swim instructors
Plan and execute swim school and other swim programming
Manage outside user pool contracts
Attend Athletic Department meetings
Assist the head coach as needed with swim team management
Maintain consistent and reliable attendance
Secondary Duties:
Other duties as assigned by Head Swim Coach / Aquatics Director
Level of Commitment

Full Time

Position Type

Assistant Coach

Level of Team

Club

Sport

Swimming
Date posted: May 19, 2022
Location: 12332 Ranch Rd 620 N bldg c, Austin, TX 78750, USA
with Waterloo Swimming
13&O Developmental Lead Group Coach
We are looking for an energetic, enthusiastic, and knowledgeable Swim Coach to direct/lead one of our 13&Over developmental swim groups. Swimmers range from B-BB cuts, are aiming to swim the 200 FR and 200 IM and 100 FL for the first time and qualify for their first prelim / finals championship meet. This group also has 4 drylands a week where we are working on increasing strength on fundamental movements.  Candidates should be able to show technique driven processes and improvements in swimmers at this level along with being excellent communicators to both swimmers and their parents.
We believe the best coaches have had experience at all levels of our sport and it is our goal to provide that education to all of our staff. A staff member has the opportunity to work with all groups in our programs as well as being assigned team projects such as meet management, clinic operations, parent education or new swimmer outreach to further help build their resumes. Not only do we provide our staff with medical benefits and a 401K we also have taken educational trips to ASCA World Clinic as well as having speakers come to talk to staff at least 2-3 times a year.
Level of Commitment

Full Time

Position Type

Assistant Coach

Level of Team

College (Division I)

Sport

Diving
Date posted: May 19, 2022
Location: 839 West Roosevelt Road, Chicago, IL, USA
with University of Illinois Chicago Department of Intercollegiate Athletics
The University of Illinois Chicago (UIC) is a Top 25 public university nationally and a Top 10 'best value' university.  A Carnegie R1 research institution, UIC features 16 top-ranked colleges, 100 degree programs, and an 18:1 faculty:student ratio.  UIC is home to more than 34,000 students and boasts 300,000 living alumni. One of the nation's most diverse campuses and Chicago's largest university, UIC is located just a mile from the famed Chicago Loop. UIC is dedicated to providing a welcoming environment for its students and fostering a sense of belonging.
UIC Flames Athletics is a NCAA Division I athletic program, sponsoring 300 student-athletes across 18 varsity sports. UIC will become the 12th member of the Missouri Valley Conference (MVC) beginning with the 2022-23 academic year.
Under minimal supervision, the Assistant Coach Swimming & Diving assists in conducting an athletic program including recruitment, scouting, practice and game planning, individual and team instruction, and student-athlete academic supervision.
Job Responsibilities (Essential Duties)
Give individual and team instruction and feedback. Guide and instruct athletes to improve skill
development and performance. Assist in leading practices.
  Assist in game planning and preparation.
  Set up facility and equipment.
Collaborate with athletic staff and university faculty to monitor academic progress of student-
athletes to ensure that athletic eligibility and academic standards are maintained.
  Coordinate video and film activities.
  Assist in the development, promotion and supervision of clinics and summer camps.
Assist in identifying, assessing and recruiting prospective student-athletes. Interact and
correspond directly with parents and prospective student-athletes.
  Set up visit arrangements with prospective student-athletes.
  Attend competitions and observe and assess prospects.
  Participate in fund raising and alumni relations activities.
  Attend CPR and other safety classes arranged by Athletics and receive certificate.
  Adhere to all University, Conference and NCAA rules and regulations.
Perform other related duties and participate in special projects as assigned.
Job Knowledge & Skills, Education, Experience
Bachelor's degree required; Master's degree preferred in field related to Physical Education,
Recreation, Kinesiology, and/or Sports Management.
Direct knowledge of NCAA rules and regulations required.
A minimum of two years of athletic coaching experience required. Strong interpersonal, management and communication skills.
The University of Illinois at Chicago is an affirmative action, equal opportunity employer that has a strong institutional commitment to the principle of diversity and is particularly interested in receiving applications from a broad spectrum of people. We are committed to equal employment opportunities regardless of sex, gender identity, sexual orientation, race, color, religion, national origin, disability, protected Veteran status, age, or any other characteristic protected by law.
Offers of employment by the University of Illinois may be subject to approval by the University's Board of Trustees and are made contingent upon the candidate's successful completion of any criminal background checks and other pre-employment assessments that may be required for the position being offered. Additional information regarding such pre-employment checks and assessments may be provided as applicable during the hiring process.
The University of Illinois System requires candidates selected for hire to disclose any documented finding of sexual misconduct or sexual harassment and to authorize inquiries to current and former employers regarding findings of sexual misconduct or sexual harassment. For more information, visit https://www.hr.uillinois.edu/cms/One.aspx?portalId=4292&pageId=1411899
University of Illinois faculty, staff and students are required to be fully vaccinated against COVID-19. If you are not able to receive the vaccine for medical or religious reasons, you may seek approval for an exemption in accordance with applicable University processes.
Level of Commitment

Full Time

Position Type

Other

Level of Team

Other

Sport

Swimming
Date posted: May 19, 2022
Location: 159 Glenridge Avenue, Montclair, NJ, USA
with YMCA OF MONTCLAIR
POSITION SUMMARY:
Under the direct supervision of the Association Aquatics Director, the Aquatics Director plans, organizes and supervises day to day programs and activities of the Geyer Family YMCA. The Geyer Family YMCA location currently serves 300 or more participants each session in swim lessons. The Aquatics Director will support the program planning and quality standards in compliance with Association standards. The Aquatics Director will work collaboratively with the Aquatics Director at the Park Street Branch to ensure program objectives are met consistently across the association. This position should expect to have some time lifeguarding/teaching and leading classes as well as ensuring leadership presence during peak times of high swimmer volume and swim lessons. We are seeking a self-motivated candidate to lead a safe, clean and fun environment for staff and patrons. Creates a positive atmosphere that promotes member safety and engagement in accordance with YMCA policies and procedures.
OUR CULTURE:
At the YMCA of Montclair, we strive to be the Employer of Choice, provide World-Class Service, and be the Charity of Choice. Our goal is to be a place where employees are empowered and excited to come to work. All staff ensure that members experience customer centric, individual attention each and every day. We strive to be the preferred partner collaborating with others, identifying, and meeting our community needs.
LEADERSHIP COMPETENCIES:
• Mission Advancement: Models and teaches YMCA values. Cultivates relationships to support fundraising.
• Collaboration: Champions inclusion activities, strategies and initiatives. Empathetically listens and communicates for understanding when negotiating and dealing with conflict. Effectively tailor's communication to the appropriate audience. Provides staff with feedback, coaching, guidance and support.
• Operational Effectiveness: Provides others with frameworks for making decisions. Develops plans and manages best practices through engagement of team. Holds staff accountable for high quality results using formal process to measure progress.
• Personal Growth: Utilizes non-threatening methods to address sensitive issues and inappropriate behavior or performance. Shares new insights. Facilitates change, models adaptability and an awareness of the impact of change.
• Critical Thinking & Decision Making
• Engaging Community
• Inclusion
• Fiscal Management
ESSENTIAL FUNCTIONS:
1. Develop the annual operating objective and plans assigned program responsibilities. Monitors the achievement of these objective and exercises appropriate action to assure achievement of the objectives.
2. Develops and monitors program budget to meet fiscal objectives. Administer the budget and exercises necessary controls to assure operations are carried out in a balanced fiscal position.
3. Develops and implements new aquatic programs.
4. Directs and supervises program activities to meet the needs of the community and fulfill YMCA objectives.
5. Creates and schedules swim classes, and coordinates pool time for ELC and building programs.
6. Recruits, hires, trains, develops, schedules and directs personnel and volunteers as needed. Reviews and evaluates staff performance. Develops strategies to motivate staff and achieve goals. Ensure records of staff certification are current and complete.
7. Responsible for conducting and documenting safety drills, audits and monthly in-service trainings in conjunction with the Park Street YMCA Aquatics Director.
8. Ensures staff certifications records are current.
9. Monitors daily pool operations to adhere to all state, local and YMCA health and safety regulations.
10. Conducts and ensures proper maintenance of pools. Secures and schedules pool facilities. Maintains accurate records of pool chemical levels and facility maintenance.
11. Conducts lifeguarding, swim instruction, CPR/AED, First Aid and Oxygen trainings.
12. Active involvement in the planning and promotion of the Annual Campaign.
13. Models relationship building skills (including Listen First) in all interactions. Responds to all member and community inquiries and complaints in a timely manner.
14. Attends all staff meetings and trainings as required.
15. Assist in all other areas as assigned and completes all projects and assignments as assigned by supervisor.
QUALIFICATIONS:
1. Bachelor's degree in a related field or equivalent preferred.
2. Must be 21 years or older with a minimum of 2 years aquatics management experience.
3. Current YMCA or American Red Cross Lifeguarding Instructor
4. Current WSI or YMCA Swim Lesson Instructor Certification preferred or obtain trainer status within 6 months of hire.
5. Current CPO or POOL (Pool Operator on Location) required within the first 90 days of hire.
6. Ability to make sound judgement and decision making.
7. Ability to lead others and to relate effectively to diverse groups of people from all social and economic segments of the community.
8. Ability to communicate effectively-verbally and in written form-with members, staff, and volunteers
9. Maintain all required certifications (active)
WORK ENVIRONMENT & PHYSICAL DEMANDS:
1. Must be able to frequently perform the following physical activities, swim, bend, stoop, kneel, twist, reach with hands, sit or stand for extended periods of time, walk, lift and carry up to 50 pounds, and communicate verbally.
2. Must maintain lifeguard certification level of physical and mental readiness.
3. Must be able to adequately hear noises and distinguish distress signals. Ability to pass lifeguard water test.
4. Must be able to remain alert.
5. Adequate ability to hear noises and distinguish distress signals.
6. Ability to continuously scan all areas of the pool with clear vision.
7. Ability to perform strenuous physical tasks necessary for a water rescue.
8. Ability to communicate verbally, including projecting voice across distance in normal and
loud situations.
9. Ability to work inside and outside (environments include humidity, heat, cold, and inclement weather conditions)
10. Must maintain a neat and professional appearance.
BENEFITS:
Benefits include complimentary YMCA membership; accrued PTO; Medical, Vision, and Dental Health Insurance; paid Holidays, enrollment in the Y's retirement program (must complete 1000 hours within 2 years of service) with 12% of salary contributed by the Y; 100% discount for SACC (before and aftercare), Early Learning Center, and Summer Camp programs in our Y facilities; a rewarding career with professional growth and advancement opportunities; a challenging and fun work environment with creative and talented individuals.
SALARY: Up to $50,000
Level of Commitment

Full Time

Position Type

Head Coach

Level of Team

College (Division III)

Sport

Swimming
Date posted: May 19, 2022
Location: Scot Center, Beall Avenue, Wooster, OH, USA
with The College of Wooster
The Assistant Swimming Coach serves the Department of Athletics and Physical Education in the Division of Academic Affairs. The position reports to the Head Swimming and Diving Coach and supports the mission of the College in its focus on preparing students to become leaders of character and influence in an interdependent global community. This is a ten (10) month position with benefits that includes morning, evening, and weekend responsibilities.
The College of Wooster is a community of independent minds, working together to prepare students to become leaders of character and influence in an interdependent global community. Mentored by a faculty nationally recognized for excellence in teaching, Wooster graduates are creative and independent thinkers with exceptional abilities to ask important questions, research complex issues, solve problems, and communicate new knowledge and insight.
Our diverse community is made up of students, faculty and staff from around the country and across the globe. Employees at the College have the opportunity to interact and get to know our students in meaningful ways and provide mentorship and guidance in formal and informal ways. In recognizing that student success is the reason for our work, we create a supportive community with a multitude of ways in which to make life-long connections that last beyond a student or employee's time at the College.
Level of Commitment

Part Time

Position Type

Other

Level of Team

Club

Sport

Swimming
Date posted: May 18, 2022
Location: 11380 Northwest 27th Avenue, Miami, FL, 33167, Building 500
with Neptune Aquatics, Inc. D.B.A North Miami Swim Team
Now hiring part time swim instructors at North Miami Swim Team! We are looking for instructors teaching learn-how-to-swim from ages 3 to 12 years of age. Ability to instruct and observe participants in proper stroke techniques, ability to lift equipment, and to lift a small to average size child.
Energetic- positive role models, encourages & convey clear and concise instructions and builds effective-authentic relationships with children. Have experience teaching swim lessons from basic learn to swim to competitive stroke, technique, and skill test levels.
Level of Commitment

Part Time

Position Type

Assistant Coach

Level of Team

Club

Sport

Swimming
Date posted: May 18, 2022
Location: 1101 City Ave, Wynnewood, PA, USA
with Friends' Central Aquatics
Current Openings: Assistant Swim Coach or Lead Swim Coach
Friends Central Aquatics (FCA), a year round swim team with over 150 swimmers, based in Wynnewood, Pennsylvania, is seeking qualified lead/assistant coaches to join our staff. Ideal candidates are passionate about the sport of swimming and focused on athlete development. The candidate will join our Head Coach along with other members of our coaching staff to assist with or lead one of 5 practice groups ranging in age from 5 to 18 years old. These positions will require working evening hours on weekdays along with some morning and afternoon hours on weekends, including extended hours on meet weekends.
Qualifications/Expectations:
Previous competitive swimming coaching experience (required)

Previous competitive swimming experience at the club, high school, or college level (preferred)

Knowledge of competitive swim strokes and mechanics

Lead coaches should have technical knowledge required to coach novice through elite level athletes

Enthusiastic, energetic, positive role model

Team oriented, good communicator

USA Swimming Coach Certification or willingness to complete full coaching credentials with 1 month if not currently certified

Maintain background checks and requirements necessary to be a USA Swim Coach member

Complete all necessary pre-employment background checks and trainings

Availability to coach a minimum of 3 practice days per week
Responsibilities:
Dependent upon experience and assistant or lead coach

Lead coach will work with head coaches to create, develop and implement a season plan for a specific group. Create workouts that develop correct stroke technique and positive swimming habits.  Build relationships and foster a positive swimming environment for our swimmers.

Assistant coaches will work with head and lead coaches.  Ability to follow lead coaches instructions and lead individual lanes within a larger group. Communicate and teach stroke technique to different level groups based on experience

Attend meets, including weekend meets, as needed

Actively provide feedback to athletes to increase improvement

Attend team functions outside of the pool setting 
Pay Rate: This is a part time, hourly position.  Pay will be competitive and commensurate with experience.
Covid Considerations: All employees must be vaccinated. 
How To Apply:  Interested candidates are encouraged to apply and qualified applicants will be contacted on a rolling basis with a flexible start date.
Email résumé to Adam Braun, Head Coach, Director of Aquatics [email protected] 
Level of Commitment

Full Time

Position Type

Other

Level of Team

Other

Sport

Swimming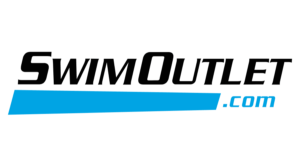 Date posted: May 18, 2022
Location: Remote
with SwimOutlet.com
Who We Are
Spiraledge is a collection of companies focused on wellness and is the parent company of fast growing ecommerce sites SwimOutlet.com & EverydayYoga.com. Both SwimOutlet.com and EverydayYoga.com have been named an Internet Retailer Hot 100 Company. SwimOutlet.com has been named an Internet Retailer Hot 100 Company and received Apparel Magazine 2019 Top Innovator Award!
SwimOutlet
SwimOutlet is the largest online specialty store for aquatics in the United States and has the largest selection for swimming, fashion swim, beach and surf!
Everyday Yoga
Everyday Yoga offers a wide selection of yoga apparel and gear from the best brands in the industry to equip all levels of yogis throughout the evolution of their practice on and off the mat. Everyday Yoga was just named by Morning Brew, as one of the fastest growing athleisure brands.
Website Merchandiser
Remote | SwimOutlet.com & YogaOutlet.com | Full Time
The Website Merchandiser is an integral part of the Merchandising team responsible for executing the site merchandising plan, ensuring that the user experience and accompanying content is relevant to customer needs, and improving site sales and conversion. The ideal candidate for this position will have a comprehensive understanding of ecommerce best practices and the skills necessary to leverage this knowledge to improve the overall SwimOutlet and Everyday Yoga user experience.
What you will do
Maximize web sales with ecommerce merchandising best practices, and general merchandising maintenance and clean up
Assist in developing and deploying effective, personalized, and data-driven content across SO and EY's web presence in line with sales needs, seasonality, and trends
Maintain product integrity, content accuracy, as well as taxonomy and categorization within site schema, create and maintain product collections, product sets, and bundles
Create and analyze merchandising reports to aid in on-going site merchandising optimizations and growth opportunities for product assortment and site features
Develop documentation of category best practices in merchandising style guide and accountability for site execution
Maintain a suite of daily and monthly online merchandising tasks including optimization of sorting rules, filters, product placement, search management, etc.
Collaborate with Marketing and Brand on product launch management and integration into all areas of the site
New product and/or brand launch coordination, tracking, and timeliness, bring visibility to any roadblocks that would keep us from timely launches
Act as an inter-departmental liaison to resolve merchandise-related issues for product, marketing, development, and customer service teams
Execute priorities with a sense of urgency
QC site for errors and suggest any beneficial merchandising updates
Aid in forecasting ecommerce market and consumer trends
Perform other duties and projects assigned
Maintain a positive work atmosphere that strengthens the team
Observe all regulations, policies, work procedures and instructions
Must Haves
2-3 years of retail and/or ecommerce merchandising experience preferred
Customer-centric, creative, and resourceful mindset
Thrive in a fast paced, collaborative, and entrepreneurial work environment
Works well autonomously
Strong organizational, communication, and time management skills
Enthusiasm for fashion, retail and e-commerce, and exceptional attention to detail and accuracy
Proficiency in Google Suite (Gmail, GoogleDrive), excel and an aptitude for learning new software programs and applications
Ability to build relationships, be personable, maintain a positive attitude, and collaborate with cross functional departments
A big plus is someone passionate about health and fitness, specifically in the swimming and yoga verticals
Equal Employment Opportunity Policy
Spiraledge provides equal employment opportunities to all employees and applicants for employment and prohibits discrimination and harassment of any type without regard to race, color, religion, age, sex, national origin, disability status, genetics, protected veteran status, sexual orientation, gender identity or expression, or any other characteristic protected by federal, state or local laws. This policy applies to all terms and conditions of employment.
Level of Commitment

Part Time

Position Type

Assistant Coach

Level of Team

College (Division I)

Sport

Swimming
Date posted: May 18, 2022
Location: 614 W Superior St, Alma, MI 48801, USA
with Alma College
Alma College is a member of the Michigan Intercollegiate Athletic Association (MIAA) and the NCAA Division III. The position will assistant the head coach with the oversight of the daily aspects of the swim and dive program and will participate as an active member of the Athletics Department.
Position Responsibilities:
Assist the head coach with the organization and direction of all aspects of a competitive swimming and diving program
Identify and recruit athletically and academically qualified student athletes
Assist with regular practice sessions and meet preparation
Assist with overseeing the administrative process for team travel
Promote the values and objectives of the team, athletic department and school
Other job related duties as assigned by the Head Coach or Athletics Director
Position Qualifications:
Bachelor's degree (Master's degree preferred)
Minimum 1 year coaching experience at the collegiate lever or demonstrated successful head coaching experience at the high school or club level
Knowledge of NCAA Division III and MIAA compliance and conference rules
Educational background and expertise to teach college level courses
Ability to work weekends and evenings, along with travel
A valid driver's license and approval as a certified driver under the Alma College policy
Ability to communicate effectively to various groups and individuals
American Red Cross or equivalent Lifeguard Certification
Ability to manage multiple tasks
Ability to fulfill essential functions of the position
Qualified candidates should submit a letter of application that addresses the skills required for the position, a résumé, an Alma College Employment Application and the names, addresses, phone numbers, and nature of relationship of three (3) professional references via email to: Nick Polzin, Head Coach Swim & Dive, Athletics Department, Alma College, [email protected] For an Alma College application please go to: https://www.alma.edu/live/files/897- employment-application.
Alma College is a selective, baccalaureate liberal arts college committed to academic excellence and development of responsible leaders. Alma's undergraduates thrive on challenging academic programs in a supportive, small-college environment emphasizing active, collaborative learning and close student-faculty interaction. Alma is a private Phi Beta Kappa institution located in the center of Michigan's Lower Peninsula.
Alma College is an Equal Opportunity Employer, and is committed to recruiting and retaining a diverse faculty, staff and student body.
Alma College recognizes that we are all transformed when we celebrate and value the varied identities backgrounds, experiences, and perspectives in our campus community. We are committed to recognizing and removing barriers to success and providing equitable access to opportunities through education and advocacy. In our increasingly diverse campus and world, we pledge to create a climate where everyone is safe and free to grow intellectually, spiritually, and emotionally.
Level of Commitment

Part Time

Position Type

Assistant Coach

Level of Team

Other

Sport

Swimming
Date posted: May 18, 2022
Location: 1600 Mine Road, Stafford, VA, USA
with STAT Swim Team
STAT Swim Team is seeking an Assistant Coach for their competitive year round Swim Team. The Assistant Coach will Provide stroke instruction and techniques to help improve swimmers speed and accuracy.  We start with new swimmers that know one stroke, freestyle, and teach all four competitive strokes, turns, and dives for all ages. Preparing swimmers to compete at swim meets against same age swimmers. This job is from 4-7:15 pm Monday through Friday with occasional sub shifts at 7:00 – 9:00 am and can work partial week or assigned to one group schedule.  STAT Swim Team is looking for energetic, fun, kid friendly adults to help grow our program.
Must have prior competitive swim experience with a 5 year experience.  Swim Lesson Instructors are welcome to apply.  Candidate will need to complete the full testing/certifications to become a swim coach including background check, foundations of coaching, water safety, concussion protocol, and safe sport.  All tests are reimbursed.
This position is open and ready to fill ASAP.