Level of Commitment

Full Time

Position Type

Assistant Coach

Level of Team

College (Division I)
Location: 702 W College Ave, Normal, IL, USA
with Illinois State University
Illinois State University invites applications for the position of Assistant Dive Coach. This position will work under broad policy guidance and exercise sound judgment when making critical decisions in an ever-changing and dynamic environment. Independent and collaborative analysis will be conducted to solve problems, develop policies and procedures, and complete complex tasks associated with the position.
The Assistant Dive Coach, under the direction of the Head Swim Coach, is responsible for assisting with various coaching, management, and administrative duties of the swim program as assigned by the Head Coach. The assistant coach is responsible for conducting any duties or activities with integrity and within the rules of the National Collegiate Athletics Association (NCAA), the Missouri Valley Conference and/or Missouri Valley Football Conference (MVC or MVFC), the State of Illinois, Illinois State University, and the Athletics Department.
Required Qualifications:
Proven ability to teach and coach fundamentals and advanced skills.
Advanced knowledge of techniques and strategies.
Thorough knowledge of NCAA Recruiting Rules.
Proven organizational and leadership ability.
Bachelor's degree
Desired Qualifications:
Master's degree
Level of Commitment

Full Time

Position Type

Aquatics Staff

Level of Team

Recreational, Other
Location: 933 W Bay Rd, Cayman Islands
with The Swim School Ltd
Looking for happy Self Driven and Highly Motivated Experienced Full-Time Swimming Teacher that can teach from Baby classes, Learn to swim, stroke Improve classes all the way up to adults.
You will need reliable transport and Clean and up to date Drivers license as you will be driving around the island teaching classes at  Private Residencies.
 Working  5 1/2 days per week, teaching private and group classes .
 10 paid vacation days per calendar year plus bank Holidays (Vacation starts after 3 months probation period)
Clean Police Record/Report
Three to Five years experience in teaching babies to adults in group and private classes.
Qualification required: Valid Swimming Teachers Certification, up to date Red Cross First Aid/CPR/AED or equivalent.
first 3 month Salary: KYD$ 2,300/ USD $2,804, minus 1/2 medical contribution plus $150KYD / $182USD Gas/Phone contribution. After 3 months there is a  performance based increase in salary and commission starts.
Level of Commitment

Part Time

Position Type

Other

Level of Team

Other
Location: 300 Chaffee Rd, Oconomowoc, WI 53066, USA
with A3 Performance
A3 Performance is the fastest-growing brand of performance swimwear in America. As an Innovator and Leader in product development, A3 Performance is now taking an innovative approach to brand growth and distribution.
This is where you come in. If you are entrepreneurial in nature and have dreamed of starting your own business, if you want to work in the sport of swimming and have the same drive as an aspiring athlete, an A3 Agent may be your calling.
An A3 Performance Agent is an independent business functioning as a marketing, sales, and service representative of A3 Performance. Enjoy the freedom of owning your own business and the support of the fastest-growing swimwear brand in America!
Level of Commitment

Full Time

Position Type

Head Coach

Level of Team

Club
Location: Williston, ND, USA
with Williston Sea Lions Swim Club
The Williston Sea Lions (WSL) is seeking an experienced Head Coach who will be a dedicated, strong communicator and a positive motivator with exceptional leadership skills to direct the competitive swimming program in Williston, North Dakota. WSL has thrived in the competitive swimming arena for over 50 years, producing quality young swimmers and quality young adults. WSL prides itself in developing the swimmer through a focus on values, sportsmanship and character development to realize their full potential. This position directs 150+ swimmers from ages 8-18, with a professional coaching staff, support from Board of Directors, and engaged parent volunteers. The next Head Coach will have the resources to continue the strong tradition established.
Duties:
We are looking for specific duties include, but are not limited to:
Demonstrates excellence in developing national and international-level swimmers
Has successfully managed and developed a high-performance coaching team
Promotes team spirit and good sportsmanship both on and off the deck
Partners with and advises the Board of Directors regarding the development of the Club's strategic objectives, club policies and governance processes
Supports and implements Club policies as defined and directed by the Board of Directors, including such policies as they apply to SafeSport, member discipline, risk management, and fiscal responsibilities
Provides coaching/staff oversight at pool location
Build relationship with the pool managers, recreation center and HS program.
Establishes and maintains practice and meet schedules on team website
Develop, communicate, and follows an annual plan for the team
Participate and support all team-related activities, parties, fundraisers
Timely & professional communication (written & verbal) with coaches, parents and swimmers.
Promote a fun, competitive, positive team environment that is consistent with the mission and values of WSL in which all swimmers, regardless of abilities, may improve their skills
Ensures dryland training is conducted as part of team practices
Overseas team practices for all age groups, and the primary coach for Level 3 & Senior group
Attend all meets, or coordinate with Head Age Group Coach, to ensure that swimmers have the necessary support
Administrative/Operational Responsibilities:
Assume responsibilities for primary team operations. These responsibilities include:
USA Swimming SafeSport trainings for all swimmers
Manage Coach USA Swimming credentials
Oversight of Team Unify, including monthly swimming fees
Facilitate fundraising and be willing to meet with sponsors
Coordinate facility needs
Organize and Conduct WSL-hosted meets swimmer registrations, effective parent communications, swimmer onboarding
Promote WSL in partnership with the Board of Directors and its committees, develop programs to increase participation and membership
Attend Board of Directors meetings
Attend annual NDLSC meetings to represent and be an advocate for the Williston Sea Lions club
Hiring of Coaching Staff – The Head Coach shall have full authority to hire coaching staff. Head Coach will discuss offers with either an Executive Committee member(s) or WSL Board.
Manage the annual staffing budget and approval monthly staffing hours to Treasurer
Supervise Coaching Staff – Ensuring Lead Coaches are preparing workouts which focus on the teaching of fundamentals, strategies, rules and proper conditioning and distributing workouts to assistant coaches per level.
Manage Coach USA Swimming credentials
Supervise and evaluate coaching staff.  Provide yearly evaluations of staff to the WSL board
Communicate with staff in an effective and professional manner.
Qualifications:
The successful candidate will have:
ASCA Level 2 or higher certification (required)
Ability to maintain all USA Swimming coach requirements (required)
Must pass USA Swimming and WSL background check and drug test requirements (required)
Three or more years coaching experience with a competitive swim team in a lead role (required)
Competitive swimming experience (required)
College Degree (preferred)
Experience with the Team Unify platform, Hy-Tek Software, Daktronics Timing equipment, and is generally tech savvy (required)
Good Interpersonal, Communication, and Organizational Skills.
Driver's License and transportation (required)
 Compensation:
This is a salaried lead position with our club.  Compensation will be competitive to market and will be reflective of experience and qualifications.
Level of Commitment

Full Time

Position Type

Aquatics Staff

Level of Team

Club
Location: 14654 Spring Cypress Road, Cypress, TX, USA
with Cypress Fairbanks Swim Club (Fleet)
Are you a talented leader with a caring heart? If you have managerial experience, love kids and like the water, join Cypress Fairbanks (Fleet)  at our award-winning swim school. We are seeking a swim director who will enjoy full and active evenings, spent working both in and out of the pool, constantly interacting with children, families, and coworkers. This is an opportunity to love your job where you will be creating exceptional experiences for customers and employees.
Is this You?
You'd thrive in an active role, spending each day both in and out of the pool, fully engaged with customers and coworkers.
You have a passion for inspiring and developing strong teams, including those with new, entry-level managers..
You're a creative team player who likes to work hard and have fun.
You love kids!
Responsibilities Include:
Hiring, coaching, leading and inspiring a team of staff – both instructor  and customer service
Driving exceptional customer experiences and satisfaction leading by example, working front-line and through team development
Performing daily operations (teaching swimming, deck management, engaging customers and converting inquirers into customers, etc)
Mastering Swim  teaching curriculum and customer service processes
Creating a caring, fun, friendly and effective work environment
Creating and managing semester schedules
Leading regular team meetings and managing employee engagement
Calmly, positively and proactively responding to challenges
Developing entry-level leaders (passion for inspiring, leading and growing a young workforce)
Requirements:
Undergraduate College degree (5 years of relevant leadership / work experience may be considered)
2-3 years of management experience (supervising a department/division/site/team)
Proven success in leading, motivating, and empowering a team
A genuine love for teaching children
Ability to recognize problems and resolve on the spot
Excellent customer service skills – it must be natural for you to want to say "yes!"
Recruiting skill
PR/Marketing/ Social media successful  relevant experience.
Ability to set goals, create plans and convert plans into action
Level of Commitment

Full Time

Position Type

Head Coach

Level of Team

Club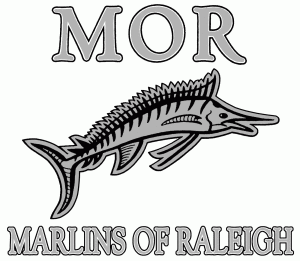 Location: Raleigh, NC, USA
with Marlins Of Raleigh Swim
The Marlins Of Raleigh Swim Team is seeking a full time lead coach for our AG 3 Black and Pre Sr groups at our North Raleigh Site.
MOR is a USA Swimming Gold Medal club the past 4 years with 650 swimmers.  The Raleigh Area is a hot spot for swimming with a summer league of over 85 teams and 11,000 swimmers from which to draw.  Raleigh is rated annually as one of the best places to live in the US and also has a highly rated music scene.
REPORTS TO: Head Coach and N. Raleigh Head Age Group coach
SALARY: Commensurate with coaching experience with range of $34,000-$38,000.  Retirement match program of up to 3% of salary after 1 year subject to the terms and conditions of the plan.
Education: College graduate preferred.
Experience: 1-2+ years coaching experience.
Eligibility: Must currently reside in the United States
JOB GOAL: To align with the policy and procedures set forth by the Marlins Of Raleigh Swim Team and to lead the AG 3 Black Group and Pre Sr. practice groups in developing age group athletes to make an uncompromised commitment to striving to be the best that they can be.
Qualifications:
CPR/AED, Safety Training for Swim Coaches, APT, Background check and in good standing with USA Swimming.  CPO certified preferred or get certified once coach arrives.
Proficient in use of Team Unify and/or Team Manager
Abides by applicable USA Swimming Codes of Conduct and Safe Sport Requirements
Pass USA Swimming background screen and reference check
ASCA Level 2 preferred
Performance Responsibilities:
Embrace MOR culture and take initiative
Passion for coaching and working with age group athletes
Comprehension of stroke technique fundamentals
Basic understanding of dryland training for developmental athletes
Plan, prepare, and conduct group practices in accordance with MOR group goals
Provide accurate attendance records and post meet evaluations
Assist with set up & tear down of all MOR hosted meets
Run MOR clinic programs
Expand Lesson program at Greenway location
Maintenance of Greenway pool during Sept-May.  Pool used mainly for programing only.
Recruit swimmers from summer league by attending summer league meets and conducting clinics
Attend weekly staff meetings
Commit to continued coaching education
Arrival at practice and meets at minimum 15 min prior to arrival of athletes
Will require afternoon, evening and weekend hours
Communication:
Communicate all actions regularly between
Excellent email communication to parents with timely response (within 24 hours)
Continually assess goals with athletes and communicate to parents in a patient and respectable manner
Professionalism:
Model proper dress, language, demeanor and sportsmanship for the athletes
Create an educational, safe and inviting experience for all participants
Interested Applicants:
Email resume, list of references and other supporting documentation to:  Paul Silver, Head Coach Marlins Of Raleigh Swim Team.  [email protected]
For more information go to www.marlinsofraleigh.com or call 919-851-3000
Start Date: April 13, 2020 or as soon as possible thereafter.
Level of Commitment

Full Time

Position Type

Other

Level of Team

College (Other)
Location: Singapore
with United World College of South East Asia
The Post
UWCSEA East Dragons Swim Team seeks an experienced and forward-thinking swim coach from August 2020. As Assistant and Development Coach, this person should display initiative and confidence, particularly when leading the Junior Squad and Age Group programmes. The candidate will also be confident coaching at Senior and National Level with an appreciation of scientific coaching principles. The appropriate person should be dynamic and able to adapt to our ever-changing and growing swim programme.
Main Responsibilities
Assist teachers with PE swimming classes, both learn-to-swim and stroke development. Assist the Head Coach with the senior/high school swimmers and Senior/ National Squads when necessary
Lead and or coach within the Development Squad Programme. Coach a squad(s) for the College Swim Team and be willing to coach between 2-6 weeks during school holiday.
Complete Swim Meet Entries. Attend and coach at meets in which Swim Team is competing. Plan session and track athletes' performance.
Ensure the pool area is safe, secure and presentable at all times. Responsible for pool monitoring equipment maintenance, storage and pool facility upkeep. Maintain necessary administrative log records and arrange setup and clearing of equipment for swim classes and swim events
Person Specifications
Level 2 Coach or UKCC Level 2 certified or International equivalent
Qualified swim coach with minimum 2 years of experience coaching
Certified First Aider
Computer literate and familiar with gmail and google platforms (Familiar with Full Solution ACTIVE Hy-Tek' Swim Software: Team Manager & Meet Manager)
Confident in using social media, responsibly, as a tool to promote learning
Able to work with children of different age groups
A team player with good interpersonal skills and ability to multitask and work independently
Confidently communicate with International School parents and staff.  This will include regular public speaking, daily e-mail communication and an understanding of the International School environment.
About Us
UWCSEA welcomes applications from all qualified candidates. We are committed to safeguarding our students and protecting them from harm. In keeping with the expectation that all staff and volunteers share this commitment, those applying for a position at the College must be willing to undergo employment background checks and screening appropriate to the post.  If you have a strong sense of adventure and an exceptional level of commitment to teaching and learning, UWCSEA might be the perfect next step for you visit our website to learn more.
Our school is committed to safeguarding and promoting the welfare of all the students in our care and expects all applicants to share this commitment. We follow safe recruitment practices and all appointments are subject to interview, satisfactory references, identity and criminal record checks.
Level of Commitment

Part Time

Position Type

Assistant Coach

Level of Team

College (Division II)
Location: Chicago Metropolitan Area, USA
with Lewis University
Lewis University is in need of a swimming Graduate Assistant.  GA's are Assistant Coaches at Lewis.  You will have daily, hands on duties with swimmers.
Position Title
Graduate Assistant, Swimming
Position Status
Staff Graduate Assistant
Type of Posting
Graduate Assistant
FLSA
Exempt
Does this position accept online applications?
Yes
Position Number
GA9911
NBAPOSN Number
9911GA
Job Description Summary
The Graduate Assistant for Men's and Women's Swimming will assist the head coach in all aspects of the administration of the men's and women's swimming programs.

*Please note, the graduate assistant tuition benefit does not apply to the MS, Occupational Therapy or Speech Language Pathology programs.

Responsibilities
Responsible to model the University Mission through dedicated job performance, service excellence to constituencies, respectful collaboration, and active support of the University's Mission in Catholic and Lasallian higher education.

-Practice and game coaching.
-Recruiting.
-Public Relations.
-Fundraising.
-Academic Advising.
-As an individual employed in a coach capacity, you are subject to the regulations of the NCAA. If at any time it is determined that you are in violation of such regulations, then by the provision of the NCAA enforcement procedures, you may be subject to corrective disciplinary action, up to and including termination of employment.

Minimum Qualifications
Bachelor's degree. Must be a graduate student in good standing in a degree or certificate program at Lewis University. Playing experience at the college level and the ability to communicate effectively within the educational philosophy of Lewis University required.

Preferred Qualifications
Work hours
Part-time; minimum of 20 hours per week

Essential Duties
Hiring Manager
John Planek, Roger Karns
Level of Commitment

Full Time

Position Type

Assistant Coach

Level of Team

College (Division II)
Location: 6191 Kraft Avenue Southeast, Grand Rapids, MI, USA
with Davenport University
SUMMARY:
This position has responsibilities that include assistant coaching, practice planning and recruitment. These responsibilities are performed in an ethical manner consistent with the University's mission, and values which include diversity, equity, and inclusion.
RESPONSIBILITIES:
Assist the Head Coach in providing instruction to student athletes regarding the specific skills needed to play the sport, to build and inspire great teamwork, and for their own character development.
Assist in the planning, organization, and implementation of inter-collegiate games and practices.
Assist the head coach to build a cohesive and competitive program.
Assist supervisor in the monitoring of the student athletes academic performance.
Abide by the rules and regulations of the league in which you will be competing.
Understand and abide by universal standards of confidentiality and ethical decision-making.
Responsible for assisting the head coach with recruiting of student athletes.
Responsible for taking a leadership role in the athletic program.
Assist Athletic Department in athletic issues as needed.
Understand and abide by all external and internal regulations and policies.  This includes NCAA, GLIAC and national affiliations associated within athletics or other role specific regulations.
Provides GREAT customer service, anticipating and exceeding the needs of our customers.
Demonstrate and promote the University Cultural Values.
Perform other duties as assigned.
QUALIFICATIONS:
 Bachelor's degree required.
Minimum one to three years of advanced coaching experience. College coaching experience preferred.
  Ability to work independently without direct supervision.
Strong service-oriented skills and the ability to have an exceptional customer service attitude.
Demonstrated ability to work accurately and effectively with computerized data systems.
Demonstrated ability to work effectively with people of diverse backgrounds and promote a positive working environment, spirit of cooperation and positive reactions to change and conflict resolution.
Excellent interpersonal, communication and presentation skills, both written and oral which transcend diverse audiences.
Demonstrated ability to communicate effectively and relate well to students, parents, faculty, staff, and others while maintaining appropriate confidentiality.
Demonstrated motivational and problem solving capabilities with a high degree of integrity, ethics, and dedication to the mission of the University.
Business office environment.  Prolonged sitting and standing. Use of personal computer and telephone (eye and hand strain). Some travel between locations required (own transportation).
May be some heavy lifting involved.
Must be able to work an irregular schedule, evenings or Saturday as needed, additional hours during peak times or as required.
BENEFIT OFFERINGS
As a full-time team member, you will be eligible for a robust array of benefits that include medical, dental, vision, 403(b) with 10% employer contribution, tuition remission, generous paid-time-off, life insurance, disability, flexible work arrangements, professional development opportunities and more!
Level of Commitment

Full Time

Position Type

Other

Level of Team

Other
Location: 1100 Gervais St, Columbia, SC 29201, USA
with South Carolina Swimming LSC
South Carolina Swimming, Inc. June 2020
Sport Development Director
SC Swimming, Inc is a Local Swim Committee (LSC) operating under the direction of USA Swimming. Our goal is to provide our members competitive swimming opportunities through local, state, and national meets, training and certifications for coaches and officials, and camps and educational events. We approach all our decisions with the mission to empower clubs and coaches to inspire athletes and build champions in life through competitive swimming. Our vision is to lead the nation in opportunity and performance.
Role
As the Sport Development Director, you will direct, and coordinate SC Swimming activities related to the growth and performance of SC Swimming. Primary activities of the Sport Development Director shall relate directly to USA Swimming's three core objectives: Build the Base; Promote the Sport; Achieve Sustained Competitive Excellence.
Responsibilities
Positively represent and promote South Carolina Swimming, and its athletes, coaches, and volunteers as aprofessional "face" of the LSC
Assist South Carolina Swimming and its clubs with strategic planning, effective governance, operational efficiency, volunteer involvement, and growth and retention
Organize and promote South Carolina Swimming and USA Swimming programs, camps, and clinics to enhance visibility and assist with marketing the sport
Develop and implement programs that recognize top performing clubs and coaches
Implement, coordinate, and evaluate South Carolina Swimming related programs, services, education, and communications for coaches, parents, and volunteers
Routinely communicate LSC activities to the membership of South Carolina Swimming via newsletters and social media
Serve as Liaison to South Carolina Swimming's Board of Directors and Committees, Southern Zone, USA Swimming, NCAA, and NFHSL, by attending and actively participating in their activities and meetings
Serve as a resource to inspire and empower high performance at every level of South Carolina Swimming
Qualifications and Requirements
USA Swimming Non-Athlete member in good standing
Bachelor's Degree (Master's or equivalent career experience preferred)
Minimum ten years of experience in club coaching; minimum five years USA/YMCA head coach
Demonstrate knowledge and competency in swim club operations, administration, and governance; familiar with LSC Boards and Governance
Understanding of USA Swimming's structure, role, goals and objectives, and resources
Ability to travel locally, regionally, and nationally as necessary
Committed to work evenings, weekends, and flexible hours as needs dictate
Proficient in computer skills; Power Point, Excel, Video analysis, various databases, etc.; electronic and social media
Possess strong organization, communication, and presentation skills
Disciplined, goal-oriented, self-starter who can work effectively and independently to accomplish designated tasks and roles
Work effectively with diverse constituencies within, and outside the LSC
Level of Commitment

Full Time

Position Type

Head Coach

Level of Team

High School
Location: Belton, TX, USA
with Belton Independent School District
Lake Belton High School in Belton, TX is looking for a Head Swimming Coach for the 2020-2021 school year. Lake Belton HS will open in the fall with freshman and sophomores, and will compete at the UIL-5A level.
Applicants MUST be certified to teach, or be willing to take the certification test to teach, a business class in the State of Texas. Out of state licensed teachers are welcome to apply.
This is a full-time salaried position, head coach stipend ($7,500), and health insurance benefits. Starting salary is based on years of experience teaching, and ranges from $50,500 – $63,440.
Lake Belton HS practices at an indoor 12 lane, 25 yard facility. Belton is located in Central Texas, approximately 45 minutes north of Austin. There are two high schools in the district, as well as an affiliated USA Swim Team.
Level of Commitment

Full Time

Position Type

Assistant Coach

Level of Team

College (Division I)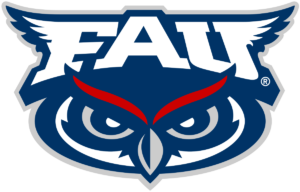 Location: 777 Glades Road, Boca Raton, FL, USA
with Florida Atlantic University
In the upcoming months, FAU Swim & Dive will be hiring an assistant coach.
If you are interested, please email Lara Preacco, Ph.D., Head Coach Swimming & Diving  –  [email protected], the following docs:
– Resume and/or CV
– Coaching Philosophy
– Recruiting Process
– Vision for the FAU Swim Team
– Alumni & Fundraising Involvement
– How you will assist the Head Coach
– Strengths & Weaknesses
– Where you see yourself in 3-5 years
Thank you,Coach Lara
Level of Commitment

Full Time

Position Type

Assistant Coach

Level of Team

College (Division I)
Location: 1101 N Dakota St, Vermillion, SD 57069, USA
with University of South Dakota
The University of South Dakota is seeking applications for the position of Assistant Swimming & Diving Coach. This position is responsible for assisting the head coach in developing a 

NCAA

 Division I men's and women's swimming and diving program including but not limited to: recruitment of prospective student-athletes; training and development of team (both academically and athletically); liaison for academics and other departments on campus; assisting with camp and clinics, and administration.

Qualifications: Bachelor's degree required; master's preferred. Applicants must have NCAA coaching experience, with preference given to those who have 3-5 years of experience. Candidates must have excellent communication, organizational and leadership skills. Must have the ability to work responsibly with minimal supervision and the flexibility to travel, work weekends and evenings when necessary. The selected candidate must be Lifeguard and CPR certified and successfully pass the NCAA recruiting examination.
Level of Commitment

Full Time

Position Type

Head Coach

Level of Team

Club
Location: Pleasant Prairie RecPlex, 9900 Terwall Terrace, Pleasant Prairie, WI, USA
with Pleasant Prairie Patriots Swim Team
JOB DESCRIPTION
Department Aquatics
Location Pleasant Prairie RecPlex, 9900 Terwall Terrace, Pleasant Prairie WI 53158
Job Title Head Swim Coach
Classification Salary/Exempt
Pay Range $43,890.90 – $54,863.62 FT77
Job Summary
This is a full time position in the Recreation Departments Aquatics Division and is under the direct supervision of the Aquatics Manager/Team CEO and in absence of the Aquatics Manager/Team CEO, the Recreation Director. The primary purpose of the Head Swim Coach is to provide outstanding service through warm interactions. The secondary responsibilities are but not limited to: The overall management of the Pleasant Prairie Patriots Swim Team programs including assisting in program development and administration; personnel supervision; aquatic facility and equipment management and open water event coordination. Employees in this classification must represent the Recreation Department in a professional manner, while instructing and monitoring, members, guests, and program participants. A special emphasis on program development and quality instruction.
Job Duties
 Must be able to work variable shifts, evenings & weekends.
 Must meet all deadlines for facility contract requirements regarding schedules, swim meet line ups, swim meet
registrations and USA Swimming/US Master Swimming athlete and non-athlete registrations.
 Demonstrate a cooperative, responsive and respectful communication style with swimmers, parents, community members, staff, and booster board.
 Maintain professional standard of safety, appearance and readiness.
 Oversee all aspects of daily club operation in support of swimmers, membership, team mission and values.
 Effectively supervise and delegate responsibilities for a staff of 5-15 coaches. This includes practices as well as meets.
 Practice continuous improvement and professional development for self and assistant coaches; work to achieve next level of certification.
 Oversee all aspects of daily club operation in support of the swimmers, membership, and team mission and
values. Strong organizational skills and attention to detail are a must.
 Prepare and present bi-weekly Coach's Report to Aquatics Manager/Team CEO.
 Conduct bi-weekly staff meeting with lead and assistant coaches.
 Communicate with other teams and/or LSC regarding meet operations, participations, financial reports and
entries.
 Maintain and update website information regarding practice schedules, meet entries, news, etc. with designated aquatics staff member by the Aquatics Manager/Team CEO.
 Track team membership numbers and provide recruitment plans to ensure team growth.
 Provide schedules for all practices and meets, Open Water and Triathlon event planning, set up and administration of all team hosted events in the aqua arena as well as Lake Andrea.
 Participate in monthly booster board meetings as the coach's representative.
 Work with the Aquatics Manager/Team CEO to ensure club mission, vision and values are achieved.
 Act as a team representative while attending LSC meetings.
 Maintain accurate records of individuals and relay performances, meet participation, practice attendance, meet
fees, training fees, travel fees, registration fees and more.
 Act as pool liaison for 25% of competitive facility rentals and swim meets from outside organizations.
 Work with Aquatic Managers to develop, implement, and maintain the Aquatics budget through collaborative
effort.
 Must know and enforce all RecPlex, Village and Department rules, regulations, policies, standard operating
procedures and guidelines.
 Must exhibit a teamwork attitude and self-motivation, take the initiative to solve problems and innovate.
 Attend required staff meetings, training and seminars; maintain required certifications.
 Contribute to and partake in organizational committees.
 Maintain professional standard of safety, appearance and readiness.
 Help facilitate and participate in club fundraisers and social events.
 Must enjoy contact with people, putting into action the belief that first impression is important with every personal
contact.
 Assume an equal share of the joint house-keeping responsibilities for the program areas.
 Must not have any prior, or while employed, criminal convictions relating to sexual assault, abuse, theft or any
convictions related to contributing to the delinquency of a minor, or if the employee is a minor any convictions for
the illegal use of alcohol or drugs.
 Maintain the confidentiality of any and all information obtained from guests as part of registration; information
overheard from guests, or any other verbal, nonverbal, or visual information concerning the physical or emotional
condition of any guest, or property of a guest at the RecPlex.
 Conform to a dress code and appearance policy that requires a clean and odor free body, clean hair neatly
groomed, and no visible body piercing, other than ears, or visible tattoo's.
 Must be able to perform other duties and special assignments as directed by the Aquatics Director or Director of
Recreation including assignments that may be outside the primary area of employment.
Physical Requirements
 Requires high degree of interaction and communication with staff and public. Works closely with Aquatics
Manager/Team CEO, Aquatics Supervisors, Facility Superintendent, RecPlex managers and Director of
Recreation. The work schedule is subject to varying shifts but must be available evenings and weekends. The
work of a swim coach is performed in an indoor pool environment with exposure to warm temperatures and heavy
humidity; noise, slippery surfaces, water and pool chemicals. Long days and shifts could be required for meets.
Periods of attentiveness, swimming, jumping, diving, standing, sitting, pulling, pushing, reaching, carrying, cleaning,
visual monitoring, verbal and written communication, hearing, moving about pool area, heavy lifting 15-150 pounds,
extensive public contact and exposure to stressful and emergency situations.
 RecPlex is located in Prairie Springs Park at 9900 Terwall Terrace, Pleasant Prairie, Wisconsin. Hours will vary
with evening, weekend and holiday work required. Work is usually performed during early morning, day time and
early evening hours, but diversity of special events and workload, as well as available staffing and budget, requires
weekend and evening hours.
Requirements – educational, certifications and experience
 ASCA level 4 or 5 preferred, will consider strong candidates with ASCA level 3 with ability to coach swimmers
beyond the National level.
 Knowledge of VVMOST model and how to apply it to a USA Swim Club.
 Proven track record of achievement as a Bronze, Silver or Gold medal club through USA Swimming within a 3-year
period of time.
 Minimum of 5 yrs. Coaching experience with at least 3 yrs. Head Coaching experience.
 Experienced with USA Swimming OME, TeamUnify, HY-TEK as well as Word, Excel and Power Point
 Bachelor's Degree in sports management, kinesiology or recreation preferred, experience can stand in place of this
requirement.
 Advanced experience coaching various ages and skill levels in a competitive environment
 LSC leadership experience as either a board or committee member
 American Red Cross Lifeguard and or Lifeguard Instructor Certification
 Safety Training for Swim Coaches
 Coaches Advantage Training
 Concussion Protocol Training
 USA Swimming Athlete Protection Training
 Foundations of Coaching Original or through 101, 201 & Rules and Regs.
 USA Swimming Business Management Training 101 & 201 or ability to achieve within 6 months of employment.
Coaching Policy
Athletic/team Coaches are hired to instruct/teach specific skills where the coach is the teacher and the player(s) is/are
the learner(s) and instill teamwork both during team practices and games. Coaches are not hired to participate with the
players during scrimmages or active play, or endurance/strength training.
Village of Pleasant Prairie is an Equal Opportunity Employer.
Level of Commitment

Part Time

Position Type

Other

Level of Team

College (Division III)
Location: 2807 N. Glebe Road Arlington, VA 22007
with Marymount University
JOB SUMMARY
To assist the head men's and women's swim coach in building and managing a dynamic team program where swimmers demonstrate exceptional skills while fully committed to the mission and goals of the university and adhering to all Atlantic East and NCAA rules and regulations.
Direct Supervisor              
Head Men's and Women's Swim Coach
Status                                    
Part-Time, Temporary           
Division
Athletics                                        
Location                                
2807 N Glebe (Main Campus)
MAJOR DUTIES AND RESPONSIBILITIES
Attend classes to successfully complete a graduate program at Marymount University.

Assist the recruiting and practice planning.

Coordinate meet entries using Hy-tek Meet Manager.

Perform meet duties as assigned.

Monitor equipment inventory and care.

Assist with organizational planning (travel, community service, study hall, etc.).

Support player development and assist with roster management.

Help with the planning and organization of Marymount swim school.

Follow Athletic Department Policy and Procedures.

Provide positive leadership for student-athletes by example.

Know and comply with all NCAA rules and regulations.

Annually pass the NCAA Coach's Certification Exam.

Must be CPR and First Aid certified.

Perform additional duties as assigned.
OTHER DUTIES AND QUALIFICATIONS
Prior collegiate swimming and/or coaching experience

Valid driver's license

Must be able to complete hours both on deck for practices and competitions as well as in the office to assist in office organizational duties.
JOB REQUIREMENTS
Education                                        
Applicant must be enrolled as a full-time graduate student in one of Marymount's graduate programs or at the time of hire be able to prove that you have been accepted to a Fall 2020 Graduate program.
Experience                                      
Collegiate swimming experience preferred.
Licenses or Certifications          
Will be required to get CPR certification
Financial Responsibility            
None.    
Supervision                                     
None.
Special Knowledge                      
Microsoft Office, Email (Gmail); Will learn Hy-Tek Meet Manager.
SPECIAL WORKING CONDITIONS
Marymount provides equal employment opportunities to all employees and applicants for employment and prohibits discrimination and harassment of any type without regard to race, color, religion, age, sex, national origin, disability status, genetics, protected veteran status, sexual orientation, gender identity or expression, or any other characteristic protected by federal, state or local laws.
This policy applies to all terms and conditions of employment, including recruiting, hiring, placement, promotion, termination, layoff, recall, transfer, leaves of absence, compensation and training.