We're back with swimming's TopTenTweets presented by Arena, where we round up the best of the swimming Twitterverse.
Featured Instagram Post of the Week:
That's one stylin' chew toy.
---
10.
Tough night. Win like a champion, lose like a champion and roll with the punches. More motivated than ever. Time to finish this meet strong🇺🇸 #bulletinboard

— Carson Foster (@carson24foster) August 24, 2019
Wise beyond his years!
9.
Me when I realized I was swimming 500 meters per 20 minutes and it was gonna take me 7 hours to swim the 10km between me and Lanai. pic.twitter.com/KMrhJX2JJC

— Becca Mann (@BeccaMannSwims) August 20, 2019
…and then what happened?
8.
Nailed it.
7.
Support? You want to see support? Principal Kniseley & Coach Rado joined swim practice today pic.twitter.com/k2kLxKlN93

— Mandarin Activities (@Activities_MHS) August 21, 2019
LOVE to see it.
6.
First practice of the 2019-20 season! pic.twitter.com/x8i1Ghi9FU

— Bears Swim & Dive (@bears_swim_dive) August 23, 2019
So much potential.
5.
That's one way to practice.#EgerAcademy2019
Fun x training = 🤽🏽‍♀️ pic.twitter.com/pzYDf7KVQ5

— Swim England Water Polo (@Sw_EngWaterPolo) August 21, 2019
This is now a water polo website.
4.
First swim practice of the 2019-20 school year! Let's have another amazing season, and keep up the hard work girls! @AHSAdmiral_Al @admiralad845 @Dr_BLyons #AOE 🏊🏻‍♀️💪🏼⚓️ pic.twitter.com/ijGChb9eMp

— AHS Girls Swimming (@AHSgirls_swim) August 21, 2019
Impressive turnout.
3.
Woah I really am going to my very first COLLEGE swim practice right now😵🏊🏼‍♀️ #nervous

— Tori Thorne (@tori_thornee) August 26, 2019
But how was it??
2.
LVHS Girls swimming and Diving 1st morning practice. Let the fun begin. pic.twitter.com/iu0UmhU12A

— Fremont1_Swimming (@LVHS_SwimTeam) August 20, 2019
The only thing better than the year's first evening practice is the first morning practice.
1.
First week of practice : COMPLETE ⚔️ Go Titans #Cen10Pride pic.twitter.com/4rpiwAhsmz

— Centennial Swim & Dive (@SwimCentennial) August 23, 2019
Can we join in next week?
Arena Instagram – @ArenaUSA
Arena Facebook – @ArenaUSA
Arena Twitter – @ArenaUSA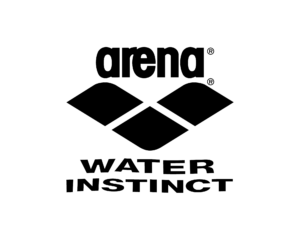 Arena USA is a SwimSwam Partner