Fike Swim is excited to introduce the next big improvement in training- The Mortar! At just over 3lbs The Mortar is the first-ever, permanent weight pull buoy. And what The Brick does for your core and down to improve your kick and body position, The Mortar does for your core and up to improve your pull and body position. It also significantly speeds up your turns.
ONE – Improves Your Catch
The Mortar is heavy enough to force your arms to find "better water" and improve your catch as you tow it through the water, but not so heavy that it acts like an anchor weighing you down and making you fight through the water like some resistance tools do.
TWO – Engages Your Core
Whereas a regular buoy carries your hips to the surface, The Mortar requires you to engage your core, which is how you end up swimming higher, ie faster, in the water.
THREE – Speeds Up Your Turns
Flip turns or open turns, it doesn't matter. When you have to throw 3lbs over or pull 3lbs under on every turn, your turns become significantly faster after using The Mortar.
Plus, because The Mortar is less buoyant it won't try to constantly escape your legs!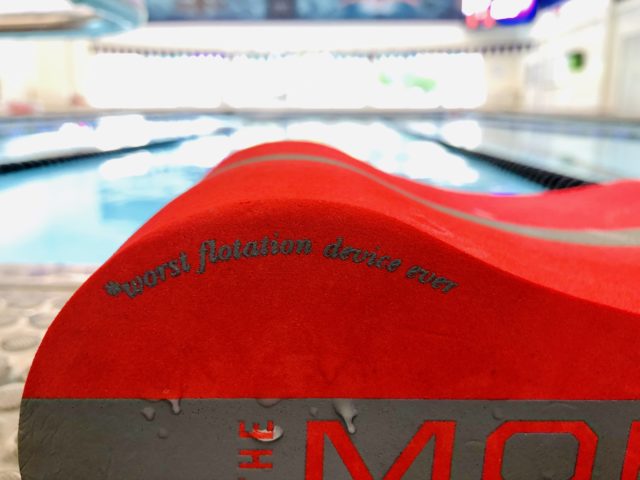 What Swimmers Are Saying
Awesome!!!
I love The Mortar! Even more than The Brick. Forces engagement of core muscles and works the turns. I sometimes pull with a tube and The Mortar has the same effect, but maintains better body position and is easier to put on and transition. I can also pull backstroke with The Mortar much more effectively and maintain better body position than with a tube. The Mortar is definitely more tiring than a regular pull buoy, but still allows solid body position. It's also fun to see people's reaction when you hand them The Mortar. Great product! Great training tool! Keep 'em coming! -Rick G.
Love it!
The Mortar is awesome! It definitely engages your core and forces you to think about maintaining good body position. I would highly recommend it to anyone who is looking to get more out of their pull sets and gain a competitive edge. Another great product from Fike Swim! -Alyse M.
"The Brick and Mortar…have been exactly what I have been looking for to change up and crank up my workouts!  It did not take long to feel the difference of a conventional board and buoy.  Emphasis on proper body alignment and increase effort and efficiency for The Brick.  The Mortar surprised me the most.  Definitely feel it in my shoulders and forearms.  I have had several people ask me about them and try each out.  Their reactions are classic.  Does not take them long to realize that they need to work much harder than they have been with "normal" equipment. Thank you for coming up with a better mousetrap, so to speak. I will be on the lookout for your next product release." -Chris B.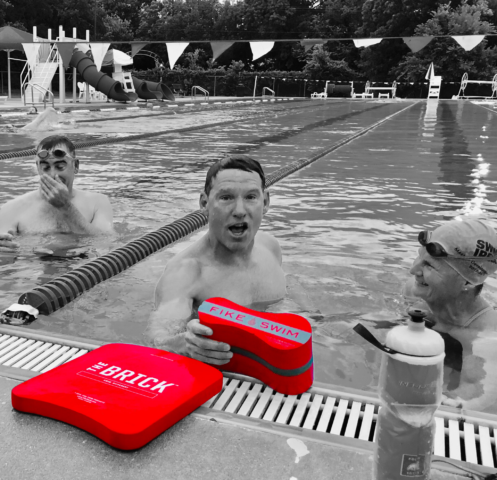 We'll give The Mortar to three lucky swimmers (U.S. residents only). All you have to do is leave a comment on this article and we'll pick our three favorite ones. That's it!


About Fike Swim
"We design products exclusively for the toughest sport in the world.  We unapologetically place swimmers on a pedestal.  The rigors they embrace on a daily basis can only be understood by another swimmer and they deserve a company focused 100% on helping them succeed.  Whether you're just starting out or training for Tokyo, we stand behind you."

–  James Fike, Founder
Fike Swim Products was born when founder James Fike put a brick on top of a kickboard and transformed just another legs-only kick set into a total body workout felt into the next day. Since then it's been our mission to create unique swim equipment with the single-minded goal of making you faster. We don't sell toys. We create tools to help you reach your potential.
You can get the latest news, product updates, and videos by liking us on Facebook and subscribing to our YouTube channel. And you can get a candid look at Fike Swim's journey by following us on Instagram. SWIM DIFFERENT!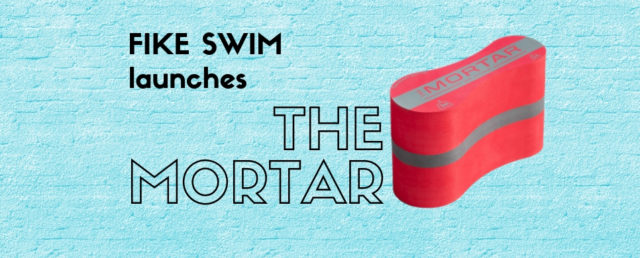 Courtesy of Fike Swim, a SwimSwam partner.