We're back with swimming's TopTenTweets presented by Arena, where we round up the best of the swimming Twitterverse.
Featured Instagram Post of the Week:
Personally, zero.
---
10.
What a week this has been! It has been an honor racing against such amazing people this week, and I'm so excited for everyone headed to Tokyo! I don't believe swimming is done with me quite yet, so keep an eye out for the next step in the journey! 😏😘😘😘😘 #kpop #tyrfamily pic.twitter.com/OHp5WEnYTf

— Sierra Schmidt (@Sierra_Swims) June 21, 2021
Swimming's very own dancing queen.
9.
It's been a massive rollercoaster of emotions writing this.
Today, after 11 wonderful years in the sport, I am announcing my retirement from competitive swimming.

❤️ 1/2 pic.twitter.com/ccqL6rpeqO

— Siobhan-M O'Connor (@SiobhanMOConnor) June 16, 2021
A legend. We will miss you, Siobhan!
8.
Three of Canada's young gun men helping Finlay Knox celebrate his win and new Canadian Record tonight in the men's 200IM. From L to R Knox, Liendo & Pratt.#Trials2Tokyo @SwimmingCanada @HPC_Ontario pic.twitter.com/1uiHOc5tm5

— Jasen Pratt (@SplashAnnouncer) June 22, 2021
Some Canadian young guns on the come-up…. watch out!!!
7.
"There hasn't been an Olympic Trials without @MichaelPhelps since 1996."

Okay then explain this: pic.twitter.com/0som1stz4d

— Team USA (@TeamUSA) June 14, 2021
Team USA makes a good point….
6.
My favorite moment of 2021 https://t.co/s1NBqnzz56

— Cody Miller (@swimiller) June 19, 2021
Miller, King, and Lazor: Good swimmers, better teammates.
5.
THIS IS SO INSANE! YOU'RE NOT OUT UNTIL YOU'RE OUT! #GoBlue @umichswimdive https://t.co/L0KUDuxlRj

— Connor Lee Jaeger (@conjaeg) June 16, 2021
Easily one of the most exciting races we'll see this year.
4.
Think he wants to join the relay team @Jimbob95goon pic.twitter.com/rT6Maz7pXC

— Adam Peaty MBE (@adam_peaty) June 15, 2021
Who's gonna tell Duncan?
3.
I can vibe with this 🔥 https://t.co/qWGSrtm2lv

— Simone Manuel (@swimone) June 22, 2021
Certainly passes the vibe check.
2.
Loving everything about @katieledecky grace, leadership, sharing spotlight and lifting up 15 year old Katie Grimes who just had a gutsy swim to land on the Olympic team. Total role model.

— Jen Psaki (@jrpsaki) June 20, 2021
Special Press Secretary Olympic shoutout.
1.
Hey @Camila_Cabello I know I'm about 5 years late. But if the offer stands I am still single. https://t.co/V9USl8lfJ3

— Erica Sullivan (@erica_sully) June 17, 2021
I wanna know how long Erica was waiting to be able to tweet this.
Arena Facebook – @ArenaUSA
Arena Twitter – @ArenaUSA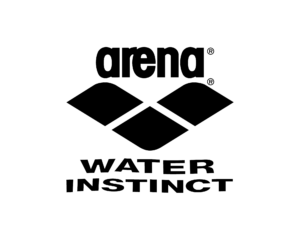 Arena USA is a SwimSwam Partner