TritonWear and SwimSwam are bringing you the best in swimming race analysis. With the power of TritonWear, you can have an in-depth analysis of your practice every day with zero effort. Stay up-to-date with this live NCAA race analysis by following TritonWear after visiting their full race analysis page through the link at the bottom.
Texas' Will Licon became the first 200 breaststroker in history to break the 1:48 barrier, winning the event on day 4 of the 2017 Men's NCAA Championships in Indianapolis, Indiana. Licon, a senior, went out in style, taking one last NCAA victory with an American and NCAA Record time of 1:47.91.
The big difference between his swim tonight and last season's record-setting performance was his front half. He took it out almost 4 tenths faster, turning in 51.42 at the 100. Licon was far and away the fastest swimmer in the field, as he finished over 3 seconds faster than Alabama's Anton McKee, who is now the 9th fastest performer ever with his 1:51.22.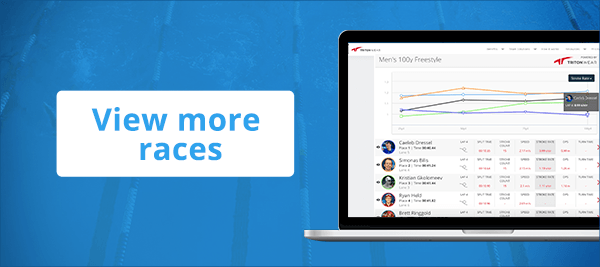 Swim analysis is courtesy of TritonWear, a SwimSwam partner.