Roman Jones, a recent Cal commit and the #9 recruit for the class of 2023, broke the Independent National HS Record in the 100 SCM free (49.75) on Tuesday.

2019 World University Games gold medalist Yuki Ikari got some work done today in his native Japan, firing off a new 800m free national record.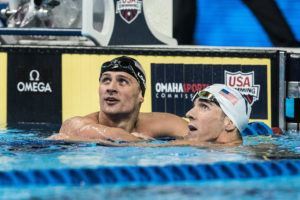 Michael Phelps has set an astounding 29 world records over the last 20 years, all coming in the long course, while Ryan Lochte has 14 of his own.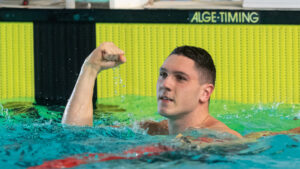 Italian teenager Simone Cerasuolo set two junior world records last December in 50/100m breast SCM. Stefano Nurra analyzed them
Widget
Copy and paste the code below into your web editor to embed this category's top swimming stories into your website.
Here's how the widget will display on your site:
Records Swimming News by SwimSwam