Job Description
:
THIS POSITION HAS BEEN FILLED. 
FINIS is an exciting growing company in the Swimming industry. Our brand is recognized worldwide as the innovative leader for our sport, and we are looking for the right talent to help take us to the next level.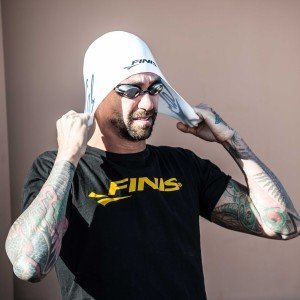 The Category Manager – Electronics is a brand new opening within the Product Development department. We are looking for a creative design professional that has a strong portfolio of electronic design, engineering and project management. The Category Manager – Electronics would jump right into current projects in development and help drive new innovation. Projects in this role are specific to the electronic products that FINIS is developing. Tasks will range from new electronic design enclosures to final packaging design creation, and everything in between.
The Category Manager – Electronics works closely with the Development Manager and other Category Managers to collaborate, direct, and produce products from inception to completion. The resulting work is creative, inspiring, on-time, and aligned with business goals and strategies. The Category Manager – Electronics must have a strong background with electronic enclosures, 3D modeling skills, electrical engineering knowledge, a good understanding of manufacturing processes, and excellent oral and written communication skills.
Responsibilities
• Development of electronic design projects
o Knowledge of housing enclosures, schematic drawings, user-interface design flow, and
manufacturing QC guidelines.
o Familiarity with design sketching and 3D/surface modeling of new and ongoing electronic products o Rapid prototyping and testing of new and ongoing electronic products
o Have a keen knowledge of each existing electronic products and their manufacturing process.
• Management of current and future electronic products
o Using the FINIS Product Life Cycle process to manage and maintain multiple products o Effectively controlling the projects from inception, production and end-of-life
o Work closely with external engineering and manufacturing vendors
o Ensure that all deadlines are met and products are to brand standard
• Deliver product proposals, cost analyses, product specifications, and the like
o Regular collaboration and brainstorming with the Product Development and Marketing teams o Work with the sales team to set pricing to meet revenue and profitability goals.
o Conduct necessary user tests and market research
Requirements
Minimum BS in Engineering or another related field
At least 3-4 years experience in Design and Engineering, Product Management, Electronic Modeling, RapidPrototyping, or other related field
Past work experience with new product development processes and responsibilities; any experience with
Understanding of Solidworks, Rhino3D, or other related CAD software
Must be a fast creative talent who moves efficiently through the phases of creative development while ensuring appropriate input along the way.
Strong project management skills, able to manage multiple priorities, anticipate demands, communicate status appropriately, and maintain a high level of operational transparency and accountability
Skilled at delivering creative concept presentations
Knowledge of sporting goods industry; current or past involvement as a swimmer/triathlete is a plus
Please send Resume and Portfolio with application
Pay and Benefits
Pay level varies depending on education and experience levels.
Employees are eligible for benefits 90 days after the initial hire date. Benefits include medical, dental,flexible spending and 401(k). Profit sharing bonuses also available for salaried employees.
Company Description
Our Vision: "To motivate every person in the world to swim better, swim often, and train smarter."
FINIS was founded in Northern California with the understanding that improving one's swimming technique is the secret to swimming faster and enjoying the sport more. This has led the company to introduce truly innovative tools to the swimming and fitness communities. Many of these products are currently used by Olympians, elite Triathletes, and fitness swimmers worldwide. FINIS is growing rapidly and is looking for smart enthusiastic people who want to work in an exciting athletic environment.
How to Apply
Send portfolio, cover letter, and resume to [email protected]
Contact Information
7085-E Las Positas Road Livermore, CA
phone: (925) 454-0111
fax: (925) 454-0066