Courtesy of Gary Hall Sr., 10-time World Record Holder, 3-time Olympian, 1976 Olympic Games US Flagbearer and The Race Club co-founder.
Improving your freestyle kicking technique will virtually guarantee that you will swim freestyle faster and there is no better way to accomplish this than to incorporate creative freestyle kicking sets into your swim training program.
The speed of the freestyle kick is the baseline speed for your freestyle. The higher the baseline speed (kick speed), the faster you will swim, after adding your pulling motion and body rotation.
Some swimmers and coaches consider that the up kick of the freestyle kick is a recovery phase. This can be due to a lack of creative freestyle kicking sets. At The Race Club, we consider that both the up kick and the down kick are very important and both kicks need to be worked hard. Neither should be thought of as a recovery.
In this Race Club Swimisode, World Class freestyler, Zach Hayden, demonstrates how to kick with the correct body position, using snorkel and alignment board, and a tough exercise we use to develop a faster freestyle kick, working the legs in both directions. The technique of finding the best articulation (bend) of the ankle, knee and hip are also extremely important in developing propulsion, without causing too much frontal drag. Fast freestyle kicking is an art form, requiring strength and flexibility. We hope that this Swimisode will help you improve your freestyle kicking technique and give you some ideas for freestyle kicking sets.
Thanks for watching!
Yours in swimming,
Gary Sr.
Like The Race Club on Facebook
Follow The Race Club on Instagram
Follow The Race Club on Twitter
Connect to The Race Club / Gary Hall Sr. on Linkedin
Because Life is Worth Swimming, our mission is to promote swimming through sport, lifelong enjoyment, and good health benefits. Our objective is for each member of and each participant in The Race Club to improve his or her swimming performances, health, and self-esteem through our educational programs, services and creativity. We strive to help each member of The Race Club overcome challenges and reach his or her individual life goals.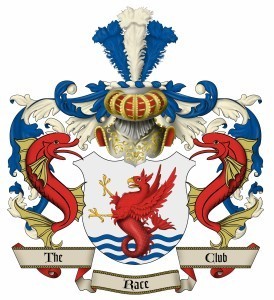 The Race Club provides facilities, coaching, training, technical instruction, video, fitness and health programs for swimmers of all ages and abilities. Race Club swim camps are designed and tailored to satisfy each swimmer's needs, whether one is trying to reach the Olympic Games or simply improve one's fitness. Our programs are suitable for beginner swimmers, pleasure swimmers, fitness swimmers, USA swimming or YMCA swimmers, or triathletes; anyone who wants to improve swimming skills. All of our Race Club members share an enjoyment of being in the water and use swimming to stimulate a more active mind and body.