We're back with swimming's TopTenTweets presented by Arena, where we round up the best of the swimming Twitterverse.
Featured Instagram Post of the Week:
ARENA with the reminder to always remember stretching before warmup!
---
10.
⏰👀 12.30pm tomorrow… #Tokyo2020 pic.twitter.com/k1BEWMPZVb

— British Swimming (@britishswimming) April 26, 2021
The anticipation is killing me!
9.
Growing the sport OUTSIDE the pool!

This is one of the biggest reasons I came back to Wilmington! pic.twitter.com/l4XPd4emwu

— Bobby Guntoro (@bobbygunt) April 25, 2021
I think I got cold just watching this.
8.
Say it with me: Everybody Has Bad Days.
7.
Grinding 🔨 pic.twitter.com/naRSnWpJro

— Amy Bilquist (@amybilquist) April 22, 2021
It never stops.
6.
Part of being a high level athlete is listening to your body and giving it what it needs. Today I did that and ended up with a 3 hour nap.

— Master Zach Harting (@hartingz) April 22, 2021
Comment with the longest nap you've ever taken.
5.
Instagram users when I post swimming videos: pic.twitter.com/FFrz3DHE2o

— Josh Prenot (@JoshPrenot) April 24, 2021
Hahahahahaha.
4.
Mona McSharry has 𝙌𝙐𝘼𝙇𝙄𝙁𝙄𝙀𝘿 for Tokyo ‼️

She swam 1:06.97 this morning, her first swim under FINA A time for Tokyo and then set 𝘼𝙉𝙊𝙏𝙃𝙀𝙍 national record in the 100m breaststroke this afternoon with a 1:06.29!

Congratulations Mona!!! pic.twitter.com/J8dw3zZVZN

— Tennessee Swimming (@Vol_Swim) April 20, 2021
The women's 100 breast this year is NOT slowing down.
3.
Check the comments for a 10/10 joke from Andrew Wilson.
2.
Does Jack Spitser have competition?
1.
This is quite the gig! Go Maddy!
Arena Facebook – @ArenaUSA
Arena Twitter – @ArenaUSA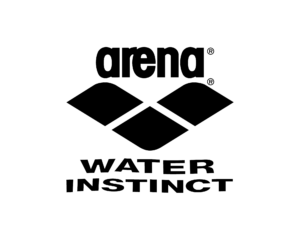 Arena USA is a SwimSwam Partner