We're back with swimming's TopTenTweets presented by Arena, where we round up the best of the swimming Twitterverse.
Featured Instagram Post of the Week:
Sometimes swam just want to race open water too.
---
10.
Happy Mother's Day to all of the amazing swim & dive moms!! We love you! 🧡 pic.twitter.com/Nkl9MAhY9J

— Tennessee Swimming (@Vol_Swim) May 9, 2021
Happy belated Mother's Day to all of our beloved swim moms!!!
9.
June Trials are shaping up to be better than we thought! https://t.co/5ScAceM2sT

— Jasen Pratt (@SplashAnnouncer) May 9, 2021
Who else is ready ?!
8.
400 IM splits https://t.co/yAI56NgG4G

— Pat Forde (@ByPatForde) May 8, 2021
The women's backstroke field in the world right now.
7.
🏊‍♀️New Asian Record!
China's Yang Junxuan clocks 1:54.57 to win women's 200m freestyle at National Swimming Championships.

The 19-year-old breaks her own record by 0.13 secs, ranking as the 8th fastest woman all-time in the event.@CHNswim_fan @SwimNerds @alexpussieldi #Tokyo2020 pic.twitter.com/LdNIB3uqCs

— CGTN Sports Scene (@CGTNSportsScene) May 4, 2021
In case you're wondering, wecould potentially see 9/10 of the top 10 all time in Tokyo.
6.
This is a pretty intense drag suit.
5.
Absolute Beast Mode.
4.
👀

— Nic Fink (@Nic_Fink) May 7, 2021
Whatcha lookin at Nic?
3.
Yes we can definitely tell.
2.
New 🇲🇽 National Record in the 200 IM‼️ 2:01.46 #Believe #AggiePostgrad #Tokyo2020 👍🏽 pic.twitter.com/USB6qQweti

— Jason Calanog (@jasoncalanog) May 1, 2021
Getting it done!
1.
Would these make you swim faster or slower?
Arena Facebook – @ArenaUSA
Arena Twitter – @ArenaUSA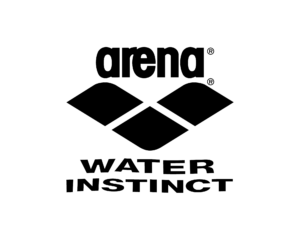 Arena USA is a SwimSwam Partner