This weekend more than 1,000 swimmers and coaches will be participating in 34 sessions of Fitter and Faster swim clinics across nine American cities.
Some highlights include:
Young American superstar Jack Conger will be leading his first clinics alongside FFT elite clinician & University of Virginia swim coach, Austin Surhoff in Eagleville, PA. PLUS, Jack's mom will be leading special sessions for the parents of participants.
USA Olympic team and Nation's Capital swim coach Bruce Gemmell, who is most famous for being the age group coach for Katie Ledecky will be leading a three day swim camp in Madison, New Jersey alongside Irish Olympian Shane Ryan.
Two Paralympians will be leading clinics this weekend. Visually impaired swimmer, Tucker Dupree will be leading clinics in Chicago with three-time Olympian Amanda Weir. Multiple Paralympic medalist and outstanding clinician, double amputee, Jessica Long will be leading four sessions in Camas, WA with Olympic gold medalist Tyler McGill.
In Omaha, NE Olympic coach Todd Schmitz will be leading a coaching clinic.  This is FFT's very first coaches clinic – a natural next step in Fitter and Faster's already successful "Coaches Program" that is held at every clinic.  Todd will then drive to Carroll, Iowa where he will lead two sessions of clinics on Saturday and Sunday. On Saturday, 4-time American record holder Clark Smith will be leading three sessions of clinics in Omaha before the Midwestern LSC banquet on Sunday.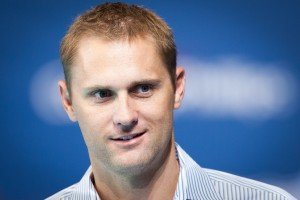 In Houston, TX Olympic and NCAA Champion Coach (also a 2-time Olympian) Brett Hawke will be leading 4 sessions of Elite freestyle and backstroke clinics with elite clinician and Olympic gold medalist Nick Thoman! We received an email last night from a family who will be flying in from North Carolina for this clinic – one of many families who fly to clinics to learn at clinics that meet their needs.
Fremont, OH is having a Michigan invasion! Three University of Michigan post grads will be leading clinics here this weekend: Ali Deloof, Emily Brunemann and Justin Glanda.
In Snohomish, WA Elite clinician and Olympic gold medalist Tyler Clary will be leading four sessions of clinics alongside the amazing Felicia Lee!
What a line up! We can't wait. 
Check out recent reviews from Fitter and Faster clinics.
You can request a swim clinic for your community here.
Here is a full list of upcoming swim clinics around the United States.
About Fitter and Faster 
Fitter & Faster Swim Tour is the premier elite level swim clinic and swim video operation in the United States. The company's mission is to provide fun learning experiences for competitive swimmers of all ages and abilities in person and online. Since 2009, FFT has produced in excess of 1,000 clinics in 40 states and Canada. More than 125,000 swimmers, parents and coaches have attended our clinics. Almost 100 elite level swimmers including 50+ Olympians & Paralympians who won more than 100 Olympic & Paralympic medals have led Fitter and Faster clinics.