Swimming News is courtesy of American Energy Elite Pro-Am.
2012 London Olympic Gold Medalist, Nathan Adrian will be headlining a record-sized field of Pros at the 2014 OKC Pro-Am hosted in Edmond, Oklahoma on Dec 18th thru Dec. 21st. Adrian will be swimming the Pro maximum of 4 events: the 50, 100, 200 free and the 100 fly. Nathan is the fastest American ever in the 50yd (:18.6) and 100yd freestyles (:41.0).
Nathan almost broke his own records last year at the Fastest Man in Texas Shootout, winning $10,001 in just :18.7 seconds, and he was just off his own personal best in the 100yd free and Master Nationals in April. Pro-liason, Josh Davis commented, "To have Nathan in the OK 50 free Shootout format on Sat. Dec 20th will be very exciting. It takes 4 swims total to win the $5000, one in prelims and 3 races in finals. Whenever Nathan races short course he wows the crowd, just like he did in long course when he won gold in the 100 free in 2012. I saw it in Texas and at Masters Nationals in Santa Clara. He puts on a show. Having Nathan race in Edmond, OK, along with all the other Rio 2016 hopefuls will be awesome!"
The presence of Adrian and the rest of the pros is not just a chance for them to win big money, but also a chance for the club swimmers who sign up for the Edmond Pro-Am to race some of the best swimmers in the world.
Team registration begins today. For more information go to www.americanenergyswimclub.org
SEE COMPLETE MEET INFO BELOW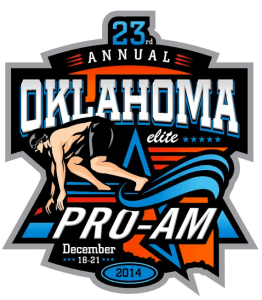 American Energy Elite Pro-AmPRIZE MONEY IS 1ST-$800, 2ND-$500, 3RD-$300.
50 BREASTSTROKE IS THE BONUS EVENT THIS YEAR.
MILE IS DOUBLE PRIZE MONEY, 1ST-$1600, 2ND-$1000, 3RD-$600.
50 FREE SHOOTOUT IS 1ST-$5000, 2ND-$1000 AND 3RD-$600.
PROS COMMITTED SO FAR:
Backstroke:
Nick Thoman
David Plummer
Bryce Bohman
Bobby Hurley
James Wells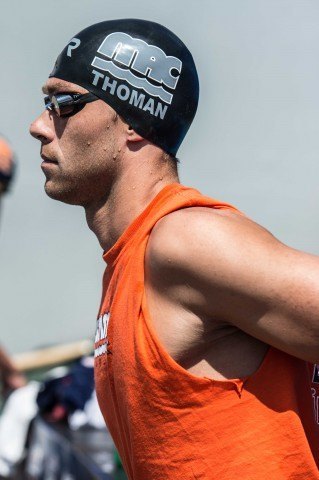 Butterfly:
Michael Flach
Michael Andrew
Miguel Ortiz
Zach Chetrat
Benoit Juot
Maya DiRado
Sandrine Mainville
Freestylers
Josh Schneider
Darian Townsend
Dax Hill
Josh Davis
Mark Weber
Derek Toomey
Nick Carter
Arianna Vanderpool-Wallace
Megan Romano
Lisa Boyce
Karlee Bispo
Nina Rangelova
Krista Kezbers
Sam Cheverton
Michelle Williams
Distance:
Mike McBroom
Michael Klueh
Sean Ryan
Ryan Feeley
Emily Brunemann
Lindsey Vrooman
Breaststrokers (Bonus stroke so 50 breast is included)
Jared Anderson
BJ Johnson
Brendan McHugh
Mike Alexandrov
Cody Miller
Jared Prince
Josh Hall
Zach Hayden
Carl Mickelson
Matt Lowe
Julian Fletcher
Breeja Larson
Laura Sogar
Emily McClellan
Melanie Margalis
Haley Spencer
Martha McCabe
Order of events:
Thurs. Dec 18th
200 Medley Relay
1000 Free
800 Free Relay
Fri. Dec 19th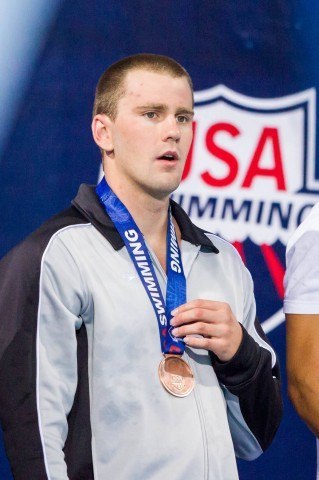 200 Free
100 Breast
100 Fly
400 IM
400 Free Relay
Sat. Dec 20th
200 IM
50 Free
200 Breast
100 Back
500 Free
400 Medley Relay
Sun. Dec 21st
1650 Free
200 Back
100 Free
200 Fly
50 Breast
200 Free Relay
Meet opens Nov. 11th and max registration is 675 swimmers, not including pros.
for more info contact:
Jared Prince
[email protected]
Head Coach
American Energy Swim Club
405.650.4774