The North Carolina Swimming Hall of Fame has announced its Class of 2016 inductees, which includes three Olympic Gold Medalists, the U.S. Olympic Women's Team Head Coach, and a Masters Swimming World Record Holder. This year's inductees are Erika Braun, Ricky Berens, Cullen Jones, David Marsh, and Gold Medal Mel Stewart. The Induction Ceremony will be Friday evening, April 29 at the Greensboro Coliseum Complex in Greensboro, NC.
The North Carolina Swimming Hall of Fame was founded in 1985 by Hill Carrow who was heading North Carolina Amateur Sports (NCAS) at the time. (NCAS continues today and hosts the State Games of North Carolina, Cycle North Carolina, and other major events.) Six inductions were held from 1985 through 1991, but the Hall of Fame went dormant for a long period afterwards, finally returning to action this year after a 25-year hiatus.
"We are delighted with this year's class of inductees," said Gerry Chapman, Chairman of the NC Swimming Hall of Fame Committee. "
After being offline for 25 years, the Hall of Fame needed to reopen for business with a big splash. And the Class of 2016 is as impressive as any group in NC aquatics sports history. I believe they will be a big draw and certainly will set a high bar for our future inductions." Hall of Fame Committee members involved in the selection process include Ceil Blackwell, Gerry Chapman, Hill Carrow, Trish Martin, Paul Silver, Kevin Thornton, and Jonathan Watson.
Erika Braun, a Raleigh resident and member of the Raleigh Area Masters Swim Team, began swimming at the age of 12 in her native Indiana, where in high school in 1986 she set the state high school record in the 50 freestyle. Two years later she qualified to compete in the 1988 U.S. Olympic Trials at age 16. Erika competed for the University of Georgia for two years, and after college made the move to North Carolina. After being out of the water for 12 years, Erika restarted her competitive swimming career in her early 30's as a Masters swimmer where she quickly regained her old form and was able to qualify for the 2012 U.S. Olympic Trials – Swimming at age 40. Erika is currently in training in Raleigh to try to repeat that feat this summer at the 2016 Olympic Trials. In the meantime, she has an impressive record of achievements in Masters Swimming including standing national records in 10 individual events and individual world records in 5 events, plus national and world records on multiple relays.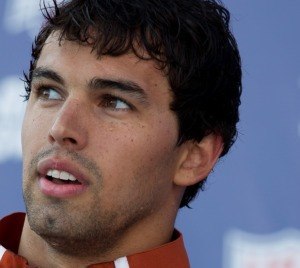 Ricky Berens is a Charlotte native who attended the University of Texas at Austin where he competed on the swimming and diving team from 2007 to 2010. He currently works for Nulo Pet Food as the Field Activation Manager. He began his International career in 2007 at the Pan American Games in Rio de Janeiro, Brazil, where he won a gold medal and two silvers. The following year, Ricky was a member of the U.S. Olympic Swim Team that competed in Beijing at the 2008 Summer Olympic games where he took home gold in the men's 4×200-meter freestyle relay setting a new world record (6:58.56). In 2012, Ricky made his second U.S. Olympic Team and again captured a gold medal in the 4×200-meter relay at the Olympic Games in London. During his illustrious swimming career, Ricky was an NCAA Champion, Olympic Champion, World Champion, and World Record Holder.

Cullen Jones grew up in New Jersey and is now a Charlotte resident where he trains as a member of SwimMAC Elite. He attended North Carolina State University in Raleigh from 2003 to 2006 where he set numerous school and Atlantic Coast Conference records and was NCAA Champion in the 50 Freestyle. At the 2006 World Championships Cullen became a World Champion when his 4×100-meter freestyle relay captured the gold. In qualifying for the Beijing Olympic Games, Cullen broke the 50 meter freestyle record at the 2008 U.S. Olympic Trials. He went on to win a gold medal in the 4×100-meter freestyle relay at the 2008 Games, along with Michael Phelps, Jason Lezak, and Garrett Weber-Gale. Cullen won two silver medals at the 2012 Olympic Games in London in the 50-meter freestyle and the 4×100 meter freestyle relay. He also earned a gold medal in the 4×100 meter medley relay.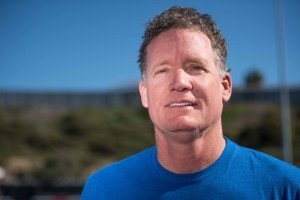 David Marsh, also a Charlotte resident, is one the most successful U.S. swimming coaches in history. While the coach at Auburn (1990-2007) he won 17 SEC titles, 12 NCAA titles, and multiple NCAA and SEC Coach of the Year honors. In 2003 he coached both Men's and Women's teams to a sweep of the NCAA titles. This had never been done before in collegiate swimming and diving. Marsh and the Tigers were able to accomplish this feat three more times (2004, 2006, and 2007). In 2007 David moved to North Carolina and became the CEO & Director of Coaching for SwimMAC Carolina where he has coached 29 members of the U.S. National Team. David has been Assistant Olympic Coach at the 1996, 2000, and 2012 Olympic Games, and he has been selected as the Head Coach of the US Women's Team for this year's Olympic Games in Rio de Janeiro.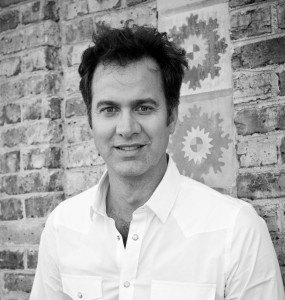 Mel Stewart is a Gastonia native who attended the University of Tennessee and during his swimming career held the NCAA, American, and World Records in the 200 meter butterfly. Mel's first Olympics was the 1988 Games in Seoul, Korea, where he placed 5th in the 200 fly. In 1991 during his junior year at Tennessee he set the world record in the 200-meter butterfly (1:55.69). The record stood for 16 years. At the 1992 Summer Olympics in Barcelona, Stewart won gold in the 200-meter butterfly in an Olympic record time of 1:56.26. He also earned a gold medal in the 4×100-meter medley relay and a bronze in the 4×200-meter free relay. After his competitive swimming days were over he co-founded the swimming news website, SwimSwam.com. Stewart resides in Austin, Texas, and is currently an ambassador for the USA Swimming Foundation.
The 2016 N.C. Swimming Hall of Fame Induction Ceremony will be held at The Terrace, at the Greensboro Coliseum Complex. The evening's festivities will start with a Cocktail Reception at 6:45pm, followed by Dinner & Ceremony beginning at 7:30pm. The Induction Ceremony is being held in conjunction with the Nationwide U.S. Masters Swimming Spring National Championships at the Greensboro Aquatic Center on the Coliseum Complex Campus, April 28-May 1. The swimming championships are expected to attract almost 2,000 swimmers to Greensboro.
Individual Tickets are available by visiting www.ncswimhalloffame.com. Reserved Tables of 10 are also available by contacting either Gerry Chapman at [email protected] or the Triangle Sports Commission at 919.678.1651, [email protected]
ABOUT The North Carolina Swimming Hall of Fame:
The North Carolina Swimming Hall of Fame was founded in 1985 to recognize outstanding achievements in, and contributions to, the sport of Swimming in North Carolina. From 1985 to 1991 the NC Swimming Hall of Fame conducted six induction ceremonies honoring 27 inductees, but subsequently went on a long hiatus. In 2015 a new NC Swimming Hall of Fame Committee came together to re-establish the NC Swimming Hall of Fame. The 2016 Induction Ceremony will be the first in 25 years. Under the new Committee, the Hall will recognize outstanding accomplishments and contributions across a broader spectrum of aquatic sports including Swimming, Diving, Synchronized Swimming, Water Polo, Masters Swimming, and Open Water Swimming. In particular, the Committee seeks to honor those individuals or groups that have achieved at a high level and/or made a significant positive difference in aquatic sports in North Carolina. For more information on the North Carolina Swimming Hall of Fame visit www.ncswimhalloffame.com
Swimming News press release is courtesy of the North Carolina Swimming Hall of Fame.