Courtesy of Gary Hall Sr., 10-time World Record Holder, 3-time Olympian, 1976 Olympic Games US Flagbearer and The Race Club co-founder.

With the introduction of the back footplate on the swim starting blocks in 2008, the dynamics of the technique of starting changed. Swimmers and coaches quickly learned that during swimming starts considerably more force could be applied by the creation of a more favorable surface angle for the back foot with the plate, similar to the start of a track sprint race.
At The Race Club, we tested the speed of our Olympic swimmers to 15 meters with and without the back footplate and found that by using the back plate with a sling-shot starting technique, the swimmers' times decreased by .1-.3 seconds.
In this Race Club Swimisode, you will see Olympian Rebecca Soni and World-class freestyler Zach Hayden demonstrate how to use the sling-shot start with the back foot plate. The head and body position, the degree of pull back and the tension on the upper arms are critical to getting the best possible start.
Getting off to a great start is an important way to begin a race. No one wants to play catch up after the breakout.
Enjoy this Swimisode and learn how to explode off of the starting blocks and get going in The Race Club way.
Yours in swimming,
Gary Sr.
Like The Race Club on Facebook
Follow The Race Club on Instagram
Follow The Race Club on Twitter
Connect to The Race Club / Gary Hall Sr. on Linkedin
Because Life is Worth Swimming, our mission is to promote swimming through sport, lifelong enjoyment, and good health benefits. Our objective is for each member of and each participant in The Race Club to improve his or her swimming performances, health, and self-esteem through our educational programs, services and creativity. We strive to help each member of The Race Club overcome challenges and reach his or her individual life goals.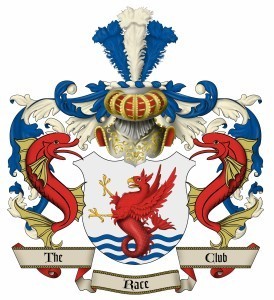 The Race Club provides facilities, coaching, training, technical instruction, video, fitness and health programs for swimmers of all ages and abilities. Race Club swim camps are designed and tailored to satisfy each swimmer's needs, whether one is trying to reach the Olympic Games or simply improve one's fitness. Our programs are suitable for beginner swimmers, pleasure swimmers, fitness swimmers, USA swimming or YMCA swimmers, or triathletes; anyone who wants to improve swimming skills. All of our Race Club members share an enjoyment of being in the water and use swimming to stimulate a more active mind and body.