"If there was ever a time I needed the swimming community, it is right now. Out of the ashes and residual energy of a 2016 Olympic goal, emerged an idea for a robot that could help anyone train at the level I've had the wonderful opportunity to experience at both Harvard and Berkeley. It's sort of like having a pet robot at the gym, but it can make you fitter, stronger, and faster, especially in the water. There's a ton of energy, experience, and knowledge inside this robot companion and I'd love for you to help me take it even bigger by showing support for our kickstarter at https://www.kickstarter.com/projects/1841446861/the-bod-box."

Here's what Bodbox does for everyone:
1. The Bodbox Assessment – it learns about you.
2. Recommend ideal workout – it knows what you should do.
3. Recommend ideal diet – it tells you what to eat.
4. Data to your email inbox – it gives you feedback.
5. Update recommendations based on actual performance.
Here's what it can do for any current athlete:
1. Allows you to track and optimize any movement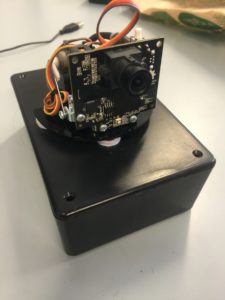 2. Optimize your diet for peak performance
3. Track reps, velocity, acceleration
4. View graphs and progress data specific to your training
Application ideas by sport:
swimming (waterproof case) – starts, turns, stroke mechanics, hip movement, dryland
ball/team sports – ball handling, optimal passing, velocity (when should you get off the court or field), any technique broken down into data
tri, biking, running, soul cycle – compete via average velocity over a session, observe and compare specific movements via hard data

other water sports (surfing, waterski, skiing, snowboard) – create a simple mount and you can track hip movement, technique, and any other data you can imagine
military, police – speed training, holstering, be trained anywhere with wifi, full medball workouts with a rock, remote training
crossfit/lifting – track lifts and workouts and get meaningful data
Support Chuck's KICKSTARTER here!
The bodbox (www.thebodbox.com) began as a simple hacked together way for Chuck and other pro and olympic athletes to get better. It's raw and authentic even in it's early form. We're only making 25 of this first version. Manufactured by hand. When you buy a box, you join our family. You'll be send raw data, team updates, and be directly involved in the design choices we make moving forward.
There is also more content and background at WWW.THEBODBOX.COM
The Bodbox uses object tracking to recommend workouts and diet plans based on Chuck and our team's extensive knowledge and experience with optimal training.
All you need to do is charge it up, turn on wifi, and set it down close to where you'll be working out. You can also use our underwater pelican case, and various holsters to make your own applications and track and get data/feedback on nearly any movement.
Support Chuck's KICKSTARTER here!
Here's what's under the hood:
The way we're building that right now is bare bones and simple – raspberry pi, preloaded SD cards sent to you physically when there's a firmware update or a pro athlete 'takeover', some python, and of course the secret sauce we use to max out your time working out.
Runs on a usb phone battery pack (included) – will run for upwards of 8 hours straight before a charge is needed – if you worked out that long in one day Bod might just give you a day off to charge up again 😉
Support Chuck's KICKSTARTER here!
…if you're one of the 50 to 25 lucky Bodbox OG owners/early adopters:
1. Open the first email Bod sends you when your Bodbox arrives.
2. Connect the USB battery pack to the mini computer inside Bod (make sure the battery pack is charged).
3. Set the wifi hotspot on your phone (Bod emails you three step instructions to set this up).
4. Do your workout.
5. Bod team invites you to a workout/diet calendar based on our number crunching to get you fit, healthy, and sexy all with a taped up medball and your new robo friend.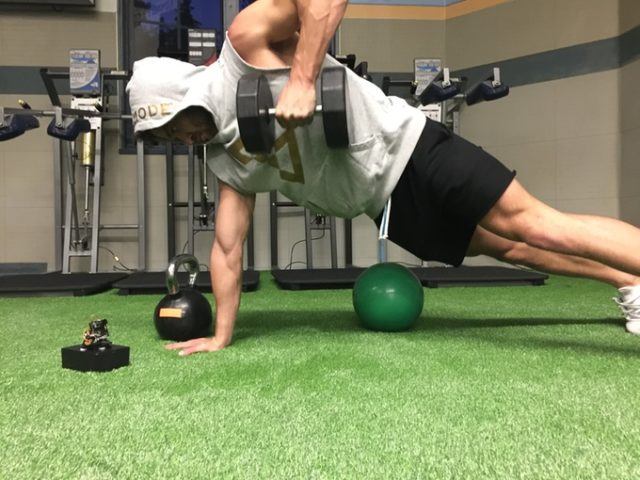 Adopt early and support the KICKSTARTED here. 
Like on Facebook 
Follow on Instagram
Follow on Twitter
See the Bodbox HQ