by George Deines, Counsilman-Hunsaker
My introduction to swimming started on a hot Texas day during the summer of 1991. I was at the Denton, TX YMCA outdoor pool racing a friend in the one lap lane they set up during afternoon recreational swim. For the record, I did not look like your typical swimmer at the time – thirteen years old, five feet tall and weighing close to 165 pounds – but for some reason the YMCA swim coach saw something in me that day. She came over to me and said, "Hey, have you ever thought of joining our swim team." I responded that I didn't even know there was a swim team, and she quickly informed me of the details. My mom picked me up that afternoon, and I energetically declared, "Momma, the swim coach wants me to join the swim team!" My mom signed me up and that was the start of my love of swimming.
Now, as the country continues to shelter in place due to Covid-19, and the summer swim season quickly approaches, there are currently more questions than answers regarding the timing of the season. We've already seen over 20 different communities decide to close their outdoor swimming pools for the season with more expected to come. Every time I hear of a community deciding to go ahead and announce a pool closure, I feel a little more heartbroken.
In a lot of ways, seasonal pools are essential to communities across the country. They are the places where families can spend time together on a hot summer day, where thousands upon thousands of children are taught Learn-to-Swim classes, and where a good number of competitive swimmers are introduced to swim team for the first time.
I understand the hurdles that community leaders currently face when deciding whether to open their outdoor pools for this summer. Now that we are past mid-April – when summer preparations for outdoor facilities are typically in full-swing – pool operators are unable to visit schools to recruit future lifeguards, swim instructors, swim coaches and guest services team members. Even those they've already recruited they can't train due to shelter-in-place orders and the closure of year-round aquatic facilities.
What this does is push the summer season back indefinitely from the historical Memorial Day opening and leaves the public wondering if it will be June 1, June 15, July 4 or even later. While I still believe it's too early to write-off the 2020 summer season, at some point it might not make sense for a City to open their pool. This is particularly troubling for summer swim teams as April is when they are organizing parent meetings, setting the summer swim meet schedule, securing pool time and ordering suits, shirts, and spirit-gear for their teams. I think it's important to recognize three things regarding the importance of recreational summer league swimming.
Prioritizing swimmer safety is a given
Swimmers' safety has always been – and will continue to be – the top priority for swim teams. If the go-ahead to open is not given by local officials due to the continued spread of Covid-19, then aquatic facilities must stay closed for this summer season. But, as hard as that news will be for summer swim teams, it will be the right decision.
Seasonal aquatic facilities are one of the primary ways to introduce kids to competitive swimming
Summer league swimming provides a great way to introduce swimming to both children and parents in a low-stress environment, and my personal story of my introduction to swimming demonstrates that seasonal aquatic facilities are without a doubt a venue for kids to learn about competitive swimming.
I still remember at thirteen, after my mom signed me up for the team, swimming at the YMCA State Swim Meet that year. I found out they awarded medals for places 1st through 12th, and I was seeded last at 13th. But to my surprise – even though I swam the 100-yard backstroke in a less than spectacular 1:29 – one of the swimmers no showed, and I got a medal!
My experiences and love for swim team later spurred me on to coaching, teaching lessons, and supervising swim lesson instructors. Throughout the 10 years that I spent coaching summer swimming from 1997 to 2007, I loved being a swimmer's first coach and engaging with their parents. I loved seeing a teenager break 30 seconds in the 50-yard free for the first time. I loved seeing an 8-year old finish the 25-yard breaststroke without getting disqualified. I loved going to watch my swimmers play the other sports they loved. And, they were able to play those other sports because of the freedom that being on a recreational swim team gave them.
Summer swim teams increase the quality of life of your community
One of the many unexpected blessings of joining the summer swim team was the way it increased my family's quality of life. First, I lost 25 pounds over my first two summers. Summer swim team is a great way to promote healthy habits and exercise for children. Second, it gave myself and my parents a whole new group of friends! What started as a friendly race in the lap lane ended up being the beginning of lifelong friendships for my family.
From the hot ten-hour Saturdays at local YMCAs where we spent time with other swimmers and their families to my mother's days running Meet Manager on MS-DOS 5.0, the friendships we made were invaluable. This very became evident during the summer of 1992 when my mother was diagnosed with her first round of breast cancer. While the burden placed on my family during that time was extreme, the Denton Dolphins Swim Team parents made it easier for us when they organized a meal sign-up for the rest of the summer and into the fall. In our time of tragedy, the summer swim team I had stumbled upon the previous summer ended up being a huge blessing to my family.
While the current conditions bring uncertainty at the present time, swim teams should not give up hope. This is the time to increase awareness of the benefit summer swim teams bring to their local community, brainstorm how the swim team could operate with social distancing protocols in place, and continue to engage and communicate with your returning team members ahead of this summer.
From my swim family to yours, wishing you strength and patience.
George Deines is the Studio Director for Feasibility Studies at Counsilman-Hunsaker. George specializes in aquatic master planning, business planning, feasibility studies, and operational training and development, and is a passionate swimmer, coach, and swim instructor.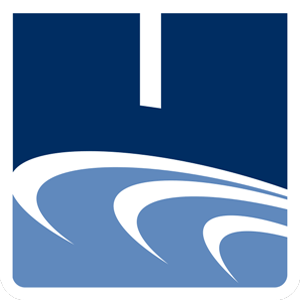 The history of Counsilman-Hunsaker is valuable in the context and the confidence it provides. Over the past 45 years, we've led the industry by completing more than 1,000 national and international aquatic projects of every size and complexity. In fact, many of the innovations that are now standard in the industry were conceived by our team.
Counsilman-Hunsaker believes that people of all ages are changed for the better through aquatic experiences and that our services reach beyond just solving design, or engineering or facility operational challenges. Our mission is to create aquatic experiences that transform people and communities, which supports our mantra of "Aquatics for Life". And when we say "Aquatics for Life" we're talking about the lives of humans we serve through every decision from conception, to the detail of daily operations. By focusing and serving the human experience, our full circle approach to everything we do allows us to be your guide every step of the way from facility audits, to program and design, thru facility creation and day to day operations.
Along the way, we've developed an international reputation for innovation and integrity, as people who are passionate about what they do and who do it exceptionally well. Today, our firm consists of an integrated team of designers, engineers and operational specialists with incomparable aquatic industry experience.
WE DO MORE THAN COMPETITIVE POOLS: SEE OUR PAST PROJECTS HERE



Courtesy of Counsilman/Hunsaker & Associates, a SwimSwam ad partner.