We're back with swimming's TopTenTweets presented by Arena, where we round up the best of the swimming Twitterverse.
Featured Instagram Post of the Week:
He really did make that look too easy.
---
10.
Eagle practicing for the Olympic 100m butterfly.. pic.twitter.com/NNucFfoqQ5

— Buitengebieden (@buitengebieden_) July 4, 2021
Could an eagle best Dressel? I think so…
9.
Celebrating my neighborhood little sister & SCARBOROUGH'S OWN, Kayla Sanchez heading to the Olympics – swimming the 100m Free and the relay 👏🏾👏🏾👏🏾 pic.twitter.com/sso6RcgQDT

— Grouchy Broderick (@TheImpeccableG) July 2, 2021
Neighborhood pride, love to see it! <3
8.
Fun swim today! First time swimming long course in 15 years (since Jr Olympics & I quit 🏊‍♀️ after). Grateful for my incredible friend & Sprint Queen👸Kasia Wasick for being such a positive light & great support system 🥰❤️ Keep an eye out for her at 2021 Olympics in the 50 free🥇 pic.twitter.com/eEawTYTr0j

— Helen Yee (@HelenYeeSports) July 3, 2021
Sprint Queen Kasia Wasick In The House.
7.
With 500+ athletes now qualified for the U.S. Olympic team, I'm pretty confident that the oldest U.S. Olympian in Tokyo will be Phillip Dutton (equestrian, 57, oldest since 2008). The youngest will be Katie Grimes (swimming, 15, youngest since Katie Ledecky in 2012).

— Nick Zaccardi (@nzaccardi) June 28, 2021
Fun fact: The youngest Olympic swimming gold medalist ever is Japan's Kyoko Iwasaki (200 breast, 1992, Age 14).
6.
ISL SEASON 3!! Gonna run it back with the 🏆 Champs the Cali Condors! Excited to be back with the group and looking forward to seeing how the new teams stack up. Go Dors! 🚪🦅🚪🦅 pic.twitter.com/yNfHBvqwMs

— Nic Fink (@Nic_Fink) June 30, 2021
Crazy that season 3 is less than 2 months away!!!
5.
Kathrin Demler is the newest member of the Cali Condors for the #ISL2021 Season! Welcome to the team, Kathrin!#CaliCondors#GoDors#ISwimLeague pic.twitter.com/lau6g2ZTo1

— Cali Condors (@calicondors_isl) July 2, 2021
The first-ever free agent to be signed to a professional swimming team. Cool!
4.
TOKYO BOUND! Former Western Albemarle Warrior, Remedy Rule, will be representing the Philippines at the Tokyo Olympics. We are so happy for you and everything that you have accomplished! pic.twitter.com/87PO15koIB

— Warrior Swimming (@Warriorswimming) July 2, 2021
How do I get myself a cheering section that comes prepared like this?!
3.
The qualification period for the Tokyo Olympics started in March 1, 2019, and ended in June 27, 2021. Based on the results since 2019, this is the projected start list for the men's 800 freestyle. Who will win in Tokyo? pic.twitter.com/nAQTERoWDV

— Swimming Stats (@SwimmingStats) July 4, 2021
Comment who you think will come out on top.
2.
Synchronised swimming has already begun for the Olympics 😍😍😍 pic.twitter.com/45CU1iNPgJ

— Emma Sherie ❤️🐝❤️🐝❤️🐝 (@_everyday_poet) July 4, 2021
2 animal videos this week….. you're welcome.
1.
Some, from over a hundred years ago, didn't make it beyond just one Olympics.

🏊 200m obstacle swimming

This event, a combination of an obstacle course and swimming in the Seine river, was only presented during the Games in Paris in 1900 pic.twitter.com/NPSb1Daukd

— Reuters (@Reuters) June 30, 2021
Who else thinks this should make a comeback for Paris 2024?!
Arena Facebook – @ArenaUSA
Arena Twitter – @ArenaUSA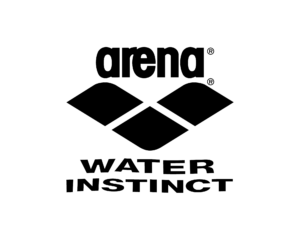 Arena USA is a SwimSwam Partner