We're back with swimming's TopTenTweets presented by Arena, where we round up the best of the swimming Twitterverse.
Featured Instagram Post of the Week:
We second this challenge!
---
10.
RT swimswamnews: Amy Bilquist Announces Retirement from Swimming https://t.co/XVZvGa0jFA

— Olympic Swim 2020 (@olympicswim1) August 23, 2021
Happy Trails Amy!!!
9.
Gertrude Caroline Ederle was an American competition swimmer & Olympic champion. On August 6, 1926, she became the first woman to swim across the English Channel. Known as 'The Queen of the Waves' she said"People said women couldn't swim the Channel, but I proved they could." pic.twitter.com/Kv2iPA6kHy

— Historygirl (@janeyellene) August 23, 2021
Some people 'walk the walk' Ederle is 'swimming the swim.'
8.
This would literally be me if I were an Olympian 🥴🥴🥴 @tar___ruh pic.twitter.com/xxTVHrGbRf

— On Her Turf (@OnHerTurf) August 22, 2021
Haha, this would be me too.
7.
Like fish take to water…

The most successful Olympics for our swimming team 🏊 pic.twitter.com/p06th3iFQZ

— Team GB (@TeamGB) August 23, 2021
It seems like almost every country had their most successful games ever in Tokyo.
6.
The Pool Queen has arrived in Tokyo 👑#TokyoParalympics (📸 IG/@JessicaLong) pic.twitter.com/tsPBKUDkjw

— #TokyoParalympics (@NBCOlympics) August 23, 2021
Long Live The Queen.
5.
Boom 💥✅ pic.twitter.com/FFFR2Yt6Bx

— grace lindberg (@GraceLindberg3) August 16, 2021
Update to last week's TopTenTweets.
4.
For those wanting to watch the international swimming league.. ⬇️🤩 https://t.co/g36z0I1CU1

— Jazz Carlin (@JazzCarlin) August 22, 2021
Season 3 kicks off in just a few days!!!
3.
Annual cookout at Coach Dan's house was a success 🤩 pic.twitter.com/g4UMjlvNHr

— Duke Swimming & Diving (@DukeSWIMDIVE) August 23, 2021
All those swimmers and no one in the pool?
2.
Mental patterning for today's swim in place!

Olympic open water champ Florian Wellbrock showing how it's done in the flume. Beautiful! pic.twitter.com/PAZA8s63G8

— Alan Couzens (@Alan_Couzens) August 21, 2021
Smooth SWIMinal.
1.
Canada's most decorated Olympian of all time, Penny Oleksiak, at the #QueensPlate. #QP21 pic.twitter.com/tA4wogdRNT

— MR. WILL WONG 📸 (@mrwillw) August 22, 2021
A swimmer AND a fashionista.
Arena Facebook – @ArenaUSA
Arena Twitter – @ArenaUSA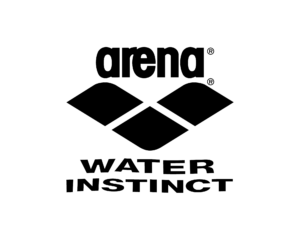 Arena USA is a SwimSwam Partner