JOB DESCRIPTION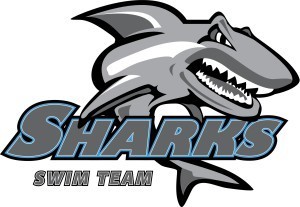 The Sharks Swim Team in Friendswood, TX, southeast of Houston, is seeking an outstanding career-oriented Head Age Group coach to join our dedicated staff and collaboratively contribute to the competitive and personal success of our 175+ swimmers.
Qualifications:
Our Head Age Group Coach will motivate and inspire swimmers. be enthusiastically energetic, highly motivated, and love the sport. She/he will possess a passion to help children achieve their competitive and personal potential. Our Head Age Group Coach must be a currently certified USA Swimming coach with a minimum of 2 years experience as a USA Swimming coach. A college degree, good organizational & writing skills, and competency with TeamUnify and/or Hy-Tek are preferred.
Responsibilities include:
Training September-May 4:30pm‐8:00pm Monday-Friday and Saturdays 8am-12Noon, Training May-July 4:30pm-8:00pm and 2-3 mornings 7:00am-10:00am. Meets (generally one or two a month), meet entries, performance and attendance reports, a monthly staff meeting, and swimmer, parent, and staff education.
Compensation:
Salary is based on the successful candidate's character, enthusiasm, and experience. Compensation is more than competitive in base salary, incentives, and reimbursements. ASCA and USA Swimming certifications, renewals, and memberships are all paid by the team as well as continuing education, mileage reimbursement, and a relocation contribution. Paid vacation time consists of 2 weeks at the end of long course season and one week at the end of short course season. The option exists to take on our existing Home School and/or lessons programs. Ideal start date is September 1-8 but we can and will wait until we have the right person.
Work Locations:
Our primary facility is the 4 year-old Friendswood ISD Natatorium located at 1115 Falling Leaf Drive, Friendswood, TX 77546. In the summer, some groups also train 2-3 mornings a week at a long course pool 8 miles from the Friendswood ISD Natatorium..
Team information can be found at www.SHARKS-Swim-Team.com
How To Apply
Please submit a cover letter and resume with 3 references to:
Head Coach Jim Crampton at [email protected]
About The SHARKS Swim Team
The SHARKS Swim Team is a coach-run team in located in Friendswood, TX, 30 minutes southeast of Houston and 10 mins from NASA. Galveston Island is 25mins southeast. Friendswood has outstanding public and private schools and has been recognized with the following awards: 2009 & 2007 Named One of the Top 100 Best Places to Live in the United States by Money Magazine, 2009 Named One of the Best Affordable Suburbs in the United States by Business Week, 2011 Named one of the Best Towns for Families by Family Circle, 2012 "Best City to Live Bay Area Houston Magazine.
Swimming News / Swimming Job is courtesy of The SHARKS Swim Team.