Courtesy of VASA Trainer, a SwimSwam partner.
An often asked question is whether strength training is safe for young athletes.  According to the Mayo Clinic and many other sources, the answer is a resounding Yes! but with a few important caveats:
Think resistance training – not weightlifting.  According to a recent statement by the British Journal of Sports Medicine (as reported on Reuters Health), "Resistance training – which can include light free weights, resistance bands or medicine balls, as well as push-ups and other body-weight-bearing exercises – can benefit young bodies and prepare them for active lives."
 Proper form and technique with supervision of a qualified professional is imperative.  These should be trainers or coaches with strength and conditioning certifications who know what exercises are best for kids and teens, and most importantly, "how much is too much."
The statement by British Journal of Sports Medicine is endorsed by the American Academy of Pediatrics, the International Federation of Sports Medicine and the U.S. National Collegiate Athletic Association (NCAA).  The authors go on to state, "Programs designed to promote conditioning and correct form for specific sports can also reduce the risk of injuries by 50 percent in kids and teens."
For age group swimmers, the Vasa Trainer is an appropriate strength training machine because it uses body weight to train with sport-specific motion.  Andrei Vornontsov, PhD, Performance Coach of the NEC at Sweden Swimming Federation (formerly Head Swim Coach of the Russian National Team 2008 – 2012), recently reported:
"The Vasa Trainer was used in Russia for a long time. For age groupers and juniors, girls age 12-15, boys aged 13-16, it is a good tool for condition training and strength development using "own body weight" before to start training with 'heavy metal'."
In American Swimming Magazine,  2012 Edition, Issue 1, University of Tennessee Head Swimming coach, Matt Kredich wrote:
 "I have been using them (Vasa Trainers)  to develop swimmers for 21 years, and have seen two significant benefits – one in the specific strength of the swimmers' pull, and the second in the understanding of proper swimming mechanics that comes from doing things the right way on the Vasa."
"Children are constantly lifting their own body weight – climbing on jungle gyms, trees, ropes, etc… these develop what I call 'built in strength'.  That is why the Vasa Trainer works so well for developing specific strength and proper form in kids. The resistance is a percentage of their own body weight, so it is safe."  adds Rob Sleamaker, M.S., exercise physiologist, author of SERIOUS Training for Endurance Athletes, and inventor of the Vasa Trainer.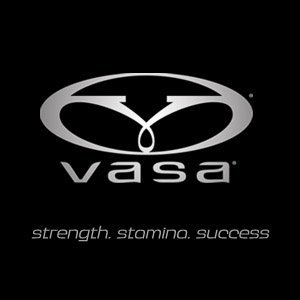 About VASA
Since 1988, Vasa has produced premium quality training equipment for sports, fitness and rehabilitation. For decades, Olympic-level swimmers, swim coaches, triathletes, triathlon coaches, and dry land conditioning coaches worldwide have selected the Vasa Trainer and Vasa Ergometer to dramatically improve performance for swimmers, surfers, paddlers, skiers, triathletes and those seeking total-body fitness. 
Follow VASA Trainer on Twitter here.