Courtesy of FINIS, a SwimSwam partner.
Get ready to make a splash with our latest innovation, the Stability Snorkel Jr. Designed specifically for children ages 6-10, this snorkel is set to revolutionize the way kids learn to swim, giving them the confidence and skills they need to become better swimmers.
In 1995, FINIS patented and introduced the first snorkel made for competitive swimmers. Today, snorkels can be found in almost every swim club around the world. Now younger swimmers can learn the same fundamentals that have otherwise only been available to older swimmers.

Focus on the Basics
Technique is everything in swimming. By using the Stability Snorkel Junior, children can learn to swim slowly with perfect technique. Practicing with a snorkel eliminates the need to take a breath which lifts the legs to the surface of the water and improves body position.
A snorkel also helps keep the head stable and allows the swimmer to maintain a streamlined position, a technique taught at the earliest levels.

Designed with Kids in Mind
Because younger swimmers' lungs are less developed, they take smaller and more shallow breaths. The Stability Snorkel Jr was specifically designed with a shorter tube and smaller mouthpiece so that younger swimmers can swim comfortably and confidently.
Our simplified design not only makes swimming more comfortable but also provides excellent stability in the water. No more fumbling or adjusting – the Stability Snorkel Jr stays securely in place, allowing kids to focus on their technique. An elastic headband allows for a customized fit for any young swimmer.
Whether your child is just starting their swimming journey or looking to improve their technique, this snorkel is the perfect companion.
Steps for Recommended Use
Inquire with your local dealer or
About FINIS, Inc.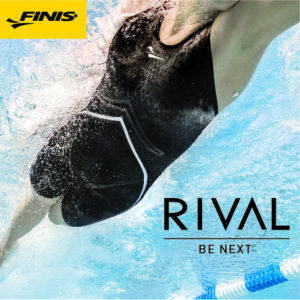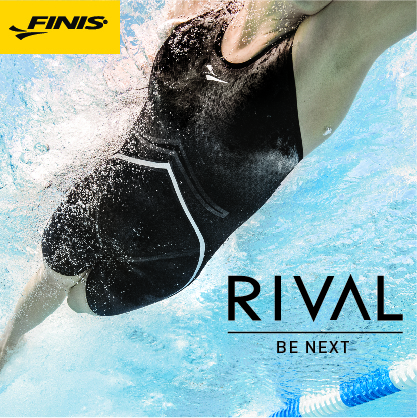 John Mix and Olympic Gold Medal swimmer Pablo Morales founded FINIS in Northern California in 1993 with a mission to simplify swimming for athletes, coaches, beginners and lifelong swimmers around the world. Today, FINIS fulfills that mission through innovation, high-quality products and a commitment to education. FINIS products are currently available in over 80 countries. With a focus on innovation and the fine details of swimming, FINIS will continue to develop products that help more people enjoy the water.
Courtesy of FINIS, Inc., a SwimSwam partner.