FINIS, Inc., a worldwide leader in technical swimming development, is proud to announce that Heidi Kast will be joining the FINIS team as a Regional Sales Manager. Heidi brings over 25 years of experience in the swimwear industry, with Kast-A-Way Swimwear, Inc.
Heidi Kast's mother, Patti Kast, started Kast-A-Way Swimwear, Inc. in 1976 and together the Kast family established the company as a hallmark retailer and team dealer in the swimming industry. During her time with the family business, Heidi Kast garnered expertise in nearly every aspect of the industry while building relationships with teams, coaches, and athletes around the world.
"I speak on behalf of the entire team when I say that we are thrilled to welcome Heidi to FINIS. When it comes to swimming and the industry as a whole, Heidi's knowledge is tough to match. Her experience and passion for the sport make her a great fit for this team." – John Mix, CEO, FINIS, Inc.
As a Regional Sales Manager, Heidi Kast will be based in Connecticut with a focus on the Northeast Coast Region. To contact Heidi Kast send an email to [email protected]
ABOUT FINIS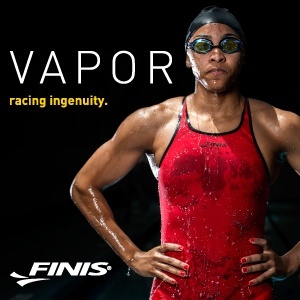 FINIS, Inc. is the worldwide technical leader in technical swimming development. John Mix and Olympic Gold Medal swimmer Pablo Morales founded FINIS in 1993 with a mission to simplify swimming for athletes, coaches, beginners and lifelong swimmers around the world. Today, FINIS fulfills that mission through technical innovation, high quality products and a commitment to education. FINIS products are currently available in over 80 countries. With a focus on innovation and the fine details of swimming, FINIS will continue to develop products that help more people enjoy the water.