Courtesy of FINIS, a SwimSwam partner.
Challenge Family Americas proudly announces FINIS as the Official Swim Course Sponsor of CHALLENGE FAMILY AMERICAS in the United States. The FINIS Swim Leg will feature prominently at the following races:
CHALLENGE KNOXVILLE
CHALLENGE QUASSY
CHALLENGE WILLIAMSBURG
CHALLENGE ATLANTIC CITY
CHALLENGE POCONOMOUNTAINS
CHALLENGE MAINE
CHALLENGE CEDAR POINT
CHALLENGE FLORIDA
"Triathletes are ever-eager to improve their swim strokes and subsequently reduce their swim split times," said Robert Nichols, Triathlon Category Manager for FINIS. "At FINIS we're devoted to creating products that address every aspect of swim technique to help athletes achieve personal best performances. We're excited to partner with Challenge Family's nine U.S. events in order to share our products and expertise with an expansive audience of multisport swimmers."
A worldwide leader in swim training equipment, goggles and swimwear, FINIS is focused on helping athletes improve their swim technique and enhance their experience in the water. In addition to onsite marketing promotions at CHALLENGEFAMILYAMERICAS events, FINIS will conduct instructional swim clinics at select venues. The company will also supply prizes to fortunate athletes earning age group division awards.
Eric Opdyke, Operations Director for CHALLENGEFAMILYAMERICAS, shared his enthusiasm for the new partnership. "FINIS is a premium brand that will truly benefit our athletes," said Opdyke. "We're committed to supporting our participants throughout their journey to the start line as well as on race day, and our relationship with FINIS will serve to encourage and enable swimmers to train and race to the best of their ability. The team behind the FINIS brand is comprised of accomplished swimmers and coaches, whose in-the-water experience is evident in the quality of their products. We're thrilled to have them on board."
ABOUT FINIS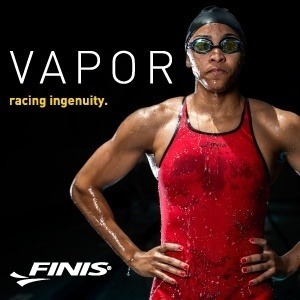 FINIS, Inc. is the worldwide technical leader in technical swimming development. John Mix and Olympic Gold Medal swimmer Pablo Morales founded FINIS in 1993 with a mission to simplify swimming for athletes, coaches, beginners and lifelong swimmers around the world. Today, FINIS fulfills that mission through technical innovation, high quality products and a commitment to education. FINIS products are currently available in over 80 countries. With a focus on innovation and the fine details of swimming, FINIS will continue to develop products that help more people enjoy the water.