Located at SPIRE Institute, a United States Olympic and Paralympic Training site and FINA Training Center, SPIRE Academy is an international high school and postgraduate academy focused on developing and preparing athletes to be successful in swimming. Placing emphasis on academic, athletic, leadership, and character development, SPIRE Academy is the ultimate environment for cultivating strong minds, strong bodies, and strong character to help athletes reach their maximum potential.
ONE – SWIM TRAINING
The training is based upon the individual needs of each athlete with a high level of focus on technique.
SPIRE emphasizes range of motion and flexibility and use a wide variety of methods to improve those skills.  With a variety of elite athletes from around the world, SPIRE cultivates a competitive and positive training atmosphere. Aquatics Director and Head Coach Thad Schultz is a former national champion and has worked with nine Olympians, four of whom were gold medalists.
TWO – PERFORMANCE TRAINING
Performance gains seen over the course of a school year will be monitored and charted to show growth.
Becoming stronger and faster while improving stamina and preventing injuries, SPIRE Academy student-athletes truly are college ready through training. Each student's performance program is personalized based on a functional movement screening that identifies strengths and areas for improvement. SPIRE Academy student-athletes typically have 3-4 performance sessions per week lasting 90 minutes each.
THREE – MENTAL TRAINING
At SPIRE Academy, mental training is just as important as physical training.
Student-athletes that take full advantage of mental training opportunities build confidence, maturity, and a mindset that is necessary for competing at the highest level. Student-athletes are taught that thoughts create feelings, feelings create actions, and actions create results. How you feel affects how you perform.
SPIRE Academy students meet with the Director of Mental Skills each week in an interactive setting to improve mental toughness, preparation technique, motivation, concentration, work ethic, positive self-talk, confidence, and much more. Student-athletes are also always welcome to schedule private sessions to discuss additional topics to gain the edge necessary for performing at their best in the water!
FOUR – SPIRE FUEL (dining on campus)
Every part of a student-athlete's training at SPIRE Academy is world class.
This includes the meal and nutrition program. SPIRE Academy students eat breakfast, lunch and dinner at SPIRE FUEL. All meals are all-you-can-eat buffet style and are included in the cost of tuition. From the custom grill, to the soup & salad bar, SPIRE's staff works hand in hand with student-athletes to provide healthy, nutritious, great tasting meal options that are the same as those provided to professional athletes. In addition, the Director of Food and Beverage, in conjunction with the performance coaches, teach classes to SPIRE Academy students about proper nutrition for athletes. SPIRE staff monitors the meal program to ensure our students are eating enough of the proper foods to maximize their training and development on the court. Customized nutrition consulting is also available for the serious student-athlete.
FIVE – HOUSING
Housing is included in the boarding student tuition rate.
SPIRE Academy's full time staff lives and monitors student-athlete housing 24 hours per day, 7 days per week. Students live in air-conditioned amenity filled rooms. Boarding students have access to swimming pool, fitness center, and a private student lounge.
SIX – TRANSPORTATION
All local ground transportation is included in tuition.
Local ground transportation on shuttles includes to and from all SPIRE Academy facilities (athletic and academic), as well as off-campus outings (shopping, activities, etc.) and any off-site doctor's appointments.
SEVEN – EVERYTHING YOU NEED TO SWIM FAST
SPIRE Academy is a one of a kind training facility, with the most state of the art Myrtha Pool, technology, training techniques, and top level coaching.  Through the FINA Scholarship Program and the Academy, SPIRE has Olympic level swimmers as well as high school and post graduate athletes looking to take their training to the next level.


MEET THE COACHING STAFF

Director/Head Swim Coach Thad Schultz:  A standout swimmer at West Virginia, Schultz's vast knowledge base spans NCAA, National Team and Club level swimming. A 25 year coaching veteran, Schultz has spent time coaching on the college scene a Clemson, Ohio State and Penn State before joining SPIRE Institute in 2015. Coach Thad has worked with over 20 Olympic swimmers, 18 NCAA All-Americans and dozens of state and sectional champions and now oversees SPIRE's multi-national Swim Program including all National and Olympic athletes.
We focus on the total athlete to try and make them bigger, stronger and faster, supplementing the in water approach with SPIRE Performance Training, SPIRE Mental Skills and SPIRE Nutrition. We value and focus on the whole athlete.
— Head Coach Thad Schultz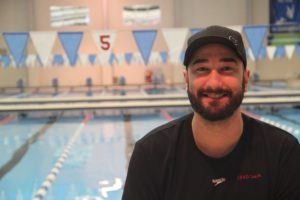 Associate Director/Swim Coach Ben Corley: Ben Corley has over 20 years of experience in swimming and brings endless enthusiasm  to the sport. Experience at the championships level in high school and college has given Ben the motivation and knowledge to boost young swimmers to the their highest potential. Coach Ben was the lead site coach of Palmetto Aquatics and head coach of A.C. Flora High School where he won two South Carolina high school state championships.
What is the next step?
If you have interest in this program, the next step is to contact SPIRE's admissions team.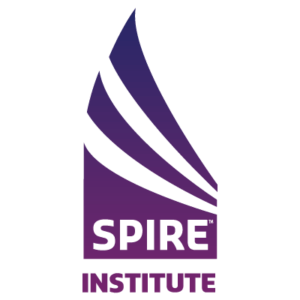 Below please note the important information to have readily available.
High School Applicants
SPIRE Academy Application
Current transcripts.
Any ACT/SAT scores.
Sport highlights.
Post Graduate Applicants
SPIRE Academy Application
Current ACT/SAT Scores.
Current transcripts.
Sport highlights.


Swimming news is courtesy of SPIRE, a SwimSwam partner.