All it takes is one glance at a top 25 Div I swim program to see the dozens of Power Towers, stretch cords, and parachutes scattered all over the deck. Sure, these programs also have massive budgets and money to spend on "toys". But are the benefits really worth all the investment, space, and time or is it all a gimmick?
Disclaimer: This article is written from my perspective referencing my personal experiences. Swim training is not one size fits all and I don't expect what worked for me to work for everyone.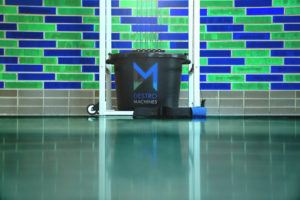 Spring of 2012, I had just finished a lack-luster junior year at Purdue and was absolutely determined to make my senior season as extraordinary as I could. Our theory was that because I personally have an unusually high amount of fast twitch fibers, my training in general would need to be different.  With the help of the Purdue athletic training staff, and my coaches, we developed an experimental new program around a variety of different high intensity style workouts. The largest change we made was the use of resistance during about 8 practices a week.
The biggest change I noticed from the resistance training was increases in my feel for the water. We started noticing that the practice preceding a heavy resistance practice, I would be very fast, and have a ton of feel for the water. This increase in feel could be multiplied with the use of resistance combine with anti-paddles and drag sox
I've discussed the "feel" phenomenon with many swimmers, coaches, and exercise experts, and while we don't have much scientific evidence to back the claim; the theory that we have is this: By overloading the muscles and swimming at or near maximal effort levels, we force the nervous system to adapt to the new resistance level, thus, "priming" the muscles for the expected workload. The effect would be prevalent at the next workout because the body has had time to recover and adapt.
This one is the most common effects that we expect to see from using resistance, however, I was pretty stunned by how much of a change I saw over the season. At the beginning of the summer, sprinting across the pool with a single Power Tower bucket (~26lbs) was a struggle, by the end of my senior year, towing two full buckets (~52lbs) was of similar difficulty. Not only was I stronger in the water, but consistently faster. Performance during test sets, and in season dual meets were significantly improved and I wasn't experiencing the mid-season training slumps that I had in years past.
The constant exposure to maximal efforts with super high resistances forced me to find a better way to get down the pool. My kick amplitude increased, my tempo increased, and my stroke changed to more of a rotationally driven pull rather than an arm driven pull. We found that I was able to pull a lot more resistance by catching the water, then ripping with the rotation of the body. It would require more research to determine if these technique changes were actually a positive or negative effect.
My starts were seeming more explosive and I was noticing I was getting more distance than my teammates off turns. We found that pushing off the wall with 50lbs of resistance tied to you was the aquatic equivalent of explosive weighted box jumps.
Unexpectedly, I also saw a significant change in endurance throughout the year and at Big10s. I have always been one of the best examples of a 'fly-and-die' swimmer, but this season seemed different. The impact was so large that I actually went near, if not, best times in the 100y free and 100y fly during in-season dual meets.
I went into the 2013 Big Ten Championships with more confidence than I've ever had for a championship meet. I was swimming fast during the season, able to pull twice the weight as last year, and throwing down numbers that I had never gotten close to in previous years, during practices.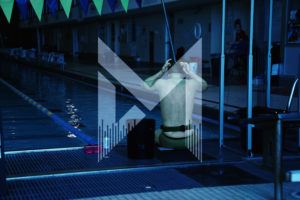 The Results:
You can see the results from that season's training.
2012 50y Free:   20.12
2012 100y Free: 45.12
2012 100y Fly:    50.77
2013 50y Free:   19.69
2013 100y Free: 44.26
2013 100y Fly:    47.54
If you enjoyed this article, you can follow @destro_machines on Instagram & Facebook where we will be posting swim training sets and more. You can also purchase Swim Towers from Destro Machines at https://www.destromachines.com/en_US/products/power-tower.
Destro Machines is a family and swimmer owned company. We were founded in 2015 when we realized that swimmers and coaches were lacking the effective and affordable training technology required for them to reach their goals. Our team of engineers, has spent months working with Division I College and top tier highschool programs to develop a tower that's not only less expensive, but also more effective than any other resistance training system available.

Swim training courtesy of Destro Machines, a SwimSwam partner.