Buffalo/Amherst, NY: Consistent with their commitment to excellence, the Velocity Aquatics Swim Club (www.VelocityAquatics.com) is excited to announce that they have hired Coach Rick Aronberg – former Head Coach of STAR Swimming – to serve as their Head Coach alongside Coach Ted Eimstad.
The four-time Division I All-American at Clemson University, will help oversee the progression & performance of the entire competitive program and its coaching staff, and lead the development of the Senior Program.
As an ASCA Level 5 Coach, Aronberg is recognized amongst the very best USA Swim Club coaches in the country. In his past 13 years at STAR, he has lead them to 20 (short & long course combined) LSC Large Team Championships and has helped develop 7 Olympic Trial Qualifiers in the past 5 years alone.
Owner & Director of Velocity Aquatics, LLC, Flynn Burroughs stated,
"We are very excited to bring a coach of Rick Aronberg's caliber to Velocity Aquatics. Beyond his coaching ability, he is beloved by his swimmers, families & staff. He's a man of great character who will teach our athletes valuable lessons that will transcend well beyond the pool".
The Velocity Aquatics Swim Club (VELO) is a year-round,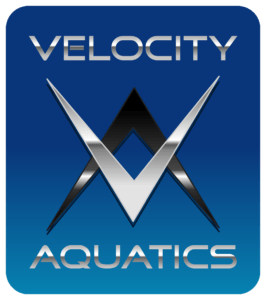 competitive USA Swim Club providing professional, full-time coaching and an environment designed to assist a swimmer in achieving their greatest goals. VELO is the competitive wing of Michael Phelps Swim School-NY (www.MPSSny.com). Teaching 1000+ students/week, MPSSny is a swim school for students of all ages & abilities.
Press Release courtesy of Velocity Aquatics.