We're back with swimming's TopTenTweets presented by Arena, where we round up the best of the swimming Twitterverse.
Featured Instagram Post of the Week:
Property Brothers X Swimming,
---
10.
After a lot of thinking, I've decided that I will retire after the 2021 Olympic season, come whatever may. I've swam for 16 years and loved every minute of it. Time to use my engineering degree! Thank you everyone for following my journey!

— Master Zach Harting (@hartingz) April 1, 2021
Nice try!
9.
Grosse émotion pour Federica Pellegrini aujourd'hui à Riccione :
131e titre national ✅
5e qualification aux JO ✅
30e titre national sur 200m nl ✅#Natation pic.twitter.com/yPNHnEkdKW

— MR.CARTER ⭐️⭐️ (@NelsonCarterJr) April 2, 2021
I'd cry too if I made my 5th Olympic team.
8.
"If at first you don't suceed, try, try again."
7.
The lil bow tie!!!
6.
Get your popcorn ready!
5.
Once in a lifetime kind of shot.
4.
THRILLED for national champs 🏆 @StanfordWBB and Winston's thrilled to be wearing a 🌲 hat pic.twitter.com/Oeo83xkFvj

— Maya DiRado (@MayaDiRado) April 5, 2021
A dog hat is by far the best way to celebrate a national championship.
3.
🦅🏆 The DEFENDING CHAMPION Cali Condors will be back in action for ISL Season 3!

ISL Season 3 Schedule:
(subject to change!)
⠀
1️⃣ Draft
Dates: end of May/early June pic.twitter.com/6eUiXhpegM

— Cali Condors (@calicondors_isl) March 25, 2021
Check out this thread to get EXCITED.
2.
Long course season just started but we're already setting records 😈💨 pic.twitter.com/F5GWMj16ip

— Sun Devil Swim/Dive (@ASUSwimDive) April 5, 2021
4/28, only one week in. Not bad.
1.
She has done it!

Just two years after being diagnosed with leukemia, 🇯🇵 Ikee Rikako has qualified for her second Olympic Games in the 4x100m medley relay.@Tokyo2020 @rikakoikee @fina1908 @Japan_Olympichttps://t.co/q6kJWZbgQi

— Olympics (@Olympics) April 4, 2021
And she's still swimming the 50 and 100 free later in the meet!
Arena Facebook – @ArenaUSA
Arena Twitter – @ArenaUSA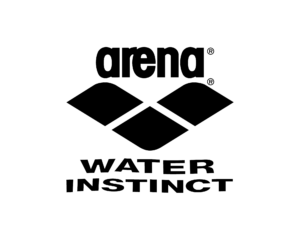 Arena USA is a SwimSwam Partner