We're back with swimming's TopTenTweets presented by Arena, where we round up the best of the swimming Twitterverse.
Featured Instagram Post of the Week:
But imagine have a pool like this in your own home #OneCanDream
---
10.
Swimmers – the same could be said for our sport. The water has no recollection of your best time or how good/bad your last race was. Do the work and BELIEVE IN YOURSELF! https://t.co/rTkBsE5TAS

— Greg Meehan (@Stanford_W_Swim) May 24, 2021
We can always count on Greg for swimming inspo.
9.
Eleanor Robinson 🇬🇧 🥇 and Nicole Turner 🇮🇪 🥈 celebrate their medals in the women's 50m butterfly S6 at the Euros!

📺Watch live: https://t.co/oF3nkNoQms
📊Results: https://t.co/vHKE8X9ptO #ParaSwimming #Madeira2020 @paralympics @SDGaction @pennybriscoe @ParalympicsIRE pic.twitter.com/A123l1mg5t

— Para Swimming (@Para_swimming) May 22, 2021
Fast swimming went down in all corners of Europe this past week.
8.
Swimming Lesson < Singing Lessons
7.
16/16 Consecutive European Gold Medals. We're in a great place as a team and can't wait to see what develops over the next few months into the Olympics! pic.twitter.com/vXiustsV5U

— Adam Peaty MBE (@adam_peaty) May 23, 2021
It's all in the hair!
6.
Stressed out at this photo, to be honest.
5.
I'm not sure I've ever seen anything like that in a major champs – it has to give Kathleen such confidence for Tokyo though, incredible performance under the pressure of winning then having to do it all again

— pullbuoy (@pullbuoy) May 21, 2021
Has anyone ever won a gold medal at European Championships in the same event twice in the same session before?
4.
Gonna ruin my taper watching this golf

— Coleman Stewart (@cstew181) May 23, 2021
It's not worth it Coleman…
3.
Hands up for a European Championships title!
2.
Thumbs up for 2 European Championships titles!
1.
Thumbs up for a European Championships title AND a World Record!
Arena Facebook – @ArenaUSA
Arena Twitter – @ArenaUSA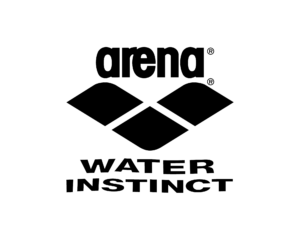 Arena USA is a SwimSwam Partner