JOB DESCRIPTION
Volunteer Assistant, Virginia Tech:

 The Department of Intercollegiate Athletics at Virginia Polytechnic Institute and State University (Virginia Tech), a member of the Atlantic Coast Conference and the NCAA (Division I), has a vacancy for the position of Volunteer Assistant Swim Coach. This is an unpaid position (no university benefits).
REQUIREMENTS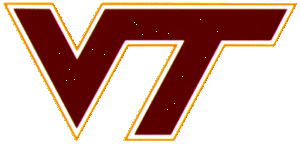 Bachelor's degree; must have swimming or coaching experience at the NCAA level, or coaching experience in a club swimming program; coaching, organizational, and administrative qualities are needed in this position along with strong written and verbal communication skills. The selected candidate must be able to work effectively within the rule structure of the university, the Atlantic Coast Conference, and the NCAA. A Criminal Background Investigation is required for the hired candidate and the results may impact employment. Selected candidate will exemplify our core values of Integrity, Service, Honor, Excellence, and Strong Together.
Virginia Tech does not discriminate against employees, students, or applicants for admission or employment on the basis of race, gender, disability, age, veteran status, national origin, religion, sexual orientation, or political affiliation. Anyone having questions concerning discrimination should contact the Office for Equity and Access.
HOW TO APPLY
If interested in the position, please submit a letter of application, resume, and list of names, addresses and phone numbers of three references to:
Reed Robelot/VT Swimming & Diving
Athletics Dept. (MC0502)
Cassell Coliseum, 302, Virginia Tech
675 Washington St.
Blacksburg, VA 24061
Credentials will be accepted until May 20, 2015.
OR APPLY VIA EMAIL
Reed Robelot, [email protected]
About Virginia Tech
Virginia Tech takes a hands-on, engaging approach to education, preparing scholars to be leaders in their fields and communities. As the commonwealth's most comprehensive university and its leading research institution, Virginia Tech offers 250 undergraduate and graduate degree programs to more than 31,000 students and manages a research portfolio of more than $496 million. The university fulfills its land-grant mission of transforming knowledge to practice through technological leadership and by fueling economic growth and job creation locally, regionally, and across Virginia.