Courtesy of inventor Jessica Wiseman
Sun Tail Mermaid: a durable and super comfy monofin swimfin for kids, teens, and adults.
50 backers so far
Pledged: $4,002
Goal: $10,000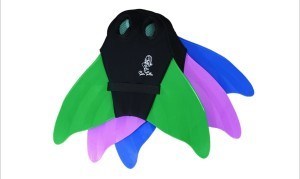 I was struggling to find a monofin swim flipper that would hold up to my kids' active play and my heavy use. All the monofins we tried either caused blisters, allowed our feet to slide around too much, or broke after only a few uses. So I set out to make a better one.
I worked closely with engineers and plastics specialists for ten months and developed a monofin that would keep feet secure, be super comfy to wear, and would hold up to active play and exercise.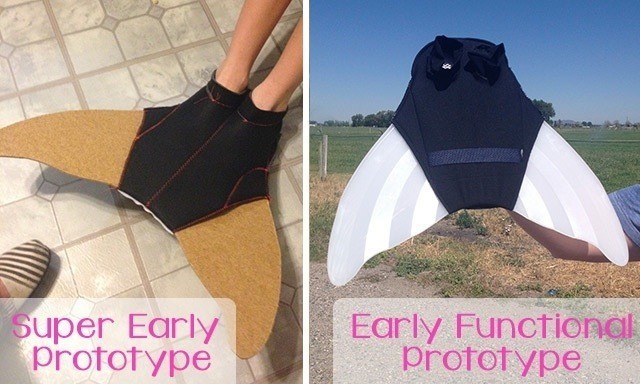 I haven't met a kid yet who doesn't absolutely love it and want one for their own. Our current monofin is designed to comfortably fit kids ages 6 – 12, but we've heard our older testers loud and clear — teens and adults want a Sun Tail Monofin, too!

We've already made thousands of our smaller fin, so most of the hard work is already done. Our suppliers and manufacturers are standing by, ready to make the larger version we've designed that will fit people age 13 – 99 and beyond. It'll fit all the way up to a U.S. men's shoe size 12!
Our goal is to raise $10,000. The bulk of the engineering for the larger fin is already complete (and I am paying for the rest out of pocket), we just need to finish funding the tooling for the teen/adult sized mold and the initial production run of the larger fin. Hooray!
My partners and I have already put in over $90,000 of our own money to develop and manufacture the smaller fin along with fun accessories like swimmable mermaid tails that can be worn over the fin for even more fun.