Courtesy of A3 Performance, a SwimSwam partner.
As we come to the end of 2022, A3 Performance is proud to have one of the fastest, most exciting years to date.
In June, A3 Performance continued to prevail as the industry's innovation leader releasing the most innovative technical racing suit IN HISTORY – PHENOM. Highlighted by SlipStream® Technology, vertical fabric channels, and data-driven design, you've probably already heard on the pool deck that this suit is changing up everything we know about technical racing suits.

And just over the last month, A3 Peformer and US National Teamer Beata Nelson won two Triple Crowns on her way to becoming the Overall Female Winner of the 2022 FINA World Cup Swimming Series. Beata came out on top at all three stops  in the 200 IM and 200 BK, and was tenths shy of a third victory in the 100 BK. After a solid World Cup Series, it's clear that some of Beata's best racing is still in front of her.
With some big wins this year, the fastest-growing brand of competitive swimwear isn't slowing down anytime soon, and we're celebrating!
This Black Friday, get up to 50% off products like VICI, BODIMAX, Backpacks, and more all at a3performance.com – that's the lowest price of the year! If 50% off doesn't get you, know that these items will go fast and sales are only while supplies last, this Thanksgiving Weekend.
At A3 Performance, our mission is to Lead, Innovate, and Inspire the sport of swimming. Lead the industry of performance swimwear and apparel. Innovate products and services. Inspire all athletes to live their potential and be their best – A3 Performer.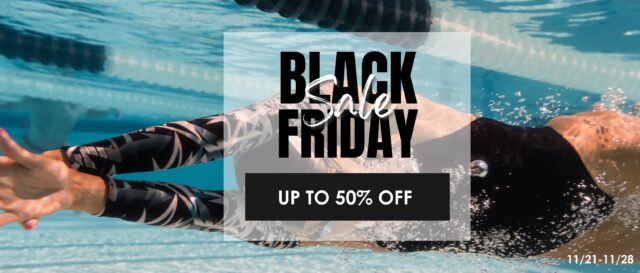 See A3 Performance here.
Please send all questions, orders, and inquiries to [email protected]