From the official Brian Goldman obituary.
Brian Goldman died peacefully on May 10th after a long battle with colon cancer. He is survived by his wife, Michele, his two adored sons, Jared and Ben, his parents Jill and Alan Goldman, his sisters Betsy Goldman and Melissa Rouse, brother-in-law Scott Rouse, nephews Jake and Austin Rouse, brother and sister-in-laws Mark and Tamar Hauptman and their children, Jacob, Rebecca, Gabrielle, and Noah. He is also survived by his precious Mudpuppy family.
Brian died too young, but he lived more in his 50 years here than most people could in a hundred. In every endeavor he undertook, he s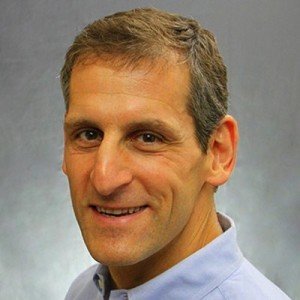 trived to be the best he could be. He was a life-long swimmer with a passion for the sport. He held records for years at North Hills Club, and went on to swim for Duke during his undergraduate years. Seven years ago, he combined that love of sport and love of coaching and started the Mudpuppies Swim Team at Meredith Townes Pool. Under his loving leadership, the team achieved unprecedented success, winning division championships for the last five years, with undefeated seasons for the last three. For him, more important than the wins were the life lessons he shared with his young swimmers.
Brian was also a beloved physician practicing at Raleigh Medical Group since 2002. His patients remember him for the care and attention he showed them, and his philosophy that health is really about living well and enjoying life.
He certainly embodied that motto. He loved being in nature, learning new things, and experiencing new adventures. Most of all, he loved spending time with his family. To the best of his ability, he held on to his passions until the very end. He will be profoundly missed.
You can make a donation in Brian's memory on the website with a credit card or send a check to Swim Across America, One International Place, Suite 4600, Boston MA 02110. Please be sure to include a note specifying that your donation is made in Brian's memory.