The Cali Condors and the Toronto Titans could be considered co-favorites for Match 7, but there are no team ties in the ISL.

Northwestern's Ashley Strouse is capable of coming in and scoring at the NCAA level right away with elite best times in the freestyle events.

Of the 114 athletes, there are 51 athletes on the 2021-2022 USA Swimming National Team that competed at the Tokyo 2020 Olympic Games.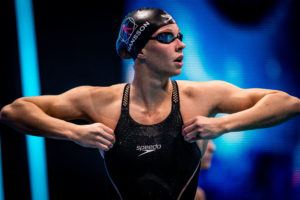 Based on what we've seen so far, these are our top-6 breakout performers of the 2021 ISL season. Some have swam in the league before, others are rookies.
Widget
Copy and paste the code below into your web editor to embed this category's top swimming stories into your website.
Here's how the widget will display on your site:
National Swimming News by SwimSwam