Level of Commitment

Part Time

Position Type

Assistant Coach

Level of Team

Other

Sport

Swimming
Date posted: March 31, 2021
Location: Hunterdon County YMCA, West Woodschurch Road, Flemington, NJ, USA
with Hunterdon County YMCA
The Hunterdon County YMCA is excited about the opportunity to work with our highly regarded swim team. Approx. 10 hours per week, schedule will vary.
Under the direction of the Director of Competitive Aquatics and upper level Swim Team Coaches, the Swim Team Coach will facilitate, develop, promote and reinforce technique standards with designated coaching groups.
Level of Commitment

Full Time

Position Type

Assistant Coach

Level of Team

Club

Sport

Swimming
Date posted: March 30, 2021
Location: Loudoun County, VA
with Snow Swimming
SNOW Swimming, Inc, a USA Swimming Bronze Medal level club located in Loudoun County, VA, is seeking applicants for our Head Site Coach at Claude Moore Recreation Center. SNOW was founded in 1998 and since then has operated exclusively in Loudoun County, which is just 45 minutes northwest of Washington, DC. Pre-pandemic our club was 500+ student-athletes ranging in ability from Novice to National qualifiers. Our club is a part of the Potomac Valley LSC and operates out of three main sites (Claude Moore Rec Center, Dulles South Rec Center and the Ida Lee Rec Center in Leesburg, VA) and regularly qualifies student-athletes for the various Junior National-level meets (NCSA's, ISCA's, etc…). We've had multiple athletes earn USA Swimming Scholastic All-American status, as well as several athletes selected for USA Swimming Select Camps. We have access to three outdoor pools for summer training, in addition to LCM training year-round for our most experienced student-athletes. In spite of the pandemic we are sound financially, and currently have a waiting list of 200+ swimmers. We are looking forward to the upcoming LCM season and excited for the next quadrennium (even though it's only three years long!).
We are seeking applications from career-minded coaches who are excited to develop age group student-athletes in the post-pandemic world, despite all the challenges that entails. You should be fully certified and in good standing with USA Swimming, experienced in developing your athletes to the Junior National level (or higher) and able to work both mornings and afternoons with multiple groups. Additionally, the successful candidate should be comfortable handling meet entries with the Team Unify platform, email correspondence with families, recruiting from the numerous Summer Leagues in northern Virginia and contributing your enthusiasm & various coaching experiences to our staff. Your demeanor should be positive, inclusive & infectious, and your coaching style should reflect that. Our student-athletes should be able to feed off your energy! All certified coaches who fit the above description are encouraged to apply, especially women & minorities.
SNOW Swimming is an equal opportunity employer and does not discriminate on the basis of gender, ethnicity, sexual preference or religious background. The position is full time and comes with a competitive salary based on experience. You'll work closely with the Head Coach and the club owner; there is no Board of Directors at SNOW as it's a privately owned business.
Level of Commitment

Full Time

Position Type

Aquatics Staff

Level of Team

Other

Sport

Swimming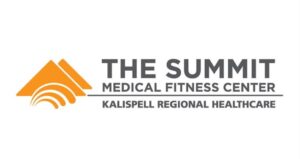 Date posted: March 30, 2021
Location: 205 Sunnyview Lane, Kalispell, MT, USA
with The Summit Medical Fitness Center, Kalispell Regional Healthcare
Want to make a difference in a child's life while having fun doing it?
Join our team and provide quality and enjoyable swim lessons following the guidelines and class progressions as established by The Summit.
The Aquatics Supervisor is responsible for the safe and efficient management of aquatic operations and programs, supervision of aquatics staff, and ensuring a positive experience of our members and staff. Join our team in helping people of all ages and abilities achieve and sustain health, happiness and success.
Responsibilities:
1. Develops and organizes the following aquatic programs, including but not limited to: a) swim instruction courses, 2) lifeguard training courses, 3) beginner to advanced swim lessons, 5) water safety classes according to industry practices and procedures. Will be responsible that all staff participating in these courses is up-to-date on certifications and the latest requirements for safety and instruction.
2. Organize the private swim instruction program. Leadership and communication to participants ensuring confidence and trust with abilities to have successful outcomes with course instruction.
3. Works in conjunction with the Summit Leadership in the recommendation of new employees, works to complete the hiring process. Prepares written evaluations on Aquatic staff, reviews with employee prior to anniversary date, and participates in corrective action, if necessary.
4. Supervises and schedules appropriate staff in accordance with set budget levels appropriate for class and event attendance. This includes but is not limited to swim instruction, special events, and safety or educational programs.
5. Oversees payroll and timekeeping for Aquatic employees. Will also schedule employees with-in time-keeping standards for any in-service instruction or meetings as necessary being mindful of overtime and budget constraints.
Qualifications:
1. Current Nationally recognized swim instructor certification required.
2. Advanced Lifesaving Certification/First Aid Certification required.
3. Healthcare Provider or Red Cross Professional Rescuer CPR certification required.
4. A minimum of two years' experience as an aquatic swim instructor and lifeguard required.
5. Bachelor's degree in Exercise Science or related field preferred. Will consider combination of experience, education, and supervision of similar programs.
6. Knowledge of pool operations to include but not limited to: mechanical operation, supplies needed for maintenance, hygiene and chemical use for sterilization, and staff to member ratios for safe operations.
Level of Commitment

Full Time

Position Type

Head Coach

Level of Team

Club

Sport

Swimming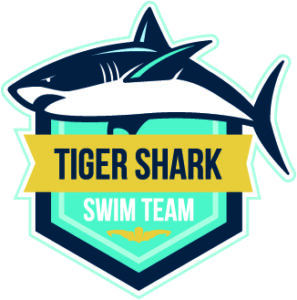 Date posted: March 29, 2021
Location: 102 E Michigan Ave, Urbana, IL, USA
with Urbana Park District Tiger Shark Swim Team
In order to deliver quality programs and services to the public, the Swim Pro/Head Coach plans, organizes, coordinates, and administers the overall comprehensive year round swim team for citizens. The Swim Pro/Head Coach/Head Coach receives supervision from the Aquatics Manager and is responsible for having knowledge of coaching, mentoring, and training techniques related to swim teams. Other duties include: organizing competitive matches, recruiting and assigning volunteers for matches and the booster clubs, developing skills of athletes, checking water chemistry, assisting with swim lesson trainings, supervising and evaluating performance, managing the summer Nadiators Swim Team, and taking corrective action for all programs as necessary. The Swim Pro/Head Coach/Head Coach may also perform cash handling procedures, such as collecting fees for programs, services, or commodities and maintaining related records.
DUTIES: Supervision – Supervision of all assistant swim coaches. – Supervision of the (Year Round) UPD Tiger Shark Swim Team. – Supervision of the (summer) Nadiators Swim Team. – Observes programs; identifies problems and initiates solutions. – Communicates with the Aquatics Manager on a daily basis. – Hiring, supervising, training, evaluating, and discipline of coaching staff. – Completes incident/accident reports and follows up with processes. – Performs other duties as assigned.
Planning and Equipment Management – Plans seasons, conducts practices for, and attends both regular season and championship meets for the UPD Tiger Shark Swim Team program. – Create, implement, coordinate, and manage Pre-Team for UPD Tiger Shark Swim Team. – Creates educational opportunities for parents and swimmers such as clinics, presentations, and meetings. – Coordinate training program for Nadiator Swim Team. – Plans and executes UPD Tiger Shark Swim Team program. – Seeks to increase UPD Tiger Shark Swim Team program participation through consistent improvements of the program. – Assures compliance with rules, standards, and guidelines set forth by USA Swimming and that all aquatic safety procedures are followed. – Prepares goals and objectives for programs and personal tasks. – Keeps accurate records of current inventory levels and order supplies and equipment as needed. – Keeps informed of program participants' experiences and takes initiative to meet the needs of program participants by collaborating with Champaign-Urbana Special Recreation. – Develops Program Guide information. – Conducts program surveys and seasonal evaluations for programs. – Assists with other events outside of aquatics programs. – Maintains distinct records for UPD Tiger Shark Swim Team program and Nadiators Swim Team. – Prepares and maintains equipment for use in aquatic programs and facilities. – Manages equipment for appropriate, safe, and timely use/supply. – Demonstrates knowledge of applicable safety practices and procedures, with ability to take proper precautions and assure safety of self, co-workers, volunteers and general public. – Demonstrates ability to plan, schedule, and organize work independently with little direct supervision or/and with diverse group of individuals and organizations. – Demonstrates organizational skills. – Maintains ability to work a flexible schedule. – Performs other duties as assigned.
Public Relations – Promotes and maintains club recognition and excellence opportunities within USA Swimming. – Maintains high degree of community involvement. – Demonstrates professionalism to all employees and customers. – Represents the Urbana Park District in a professional, positive, and appropriate manner. – Dresses appropriately for the job, giving the public a good first impression of the department. – Writes all seasonal brochure copies. – Answers phone calls in a professional manner or directs the general public to appropriate parties. – Demonstrates understanding and importance of customer orientation with participants and community members. – Performs other duties as assigned.3
Finance – Develop, monitor, and maintain guidelines of program budget to meet fiscal goals and objectives to be evaluated annually with a multi-year vision of the program in mind for the UPD Tiger Shark Swim Team, Nadiators Swim Team, Pre-Team, and all other related programs under the supervision of the Aquatics Manager. – Works within budgetary constraints of a program budget. – Collects and updates timesheets and prepares biweekly payroll for coaching staff. – Assists with the preparation of financial updates of program areas. – Exercises a good and ethical judgment in the use of Purchase Card to support efficiency and effectiveness of job-related activities and fills out reports of its use as necessary. – Performs other duties as assigned.
Communication – Conducts and attends team and staff meetings, trainings and workshops as required. – Maintain the TSST swim team website. – Communicates with the Urbana Park District Staff, swim team, coaches, parents, volunteers, and community to inform of practices, meets, and other swimming related events. – Responds to all agency, parent, and community inquiries and complaints in a timely manner. – Solves problems in a timely manner; informs supervisor(s) of problems with facilities or equipment. – Demonstrates proficiency in written and oral communication. – Responds in a timely manner to all correspondence, inquiries, complaints, and suggestions. – Represents the department at various meetings as assigned. – Prepares written reports. – Maintains files and operating records. – Performs other duties as assigned.
QUALIFICATIONS: – 4 year college degree (or equivalent) is required. – At least 5 years' of coaching experience. – Competitive Swimming Experience for a minimum of 4 years required. – Equivalent education/experience can substitute for all minimum qualifications except when there are legal requirements, such as a license/certification/registration. – Knowledge of non-English languages is a plus. – Must have all USA Swimming requirements as a head coach. – Knowledge of all swimming rules and regulations. – Valid State of Illinois driver's license required.4 – Certification in First Aid/CPR/AED or have ability to complete within six (6) months of hiring is required.
Level of Commitment

Full Time

Position Type

Assistant Coach

Level of Team

Club

Sport

Swimming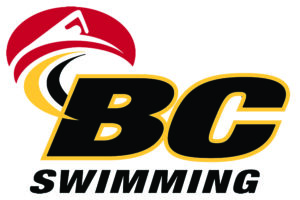 Date posted: March 27, 2021
Location: Redondo Beach, CA 90277, USA
with Beach Cities Swimming
Beach Cities Swimming is seeking full time Senior / Age Group and Developmental Swim Coaches.
Beach Cities Swimming is a Non Profit Swim Club located just south of LAX along the beautiful Southern California Coast. 300+swimmers across our Pre Comp and Competitive groups. We are a Silver Medal Club just under 10 years. We have successfully produced competitve athletes all the way up to the National level /National Junior Team / DI Schools as well as everything else in between.
Successful candidates will bring an abundance of positive energy, focus and "TEAM" mentality to the swimmers and staff. Coaches will work collaboratively with the Head Coach & Head Age Group Coach as well as  other Staff. Successful candidates will help to identify and move athletes through their swimming careers at Beach Cities Swimming.
This position will consist of on deck coaching, administrative duties and planning. 25-40 hours per week is the general work load.  Once COVID restrictions are  lifted there will be more swim meet weekends/hours.
We want to find team members who will foster a collaborative and open environment with all employees and the swim families. Candidates must be positive, enthusiastic, hard-working and be able to encourage all athletes in our club.  Teaching the fundamentals of proper stroke technique, athletic development, and physical and mental health from an early age are key tenets of this role.
 Responsibilities:
Execute programs geared to newly competitive athletes, Pre-Competitive Programs. Help evolve the program to the next level.
In direct collaboration with the Head Coach and Head Age Group Coach:

Further develop & implement an annual comprehensive swimming strategy that identifies the best technical development and to elevate all levels of BCS swimmers.
Help identify and retain Coaches to help run programs effectively.
Attend regular staff meetings and contribute to the team.
Conduct yearly reviews of coaches who may be direct reports
Participate in annual planning for upcoming seasons
Resolve member complaints in a fair and responsible manner.

Directly coach at least one training group (could be 2 or more at the PC level)
Identify, plan, and execute opportunities for growth within the Team.
Populate meet entries, either directly or through coaching staff, in TU based on published timelines
Engage in continuing education. Be a fan of the sport.
Participate in Team Functions
Adhere to all policies including: Beach Cities Swimming, USA Swimming, Southern California Swimming, and all facilities where we participate.
The successful candidate will be expected to:
Be available to coach in the mornings, evenings and weekends throughout the year.
Create a fun and inviting learning environment to encourage athlete growth and retention.
Serve as a role model for youth with the ability to demonstrate the values of caring, honesty, respect and responsibility.
Maintain accurate records for swimmers and their progression.
Provide clear communication with swimmers, parents and staff
Contribute to weekly family communication as needed.
Assist to maintain safe social media presence promoting the team
Required Qualifications:
LOVE for Age Group teaching and coaching.
Must pass all background checks and Safe Sport Certification. Current USA Swimming Certifications.
Bachelor's Degree preferred or equivalent combination of education, training and experience.
Knowledge and experience of technical and training aspects of competitive swimming.
Preferred Qualifications:
Ability to lead and follow.
Proven ability to work in a team environment.
Problem Solving Abilities.
Ability to communicate in a professional manner verbally and in writing.
Ability to take initiative in a team environment.
Basic computer skills (TU, spreadsheets, word docs)
LOVE for Age Group Teaching (yes, its listed twice)
Level of Commitment

Full Time

Position Type

Other

Level of Team

Other

Sport

Swimming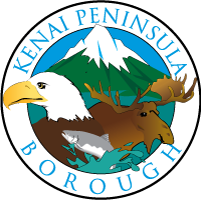 Date posted: March 25, 2021
Location: 55176 Poolside Avenue, Kenai, AK, USA
with North Peninsula Recreation Area - Kenai Peninsula Borough
Definition: Under the general direction and supervision of the Recreation Director or designee, the Shift Supervisor is responsible for supervising programs and activities, and teaching Nikiski Pool classes and activities. The Shift Supervisor must ensure safety regulations are met and render aid as required.  This position acts as a supervisor for the assigned shift, and is responsible for leading a work crew.
 Minimum Qualifications: High school diploma or GED; at least 18 years old; Must have current Lifeguard and First Aid/CPR certificates. Must have current Certified Pool Operator certification (or must be obtained within six months.)  All certificates must be kept current. Desired skills and abilities include recent work experience including supervisory responsibilities; knowledge of water safety and water recreation activities; and an ability to develop an easy rapport with all age groups. Must have and maintain a valid, unrestricted Alaska driver's license.
Essential Functions:
Supervises shift, assists with staff training, and evaluates assigned employees, including temporary and seasonal employees.
Responsible for open/close of facility as assigned. Responsible for cash handling and point of sale.
Organizes and teaches swimming activities and programs to individuals or groups.
Monitors activities in swimming area to prevent accidents and provides assistance to swimmers; rescues swimmers in danger of drowning and administers lifesaving techniques.
Assists in maintenance and clean‑up operations in and around pool and adjacent facilities and does related work as assigned. Identifies maintenance needs and reports to Recreation Director.
Completes facility reports and other documentation as assigned.
Performs the duties of a lifeguard.
Determines chlorine and pH content of water by using testing kit; makes chemical adjustments as needed to maintain proper chemical balance.
Other Functions:
Works at front desk; provides information to users and visitors; acts as cashier.
May perform Pool Supervisor duties in the absence of the Pool Supervisor.
Other related duties as assigned.
Physical Demands: While performing the duties of this job, the employee is frequently required to see, talk and hear; swim; stand; walk; sit; reach with hands and arms; climb or balance; and stoop, kneel or crouch; and occasionally required to use hands and fingers dexterously to operate equipment and controls. The employee must occasionally transport up to 50 pounds and very occasionally more than 100 pounds.  Reasonable accommodations may be made to enable individuals with disabilities to perform the essential functions
Level of Commitment

Part Time

Position Type

Other

Level of Team

College (Division I)

Sport

Swimming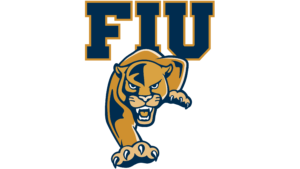 Date posted: March 23, 2021
Location: Labor Center, 11251 S.W. 12 ST., Miami, FL 33199, USA
with Florida International University
he Florida International University Women's Swimming and Diving Team is seeking a qualified candidate for the Volunteer Assistant Coach Position.  This position will assist with the organizing, planning and coaching of the Swimming team. Responsibilities include, but are not limited to: assisting the head and assistant coaches in daily operations; on-deck duties, meet management, video analysis, on campus recruiting and administrative duties. Includes opportunities to travel with the team to major competitions. This position offers hands-on experience for an aspiring collegiate swim coach. Candidates will be subject to a background check prior to hire. 
Qualifications:
Bachelor's degree required 

Swimming Experience at the Collegiate Level 

Coaching experience at the age group/club, high school or college level
Desired Qualifications/Skills
Lifeguard, CPR, First-Aid, and USA Swimming Coaching Certification (or willingness to obtain)

Excellent interpersonal and organizational skills

Eagerness to learn 

Experience with data analysis of racing video 

Experience with Hytek and Colorado Timing Systems 
Level of Commitment

Full Time

Position Type

Head Coach

Level of Team

College (Division I)

Sport

Swimming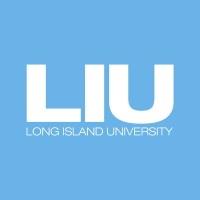 Date posted: March 19, 2021
Location: Greenvale, NY, USA
with Long Island University
Head Swimming and Diving Coach
Long Island University
Long Island University, a member of the Division I, Northeast Conference (NEC), is currently seeking applications for the position of Head Swimming and Diving Coach.
The Head Coach is responsible for the administration and management of all aspects of the men's and women's swimming and diving program. Responsibilities include, but are not limited to, recruiting and retention of qualified student-athletes, practice and meet preparation, student-athlete development, budget management, travel coordination, and other areas of program administration. Maintaining positive working relationships with campus colleagues, alumni, community members, and other constituents is key.
Candidates must possess a bachelor's degree and previous collegiate coaching experience. Candidates must also demonstrate strong organizational and interpersonal skills, communicate effectively (verbal and written) and have the ability to multi-task and operate within an extremely motivated, team-oriented atmosphere. The Director of Athletics, Deputy Director of Athletics and/or Sport Administrator may assign additional responsibilities.
Requires an excellent work ethic along with exceptional motivational, coaching/teaching, leadership, communication and recruiting skills. Candidates are expected to be committed to multiculturalism and working with a diverse student body. Requires the ability to travel extensively including overnight stays for recruiting and competitions.
Minimum Requirements
Bachelor's degree
Record of successful collegiate/professional/elite club coaching.
Proven experience working with and improving the performance of elite swimming student-athletes.
Demonstrated successful leadership experience.
Track record of strong commitment to a positive student-athlete experience and ensuring student-athlete welfare is paramount.
Valid Driver's License.
Professional Competencies
High-level written, interpersonal, and oral communication skills.
Ability to work effectively with faculty, staff and students from a variety of diverse backgrounds and a demonstrated dedication to the full academic and social development of student-athletes.
Knowledge of NCAA rules and interpretations.
Experience as a college swimming coach.
Ability to motivate and lead student-athletes toward competitive and academic success.
Experience recruiting Division I level student-athletes.
LIU is an equal opportunity employer. LIU is committed to extending equal opportunity in employment to all qualified candidates who can contribute to the diversity and excellence of our academic community. LIU encourages applications from all qualified individuals without regard to race, color, religion, genetic information, sexual orientation, gender and/or gender identity or expression, marital or parental status, national origin, ethnicity, citizenship status, veteran or military status, age, disability or any other basis protected by applicable local, state or federal laws. Hiring is contingent on eligibility to work in the United States.
For full application instructions and position description, visit https://apptrkr.com/2191080
Copyright ©2017 Jobelephant.com Inc. All rights reserved.
jeid-b6cb246a2e64044cbdb0980701b34f0e
Level of Commitment

Full Time

Position Type

Head Coach

Level of Team

Club

Sport

Swimming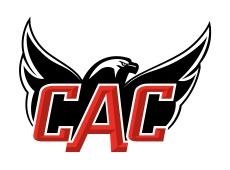 Date posted: March 17, 2021
Location: 6905 Given Road, Cincinnati, OH, USA
with Cincinnati Aquatic Club
Job Summary

Under the direction and supervision of the Cincinnati Aquatic Club Parent Board, the Head Coach is responsible for the overall success of the CAC Seahawk Program. This includes advancing the club toward the strategic vision and managing the program according to the established policies, procedures, and expectations of the Cincinnati Aquatic Club and USA Swimming.
Key Responsibilities (include but are not limited to the following:)
Responsible for driving the strategic vision and plans for long-term program success.

Identifies strategic programs and measures that grow the size and talent of the club.

Primarily responsible for overall communication with CAC Parent Board, coaching staff, facility representatives, parents, and swimmers.

Oversees recruitment, hiring, training, evaluation, and management of coaching staff. 

Leads coaching staff toward the fulfillment of team-established goals.

Ensures practice group trainings throughout the CAC Seahawk program are conducted with efficiency, challenge, developmental progression and fun in mind.

Motivates CAC swimmers to strive to improve their swimming, challenging them to do their best with appropriate level of training designed for their age and ability.

Develops and monitors practice group season training plan to adequately prepare swimmers for physical and emotional growth during the particular season.

Ensures the meet entries are effectively completed.

Collaborates with stakeholders on recognition and team-building initiatives, determining awards criteria and assists in planning and attending post-season banquets or social events.

Strives to improve athlete training opportunities by improving training sites and equipment.

Communicates proactively and effectively with stakeholders to help facilitate the achievement of team-established goals and understanding of the sport of swimming.

Administers and remains current on all legal matters that relate to swim team administration.

Conducts behavior in a professional manner at all times while representing the Cincinnati Aquatic Club.

Ensures team compliance with USA Swimming and insurance safety guidelines. 

Responsible for overall safety of the pool facilities, pool, pool deck, equipment storage, locker rooms, classrooms on and off site for upkeep, cleanliness and proper usage during and following program use.

Leads, educates, and collaborates with the parent volunteers and parent volunteer committees.

Coordinates continuing education trainings for all coaching staff to better the training environment for athletes.
Qualifications and Requirements
Bachelor's degree; Knowledge and skills at a level normally acquired through the completion of competitive swimming at the collegiate level; 10+ years of previous competitive swim coaching experience required. 

Demonstrated success as a head coach is preferred.

An outstanding ability to lead, organize, relate and communicate with stakeholders. 

Ability to relate to swimmers of all ages and demonstrate developmental teaching methods as related to various age and skill levels.

Ability to work varied hours based upon practice and meet times.

Must possess good problem-solving skills and have the capability to take appropriate action in all situations.
Compensation
CAC offers a compensation package that includes a competitive salary and benefits based upon experience.
Level of Commitment

Full Time

Position Type

Assistant Coach

Level of Team

College (Other)

Sport

Swimming

Date posted: March 17, 2021
Location: Fremont, NE, USA
with Midland University
Midland University, a private, Christian, liberal arts university in Fremont, Nebraska (just outside of metro Omaha), is seeking a Swimming Graduate Assistant. This position will be offered within our graduate assistant structure, requiring admission to the University's Master of Education, Master of Science Adult and Organizational Learning or Master of Business Administration programs. In addition to the academic responsibilities, the candidate will be responsible for contributing to various aspects of the swimming program, including assistant coaching, program administration, practice preparation, and other duties assigned by the Head Coach. The person who holds this position will receive tuition remission from the University a campus meal plan and monthly stipend. The level of tuition remission, meal plan and stipend are dependent on degree pursued.
Job responsibilities include:
Recruiting and retaining students for the swimming program
Conducting coaching and instruction activities during training, practice and competition
Creating and implementing swimming training programs
Coordinating conditioning, practice and competition schedules
Assisting with team travel
Continuously ensuring personal behavior and program reputation are in alignment with Midland University's mission and core values
Other duties as assigned
Coach Fremont Area Swim team during the summer season (contingent on FAST's approval)
Help driving to away competitions (CDL with passenger and air break endorsement)
Help the continued growth of excellence within a top-20 women's team and a top-10 men's team.
Need to have:
Minimum of 4 years of collegiate swimming experience (as a coach or as an athlete)
Availability to work flexible schedule including some nights and weekends, as well as travel with sport teams for away contests and recruiting
USA Swimming Non-athlete membership
Familiarity with Collegiate & USA swimming rules
Strong preference for those with:
Bachelor's Degree in a relevant field
USA Swimming Coaching Certification
National level swimming experience
Experience recruiting high school and/or college student athletes
Required skills and traits:
A positive attitude
Strong relationship building skills
A self-starter
Ability to resolve issues independently
Deep understanding of technical and training fundamentals of swimming
Ability to talk with prospective athletes and their families via email, SMS, Skype, phone and in person.
Compensation:
Tuition Remission in the master's program. Level of remission is dependent on degree pursued
Free campus meal plan (15 meals per week) dependent on degree pursued
Monthly stipend dependent on degree pursued
YMCA membership
Level of Commitment

Full Time

Position Type

Assistant Coach

Level of Team

Club

Sport

Swimming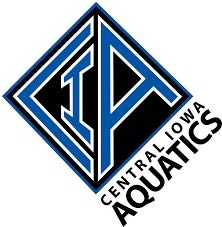 Date posted: March 17, 2021
Location: 410 SE Pleasant View Dr, Des Moines, IA 50315, USA
with Central Iowa Aquatics
Central Iowa Aquatics is seeking Head Age Group Coach
Central Iowa Aquatics (CIA) is in Des Moines, Iowa and is a non-profit swim team with a parent board and approximately 120 swimmers. CIA is a current silver medal club with the vision to achieve consistent success in both Iowa and National levels with a culture of loyalty, respect, integrity, and fun. CIA will be recognized by the community as a good citizen, and THE PLACE for competitive swimming.  CIA will be viewed as a club which consistently produces athletes who continue swimming in college.  CIA will continue to develop a culture that results in durable team pride, based on our core values; team loyalty, integrity, competition and hard work.
We are looking for a minimum of 3 years of USA swimming or college coaching experience with the following demonstrated skills.
High energy, motivating and organized team player with effective communications skills.
Assist with drafting and communicating short course and long course overall season plan which includes proposed swim meets, practice group schedule with times and locations.
Establish and adhere to practice hours, group criteria and group minimum/ maximum enrollment limits.
Maintain accurate rosters, best times and team records.
Provide a concise practice schedule on the website calendar and update parents and swimmers of any changes in a timely manner.
Assist families in the selection of individual meet events and provide timely meet information before, during and after the meet.
Working knowledge of Team Unify and the able to accurately input meet entries.
Provide meet and season results for newsletter and social media highlighting team and individual achievements and successes.
Ability to use social media effectively.
Applicant must have all USA Swimming and ASCA certification or be willing to obtain them prior to start.
A preemployment background check will be done for all candidates.
Full Time Opportunity: Yes
Pay: Commensurate with experience
Benefits: Stipend paid for insurance.
Bonus: Yes, CIA offers annual bonus based on conditions.
Education: High school required and college degree (Preferred).
Level of Commitment

Full Time

Position Type

Head Coach

Level of Team

Recreational

Sport

Swimming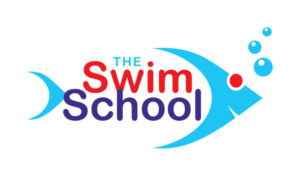 Date posted: March 17, 2021
Location: 40A Lenders Close West Bay Grand Cayman Islands Ky1401 P.O. Box 4 Hell West Bay Grand Cayman Ky11401
with The Swim School Ltd
The Swim School is looking for a motivated, fun friendly swimming teacher that loves to teach
swimming and has 3 to 5 years teaching experience with babies to adults and loves working
outside on a sunny happy island which is Covic-19 free!! (NO masks!!)
The swim school is a small mobile swim school in sunny Grand Cayman Islands and been in
business over 14yrs teaching swimming all ages and abilities in small group classes or private
classes.
HOURS:
5.5 Days per week 6-10 classes per day. Monday to Thursday we can start at 8:00am and end
at 6:00pm. There is always free time in the middle of the day, 1-4 hours depending on the
swimming schedule. Fridays is our half day starting at 1:00pm and ending at 6:00pm. Saturday
and Sunday are our busy days, we start at 8:00am and end at 4:30pm. Wednesday is your day
off. The swim classes are 30 minutes in duration and consists of small groups 2-6 Swimmers or
private classes which have 1 swimmer.
RESPONSIBILITIES:
Lesson planning.
Ability to work independent and work in part of a team.
Communicate with
swimmers and parents and other Swimming teachers.
Driving to private residences around the
island.  (Car provided)
SKILLS AND QUALIFICATIONS NEEDED:
Swimming Teacher Certificate.
First-aid training and CPR up to date for babies/adults. 3-5 years
teaching experience with all ages and abilities.
Clean and current Drivers license.
Clean police record.
English speaking with Strong leadership and organizational skills.
Excellent problem
solving and ability to communicate and maintain positive relationship with swimmers and
families.
SALARY:
2,300 KYD (Tax Free) for 3 months' probation period then there is a performance- based
increase in salary and commission starts. The Swim School pays ½ medical insurance and after 9
months pension contribution.
Permit is required to work in the Grand Cayman Islands which The Swim School will apply before you enter Grand Cayman Islands.
Level of Commitment

Full Time

Position Type

Assistant Coach

Level of Team

Club

Sport

Swimming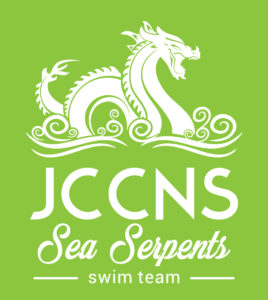 Date posted: March 16, 2021
Location: 4 Community Rd, Marblehead, MA, USA
with JCC of the North Shore
Hours: Full Time Hours, Occasional Weekend Swim Meets
Supervisor: Head Swim Coach / Aquatics Director & Swim Lesson Manager
FLSA status: Exempt
Rate: $35,000-$40,000, + Private Lessons $30 per hour / Semi Private Lessons $40 per hour
Job Description
General Information
The JCCNS Sea Serpents is a young, fast growing year-round team with approximately 100 swimmers, which includes a Pre-Team, Special Olympics Practice Group, and a summer league team. We compete in both USA swimming and in dual meets throughout the year.  These past few seasons we had multiple top ten swimmers, two zone qualifiers, and two Sectional Qualifiers. Our Swim Lessons, J Swim Academy runs a robust swim lesson program, combining the best of Swim America and Red Cross. Lessons run 7 days a week and include group lessons, adult lessons, private group, and private / semi private lessons.
Position qualifications:
Experience as a competitive swimmer
Experience working with kids ranging in age from 6 to 18
Knowledge of proper stroke technique and progressions
Exemplary customer service skills
Organized and attention to detail
USA Swimming Coach Certification or willing to obtain before first swim meet
CPR/AED & Lifeguard Certified
Prior experience coaching and/or teaching swimming
Willing to train the right candidate
Position Details Head Age Group Coach:
This position will be responsible for overseeing in conjunction with the Head Coach our 12&under Age Group practice groups as well as assisting with our Pre Senior and Senior Groups. Planning practices and attending weekend swim meets when assigned.
Write and plan practices in conjunction with the Head Coach for all 12&Under Age Group practices
Alongside the Head Coach assist our Developmental Coaches with practice planning
Act as Lead Coach for two practice groups and assist with the Senior Groups
Occasionally Assist Head Coach with Swim Team Admin.
Act as a role model with professionalism and integrity at all times
Continue to improve teaching and coaching skills
Attend weekend USA and Dual meets home and away when assigned
Position Details Aquatics Admin.:
Ensure all phone calls and emails to the Swim Lesson Department are answered in a timely manner. Work with the Aquatics Manager to book all swim lessons, rentals and birthday parties. Respond to all Aquatics emails or phone calls in a timely manner. Complete bi weekly payroll for the entire department.
Work with the Aquatics Manager to book all Private, Semi and Create a Class swim lessons
Assist the Aquatics Manager in swim instructor or event staff scheduling
Work with the Aquatics Manager to assist in booking all rental groups and birthday parties
Ensure all parents are contacted appropriately when the pool is closed unexpectedly
Maintain the Swim Lesson Facebook Page with assistance from the Aquatics Manager
Contact all Swimmers on class waitlists and work with Aquatics Manager to open classes appropriately
Assist is the acquisition of new swim lessons participants and instructors
Register participants for swim lessons directly when possible
Complete bi weekly payroll for the entire department
Lifeguard / Group Swim Lessons Required Hours:
This position is also required to perform a minimum of 15 hours of direct service as a Lifeguard and/or Group Swim Instructor, as part of the salary. Private and Semi Private Lessons are an additional income opportunity not included in these hours.
Come join a great group of people to work with.
Level of Commitment

Part Time

Position Type

Head Coach

Level of Team

Club

Sport

Swimming
Date posted: March 16, 2021
Location: Half Moon Bay, CA, USA
with Mavericks Swim Association
Essential Duties and Responsibilities
Membership in USA Swimming and successful completion of all required certifications
Plan and schedule all MAVS programs; develop curriculum, schedule and staffing plan for all routine practice sessions
Attend in coach capacity and manage all staff during all practice sessions
Participate in staff recruitment and evaluation activities
Evaluate programs seasonally and report back to the MAVS Board of Directors with recommendations on new or expanding business ideas
Make recommendations on training (seminars, conventions, workshops, and other extended learning opportunities) for MAVS coaches and lifeguards
Complete an accurate and timely monthly timesheet
Attend all swim meets in which MAVS swimmers are participating in
Communicate with MAVS Board, parents, and swimmers in a courteous and timely manner during on deck hours when appropriate, by phone, and/or by email
Report planned and unplanned absences to the MAVS Board and coaching staff and ensure that proper coaching coverage is provided for all practices and/or swim meets
Ensure that accurate daily attendance records for all MAVS groups are maintained
Supervise swimmers in accordance with Board guidelines regarding travel procedures and Code of Conduct, as outlined in the "Mavericks Swim Association" (MAV) Handbook
Manage communication; web site, and meet information.EXPERIENCE

Minimum of 5 years coaching experience as head or assistant coach
ASCA Level 2 Certification or higher
Member of ASCA and USA Swimming
Competitive swimming experience required
Experience with swim meet and team management software: Team Unify
Current CPR for the professional Rescuer, AED and First Aid certifications
Current Oxygen Administration certification
Current Lifeguard certification
Current WSI or YSI
Safety Training for Swim Coaches certification
Level of Commitment

Full Time

Position Type

Assistant Coach

Level of Team

College (Division I)

Sport

Swimming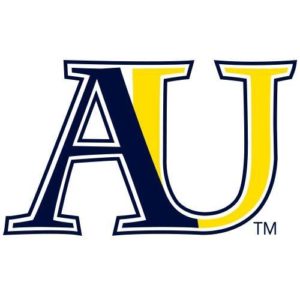 Date posted: March 16, 2021
Location: 279th Ave, Draper, SD 57531, USA
with Augustana University
Assistant Men's & Women's Swimming & Diving Coach
About Augustana University:
Augustana University is located in the growing and vibrant city of Sioux Falls, SD with a metro area of over 265,000 people.  Augustana University has, for more than 150 years, provide a strong student-centric education based on its five core values:  Christian Faith, Liberal Arts, Excellence, Community and Service.  Currently with 21 NCAA Division II sports programs, Augustana Athletics is focused on building champions in the classroom, in competition and in the community, highlighted by three team national championships over the last five seasons.  Ranking in the Top 20 of the NCAA Learfield Directors' Cup nine of the past ten years, Augustana is currently implanting its' new strategic plan, Viking Bold:  The Journey to 2030, including a goal of transitioning to NCAA Division 1 Intercollegiate Athletics.
Augustana University (SD) is seeking qualified applicants for an Assistant Coach for Men's & Women's Swimming & Diving.
Job Description
Assist Head Coach in day to day program administration
Recruiting Coordinator – lead recruiter and work with head coach to recruit and award scholarships to student-athletes
Assist in fundraising to support the program
Lead coach of the sprint group and assist in on deck coaching of other training groups
Support, abide and enforce all academic guidelines and policies of the university, athletics department and swimming program to insure academic progress of student-athletes.
Support and work cooperatively with Sports Medicine/Athletic Training, Strength & Conditioning, Equipment, Student Development, NCAA Compliance and Media Relations areas in accordance with department policies and procedures.
Abide by all written policies, procedures and guidelines of Augustana University and the Department of Athletics.
Attend all staff and departmental meetings as scheduled.
Work with Head Coach to manage budget.
Assist in hiring and supervising Graduate Assistants.
Manage Team Travel.
Represent the institution and department in a positive and professional manner.
Activate and track community service projects by team.
Teach one swimming course in the Spring Semester.
Other duties as assigned to help build the brand and promote Augustana Athletics.
Required Qualifications:
Bachelor's Degree required.
Preference will be given to those with college coaching experience.
Understanding of NCAA rules and regulations.
Must be able to work varying hours which may include days, nights, weekends and holidays.
Preferred Qualifications:
Previous coaching experience in a collegiate level program.
Former student-athlete
Experience in recruiting qualified student-athletes.
Candidates with a deep appreciation of and respect for academic values and culture as well as a demonstrated ability to create meaningful working relationships with students, faculty, and leadership with diverse backgrounds and points of view will be given priority consideration.
Augustana University will continue to monitor concerns related to COVID-19 and its variants in the months to come, and we expect to provide all, or nearly all, of our instruction in face-to-face labs and classes beginning in the fall of 2021. Applicants for faculty and staff positions should thus be prepared to participate fully in on-campus, face-to-face experiences in the coming academic year.
Augustana University is an Equal Opportunity/Affirmative Action/Title IX Employer that seeks to recruit, develop and retain a talented and diverse workforce.   Augustana University is committed to excellence through diversity and strongly encourages applications from the entire spectrum of a diverse community.  Submission of official transcripts may be required upon employment.  Finalist candidates must satisfactorily complete a pre-employment background check.