Courtesy of Queens University of Charlotte and David Marsh Performance Camp, a SwimSwam partner.
Challenge Yourself To Think In New Ways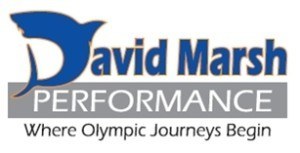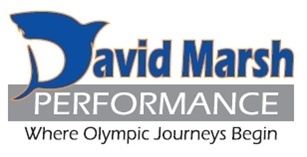 Kicking to move a pool bulkhead is just one of countless ways SwimMAC Carolina Head Coach David Marsh does things differently. It's all about challenging your thinking. Let's consider the butterfly, for example. When thinking of butterfly, a flowing undulating stroke comes to mind. Smooth strokes to power through the water using the body and kicks for a majority of the propulsion. Michael Phelps is one of the most obvious examples of this. But is this the only way to swim fast?
Slow Motion Underwater Butterfly 
This video challenges that style of swimming completely. If you look closely, this athlete pulls much wider than a standard stroke, staying completely out from under the body. He also makes use of his line like a breaststroke reach.
On the flip side of this you have athletes like Chad Le Clos going to a quick and rather choppy stroke at the end of his 200 fly to maintain his speed.
How can this challenge us to find new ways to bring the sport to another level? By looking at very basic principles in stroke mechanics such as resistance and propulsion we can find ways to adapt and move faster and more efficiently. What does a good bodyline look like? Is this a genetic property or can it be developed? How can we train the body to develop the musculature and neural pathways to promote a better catch in the water?
My thought is to always look for creative ways to adapt. Use some innovative training tools to develop a connection and relationship with the water. Trust your coaches and look to your swimmers to find what works well for each individual.
Join David Marsh at the Queens University of Charlotte and David Marsh Performance Camp.
CAMP DATES
Session 1 – May 18-21, 2014
Session 2 – June 11-14, 2014
Session 3 – July 13-16, 2014
CAMP OVERVIEW
Camp Focus: The focus of this camp is technique and training with all four strokes, turns, and starts. Our goal is to challenge you physically and mentally, and teach you the best ways to approach training sessions and seasons.
What to Expect: During your stay at Queens your drills and workouts will be designed with your summer goals in mind so that we can best prepare you for success at your championship meets.
Who This Camp Is For: Registered competitive swimmers looking for a training challenge. For the best results, swimmers ages 11-18 are best suited for this camp.
CAMP REGISTRATION
Register at these links:
Resident Campers: $745.00
Commuter/Day Campers: $645.00
Decide which session works best for you, and whether you will need living accommodations during camp, and get signed-up today! Sessions fill up fast so get in early!
• There is a $100 non-refundable deposit at the time of registration and the remaining balance will be due by April 1, 2014.
• All registrations must be done online. No registrations will be accepted by mail
• No refunds of any kind will be accepted after May 15th
• Deposits are non-refundable