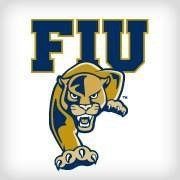 Florida International University hosted Texas Christian University (both men's and women's teams), as well as Central Connecticut State and Florida Atlantic (women's teams) in a quad meet in Miami on Thursday. Full results are available here.
FAU opened the competition with very narrow victory in the women's 200 medley relay. Rachel Crino (27.80), Hannah Roper (30.33), Frida Nilsson (25.64), and Agi Bucz (23.89) went 1:47.66 to come in just ahead of TCU (1:47.82), FIU (1:48.79), and CCSU (1:49.47). The TCU quartet of Cooper Robinson (23.73), Ford Story (25.83), Garrett Hills (22.48), and Josh Mangus (21.78) beat FAU, 1:33.82 to 1:36.85 in the men's race.
In the women's 1000, Abbey King of FAU got the win with 10:20.56, while FIU's Skye Carey (10:30.90) and Courtney VanderSchaaf (10:31.10) came to the wall nearly together. CCSU's Selene Chilton (10:35.78) was third, ahead of Sara Brzozowski of TCU (10:39.75). Thor Stenfjord led a 1-2-3 TCU sweep in the men's race with his 9:48.68 win. FAU's Aaron Spence (10:05.74) was the first Owl to the wall.
Bucz of FAU won both the women's 200 free (1:51.83) and 100 free (52.28). TCU's Adam Szilagyi (1:45.50) won a thrilling men's 200 free, touching just ahead of FAU's Bennet Bean (1:45.55), who came back from a 1.56-second deficit at the 100 to very nearly get the win. Szilagyi finished second in the men's 100 free behind Florida Atlantic's John Nolte, 46:95 to 47.58.
FIU's Silvia Scalia notched a triple, winning the 100 back (56.04), 200 back (2:01.02), and 200 IM (2:07.49). Iwona Lefanowicz of FAU was runner-up in both backstroke events with 58.76 and 2:07.77, respectively. TCU's Robinson took both the men's 100 back (50.56) and 200 back (1:50.27).
Central Connecticut's Maddy Garber doubled up with wins in both breaststroke events. Her 1:05.17 in the 100 put her in front of TCU's Devin Newton (1:06.91) and FIU's Chase Harris (1:07.30), while no one came close to her 2:17.98 in the 200. On the men's side, TCU's Story picked up a win in the 100 breast with 58.36, while teammate John Remetta was first to the wall in the 200 in 2:08.24.
Anett Kovacs of FAU won the women's 200 fly (2:03.42) and was second to teammate Nilsson in the 100 by 2/100, losing 56.51 to 56.53. The Horned Frogs' Carlos Hunnicutt (1:52.59) led a 1-2-3-4 TCU sweep in the men's 200 fly. Hunnicutt had the fastest 100 fly (51.49) although he swam exhibition; the points went to event winner Torbjorn Persson of FAU (52.87).
Julia Sanders of TCU claimed victory in the 50 free by 2/100 over FIU's Jenny Deist, 24.55 to 24.57. Nilsson of FAU (24.72) and Christine Rasile of CCSU (24.88) were their school's fastest sprinters. The men's race was just as close, with Garrett Hills of TCU out-touching FAU's Persson, 21.56 to 21.62. Hills was third in the 100 free.
Johanna Gustafsdottir from FIU led the charge in the women's 500 free, touching in 5:04.64 for first. FAU's King was second. The men's race went to FAU's Joey Steele in 5:04.42, although the fastest time belonged to exhibitioner Stenfjord of TCU (4:42.93).
NAU's Nolte scored a double with his win in the 200 IM (1:58.38). Hunnicutt of TCU went 1:53.63 in exhibition for the fastest time in the heat.
In the 400 free relay, FIU's A relay (Gustafsdottir, Deist, Paulina Zelazna, and Klara Andersson) beat the B relay (Letizia Bertelli, Jenny Alfani, Ally Mayhew and Carey), 3:33.21 to 3:33.42. The men's relay also featured a close intrasquad race, with FAU's Persson, John Brennock, Hunter Swartsel, and Cole Wisecarver beating teammates Bean, Malachi Oakes, Steele, and Tucker Lewis 3:13.33 to 3:13.57. The TCU quartet of Hills, Mangus, Szilagyi, and Stenfjord swam an exhibition 3:10.93.
Final Scores – Men's Meet
Texas Christian University 149 – 101 Florida Atlantic University
Final Scores – Women's Meet
Florida International University 212 – 88 Texas Christian University
Texas Christian University 151 – 149 Florida Atlantic University
Texas Christian University 199 – 101 Central Connecticut State University
Florida International University 239 – 61 Central Connecticut State University
Florida Atlantic University 178 – 119 Central Connecticut State University